Start packing your favorite beachwear now. After reading about this week's featured property, you're going to want nothing but the best. Decked Out is exactly that — a beautiful beach cottage with plenty of space for relaxation and desirable amenities. This three-bedroom, two-and-a-half-bathroom vacation property puts you just a stone's throw away from the waters of Emerald Isle. Enjoy scrolling through these photos of the charming coastal home as you begin planning your ultimate island vacation.
Oasis of Luxury
The exterior of Decked Out is enough to put you in a vacation state of mind. Two levels of decks as white as an ibis' feathers promise starlit nights filled with good company and laughter. The large lawn is well-kept and boasts a large, private enclosed pool. The exterior's seafoam color is reminiscent of the emerald beaches and the symphony of waves coming from The Pointe increases the enchantment of this vacation property.
When you enter Decked Out, the coastal vibes of Emerald Isle will wash over you like an ocean breeze. The living area's large windows allow for plenty of natural light, and the brightly painted walls create the perfect environment for the entire space to glow. With hardwood flooring and comfortable seating options, getting the family together for a game and movie night will be easy. A flat-screen TV is mounted in front of a large, comfy sofa and two armchairs. Don't be surprised if you catch one of your guests sneaking a nap after a day of spent picking up seashells along the shore.
A well-equipped kitchen with all the appliances you'll need for a worry-free vacation is just off from the living area. The extensive cooking area boasts a solid marble countertop with more than enough space for all your fresh ingredients. Cook up a special oyster and toast brunch or a savory and spicy seafood boil for dinner. Serve your coastal-inspired dishes on the round glass-top table with enough seating for six. Or, find your spot at the bar, which allows seating for four.
This vacation property also boasts an outdoor cooking area complete with a gas grill, perfect for grilling veggies, steaks or some fresh-caught seafood. You and your guests will enjoy easing into the night after finishing a meal al fresco on one of the double hardwood decks. After marveling over the island's sunset, enjoy winding down with your favorite beverages and the ones you love the most.
Decked Out also provides you and your guests with a washer and dryer set, four flat screens and high-speed internet access for all.
Relaxing Cabins
Rest is on the top of any vacationer's list. No matter what your Emerald Isle itinerary looks like, Decked Out boasts plenty of options for a good night's rest. This beach home boasts three bedrooms for comfort and privacy. Each suite is decorated with fun art, painted with soft colors and provides guests with quick access to the deck.
The master suite comes complete with a king-sized bed and a spacious private bathroom. You will quickly get used to floating off to sleep after enjoying a cup of herbal tea while listening to the ocean from the deck, but be sure to wake up early. Emerald Isle's breathtaking sunrises are known to energize you better than coffee!
One of the remaining rooms provides guests with a queen-sized bed and the other room has a bunk bed for the younger crowd. All three rooms come complete with a flat-screen TV as well.
Adventure and Discovery
This vacation property is located in Emerald Isle on Bogue Court. Its location is every visitor's dream. Decked Out is just a few steps away from The Pointe, a popular part of the island for visitors and locals alike! This second-row cottage allows you to get to the beach with ease. Stay on the beach until your heart's content, and when you're ready to head back in for the day, you and your guests can wash off with a private outdoor shower.
Suppose you're still looking to catch some sun or float in your oasis of comfort, head over to your vacation home's fenced-in 11 x 27-foot swimming pool! Decked Out's prime location also makes it easy to venture into town or other nearby communities and spend some time discovering the local fare.
Book Now
With availability year-round, plenty of space for all and luxurious amenities, it's easy to see why you should book your getaway to Emerald Isle. Embark on your next coastal getaway on the Crystal Coast with Decked Out and start planning today.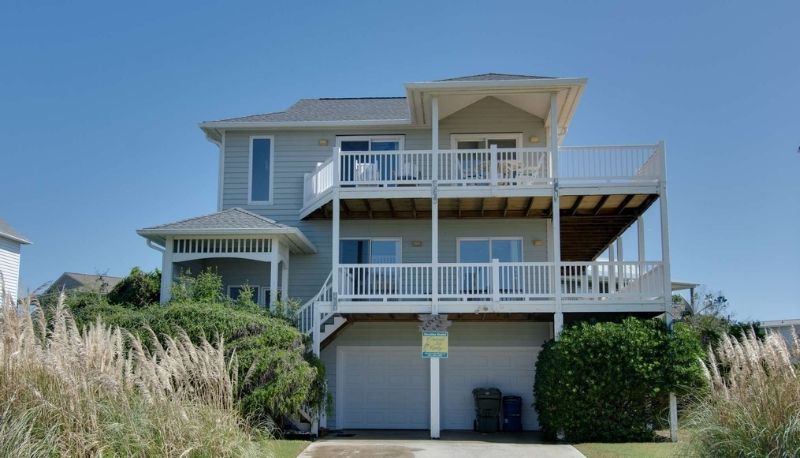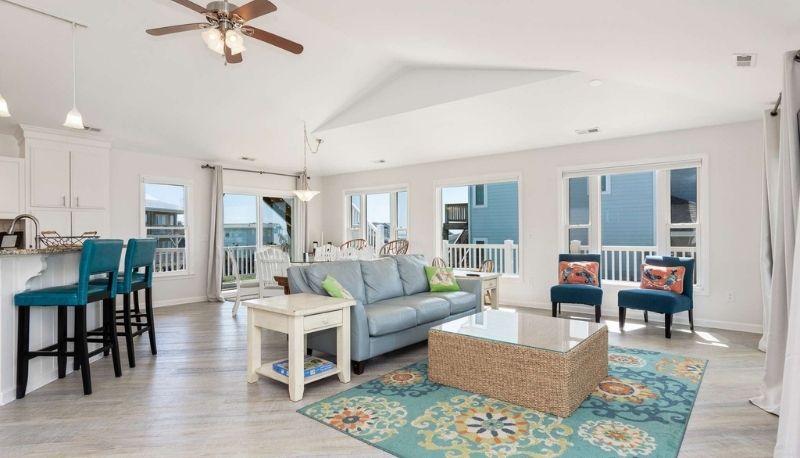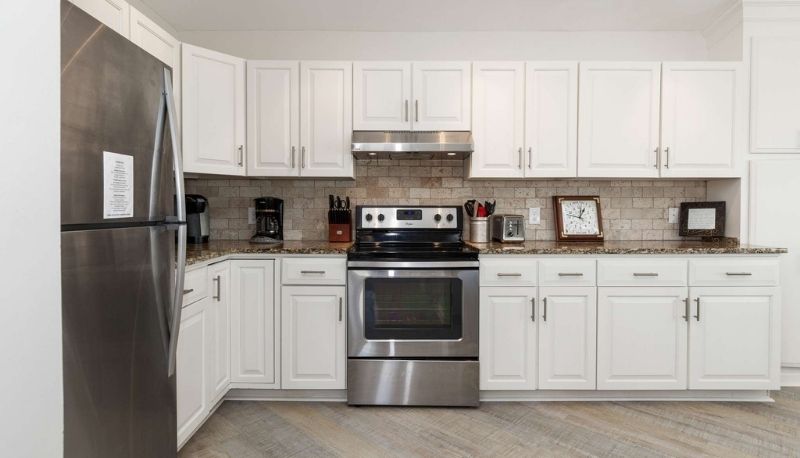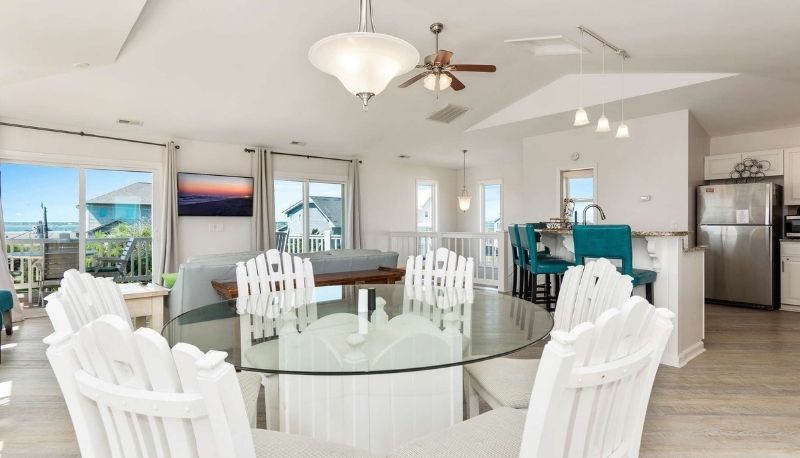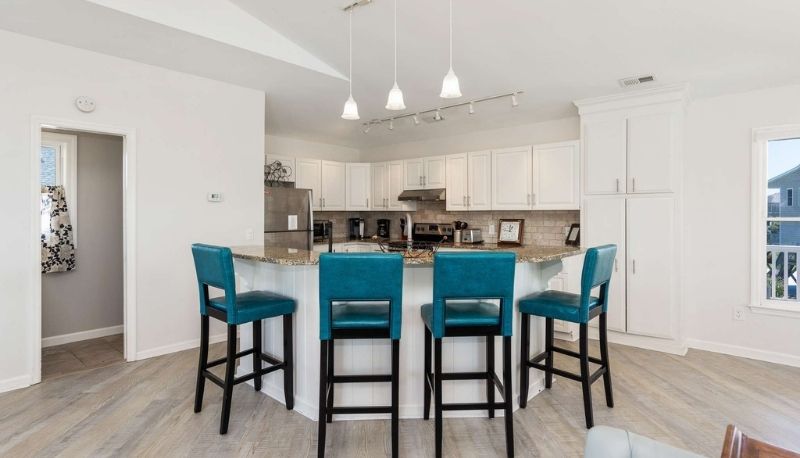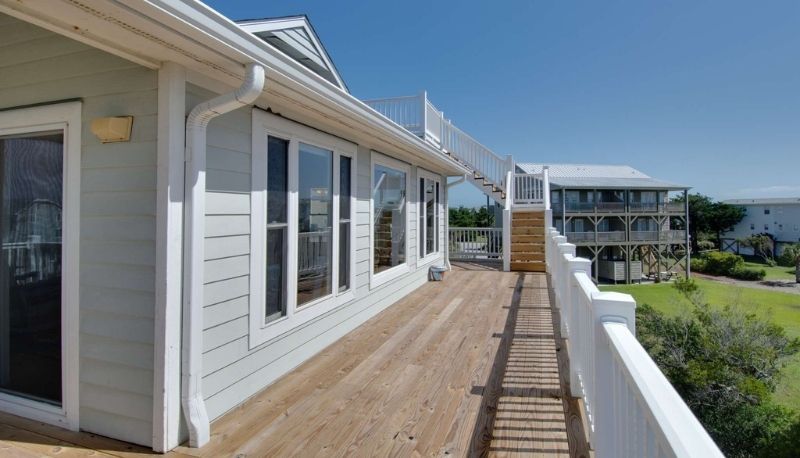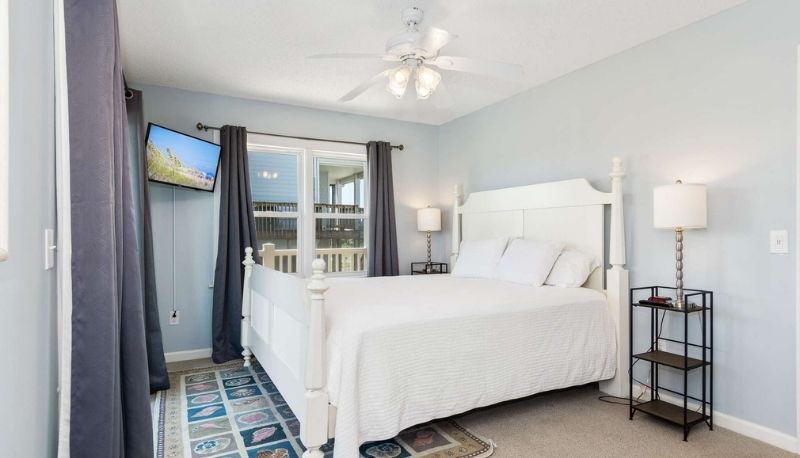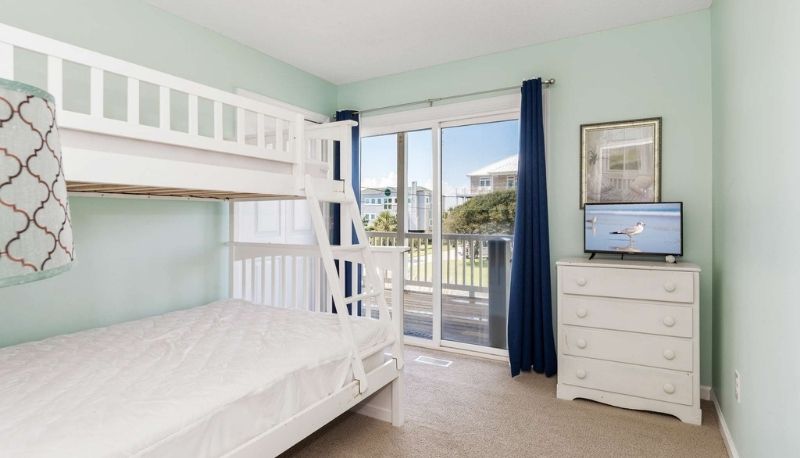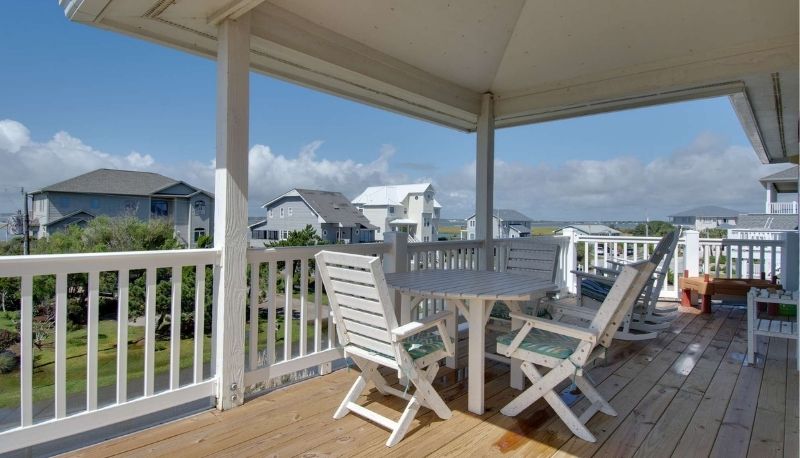 Save it for Later