The Crystal Coast is the ultimate destination for anyone looking to get away from it all! Sometimes a break from your daily routine is just what you need to feel refreshed and recharged. This week's featured property will inspire you to put the phone on silent and log off the work email. No one needs to contact you when you're staying at Knot On Call! With four bedrooms, plenty of space and a private pool, this middle-row vacation property has all the ingredients needed for a relaxing week on the island. Be sure to check out more photos of this coastal cottage as you begin planning your next Emerald Isle getaway.
Stay A While On The Isle
As soon as you arrive at Knot On Call, you will feel like you're in paradise. Lush trees surround this coastal property and help add a little extra privacy for you and your family or group. The navy-blue shutters pop against the bright white exterior and the enclosed pool promises good times are ahead.
When you enter this coastal property and head up the stairs, you will be greeted by a charming living space. Knot On Call's location, coupled with the large windows and a glass sliding door, provides plenty of natural light and views of Emerald Isle's sparkling emerald waters. The rustic hardwood floors pair perfectly with the sandy-colored walls and there's plenty of seating thanks to a plush sofa and armchair. Enjoying a movie or your favorite show will come easy after a day on the beach. A large mounted flat-screen Smart TV is perfectly centered for your viewing pleasure.
Just off of the living space is a fully equipped kitchen. This cooking area will surely catch your eye, and you'll imagine preparing delicious meals for breakfast, lunch and dinner. Plan a special meal with fresh-caught seafood and serve your savory cuisine at the kitchen dining table with enough seating for six. The kitchen also provides you with a bar complete with three barstools, making it a perfect spot to serve up some tasty appetizers.
Knot On Call also has high-speed wireless internet throughout, so be sure to share your trip with friends and family back home. There are also five more Smart TVs with cable throughout the home, perfect for watching your favorite weeknight show or live sporting event.
A Call Worth Answering
Knot On Call will send the only notifications worth checking. This vacation property is just a stone's throw away from the Crystal Coast's pristine beach. Wake up early, brew some coffee and enjoy a breakfast picnic on the beach. The sight of Emerald Isle's sunrise is enough to fill your soul with the life-giving jolt needed to enjoy all the island has to offer.
Following a day spent visiting nearby towns and communities or endless hours on the beach, make your way back home and enjoy a memorable coastal cookout. Knot On Call provides every griller's dream: a large private pool paired with a gas grill. Sizzle up your favorite fixings as your guests stay cool in the privacy of your backyard.
After enjoying a delicious, char-grilled meal, grab your favorite beverages and head to the wooden deck. This elevated view provides you with the ideal spot to view the setting sun, the perfect backdrop for conversations filled with laughter and plenty of snapshots.
Anchor Down
Once you get your fill of island activities, return to your vacation property to recharge for your next day of adventures. Knot On Call boasts plenty of comfortable places to get a good night's sleep.
With four bedrooms and three bathrooms, you and your guests will rest easy in a cozy, personal space. Four rooms provide comfortable, queen-sized beds. The master suite boasts a larger bathroom with a beautiful, enclosed shower. The spotlight of this suite is direct access to the deck. There's nothing like winding down with a fresh ocean breeze and the symphony of waves before bed. There is also a bunk bed on the ground level, perfect for the younger crowd. Each room provides guests with ample storage space and a mounted Smart TV.
Make Your Way to Emerald Isle
Knot On Call is located just one block from Ocean Drive and is near restaurants and Bogue Inlet Pier! With four bedrooms, desirable amenities and close proximity to the beach, it's easy to see why you should tie the knot on this rental property for your next Emerald Isle vacation! Be sure to check the calendar and schedule your island getaway today!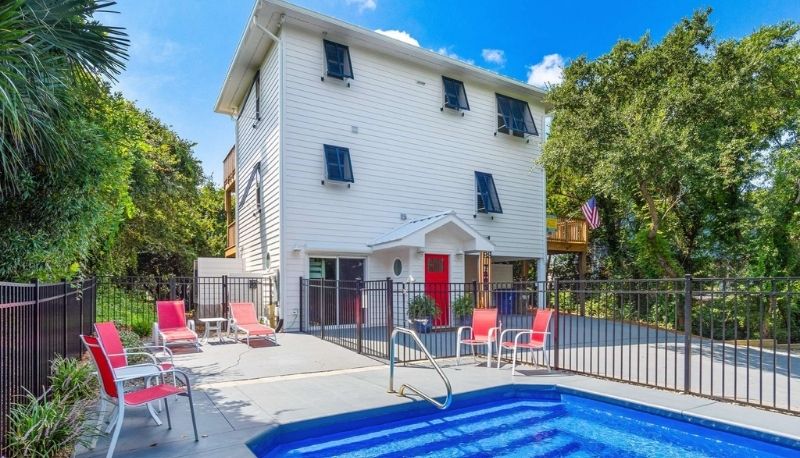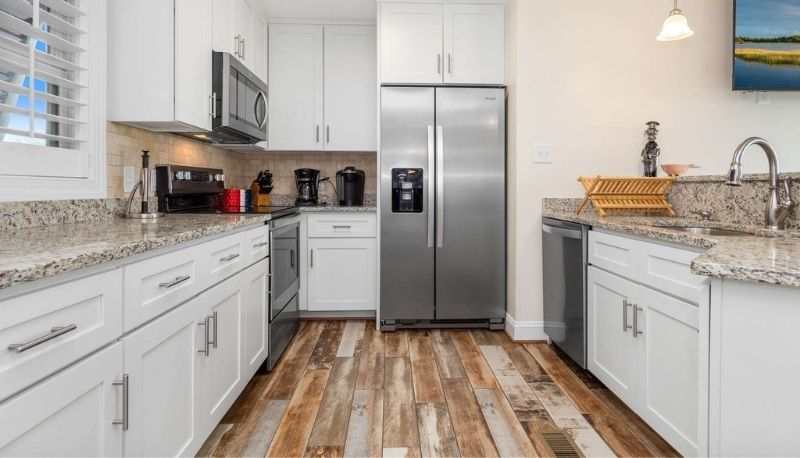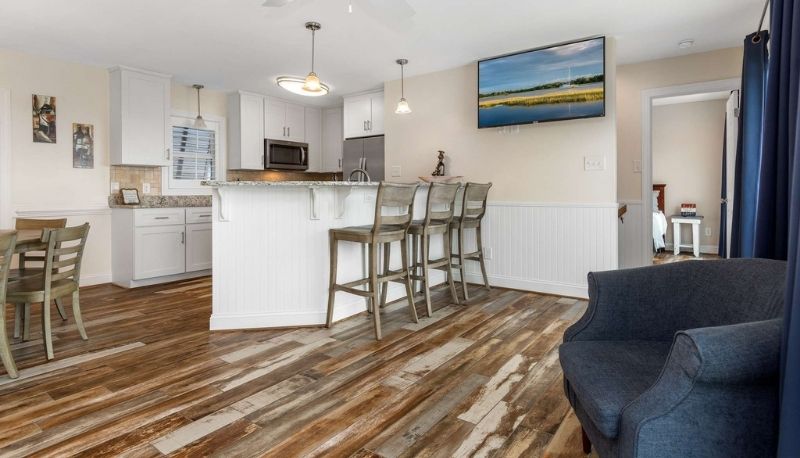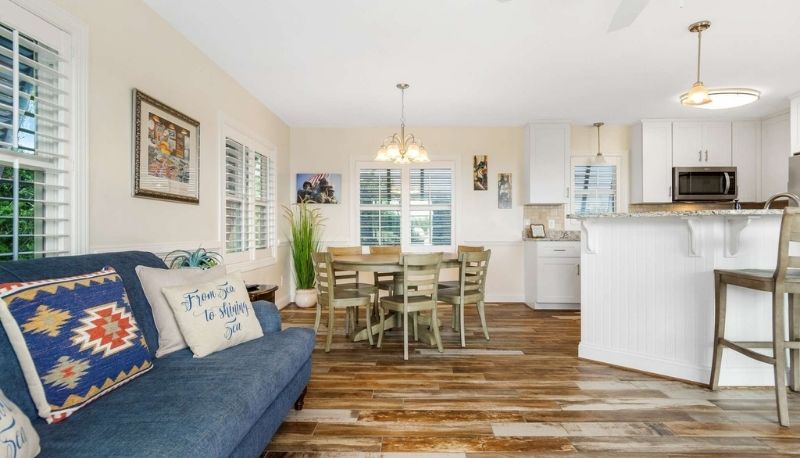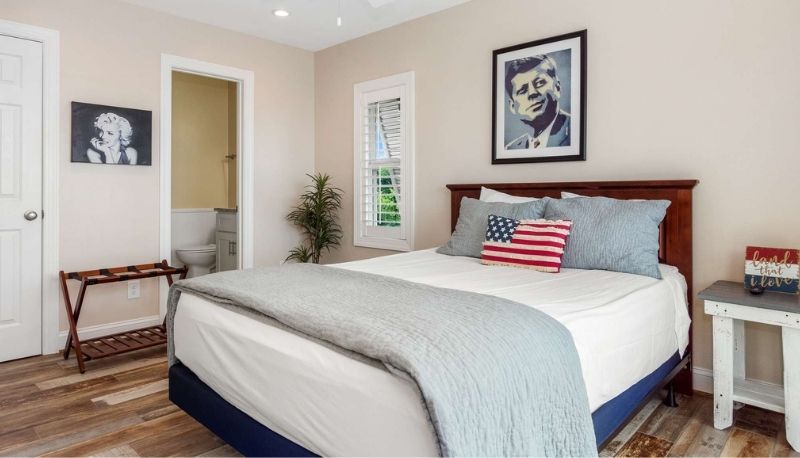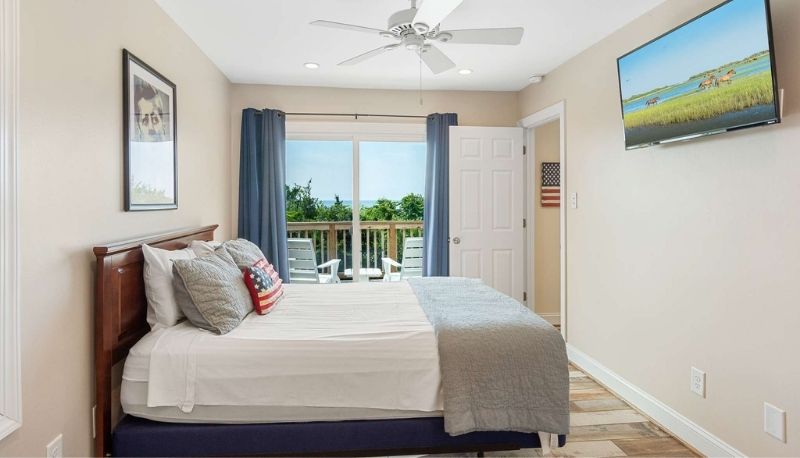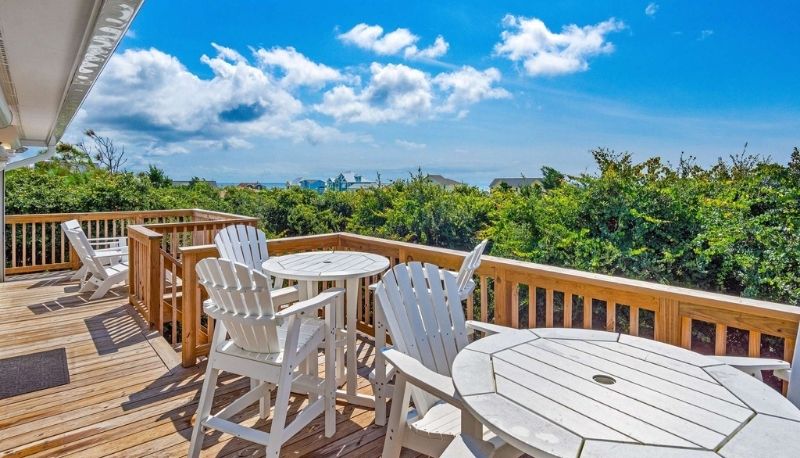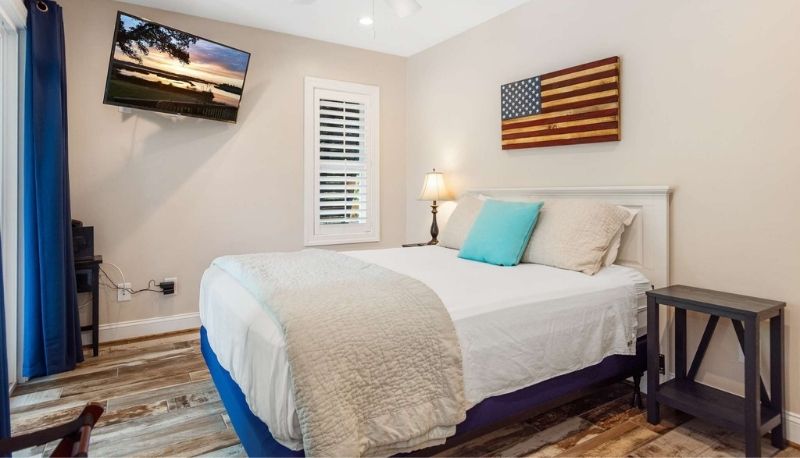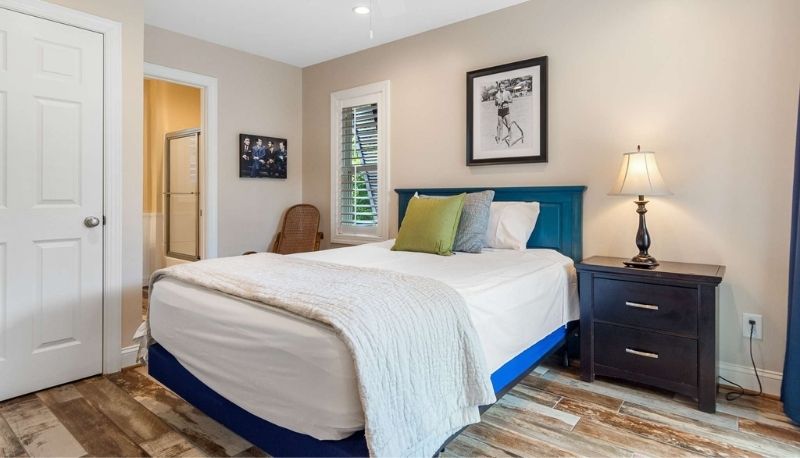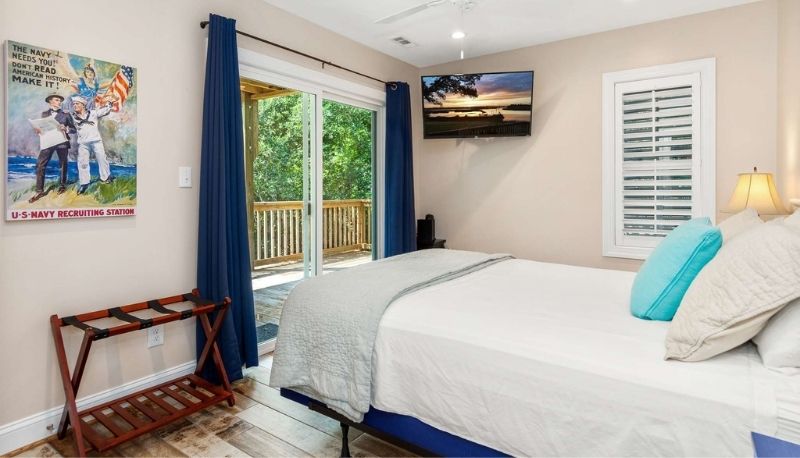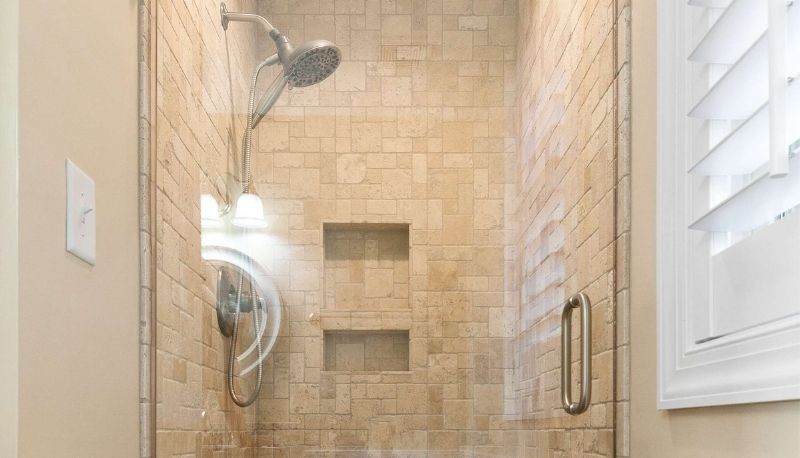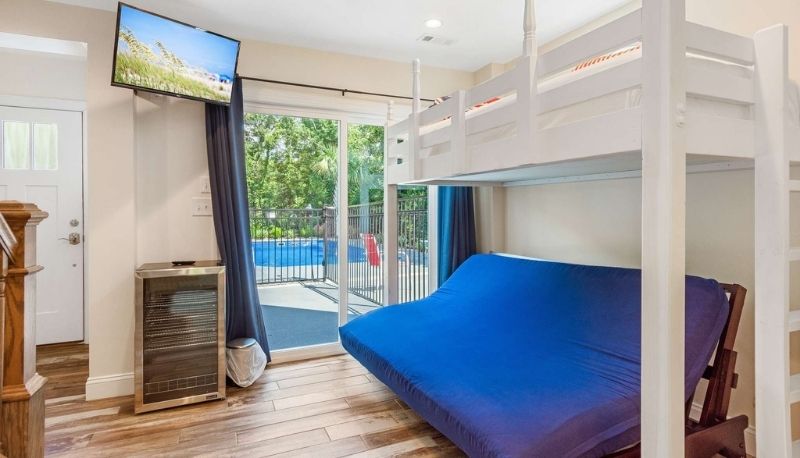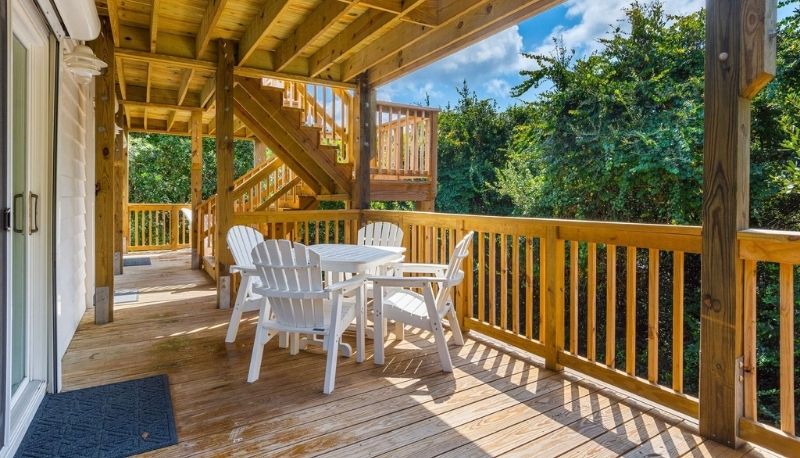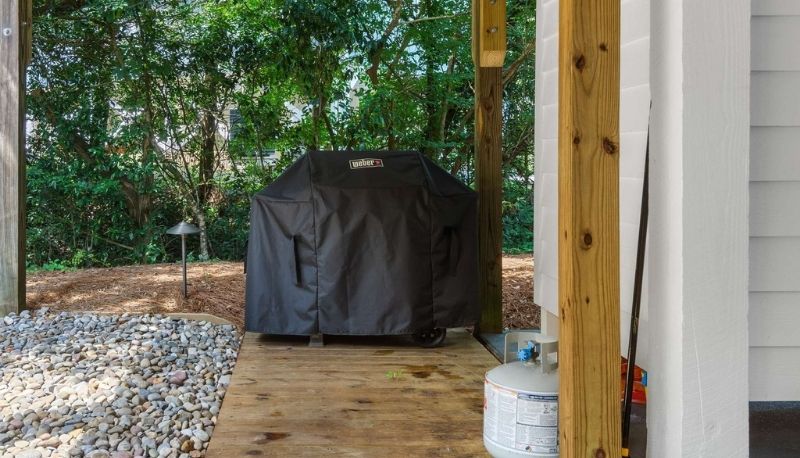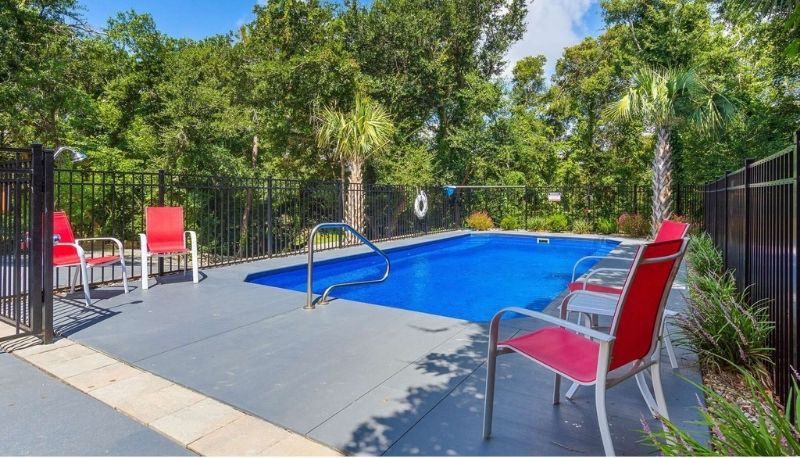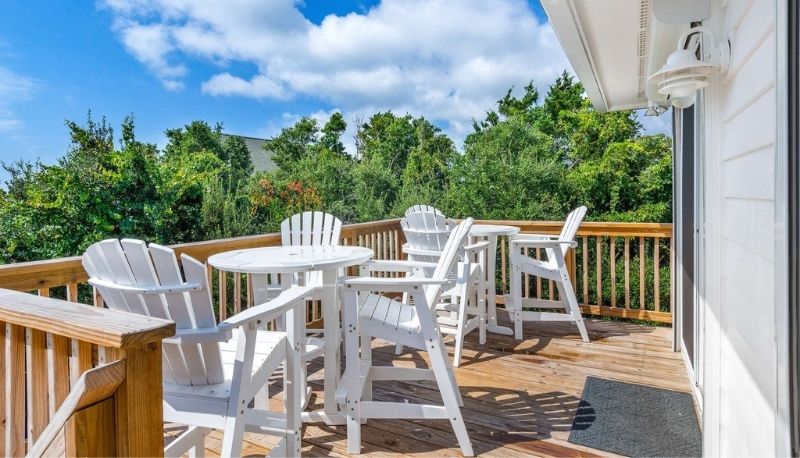 Save it for Later