Doesn't extra time in paradise sound like a dream come true? Well, it's possible when you are planning your stay in Emerald Isle, North Carolina. And if you're like us, you want to experience everything the Crystal Coast has to offer. Instead of fitting as many activities and attractions as you can into a weekend or a few days, plan a long stay vacation and enjoy more at a more casual pace!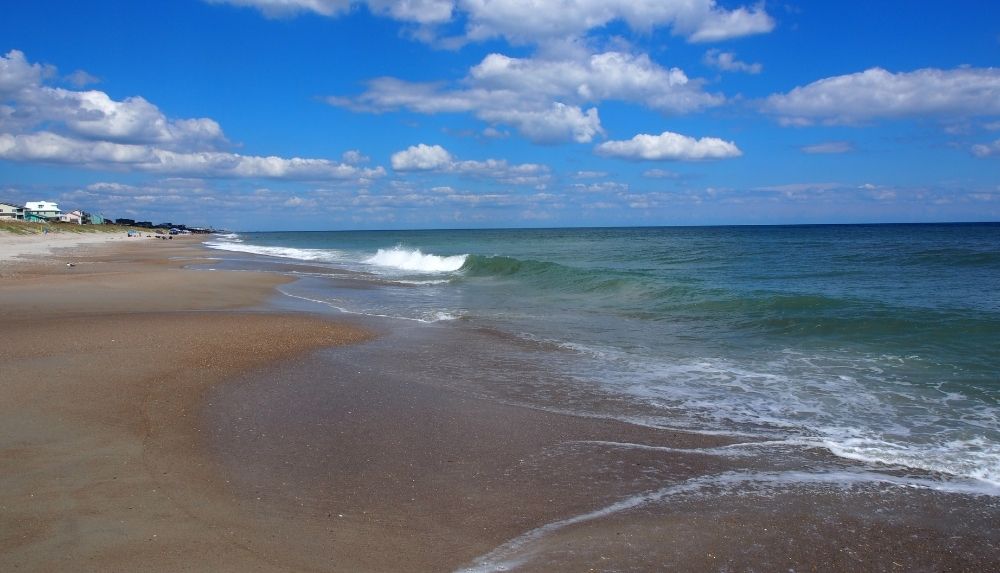 Extended stays have gained popularity, and they can last anywhere from 14 to 45 days or even a few months! Emerald Isle Realty has hundreds of rental properties, providing you with the option for an extended stay. While there are many more, read through our top six reasons to extend your stay on the beaches of North Carolina.
1. Nothing beats a winter break spent by the ocean
When the sun chills out and winter sets in at home, Emerald Isle, NC will be ready to extend a warm welcome. A winter getaway on North Carolina's Crystal Coast provides you with the island setting needed to escape the gloomy, chilly season. Replace mornings filled with snow and biting winds with warm sunrises and fresh coffee on the deck of your vacation rental. Escape for a few weeks or a few months and make this your new winter "ocean" wonderland!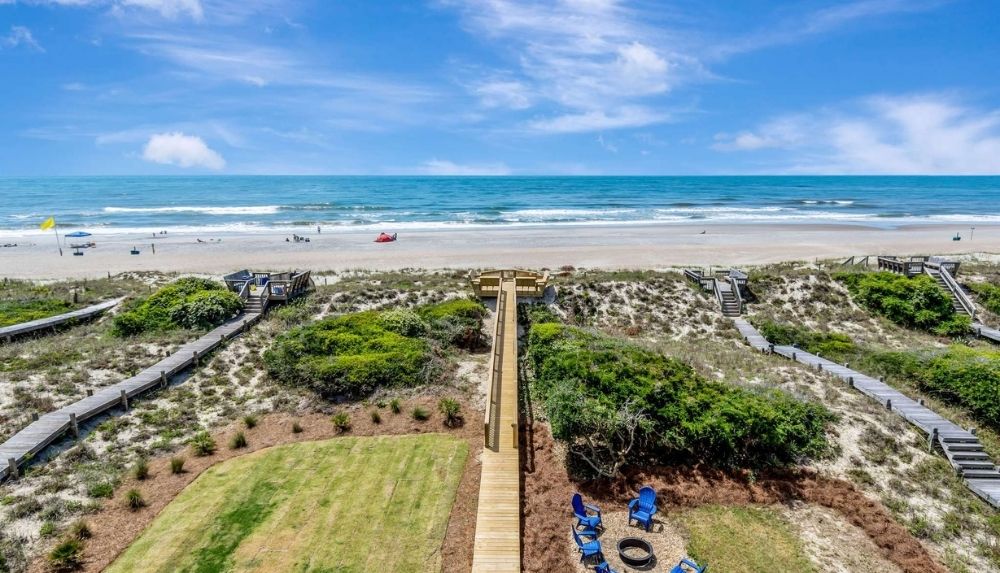 As we move into late fall and winter months, Emerald Isle's golden beaches will become less busy, so you're guaranteed to get some of that needed "me-time" whenever you head to the sunny shoreline. This time is also the off-season on the coast, a secret among visitors and locals alike. Emerald Isle is a popular destination for outdoor lovers who wish to spend as much time as they can fishing and kayaking during the warmer seasons. With fewer kayakers and anglers on Bogue Sound, you will be able to clear your mind and get more in tune with nature. Nothing compares to witnessing a pelican skim the glass-top surface of the sound while you peacefully row to wherever you please.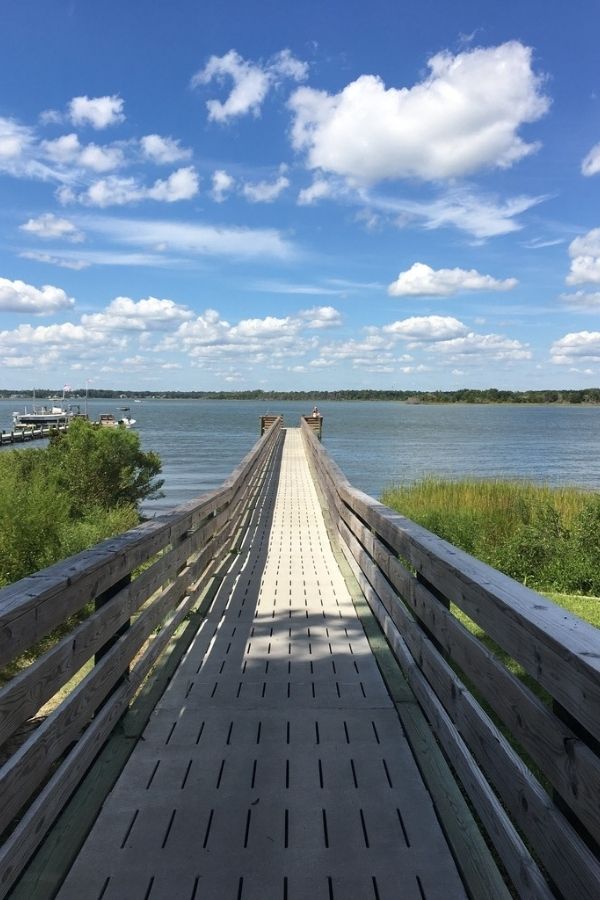 2. Vacation rentals offer the perfect alternative to work and learn at home
More and more employers are transitioning to remote work, leading to many folks impatiently waiting to travel while knocking out tasks from the comfort of their kitchen table. However, this doesn't mean you have to put your vacation plans on hold! Almost all of Emerald Isle Realty's rental properties provide guests with high-speed wireless internet so you can take your work and even at-home learning with you while you visit Emerald Isle.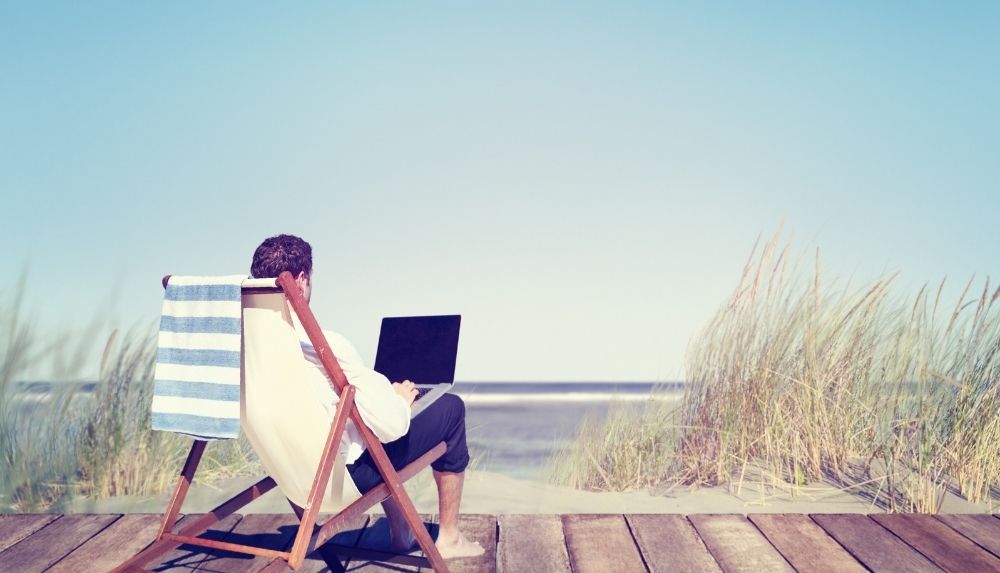 With plenty of space throughout our properties, you can host a virtual meeting with an exquisite ocean view from nearly any room of the house, or flex on your co-workers from the deck or balcony. Transforming your work location can help in more ways than just getting the job or schoolwork done. Changing up your workspace frees your mind to accomplish more, reset creative blocks and even spark inspiration for new projects. At the end of the day, take a walk on the beach and relax with a front-row view of the sunset.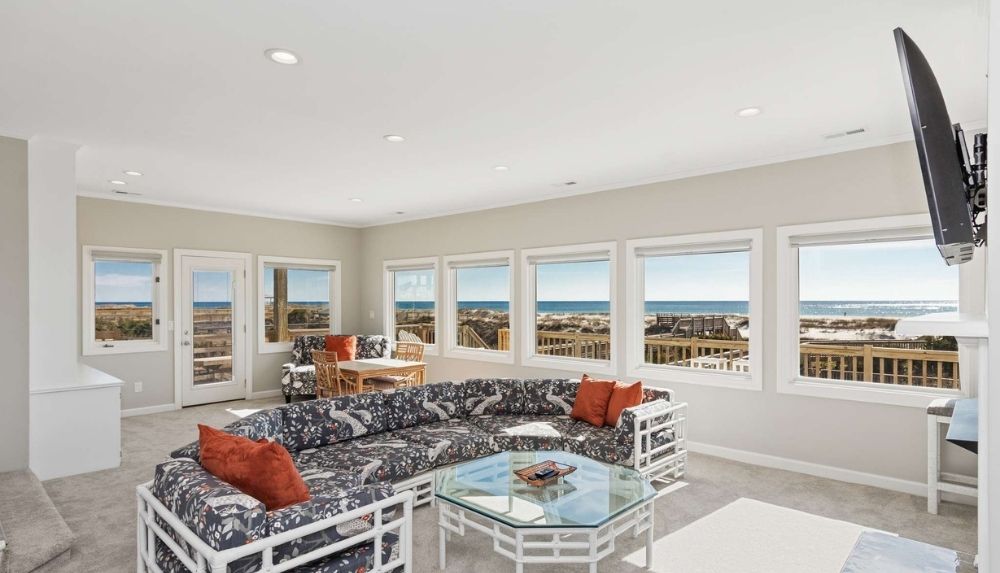 3. Off-season deals on rentals make your long stay vacation more affordable
Long-stay vacations open the door for some off-season deals. You will want to start packing as soon as you come across a deal on a vacation rental in your favorite location.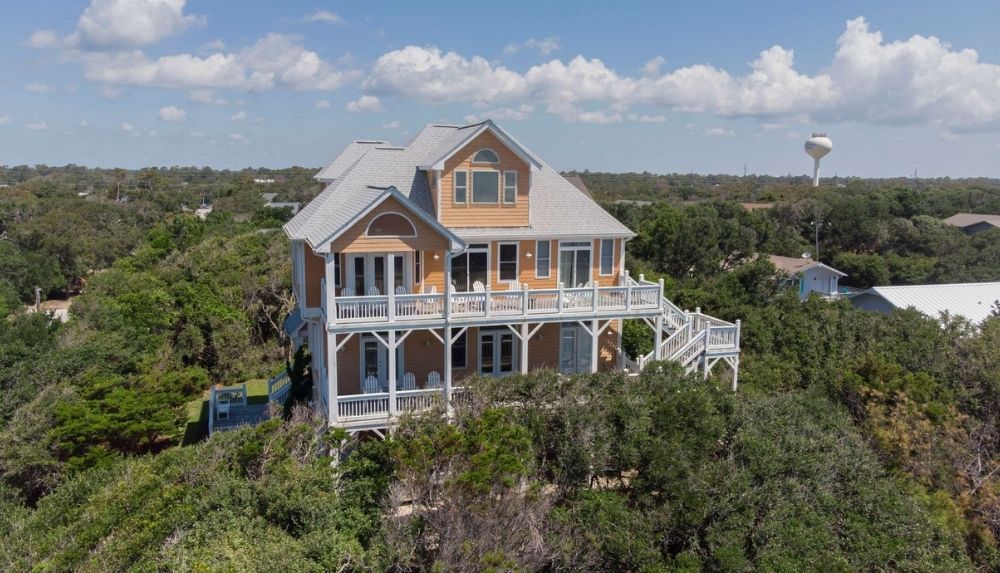 Emerald Isle Realty has a variety of specials and rates throughout the year. Many of our vacation rentals provide you with exclusive offers during fall, spring and winter. From charming oceanfront cottages to a cozy duplex, be sure to check back frequently to find updated seasonal rates on vacation rentals and enjoy your vacation knowing you're having fun while saving money.
4. More time to spend soaking up the culture of the coast
Emerald Isle is surrounded by several beach communities, each with its own unique charm. From the historic attractions of Beaufort to the artsy waterfront of Morehead City, an extended stay is perfect for soaking up the culture of the coast. While planning your vacation, be sure to check the events calendar. There are a variety of festivals and holiday celebrations taking place throughout the Crystal Coast.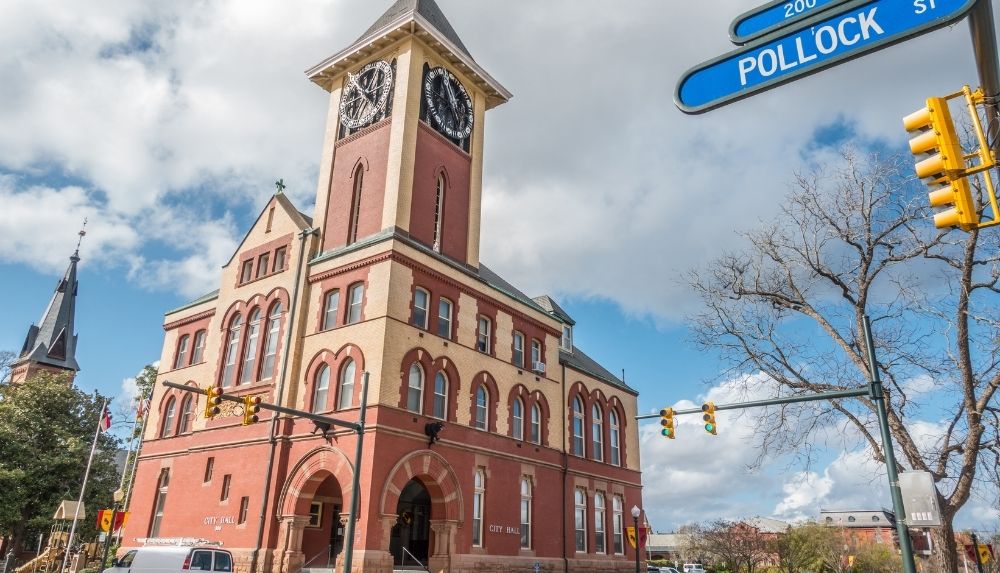 You can even plan a day trip and take a walk to remember in New Bern. This coastal gem is located just 40 miles from Emerald Isle and is the second-oldest city in North Carolina. This delightful city rests between the Neuse and Trent rivers and boasts unbeatable waterfront views from every direction. This community is also the birthplace of Pepsi Cola! You can even visit the pharmacy where the soda-pop gained its
popularity.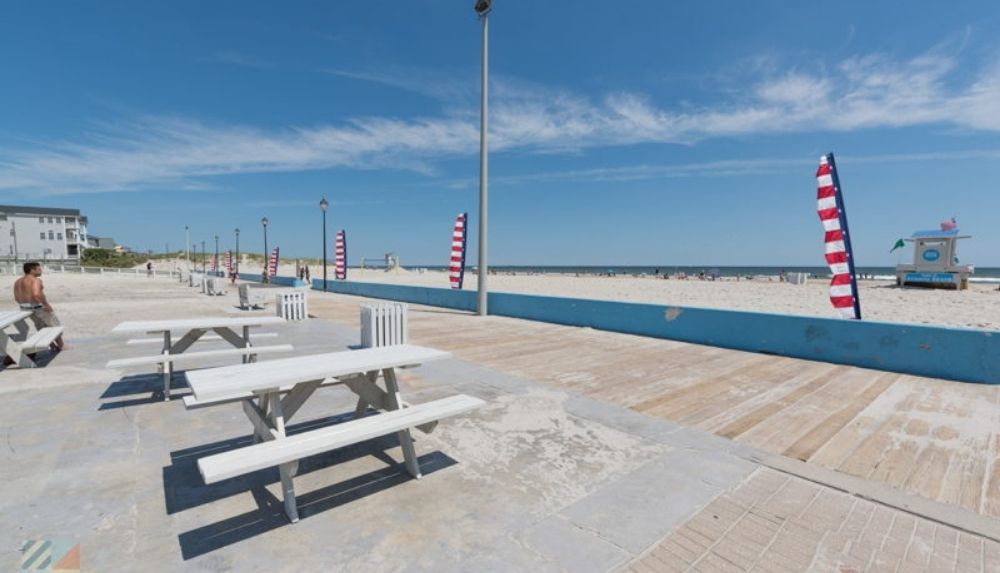 If you want to enhance your coastal vibes, cruise by Atlantic Beach. The most popular public beach access point is at The Circle and there you can find the notable Atlantic Beach Boardwalk. Lining the short stretch of path are numerous beach shops and eateries, along with benches and picnic tables to sit, relax and take in the beautiful views.
5. Enjoy even more of your favorite coastal activities when you extend your stay
Never say goodbye to coastal vibes again. Emerald Isle Realty provides you with hundreds of exquisite beach house rentals that allow you to stay for weeks on end. More time on the island is an experience you will be sure to remember forever.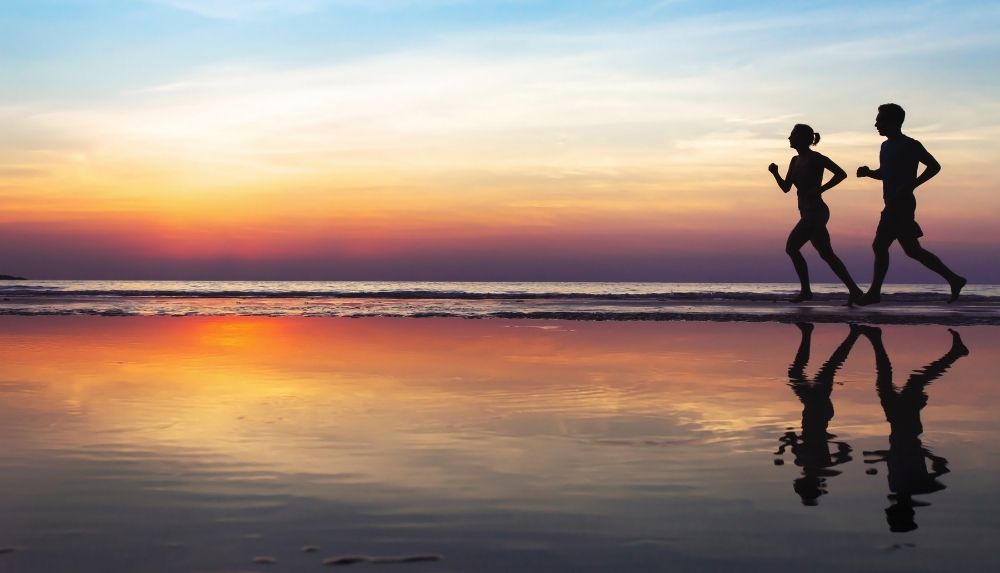 An extended beach getaway is a supreme way to enjoy all your favorite Crystal Coast activities for as long as you please no matter the time of year. With more time, you're sure to create a routine fit for a local. Wake up and enjoy a jog along the beach knowing you are not in a rush to enjoy your next activity. Nothing compares to starting the day by getting your heart rate up to the tune of an Emerald Isle sunrise. Extended stays allow you to create the endless summer you have always dreamt about.
6. Countless amenities to make your extended vacation one to remember
Our Emerald Isle vacation rentals have all the luxuries you need to make your extended vacation one to enjoy and remember for a lifetime! Each of our properties features a variety of desirable amenities to make your rental feel like home.
Our oceanfront properties get you up-close to the refreshing beach and soft sand, but there's nothing like having a direct path to relaxation. Many of our coastal properties provide you with a private boardwalk for a comfortable stroll straight to the sand.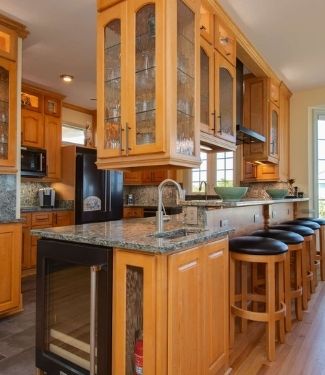 .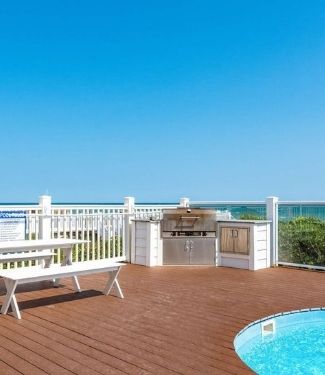 Staying on the island will inspire you to experiment with new recipes. Our properties come complete with fully equipped kitchens, and many properties include a gas or charcoal grill perfect for a family dinner on the patio while taking in a gorgeous Emerald Isle sunset. Be sure to stop by a local seafood market for special spice blends and fresh-caught seafood.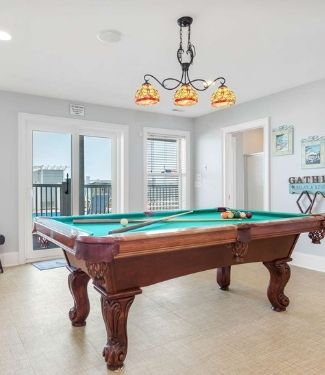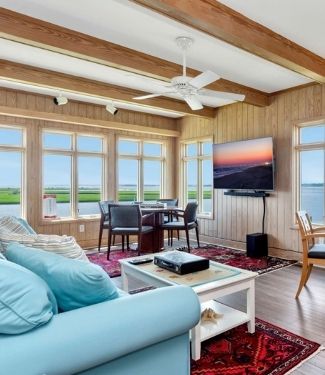 Stay entertained and find new ways to wind down too. Several oceanfront and soundfront homes provide guests with recreation rooms filled with flat screen TVs, pool tables, the latest gaming systems, and more! Some of the rooms come complete with a mini-fridge and/or wet bar, so you can stock your favorite drinks and snacks to have on hand. Level-up family night with some friendly competition or plan themed movie parties!
Book your long stay vacation on the beaches in North Carolina today!
Experience the Crystal Coast the way it should be and start planning your long stay in Emerald Isle! Be sure to bookmark our long-term vacation property list and schedule your memorable extended vacation today.
Save it for Later