Let's face it, when it starts to get cold, there's nothing you'd rather do than take a winter beach getaway to North Carolina's Crystal Coast! Nothing warms you up faster than a nice stroll along the beach, listening to the waves crash onto shore and breathing in the fresh ocean air.
The beaches in Emerald Isle and the surrounding Crystal Coast beach communities fill with vacationers during the summer months. During the off-season, however, you may just find that you have large stretches of the beach to enjoy all to yourself.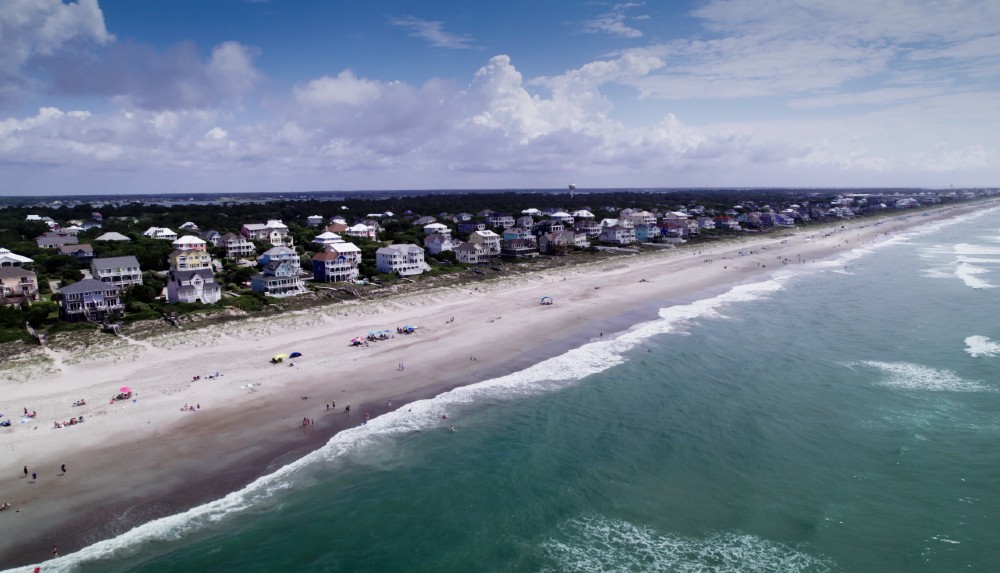 Although temperatures are cooler, the weather tends to remain mild throughout the winter months, allowing guests to get out and enjoy some of their favorite coastal activities. If you dread the thought of another icy winter and shoveling snow, make plans to escape the harsh, cold months and enjoy the peaceful, uncrowded beaches of North Carolina's Crystal Coast.
Where to Stay for Your Winter Beach Getaway
Winter is one of the best times of year to visit Emerald Isle and get off-season rates, which means great deals on vacation rentals. Emerald Isle Realty offers a great selection of exquisite oceanfront vacation rentals that are perfect for a couple's getaway. If you're looking for something comfortable and cozy, our Classic Carolina beach cottages offer an authentic beach experience perfect for a little quiet time away with your special someone.
Looking for something that will accommodate the entire family? From spacious beach houses to duplexes and even condo rentals, Emerald Isle Realty offers a great selection of Crystal Coast rentals, along with some amazing winter specials that are hard to refuse!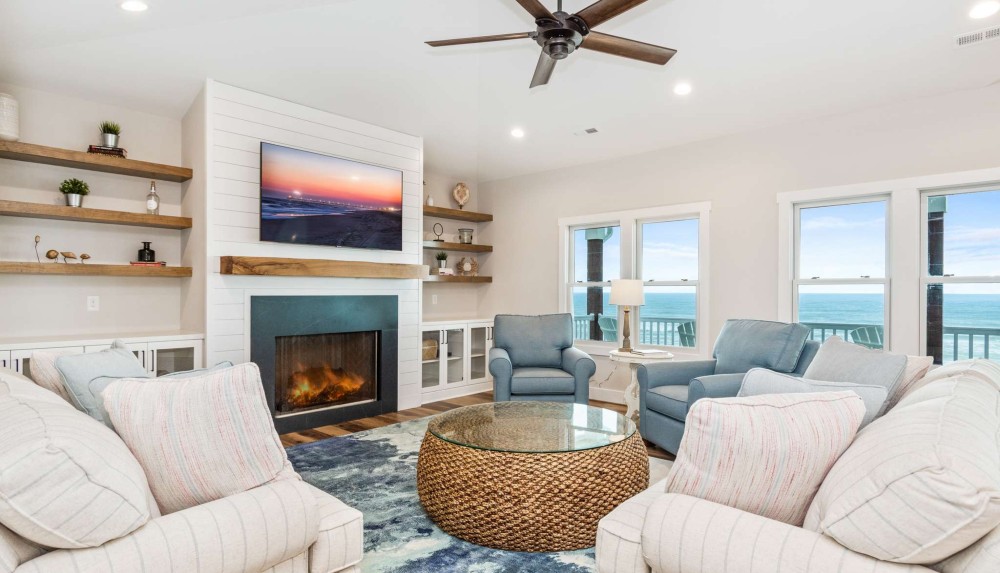 Our beach vacation homes are spacious and packed full of amenities. Choose one of our homes with a gourmet kitchen, perfect for hosting dinners and entertaining friends. And on those chilly days when you just feel like staying inside, enjoy a cup of hot chocolate in front of the fireplace or have some friendly family competition during a game of pool or air hockey in one of our vacation rentals with a game room.
Need a change of pace from the daily routine at home? Enjoy a change of scenery where you'll have everything you need for a memorable winter getaway in your own private luxurious home away from home. Our vacation rentals offer plenty of space and most have high-speed Wifi throughout, so you can take care of all the things you need to, and then enjoy your downtime beachside.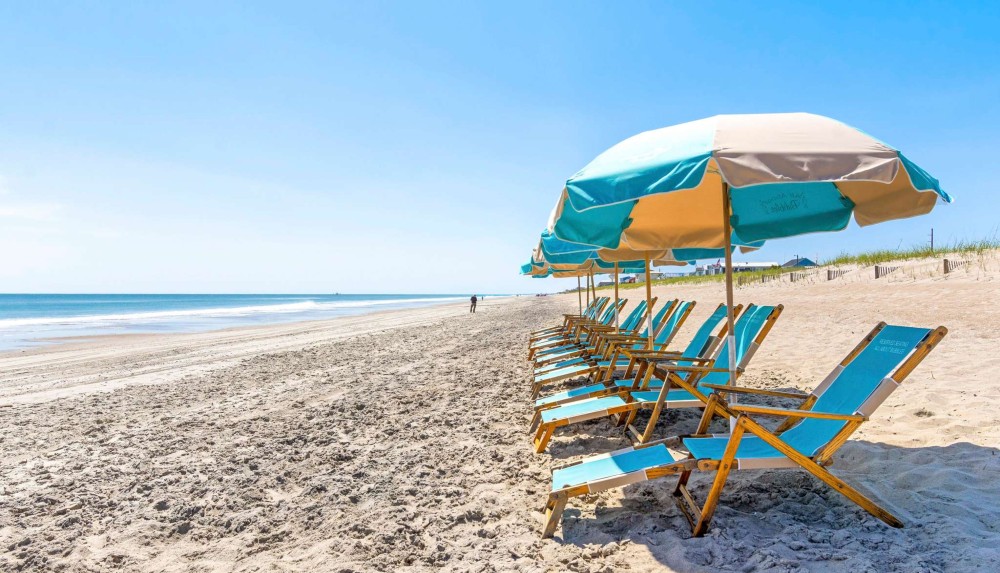 And if a few days spent enjoying those beautiful ocean views will simply not be enough, choose from one of our affordable winter monthly rentals. Trade in those snowy days and that heavy shovel for a bucket of sand and some fun in the sun on North Carolina's most amazing beaches.
Start the new year off right with a winter beach vacation to North Carolina's Crystal Coast!
Things to Do in Emerald Isle in the Winter
Vacationing on the beaches of North Carolina's Crystal Coast during the winter can be fun for everyone. Weather on the Crystal Coast tends to be mild enough to enjoy the beach throughout most months of the year. Why shovel snow when you can be sitting beachside with the warm sun kissing your skin!
Discover a vast assortment of activities that will keep the entire family engaged and excited. The Crystal Coast is not only home to clear waters and breathtakingly beautiful beaches, but also to a diverse culture, ecosystem and history.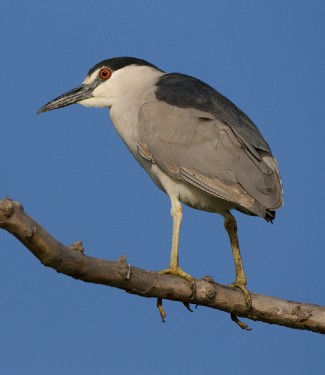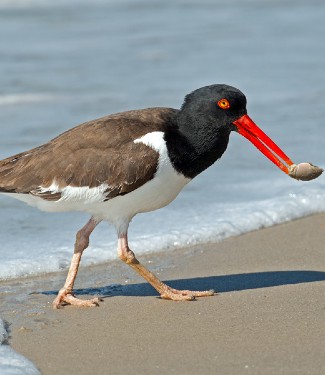 Left: Black-crowned night heron, Photo credit: Richard Fitzer; Right: American Oystercatcher, Photo credit: Brian E Kushner
The Outer Banks is known as one of the best birding locations on the East Coast. It's a key stop for many bird species as they travel along the Atlantic Flyway bird migration route. From the quiet trails that lead through maritime forest at Emerald Isle Woods Park to the isolated beaches of Shackleford Banks, accessible only by private boat or ferry, you'll find ample opportunities for bird watching throughout the year.
Fishing is a year-round sport that doesn't take a backseat during the cooler months. Drop a line off Bogue Inlet Pier, where you will find oysters and clams, bluefish, trout and sea bass. Bring your catch back to grill up for dinner at your beach house rental.
From your vacation rental, take your bike (or rent one) and take a ride through Emerald Isle. Travel through a variety of beautiful landscapes, from wooded areas to the shoreline, to discover local shops and restaurants. The area boasts several great hiking and biking trails that allow you to get out and explore while getting in a little exercise at the same time. And what's more romantic than a ride along the shoreline with your special someone.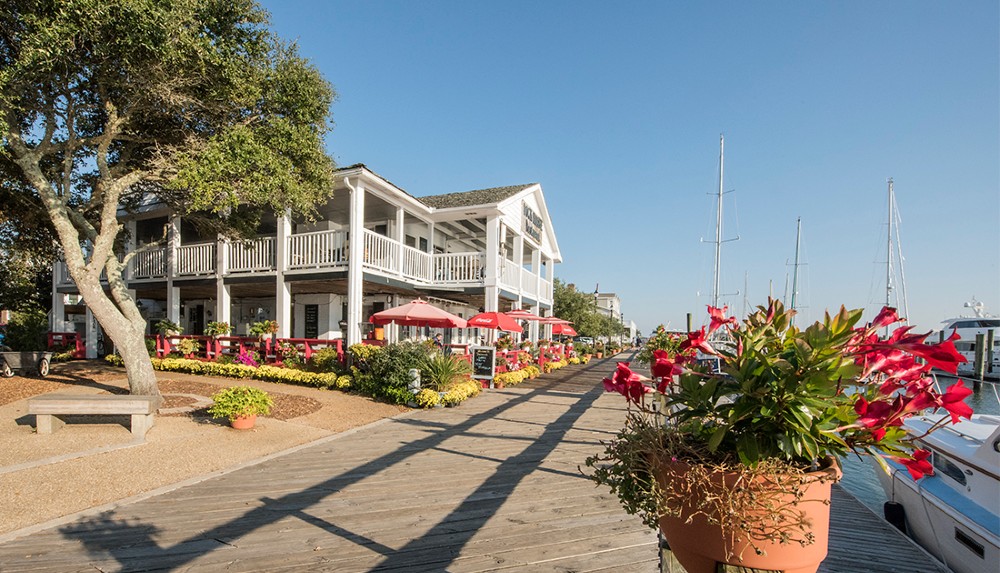 Beaufort, North Carolina waterfront, Photo credit: Jim Snyder Photography
Take a day trip to explore the quaint beach towns that make up North Carolina's Crystal Coast, all located just minutes from Emerald Isle. The historic town of Beaufort boasts a picturesque downtown on the waterfront that is home to dozens of local shops and restaurants. Spend an afternoon browsing the quaint souvenir shops and galleries for local treasures to take home. Then finish the day off with a stop at one of the eateries offering fresh local seafood and other culinary dishes that are sure to please.
The Crystal Coast is also home to museums that are open year-round. During your day trip to Beaufort, make a stop at the North Carolina Maritime Museum to see Queen Anne's Revenge, Blackbeard's famous pirate ship or take a boat building workshop for some hands-on learning fun.
For those chilly days or when you just prefer to do something inside, take the kids to spend an afternoon at the North Carolina Aquarium in Pine Knoll Shores. Enjoy learning about the coastal waters and the many sea creatures that inhabit them.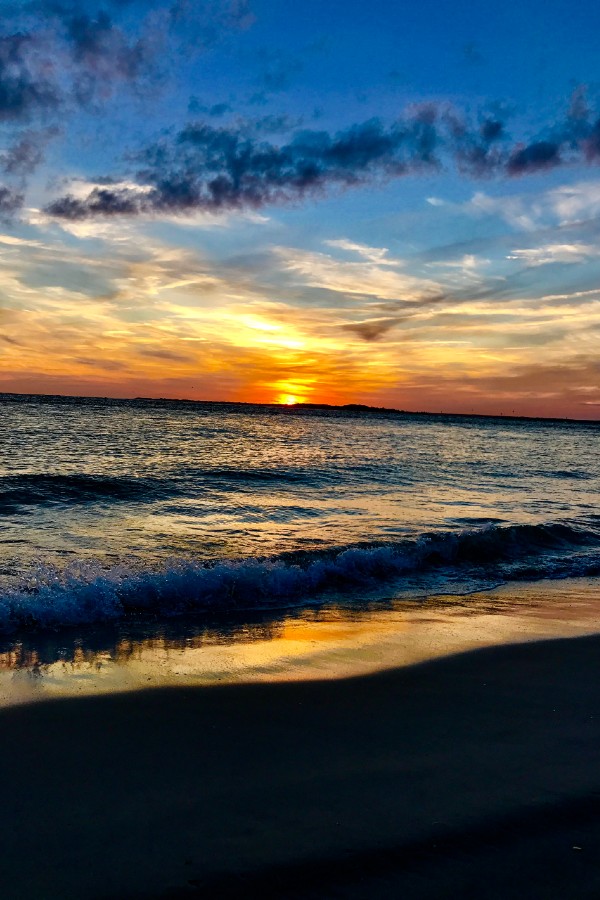 Beautiful sunset at the Point, Photo credit: Sam Bland
There is nothing quite like watching Mother Nature end her day and paint the sky with shades of yellow, orange and red with reflections of these colors shading the waters of the Crystal Coast. In Emerald Isle, these stunning sunsets take place every evening, offering some of the best sunset views anywhere along the North Carolina coast. Whether you prefer to take in the magnificent views from your vacation rental or on one of the popular beach spots, you're in for a truly amazing experience.
Great Places to Eat During Your Winter Getaway
When you're on vacation and visiting some place new, sometimes the last thing you want to do is spend time in the kitchen. You're in luck, because the Crystal Coast is brimming with excellent cuisine sure to satisfy any foodie. Area restaurants offer everything from the freshest of seafood straight off the boats to savory steaks, barbecue and more. With both casual and fine dining, you're sure to find the perfect place to eat so you can get back to making the most of your winter getaway.
When you first wake up, help yourself to a scrumptious breakfast that is sure to get your day off to the right start. From breakfast classics with a twist to Southern staples like shrimp and grits to grab-and-go pastries straight from the oven, there's something for everyone.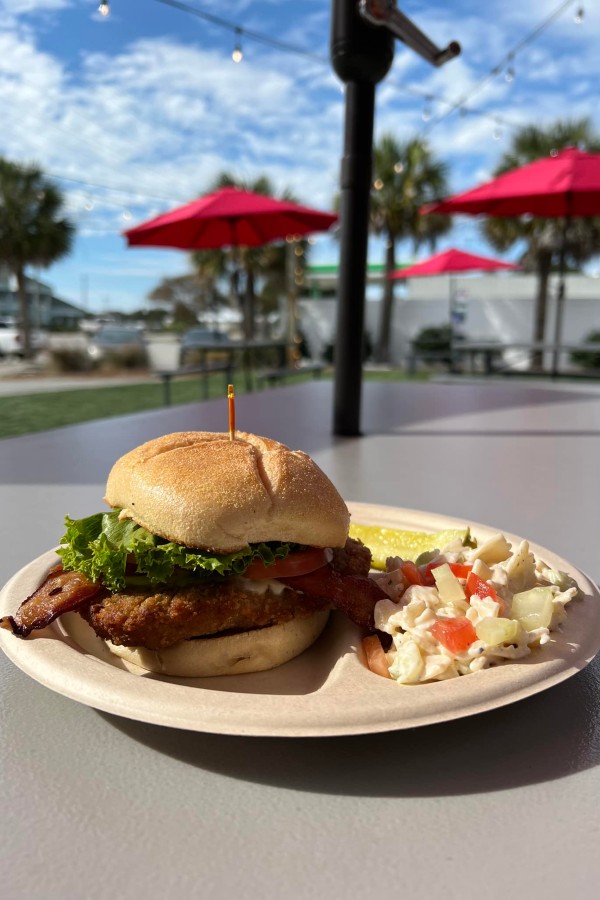 Village Market, Photo credit: Village Market facebook
For lunch or dinner, choose from a diverse array of delicious food made in-house daily. If you're looking for something light and delicious, head over to The Village Market in Emerald Isle. This gourmet deli and sandwich shop serves handcrafted sandwiches made with the freshest ingredients and an endless pantry of gourmet food items. Choose from a great selection of craft beers and wines to pair with your meal.
Rucker Johns is another seaside favorite of locals and visitors. From freshly prepared salad greens and homemade dressings to hand-cut steaks using certified angus beef. Make sure to check out their daily specials featuring everything from clam chowder to fresh grilled salmon or savory ribeye.
For some of the best barbecue along the Crystal Coast, Shepard Barbecue is the hands-down favorite. Enjoy all your favorites including brisket, chicken, sausage, turkey and more, served with classic sides and mouthwatering sauces.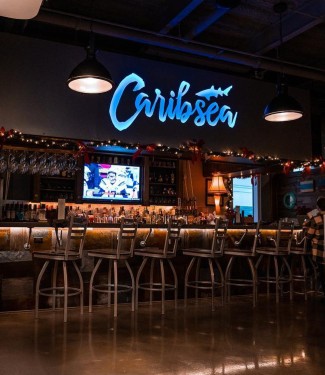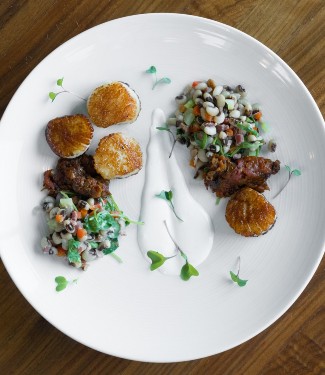 Caribsea, Photo credit: Caribsea facebook
Make it a fine dining experience with a romantic dinner for two. Caribsea is a steak and seafood restaurant in Emerald Isle that offers diners a taste of modern coastal cuisine. Whether you prefer sustainable local seafood with a Southern flair or mouthwatering prime angus beef, your taste buds will thank you. Caribsea also prides themselves on having a more than ample wine selection. Admire both ocean and sound views while enjoying your food, then head for the rooftop lounge for a specialty cocktail and live music, even in the middle of winter.
Tips for Planning Your Winter Beach Getaway
Whether you are looking for a way to relax after the holidays or any reason at all to throw that snow shovel to the curb and get away from the cold, a winter beach getaway on North Carolina's Crystal Coast is the perfect solution!
You May Also Like
Top 10 Reasons to Visit Emerald Isle
Best North Carolina Beach Towns to Visit this Winter
Weekend Getaways from Raleigh to Emerald Isle
Save it for Later