Let's face it, when it starts to get cold, there's nothing you'd rather do than take a winter beach getaway to North Carolina's Crystal Coast! Nothing warms you up faster than a nice stroll along the beach, listening to the waves crash onto shore and breathing in the fresh ocean air.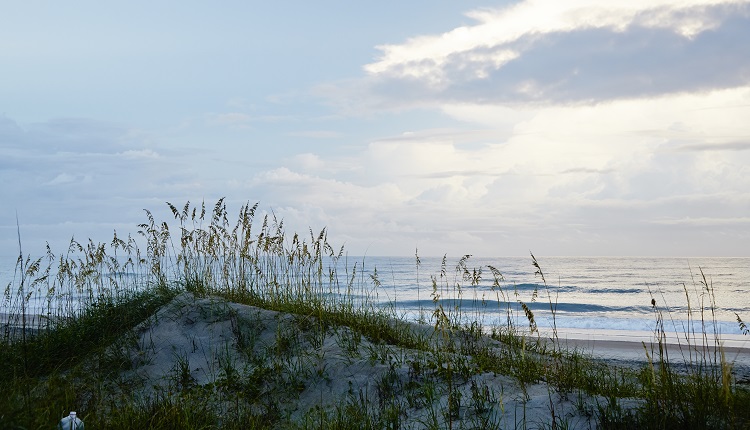 What makes winter beach getaways to the Crystal Coast the best?
The beaches in Emerald Isle and the surrounding Crystal Coast beach communities tend to get a little more crowded during the summer. During the off-season, however, you may just find that you have large stretches of the beach all to yourself to enjoy. Although temperatures are cooler, the weather tends to remain mild throughout the winter months, allowing guests to get out and enjoy some of their favorite coastal activities. If you dread the thought of another icy winter and shoveling snow, escape the harsh, cold months and enjoy the peaceful, uncrowded beaches of North Carolina's Crystal Coast.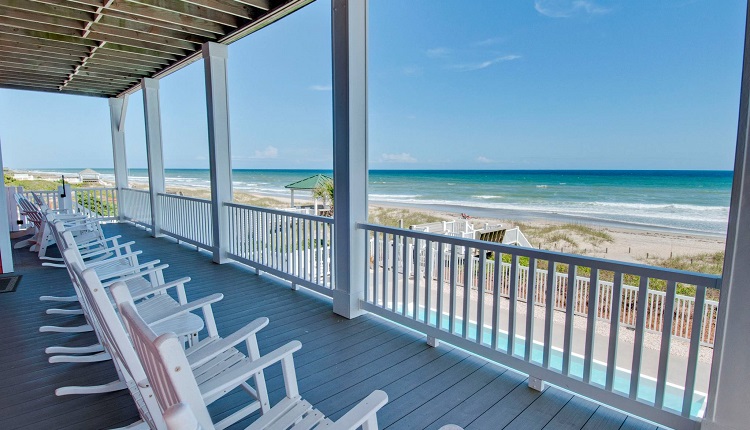 And to top it off, the off-season in Emerald Isle is the best time of year to get great deals on vacation rentals. If you're looking for something comfortable and cozy, our Classic Carolina beach cottages offer an authentic beach experience perfect for romantic winter getaways with your special someone. Looking for something that will accommodate the entire family? From spacious beach houses to duplexes and even condo rentals, Emerald Isle Realty offers a great selection of Crystal Coast rentals, along with some amazing winter specials that are hard to refuse!
Our beach vacation homes are spacious and packed full of amenities. Choose one of our homes with a gourmet kitchen, perfect for hosting holiday dinners and entertaining friends. And on those chilly days when you just feel like staying inside, enjoy a cup of hot chocolate in front of the fireplace or have some friendly family competition during a game of pool or air hockey in one of our vacation rentals with a game room.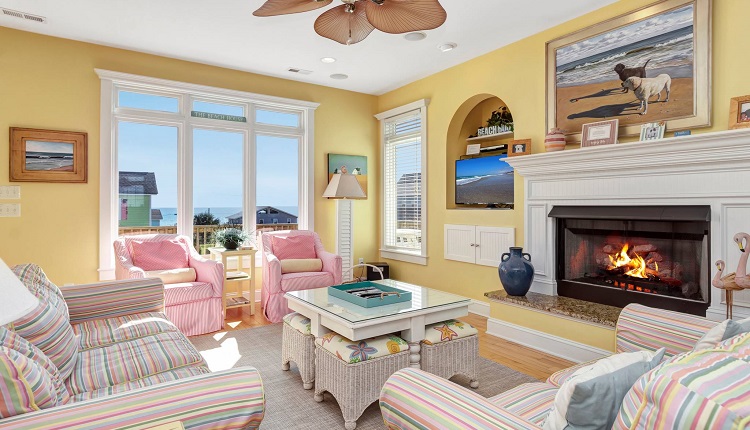 If you've spent the last few months working remotely from home or helping the kids with their daily lesson plans and checking homework, enjoy a change of scenery and try working and learning remotely from your home away from home. Our vacation rentals offer plenty of space and most have high-speed Wifi throughout, so you can take care of all the things you need to, and then enjoy your downtime beachside.
And if a few days spent enjoying those beautiful ocean views will simply not be enough, choose from one of our affordable winter monthly rentals. Trade in those snowy days and that heavy shovel for a bucket of sand and some fun in the sun on North Carolina's most amazing beaches.
Start the new year off right with a winter beach vacation to North Carolina's Crystal Coast!
Things to Do in Emerald Isle, NC in the Winter
Weather on the Crystal Coast tends to be mild enough to enjoy the beach throughout most months of the year, even in the winter months. Fishing is a year-round sport that doesn't take a backseat during the cooler months. Drop a line off Bogue Inlet Pier, where you will find oysters and clams, bluefish, trout and sea bass. Bring your catch back to enjoy for dinner at your beach house rental.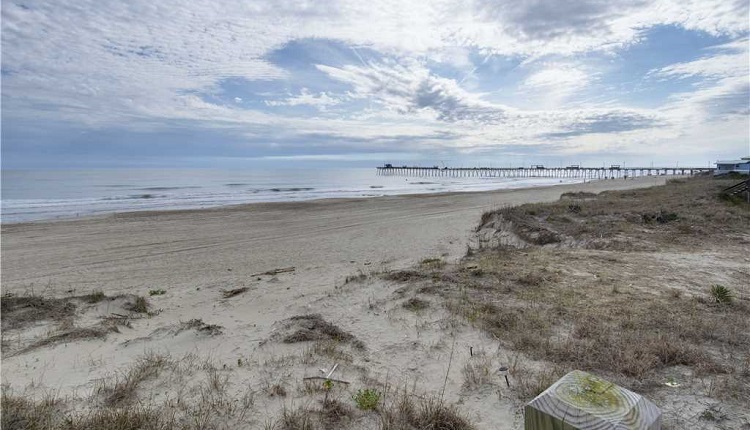 Take a day trip to explore the quaint beach towns, all located just minutes from Emerald Isle. The historic town of Beaufort boasts a picturesque downtown on the waterfront that is home to dozens of local shops and restaurants. Spend an afternoon browsing the quaint souvenir shops and galleries for local treasures to take home. Then finish the day off with a stop at one of the eateries offering fresh local seafood and other culinary dishes that are sure to please.
New Bern, located just 40 minutes from Emerald Isle, is another great spot to visit. Stop at the birthplace of Pepsi Cola and learn about the creation of the popular soft drink. Then make your way to Tryon Palace for a step back in time to the colonial days. Take a guided tour of some of the historic homes or meander along the paths that wind through the 16 acres of stunning gardens.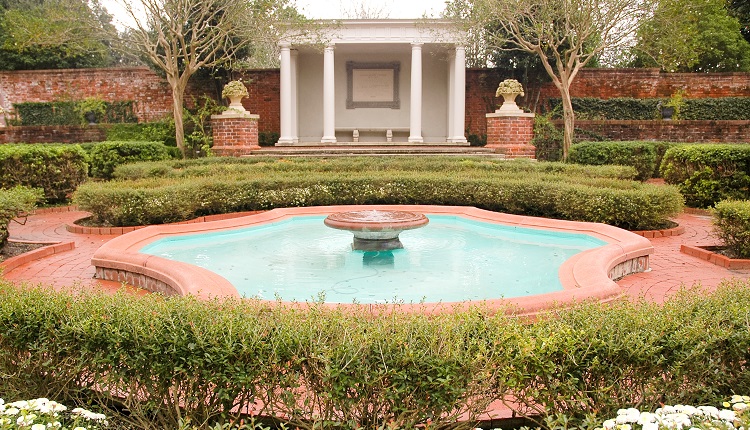 The Crystal Coast is also home to museums that are open year-round. For those chilly days or when you just prefer to do something inside, take the kids to spend an afternoon at the North Carolina Aquarium in Pine Knoll Shores. Enjoy learning about the coastal waters and the many sea creatures that inhabit them.
During your day trip to Beaufort, make a stop at the North Carolina Maritime Museum to see Queen Anne's Revenge, Blackbeard's famous pirate ship or take a boat building workshop for some hands-on learning fun.
Whether you are looking for a way to relax after the holidays or any reason at all to throw that snow shovel to the curb and get away from the cold, a winter beach getaway on North Carolina's Crystal Coast is the perfect solution!
You May Also Like
Top 10 Reasons to Visit Emerald Isle
Best North Carolina Beach Towns to Visit this Winter
Weekend Getaways from Raleigh to Emerald Isle
Save it for Later