There are two things you must never skip out on, vacation days and breakfast. Taking that much-needed vacation and enjoying some time away from the day-to-day routine provides you with opportunities to discover new cultures, places and it's certainly beneficial to your health. One thing you should keep from your day-to-day routine is enjoying a hearty breakfast, which happens to be the most important meal of the day. Whether you're an early bird or looking to sleep in a bit, here are some of the best breakfast restaurants to experience near Emerald isle before you embark on a fun day on the Crystal Coast.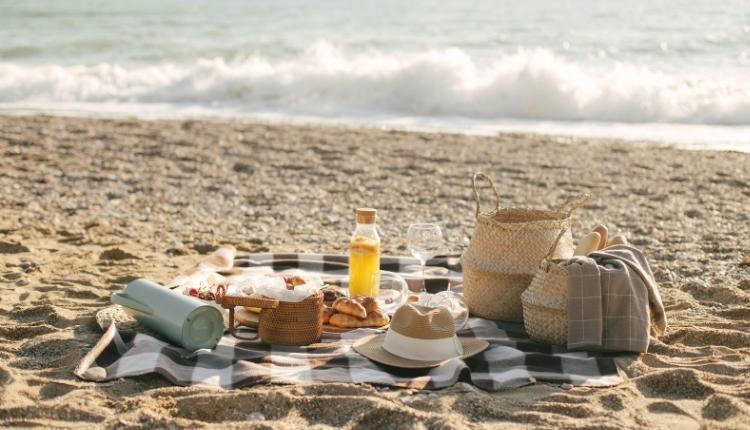 Gaffer's
You and your family will enjoy sitting back at Gaffer's. The popular eatery is located right in Emerald Isle. It's a classic neighborhood restaurant serving only the freshest seafood and homemade desserts. While many might have enjoyed their surf and turf, you'll be surprised to learn that Gaffer's also has quite the breakfast selection.
Choose from sunrise classics like their two-egg breakfast or steak and eggs or embrace the Carolina culture and order down sound shrimp and grits. It's a savory dish prepared with Bogue Sound-caught shrimp, smokey kielbasa and various fresh veggies. It's all cooked in a Cajun cream sauce and served over stone-ground grits. If you're not sold yet, it's garnished with crispy bacon and scallions. Gaffer's also takes on a breakfast classic and provides its own twist on it. Eggs and Benny is served hot with two grilled English muffins, Canadian bacon, sliced tomato, asparagus and two velvety poached eggs. Piled high and smothered with hollandaise sauce and sprinkled with paprika. You can ask for home fries, but it's better when served with grits!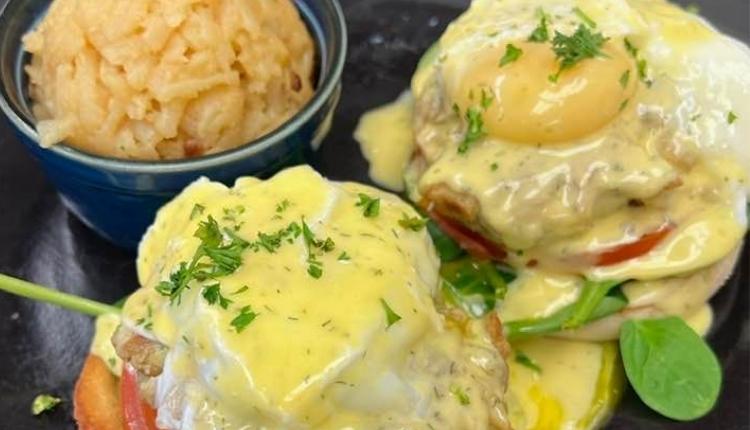 The Village Market
The Village Market is a locally owned gourmet deli in Emerald Isle. This Market is the go-to spot for delicious and healthy meals, from handcrafted sandwiches to an endless pantry of gourmet foods. You'll also find a great selection of craft beers and wines to take back to your vacation rental.
This coastal deli boasts quite the breakfast menu too. From various bagel options to in-house specials, there's a dish that is sure to jump-start anyone's day. Be sure to check out their list of breakfast sandwiches. The Village Market provides more than a dozen options to choose from. There are everyday favorites like bacon and egg, or a sausage sandwich. But we'll be ordering the local-favorite Mornin' Reuben and a Village Croissant.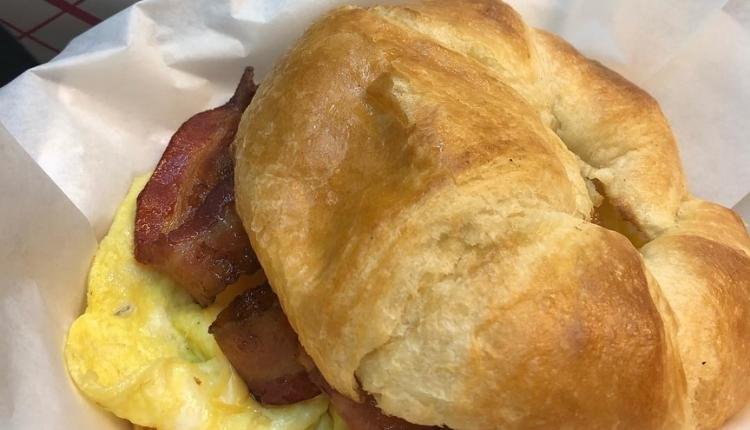 4 J's Bakery
If you're looking for a quick bite before hitting the beach in Emerald Isle, stop by 4J's Café and Bake Shop. It's conveniently located right on Emerald Drive, and perfect for a cup of coffee and baked treat to start the day.
Owned and operated by a baker with more than 20 years of experience in New York before calling the Crystal Coast home, you will be treated to various muffins, scones, and cookies. With plenty of sweet treats, 4J's Cafe And Bake Shop is a great spot to enjoy some freshly baked pastries before a fun day on the beach.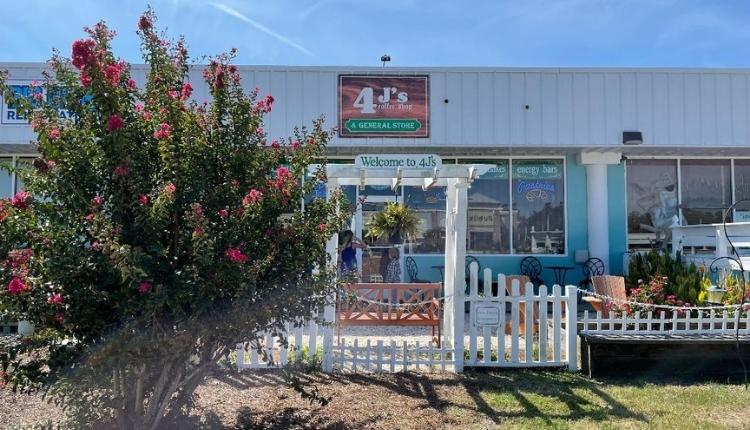 Flip Flops Donut Shop
There's nothing quite like waking up with a sweet, glazed treat while you're enjoying a coastal getaway in Emerald Isle. If you want to treat yourself with a breakfast classic, stop by Flip Flops Donut Shop.
Choose from the timeless glazed and iced donuts or select from the variety of crème or jelly-filled treats. Flip Flop Donuts takes sprinkled options to a new level. After icing their pastry, they smother them in sprinkles, candy, cereal and even cookies. Make sure to try one of Flip Flop's signature donuts, a deep-fried donut filled with apple chunks and cinnamon.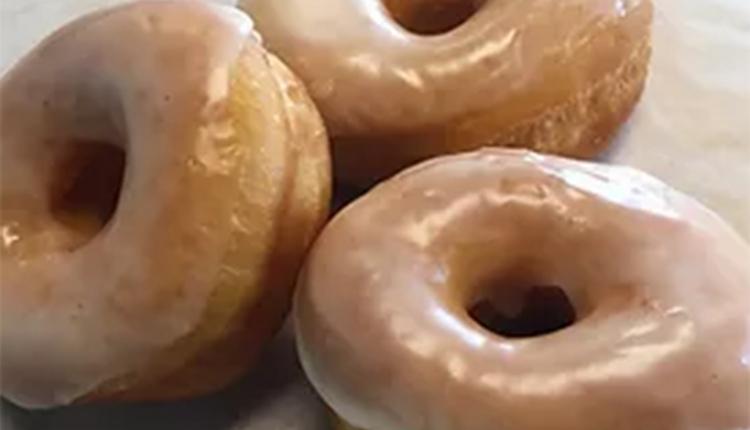 The Trading Post; Southern Food & Spirits
Southern hospitality and Carolina cuisine come together at this Emerald Isle establishment. The Trading Post: Southern Food & Spirits has created a family-friendly atmosphere that allows guests to order a delectable meal and have a memorable experience. From steaks to burgers, there's something for everyone.
Their breakfast menu is one you'll want to experience each time you visit. From sweet classics, like waffles and pancakes, to in-house specialties, like the Chicken-n-Biscuit Bowl, every dish is cooked fresh and perfectly. Be sure to embrace your setting and start your day with Shrimp-n-Grits. It's a unique take on a southern staple. Fresh grits, shrimp, cheese, bacon with veggies, hash browns and one poached egg. Don't be surprised if you find yourself ordering seconds.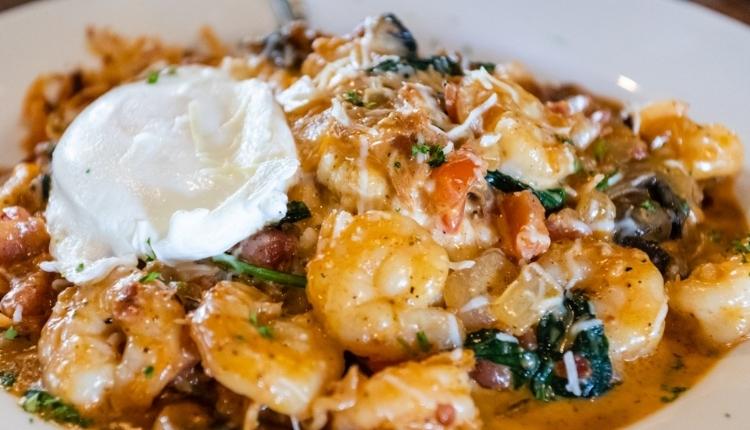 Giovanni's Brooklyn Bagels
Suppose you're spending the day in Emerald Isle and looking for a quick yet savory bite to eat. In that case, Giovanni's Brooklyn Bagels is your spot. Located in Emerald Isle, this eatery provides guests unique takes on the east coast favorite, the bagel.
Get creative with options that range from plain bagels to ones crafted with cheese, cinnamon and jalapeno cheddar, and top it with your favorite cream cheese from their long list of options. If you're looking for something more filling, transform your favorite bagel into one of Giovanni's hand-crafted breakfast sandwiches.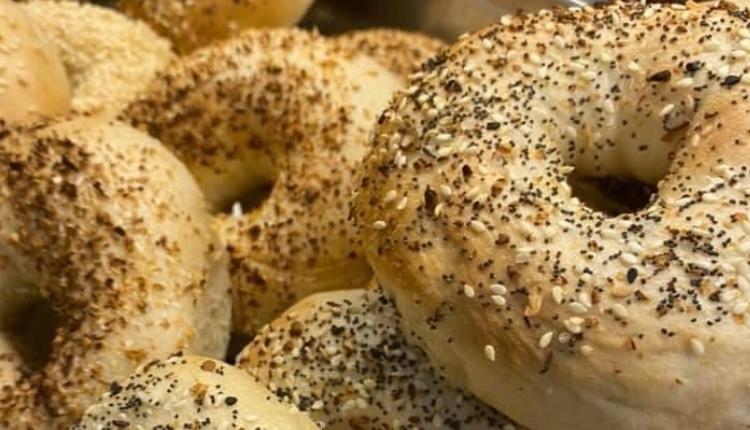 Yana's Restaurant
Start your day at Yana's Restaurant. This dining option is a favorite for locals and visitors alike. The restaurant will take you back with its 50s–themed décor. While it's a hot spot for comfort food like chicken salad, diced ham and cheeseburgers, Yana's also serves breakfast morning, noon and night.
Yana's Restaurant serves up Carolina Coastal-inspired omelets and other breakfast favorites. Their shrimp omelet is made with a delightful medley of cheese and veggies. No matter what option you choose, it comes complete with a side of grits or hashbrowns. While a classic breakfast will surely leave you satisfied, Yana's famous fritters are a must try. Owner Evelyn Moore keeps the recipe a secret and has it copywritten. It's a perfect mix of fresh cut fruit and delightful batter fried to perfection. Be sure to get your order in soon, Yana's serves nearly 100 of these on a slow day.  After you're finished eating, be sure to check in next door. Yana Mama's Memorabilia Shoppe is a collector's dream, filled with plenty of rockin' gifts to take home with you.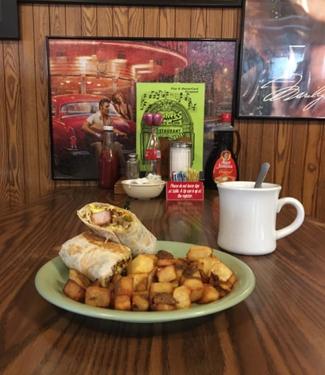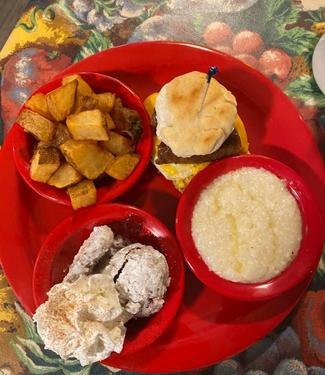 4 Corners Diner
Embrace the culture of the Crystal Coast at Atlantic Beach's oldest restaurant, 4 Corners Diner. Since day one, their goal has been to provide a family-friendly atmosphere, excellent service and memorable dishes. With customer satisfaction being their number one priority, you can expect a remarkable experience beyond the food itself.
While dining in, you can make a health-conscious choice and build your favorite omelet from their list of more than a dozen combinations of their freshest ingredients. You can also take it easy with sausage and gravy or a small breakfast plate. But, you're on vacation, treat yourself. 4 Corners Diner boasts a sweet section dedicated to pancakes, waffles and French toast.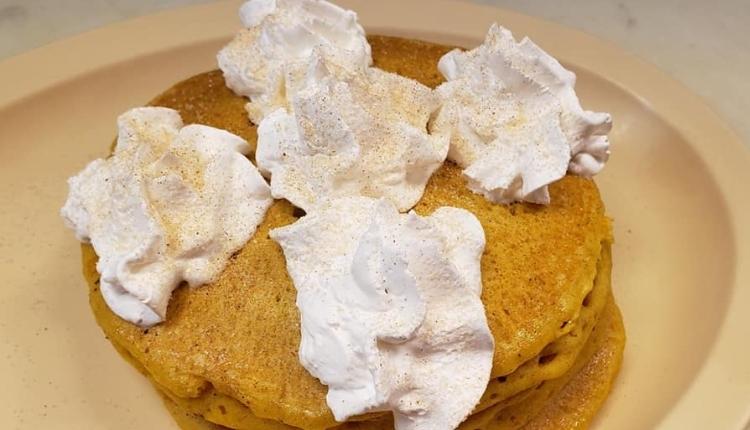 Grumpy's
If you're looking for an excellent southern-style breakfast, stop by Grumpy's in Morehead City. Ironically named, every visitor will be doing nothing but smiling while dining on their fresh meals.
Start your day off with the Good Morning Plate. That's two of your favorite eggs with bacon or sausage and a perfectly toasted slice of bread. Or make sure you're not ordering seconds and get your fill with the I'm Hungry Plate. Not only are you served eggs, protein and toast, but Grumpy's packs on some pancakes or French toast with grits or home fries.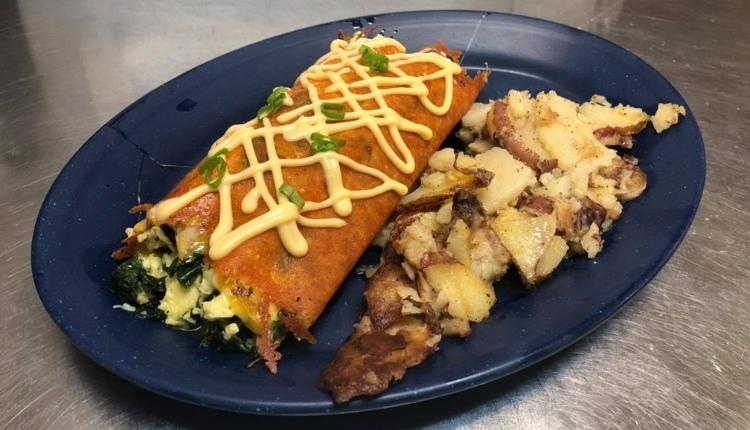 Kountry Kitchen
With more than 20 years in business, the owners of Kountry Kitchen have learned a thing or two about cooking up something special. Located in Morehead City, this restaurant provides you with daily specials and meals made with the freshest ingredients.
The best thing about Kountry Kitchen is its dedication to serving breakfast all day! Enjoy steak and eggs any time of day or satisfy your morning cravings with a tasty Country Ham and Egg Sandwich. Their hospitality will leave you with a smile before a fun day on the Crystal Coast.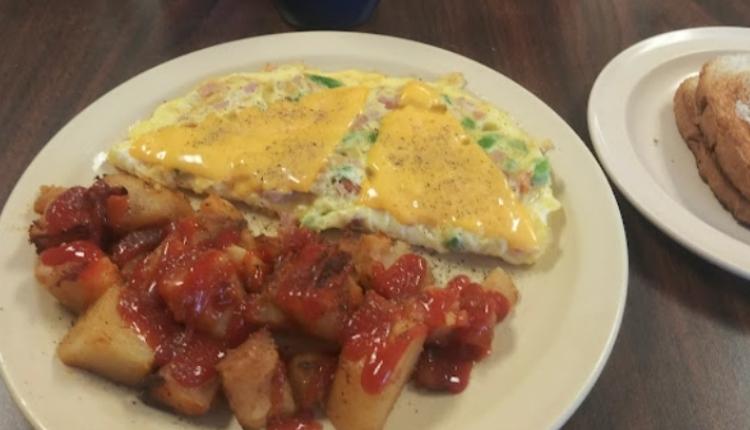 Let's Eat
Now that you've been introduced to some of the best places to start your day while living your best life in Emerald Isle, NC, it's time to start planning your next coastal getaway. Getting the proper nourishment makes your time on Crystal Coast's pristine beaches even better. Create a generation of memories and plan your trip with Emerald Isle Realty for an experience you and your family will remember for years.
Save it for Later