Vacations on North Carolina's Southern Outer Banks are the year's thrill for many beachgoers. The island communities provide visitors with plenty of attractions and activities that allow you to create a personal experience for each family member. There's no doubt about it, the vacation property you pick will play a big part in your experience on the Crystal Coast. So, if you're looking to completely bail out of your daily routine and refresh your soul with the natural landscape of Emerald Isle, this week's featured property, Sound Escape, is the premier home for any coastal getaway. Sift through these photos and imagine yourself living your best life on the coast.
Your Personal Hideaway
Resting on the banks of Bogue Sound, this coastal cottage was designed with comfort and seclusion in mind. While you're on vacation, you and your guests should feel as comfortable as possible. Sound Escape is surrounded by lush greenery that provides plenty of privacy while you lounge by the backyard pool. The open and closed decks will also catch your eye. Three decks offer the perfect location to sit back with friends, read your favorite book, or marvel over the night sky as the peaceful waters shimmer under the moon's glow
Once inside this luxurious oasis, the living area will leave you in awe. The open floor plan allows you to enjoy the endless views of Bogue Sound from nearly every spot in the house. Sugar-white walls brighten up the room, and many windows from the floor to the elevated ceiling allow plenty of sunlight to fill the room. Coastal décor tastefully adorns the walls, and every view is reminiscent of a dream home from your favorite lifestyle magazine. Don't be surprised if you catch yourself getting lost in the views. Whether it's an evening filled with cocktails or a family-friendly movie night, Sound Escape provides the perfect setting. With plush seating options and a large Smart TV, taking a load off with your guests after an adventure-filled day will certainly be on the agenda.
A beautiful, hardwood dining table rests just steps away from the living area. With five seats and a bench large enough for three, you'll want to start cooking as soon as you arrive. Sound Escape's kitchen and dining area are warm and inviting spaces ready to host you and your guests. This vacation property provides a gourmet kitchen equipped with stainless steel appliances and plenty of granite counter space for preparing appetizers and serving dinner. If you're in the mood to grill, there's a gas grill located poolside. Any excuse to spend time in the soundfront pool is a good one. After grilling your meal to perfection, head into the screened porch and relax in the private hot tub.
As you enjoy in your personal oasis, the younger crowd can experience an evening of opulence themselves. Sound Escape boasts a show-stealing game room that will reward your guests with hours of fun. This room comes complete with a full kitchen. So, snacks and drinks will be one challenge this entertainment haven can easily overcome. A foosball table is sure to inspire friendly competition. Step over to the full-size billiards table and see who can pocket winning ball first. Don't worry, parents. Porch-side access allows you to check-in as often as needed.
Sound Escape truly keeps comfort in mind. Three stories might not be a lot to many, but after a day spent trekking the sparkling sands looking for seashells, stairs might not look appealing. This coastal cottage provides an elevator ready to transport you to all three levels.
With wireless internet access for every guest and a dedicated laundry room, you're set to arrive at your vacation home and kick back knowing everything you need for the next week is at your fingertips.
Sleep Sounds Amazing
Comfort, privacy and ease. You won't have to waste any thoughts about sleeping arrangements when planning your stay at Sound Escape. A soundfront cottage fit for any family, with three bedrooms, two bathrooms and two half-bathrooms, all your guests will have the space they need to feel right at home. Beautifully decorated and spacious, each room only elevates your experience. Ceiling fans provide extra comfort and storage space allows you to tuck away your belongings neatly.
Two master suites provide guests with private balcony access, an amenity desired by many but only experienced by a few. Smart TVs offer you a convenient way to wind down before bed, but you'll also hear the stars, soundfront views and fresh air inviting you out. Each suite also provides guests with a dedicated bathroom. One room comes complete with a king-sized bed and the other a queen. The remaining bedroom features a queen-size bed and a private bathroom as well.
Adventures on the Water
Bogue Sound is a gem hidden among many treasures in Emerald Isle. The calm water provides you with an unmatched opportunity to take in the pleasures of kayaking. Sound Escape comes with a private pier, allowing you to launch your kayak or paddleboard with ease. The sound is also a prime location for shallow water boating.
In addition to the private pool, completely furnished decks, and the screened-in porch with a hot tub, this vacation property also provides you with an outdoor shower. Clean off the remnants of your coastal excursions without worrying about bringing them into the house.
Sound Escape is located on Marsh Cove Road, a short drive from the heart of town. In addition to the gorgeous soundfront views, you're just a short drive away from the beach, restaurants, shops, outdoor activities, and more. Plan a sun-filled beach day, head into town, stock up for the week, or find the perfect keepsake at Emerald Isle souvenir shops. 
Plan Your Escape
With an endless list of desirable amenities, waterfront views and a living room straight from your fantasies, this is the vacation property you've looked for. Reach out to us and escape. Schedule your getaway now and secure your stay before someone else beats you to the coast.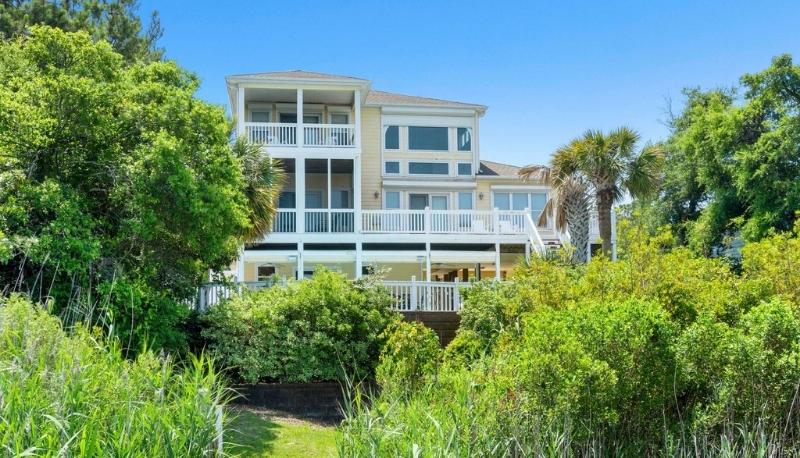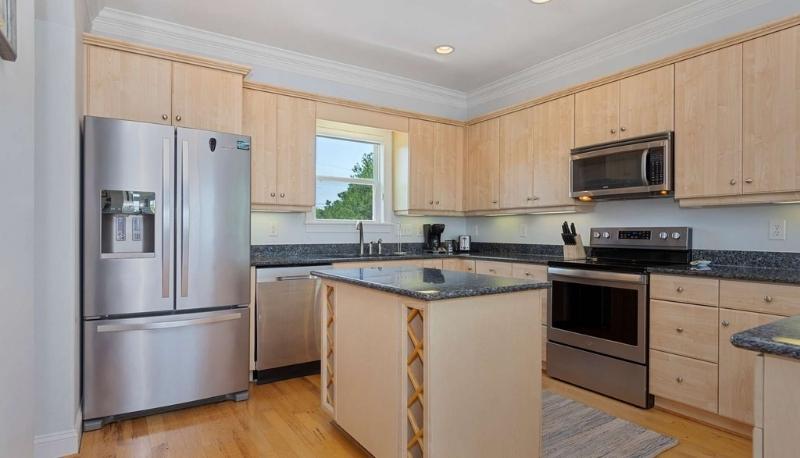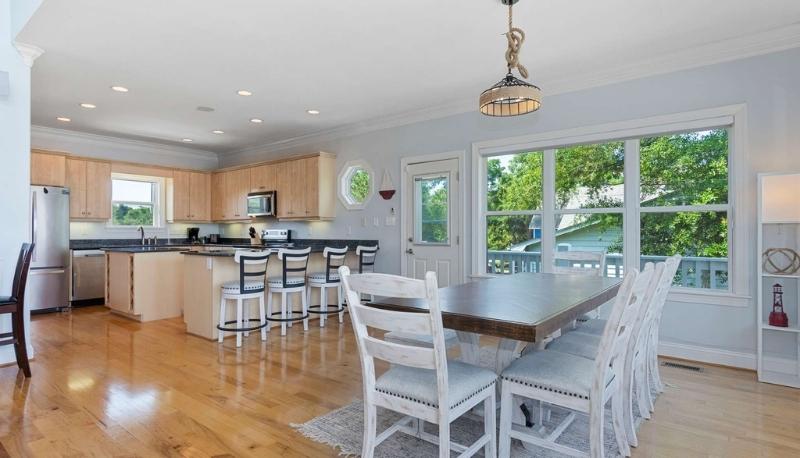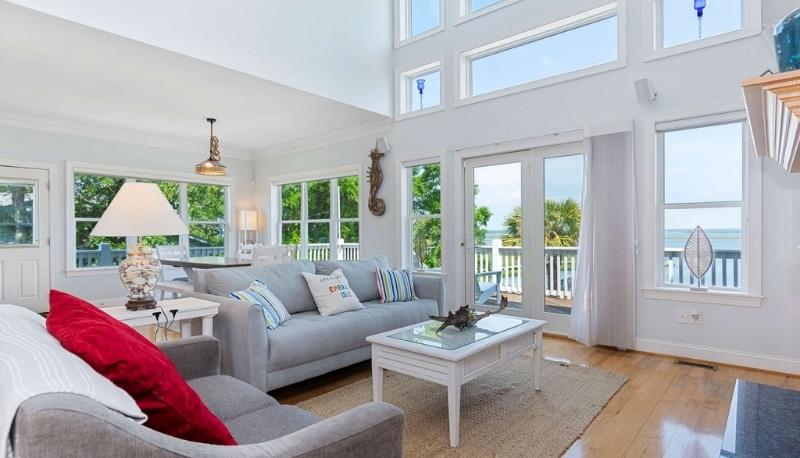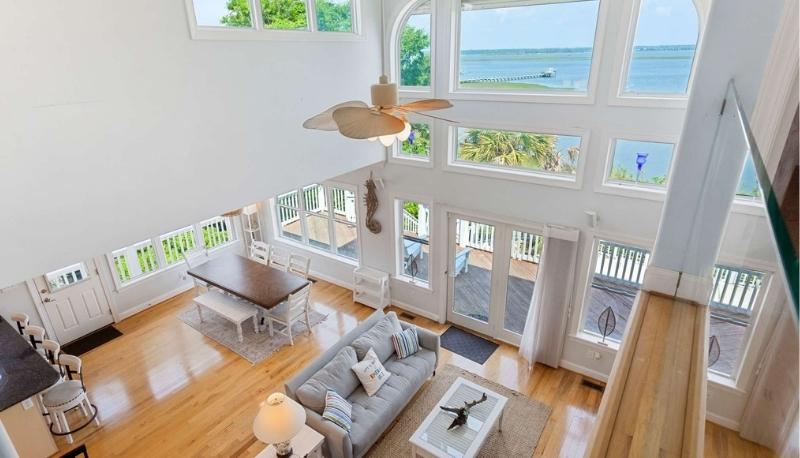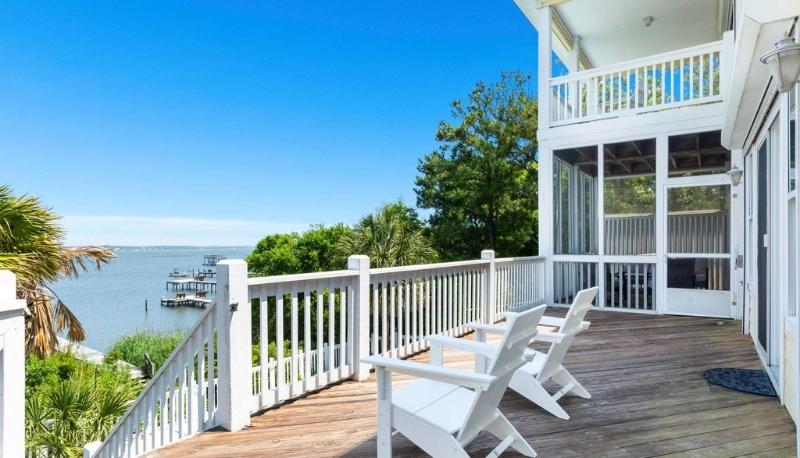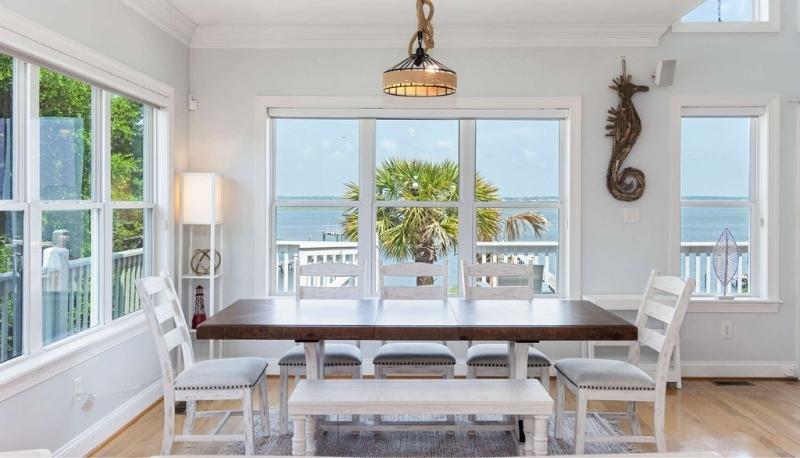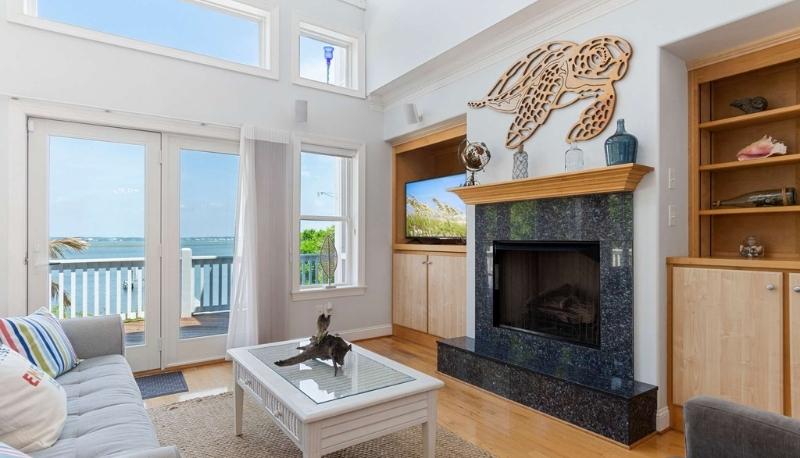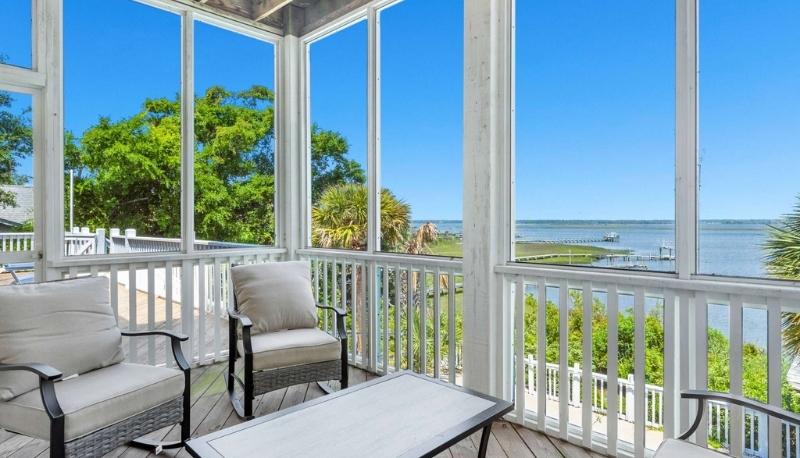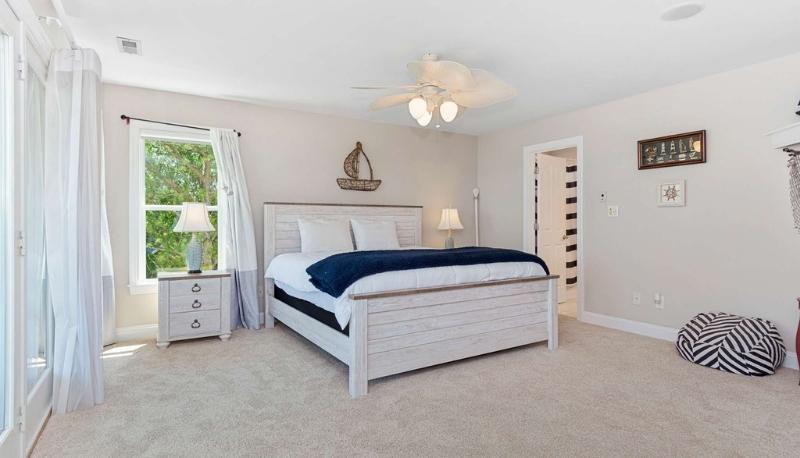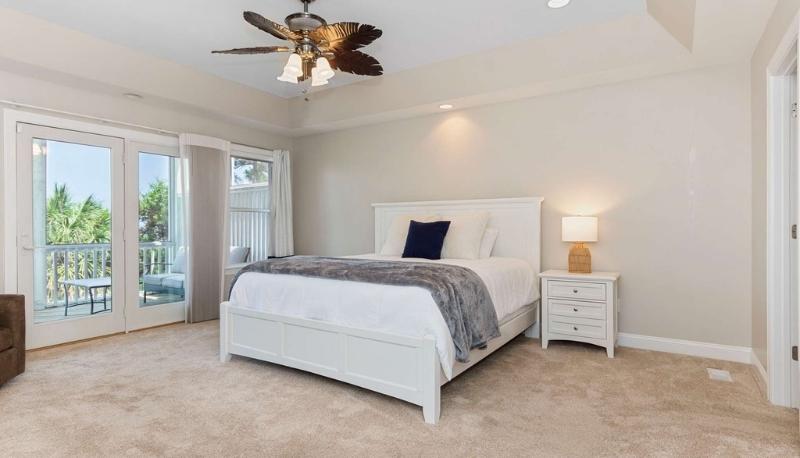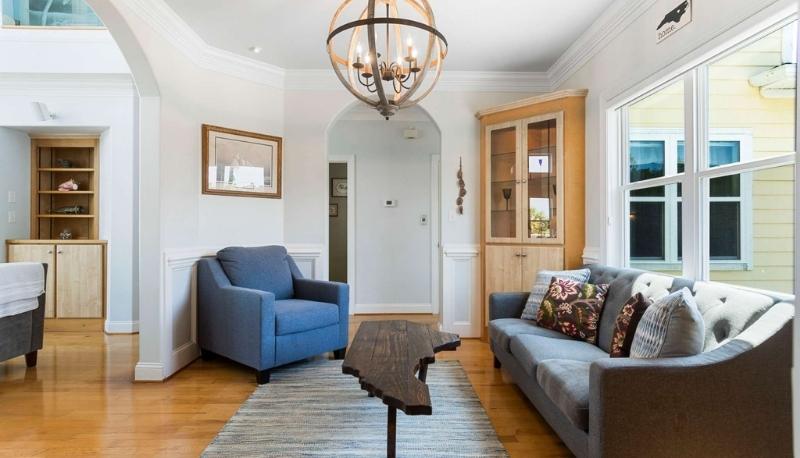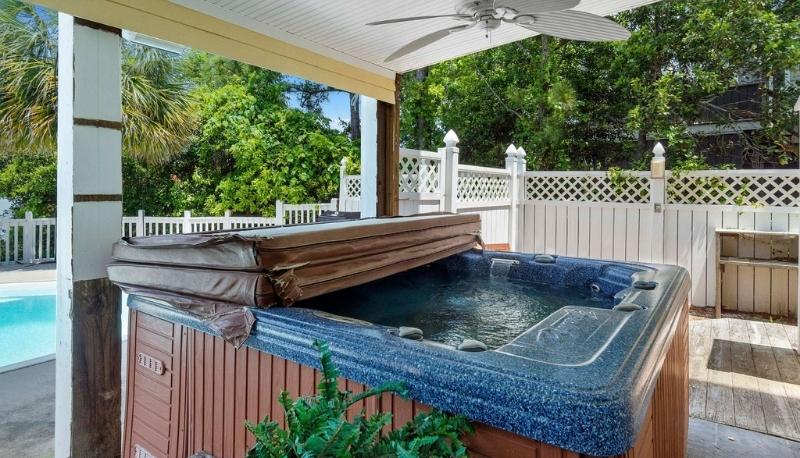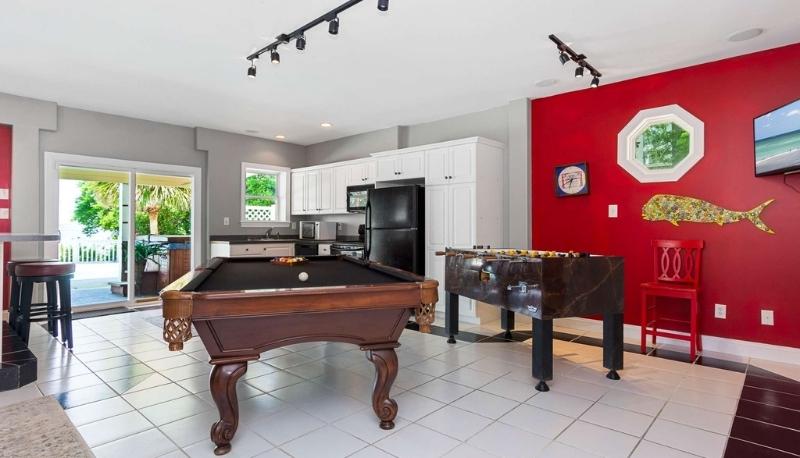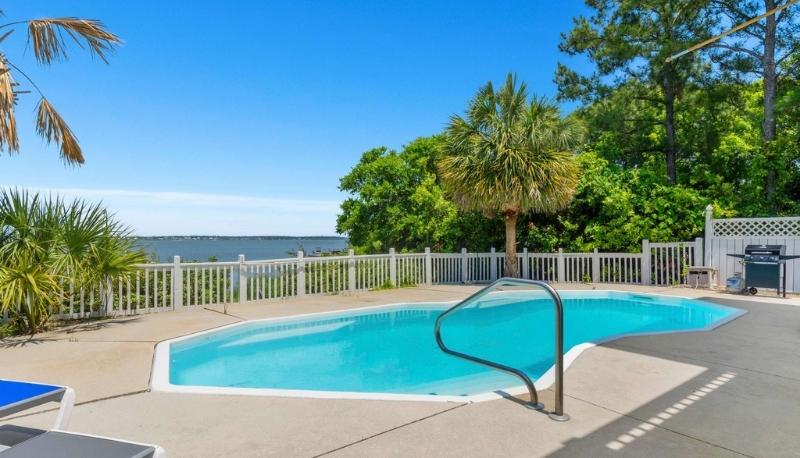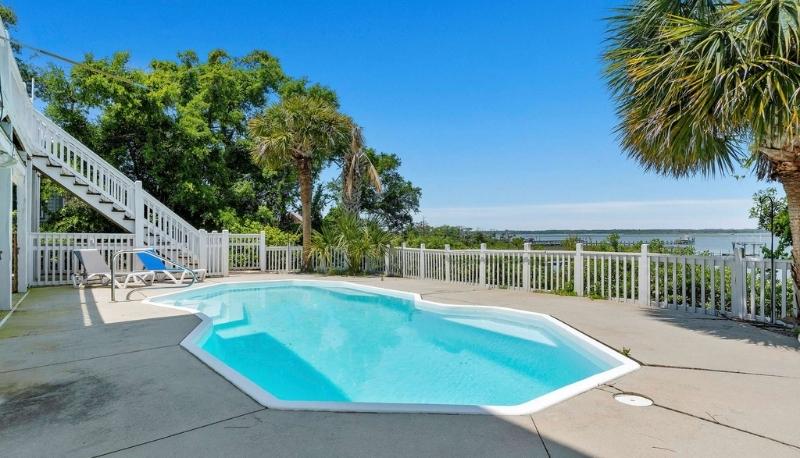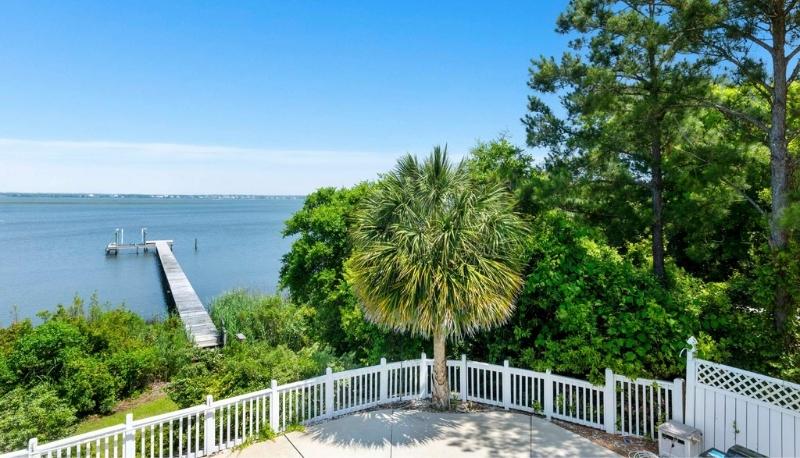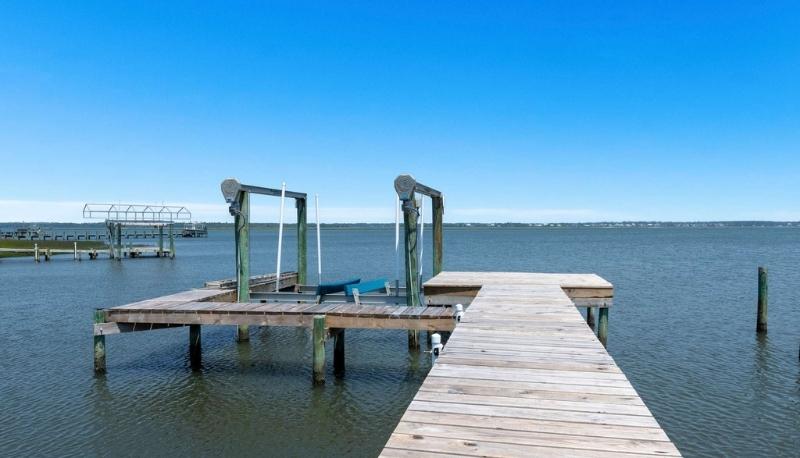 Save it for Later