When you think of an Emerald Isle getaway, sunny days spent on the beach come to mind, followed by splashing in the waves, casting a line and simply relaxing in style. In addition to all the fun activities and relaxation you can experience on North Carolina's Crystal Coast, there's even more to explore in nearby communities, such as New Bern. This vibrant, waterfront community is filled with historical attractions, miles of beautiful scenery and an abundance of outdoor activities. Read on to discover the best things to do in New Bern, North Carolina.
Scenic Tours
New Bern is located just 40 miles from Emerald Isle and is the second-oldest city in the state.This delightful city rests between the Neuse and Trent rivers and boasts unbeatable waterfront views from every direction.
One of the best ways to take in the breathtaking visuals of New Bern is through one of the many Historic Heritage Walking Tours – a series of self-guided tours you can take at your own pace. Check out self-guided tours of historic structures, like New Bern City Hall, located right in the heart of town. This iconic clock tower can be seen from miles away and is still one of the most recognizable sites around. There are many other tours that highlight New Bern's local culture and its enriched wartime history.
If you're a fan of Nicholas Sparks novels, you know that many of his stories take place in New Bern. To see the sites that helped inspire his books, be sure to check out the Walk to Remember tour. It guides you through fifteen distinct landmarks taken from these best-selling novels and serves as a memorable way to get to know New Bern through the eyes of a legendary writer.
Another great way to experience the charm of the city is through the town's historic trolley tour. This tour, led by a professional guide, provides visitors with a 90-minute journey through New Bern on a white-roofed trolley. Enjoy a ride filled with historical stories as you travel through the former capitol of North Carolina.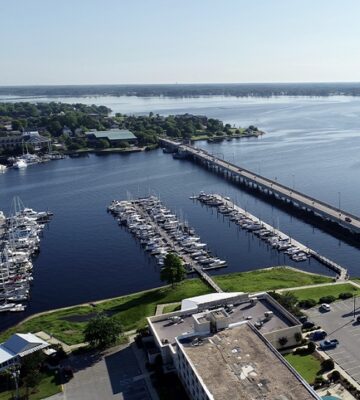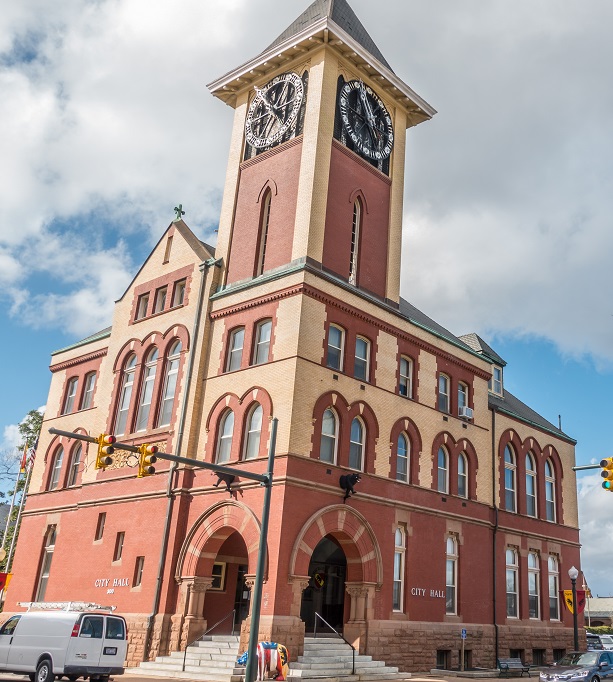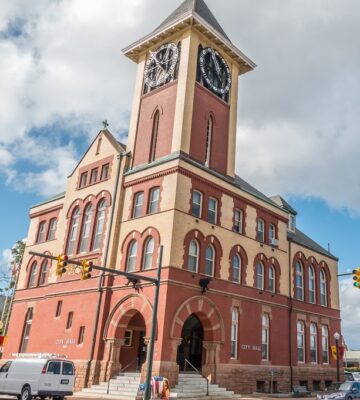 Did Someone Say Bear?
While touring New Bern, you might want to keep an eye out for all the Bear Town Bears! Don't worry, these bears don't bite. Bern is actually an old Germanic word for "bear," and to celebrate the town's 300th anniversary, a group named Bear Town Bears recruited local artists to create life-sized bears.
More than 50 friendly bears are located throughout historic downtown and the surrounding area. Each of these unique, life-sized creatures is adorned with hats, flags, flowers and other distinctive features. Be sure to pick up a free map from the New Bern-Craven County Convention & Visitors Center so you and your family can enjoy your own Bear Tracks Hunt while you explore New Bern.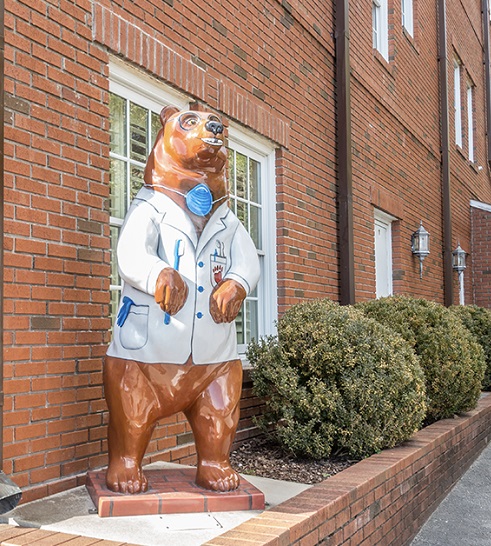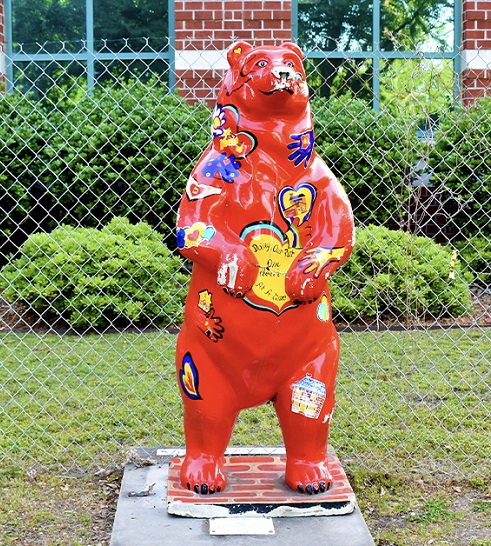 Cruise the River
Located in the heart of the Twin Rivers, New Bern boasts miles of beautiful waterfront views. One of the best ways to experience the natural scenery is on a riverboat tour.
Gather up your family to enjoy the sights of the Neuse and Trent Rivers aboard Cruise the Neuse, a local riverboat tour provider. Choose from three different cruises that depart from downtown New Bern.
Enjoy a leisurely ride as the captain navigates the waters for a scenic tour of the river while telling stories of New Bern's history. You can also plan a romantic evening and make reservations for a sunset cruise. There's nothing like watching the sun meet the horizon while floating along a peaceful river.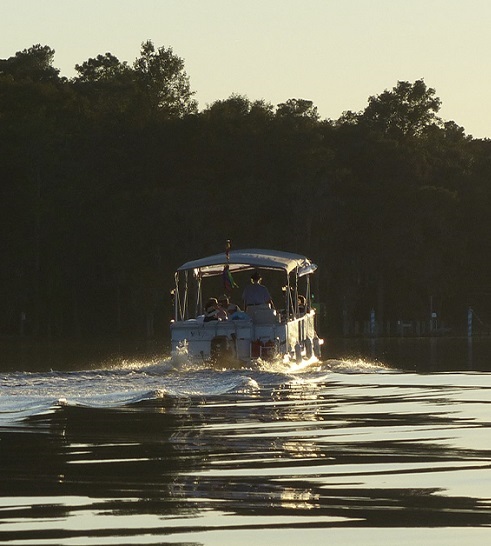 The Historic Tryon Palace
While visiting New Bern, you will be inspired to discover more of North Carolina's history. One of the best ways to immerse yourself in the state and city's origin is with a visit to Tryon Palace. This grand structure was originally built in the late 1760s and is formerly known as the Governor's Palace. It was the first permanent capitol of North Carolina and served as the home for Royal Governor Tryon and his family.
Tryon Palace is also home to the North Carolina History Center. This museum celebrates the stories of the past and takes visitors on an interactive journey through the region's nearly 300-year development. Be sure to check out the Tryon Palace Museum Store for a unique souvenir to take home with you.
After immersing yourself in history, take some time to enjoy the landscape. The Palace boasts 16 acres of stunning gardens designed to represent the formal garden style of 18th century Britain. Trails created from manicured hedges and paths of beautiful, sweet-scented flowers are perfect for a fun-filled afternoon walk under the sun.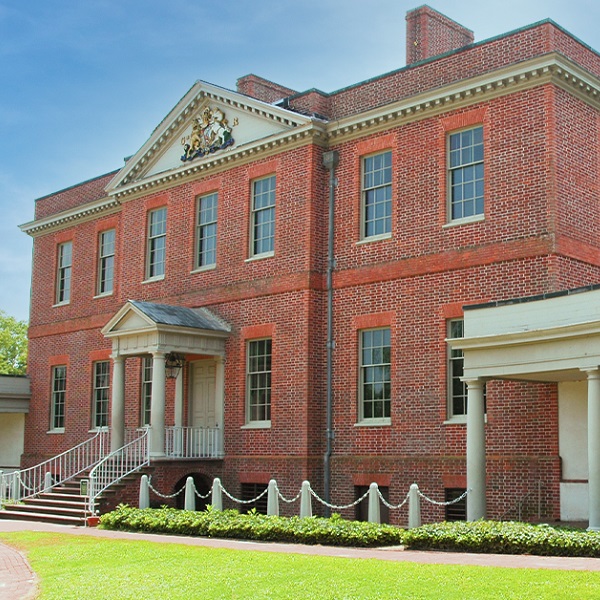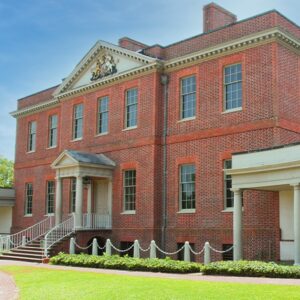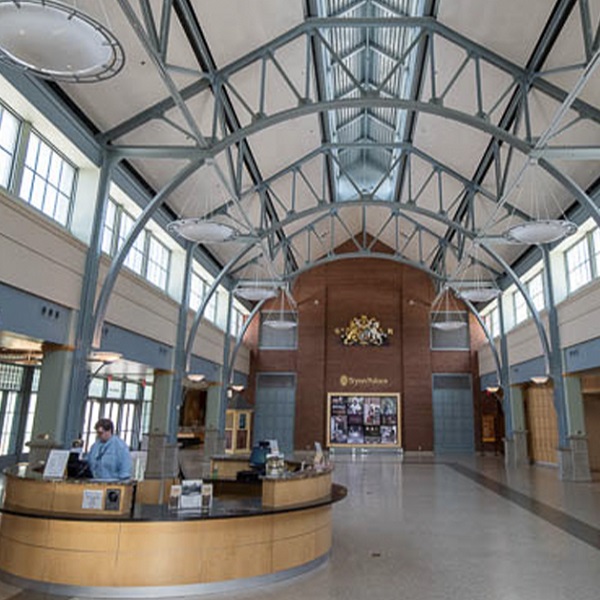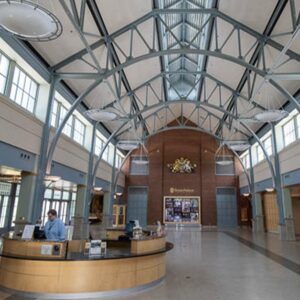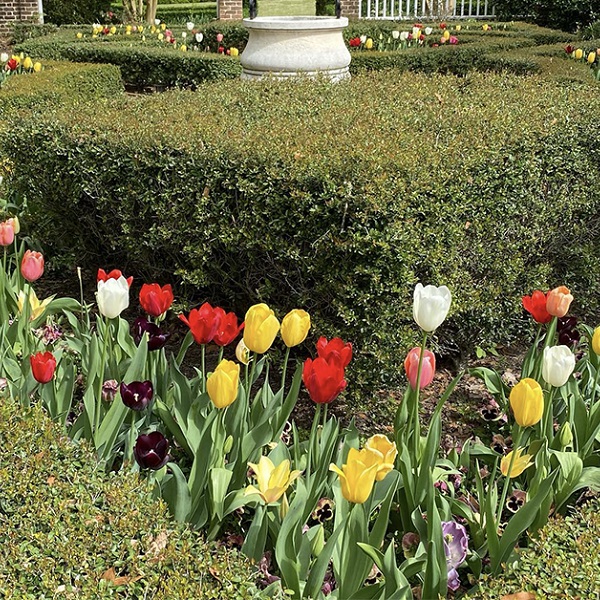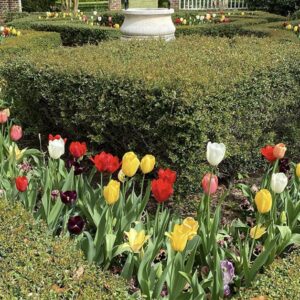 New Bern Firemen's Museum
There is no shortage of local pride in this community, and the New Bern Firemen's Museum is proof! This small town houses the oldest fire company in the state. This educational experience highlights the history of the Atlantic Hook & Ladder Company and the New Bern Steam Fire Engine Company No. 1, and tells these stories through hands-on exhibits and a collection of memorabilia consisting of authentic patches and uniforms.
History buffs and vehicle enthusiasts alike can get an up-close look at preserved horse-drawn fire wagons and steam engines used during the 19th and early 20th centuries. With a vast library of stories, the New Bern Firemen's Museum is a fantastic attraction for every member of the family.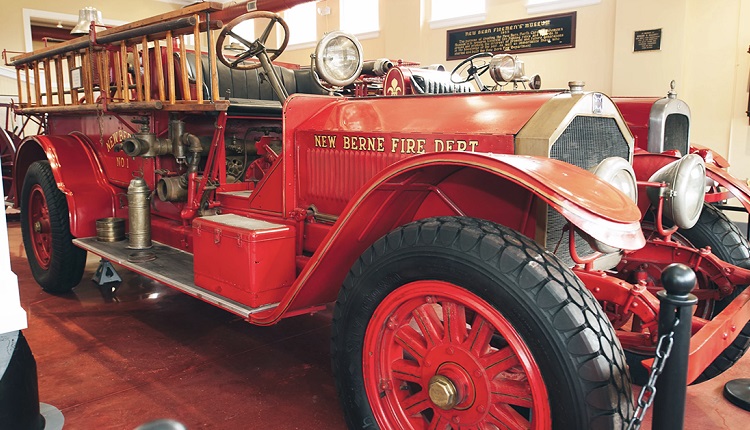 Birthplace of Pepsi Cola
Add some sweetness to your tour of New Bern and stop at the Birthplace of Pepsi-Cola. The community is proud to be the home of one of the world's favorite bubbly beverages! Antique shops proudly display classic Pepsi bottles and there is even a display at the previously mentioned North Carolina History Center at Tryon Palace.
Visitors can also step into the original pharmacy by visiting The Pepsi Store – the exact spot where the refreshing soda pop was created by Caleb Bradham in 1893. The Pepsi Store is part museum, part souvenir shop and part soda fountain. This popular attraction provides Pepsi-lovers and soda enthusiasts with the opportunity to learn about the soft drink's history and purchase some unique collectibles. Top off your experience by pulling up to the soda fountain and enjoying a freshly poured Pepsi Cola or any number of created-on-the-spot fountain drinks.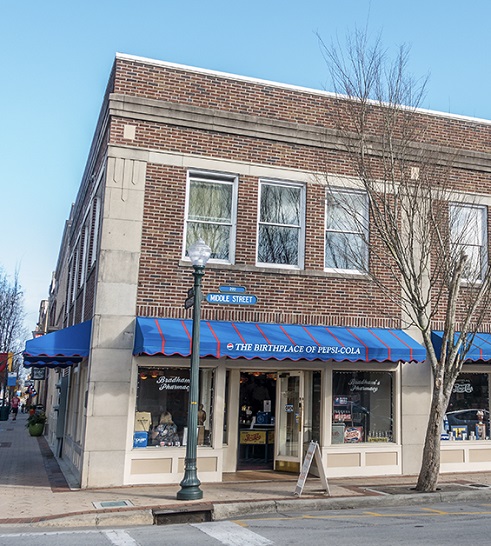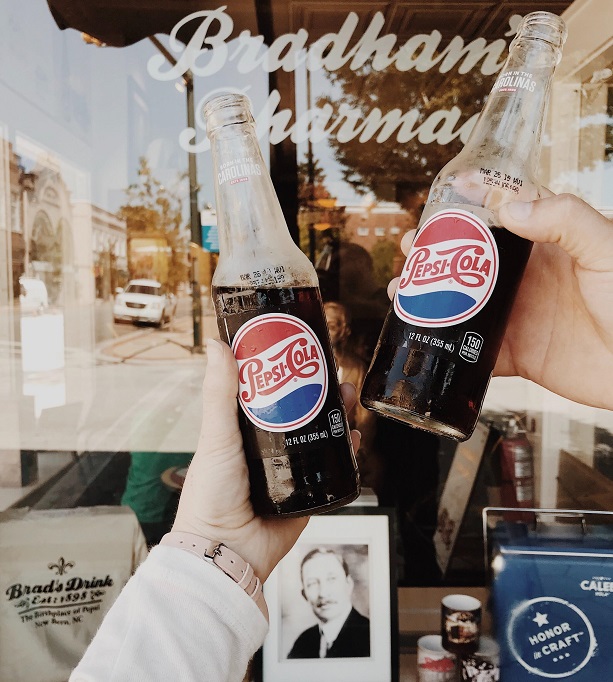 New Bern Historical Society
The New Bern Historical Society is dedicated to preserving the history of the town and celebrating its heritage. Throughout the year, the non-profit organization hosts a variety of interactive events that provide visitors with a glimpse at New Bern's beginnings.
The administrative offices are located at the Attmore-Oliver House. The house is open to the public, and visitors are encouraged to go on self-guided tours to explore the three-room installation. Walking through the dining room, parlor and sitting room paints the perfect picture for life in New Bern in the mid-nineteenth century.
Be sure to check the event calendar for live events like the Heritage Homes Tour, Battlefield Adventure Day or October's Ghost Walk.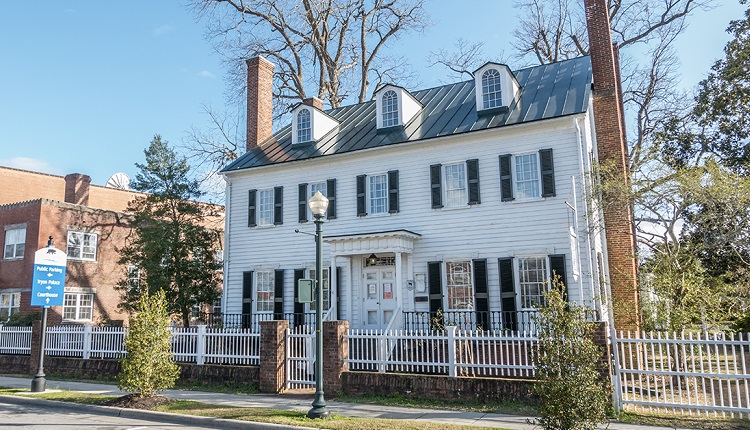 Enjoying the Great Outdoors
The pleasing climate and beautiful scenery of New Bern will inspire you to get out and spend time outdoors. This city's location in the heart of the Twin Rivers provides visitors with plenty of opportunities to take in some fresh air while admiring stunning visuals. Aside from the Neuse and Trent Rivers, New Bern is also home to larger creeks like Brices Creek, Upper Broad Creek and Slocum Creek.
This network of waterways provides water enthusiasts with more than 250 miles of paddling trails perfect for a day of kayaking, fishing or just taking in the views. Public boat ramps are available at different locations throughout town.
New Bern parks are local hotspots and it's easy to see why. Union Point Park is located in the downtown area and is one of the most popular destinations. The six-acre park borders both the Neuse and Trent Rivers and features a beautiful gazebo, plenty of space for picnics and benches overlooking the water perfect for viewing those breathtaking sunsets. Union Point Park also provides anglers with spots for fishing and water enthusiasts with a safe area to get out on the river with two boat launches.
Latham-Whitehurst Nature Park is excellent for those looking to go on some outdoor adventures. This park is located on the east side of New Bern and provides nature-lovers with hiking trails that lead through the Craven County woods. It's perfect for families and small groups looking to take in the area's natural landscape and catch a glimpse of the local wildlife.
Latham-Whitehurst Nature Park also features a 2,000-foot boardwalk that winds through the park and provides visitors with an excellent location for birdwatching and stunning views of Wild Broad Creek. There is also an on-site dock complete with a fishing area and a boat launch perfect for getting you out on the water.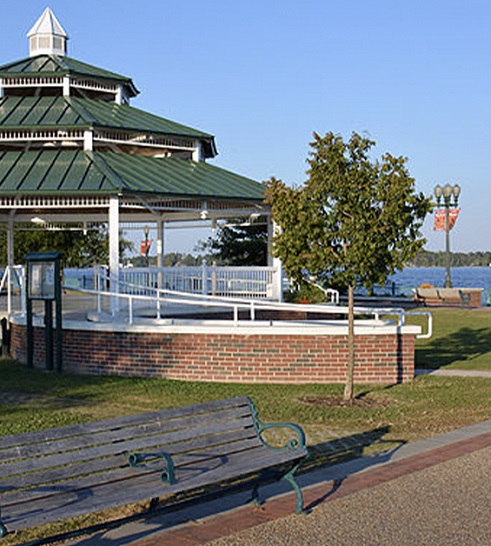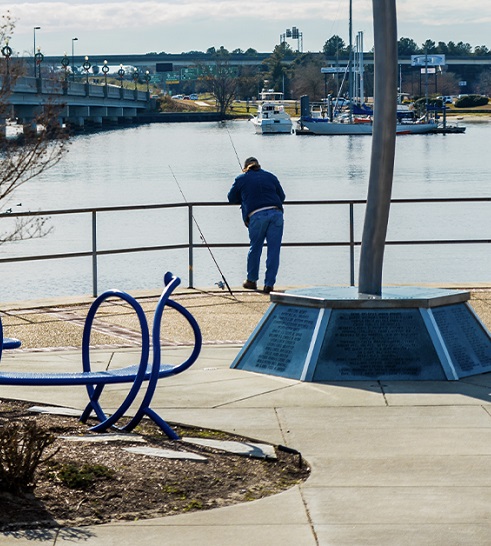 The Treasures of Croatan National Forest
The Crystal Coast is also home to the Croatan National Forest. This coastal woodland is located just outside of New Bern and is home to a variety of habitats and ecosystems. This coastal forest is an outdoor enthusiast's paradise! Trails bring hikers and bicyclists through swamplands and even pine forests.
One notable trail you won't want to miss is the Patsy Pond Nature Trail. This scenic trail winds through an area called the "Longleaf Pine Flat Woods," and is filled with beautiful longleaf pines, low-growing herbs and shrubs. Venture down this nature trail to catch a glimpse of deer, a variety of birds and the elusive Red-Cockaded Woodpeckers!
The Fisher Landing Recreation Site can also be found in the Croatan National Forest. It's popular  for providing refreshing views of North Carolina's wild coastal landscape. The Fisher Landing Recreation Site is a stunning destination that is a favorite among anglers, kayakers, birdwatchers and nature enthusiasts alike. The site also gives swimmers a nice sandy beach and kayakers a launching area on the edge of the Neuse River.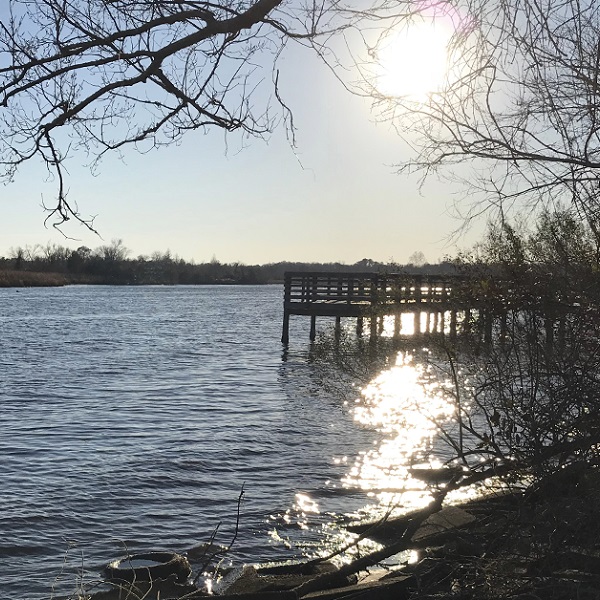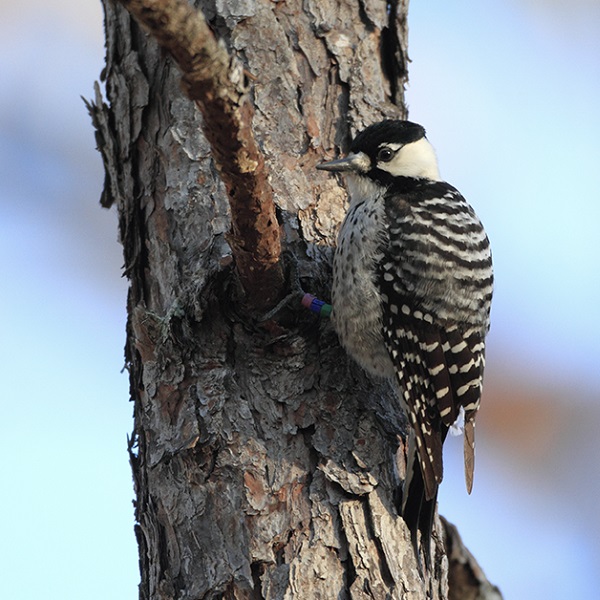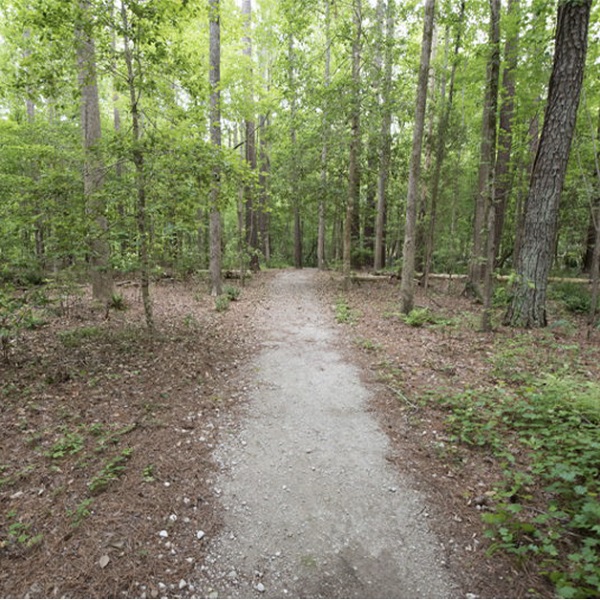 Emerald Golf Club
Did you know that New Bern features one of Golf Weekly's picks for the southeast's Top 50 Golf Courses If you're looking to work on your swing or play a competitive round of 18 holes, The Emerald Golf Club is your ultimate choice for hitting the links.
The club's par-72 course stretches nearly 7,000 yards and features mixed grasses that create depth and fun challenges. If you're not up for a full game, there's also a driving range, practice facilities, a chipping green and an 11,000-square-foot putting green.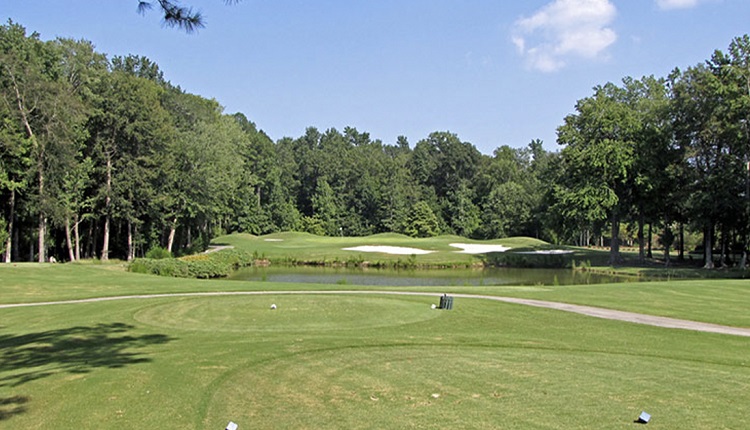 Get Planning!
It's easy to see why New Bern is a must-visit on your next trip to Emerald Isle! Book your next vacation with Emerald Isle Realty and experience the treasures of this beautiful town. Be sure to check out our property list and schedule your next Crystal Coast getaway today.
Save it for Later