With miles of pristine shoreline and endless ocean views, it's clear why Emerald Isle is the premier beach vacation destination. This week's featured property, A Life of Rilee, offers all the amenities you need to experience this treasure of the Crystal Coast. This six bedroom, six and a half bathroom beach cottage is your ideal coastal retreat for a family vacation or to reconnect with friends. Be sure to view more photos of this beautiful property as you start planning your next beach getaway!
Luxurious Amenities and Entertainment
When you first arrive at A Life of Rilee, you will instantly enter a vacation state-of-mind. The blue and sea-green exterior, paired with the palm trees, help inspire those coastal vibes you've been looking forward to. A Life of Rilee provides you with a new level of comfort that you and your guests will welcome while on your beach getaway.
The main living area, located on the top floor of the home, provides plenty of space with large windows, letting in the perfect amount of natural light to create a relaxing atmosphere that all will enjoy. The large, plush couch and chairs are perfectly placed in front of the HD flat screen TV, so there will be no shortage of entertainment during your stay. There's also a glass-top table perfect for board games or late-night conversations.
Just off of the living room are the kitchen and dining areas. The kitchen has everything you need for planning nights filled with good food and good times for your guests. Take advantage of the large, open cooking space with smooth granite countertops, perfect for preparing meals or displaying delicious appetizers. There's also a small chiller ready to cool down your favorite beverages. Either dine at the large dinner table with seating for ten, or take a seat at the kitchen bar, complete with four bar stools.
There's a lot more to A Life of Rilee than it's spacious living area and well-equipped kitchen. This coastal retreat also provides elevator access to all floors. All the way up, the top balcony boasts a set of outdoor speakers ready to play your favorite hits. The pool sharks in your group will fall in love with the game room, which is located on the ground floor. This area is a perfect spot for a leisurely game of pool or an impromptu tournament with family thanks to an eight-foot billiards table. The game room also has its own kitchen, plenty of seating and a wall-mounted TV. There is also high-speed internet access throughout the house to allow all guests to connect their devices and stream music or movies. 
Your Oasis of Comfort
With six master bedrooms, you and your guests will rest comfortably and wake up feeling refreshed. Each suite provides you with breathtaking island views and private access to the deck. Imagine spending your evenings winding down while listening to the rolling waves and admiring the stars. After a peaceful night's rest, grab a warm coffee and enjoy a stunning Emerald Isle sunrise. All the rooms are beautifully decorated with fun, beachy colors and feature nautical-inspired décor. Two rooms boast plush, king-sized beds while two other rooms offer queen-sized beds. The fifth and sixth bedrooms provide a set of twin-sized beds and a set of bunk beds for the younger kids. All bedrooms have their own private bathroom and TV. 
Fun-Filled Memories
Planning for some fun in the sun will come easy while staying at A Life of Rilee. The coastal cottage is walking distance from the golden sands of Emerald Isle. You and your guests can wake up and jump into the Crystal Coast's refreshing waves quicker than the time it takes to brew a pot of coffee. After a day spent relaxing on the shoreline or combing the beach for seashells, head back to your island retreat for some evening fun.
With three levels of balcony and several options for some friendly competition, A Life of Rilee was designed for outdoor fun! The backyard is wonderfully manicured and the property's palm trees provide plenty of shade. The ocean isn't the only body of water you're going to spend time in. Plan a dinner made on the outdoor gas grill or simply prepare snacks and relax with your guests by the large, private pool complete with a hot tub. This oasis of fun also has a basketball court, a cornhole area and even a putting green, perfect for a quick, afternoon mini-golf tournament. Before heading inside for the night, the group can wash off the day in the enclosed hot/cold shower.
Supreme Location
A Life of Rilee is located on Ocean Drive in Emerald Isle! This home is just a quick drive away from neighboring communities like historic New Bern or Swansboro. It's also conveniently located near grocery stores and gift shops, so you can replenish groceries and snacks or pick up sunblock for the beach.
Schedule Your Next Vacation
Whether vacationing in Emerald Isle is your family's tradition or you're looking to reconnect with friends, A Life of Rilee is the ultimate property for your Crystal Coast experience. With plenty of room and your own private pool, the options for fun are endless. Be sure to check the calendar and book your next getaway with Emerald Isle Realty today!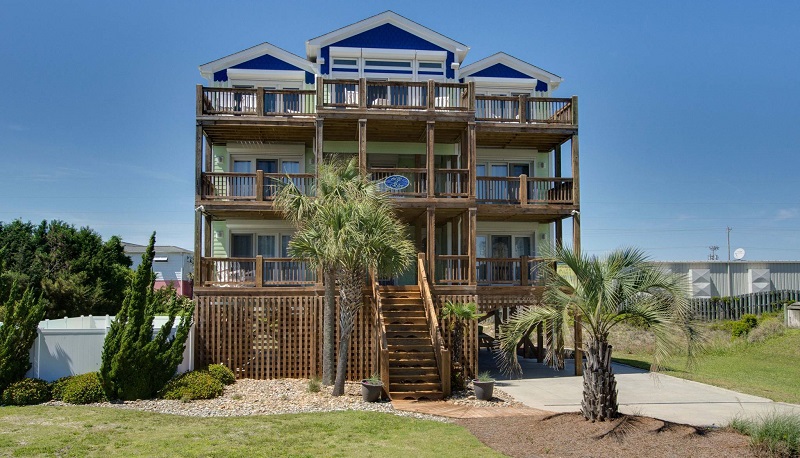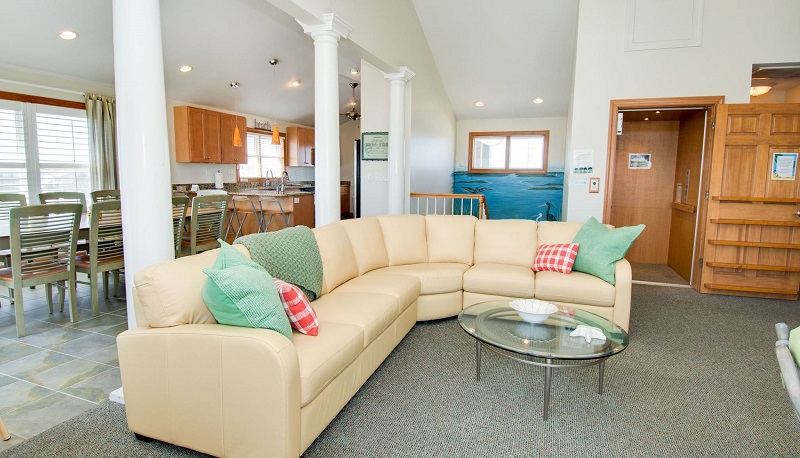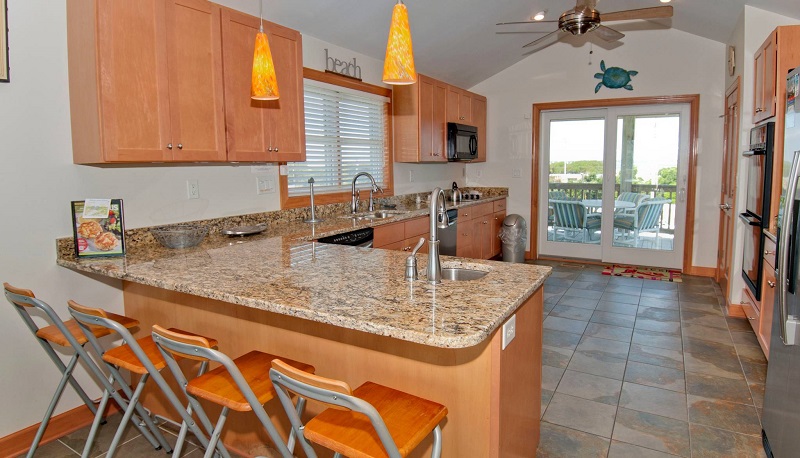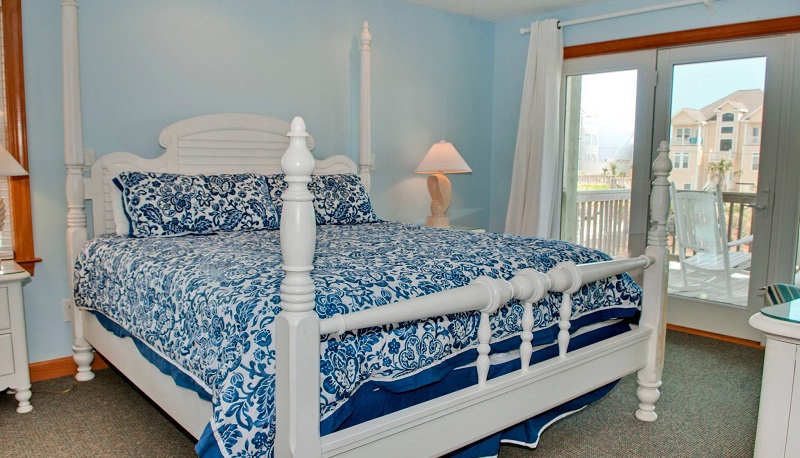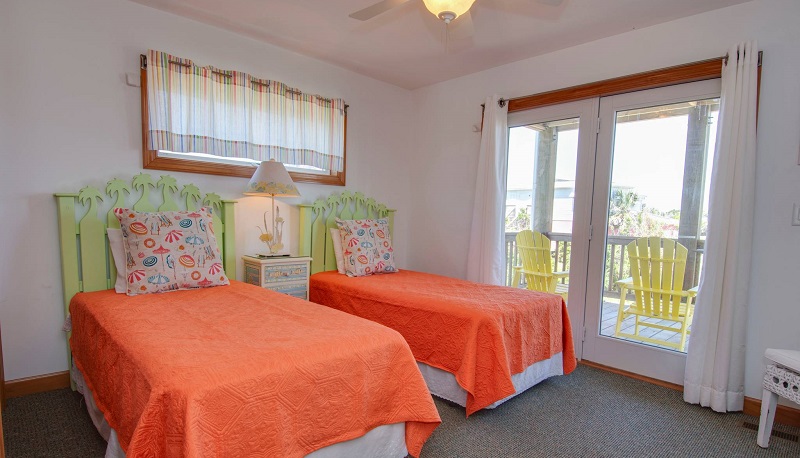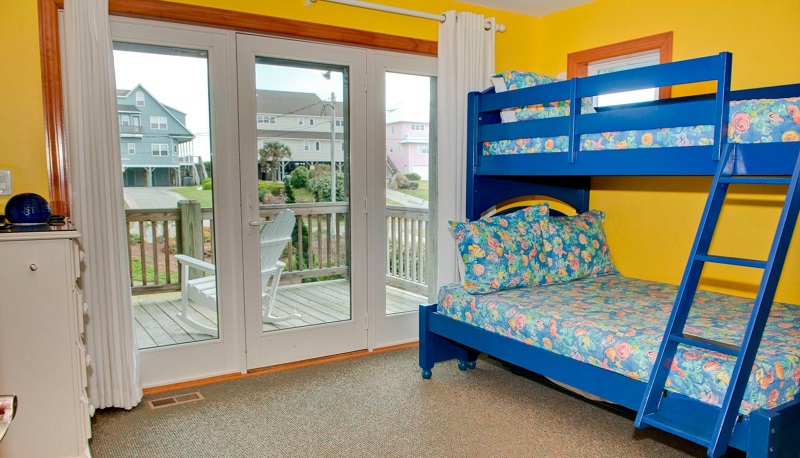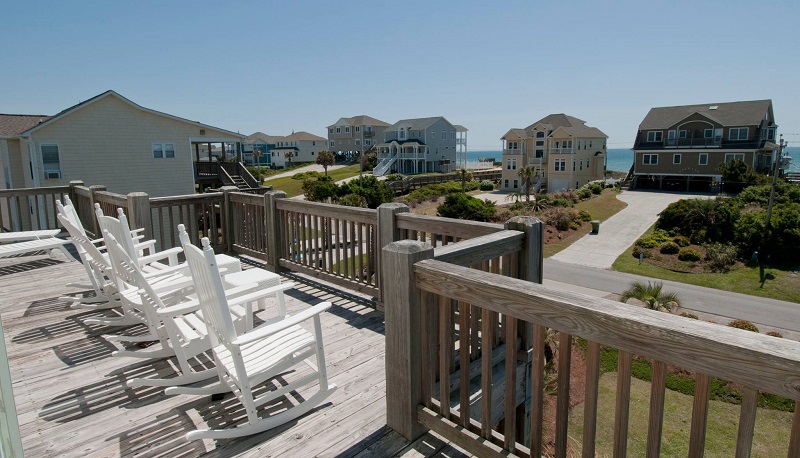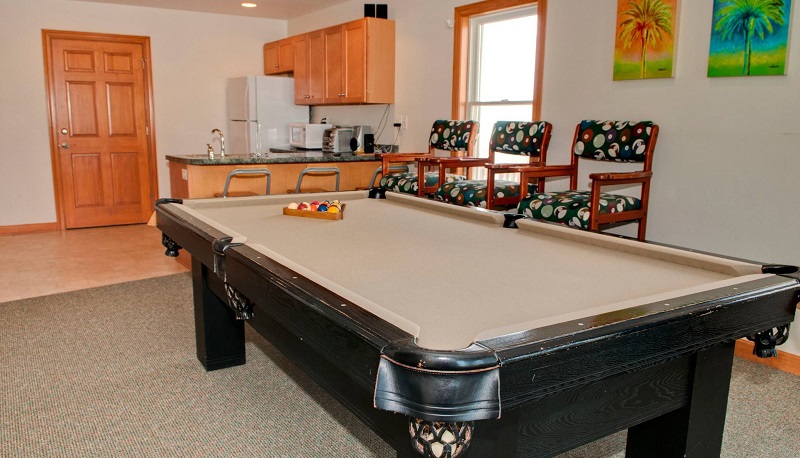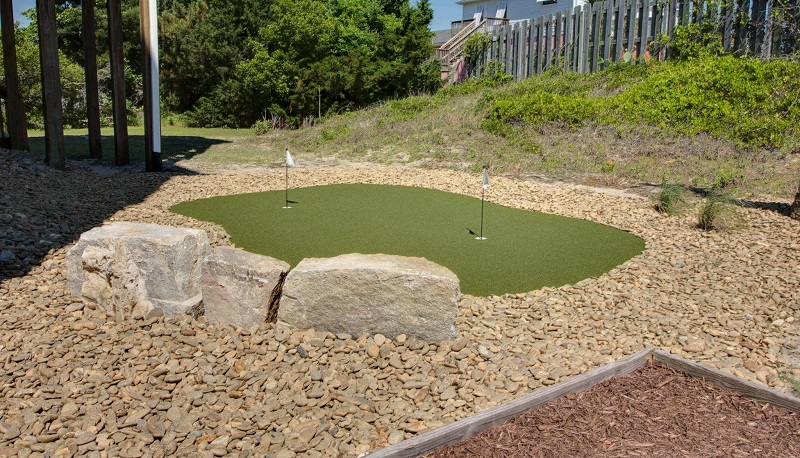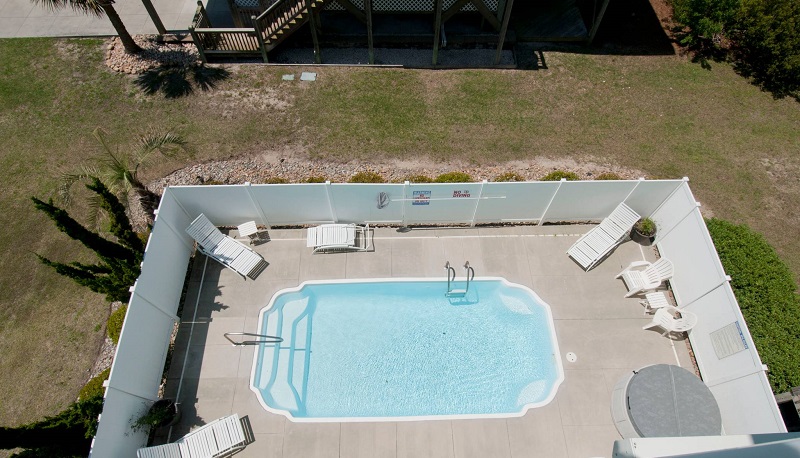 Save it for Later