Emerald Isle, North Carolina is the ideal destination for fun family beach vacations, and Spring Break is no different. Conveniently located along the beautiful Southern Outer Banks of North Carolina, Emerald Isle and its surrounding beach communities offer 85 miles of pristine coastline that are perfect for swimming, shelling, surfing, paddle boarding, fishing and much more.
If you are one of our regular visitors, then welcome back! But if you have never been to North Carolina's Crystal Coast, then you probably already know that you've been missing out. There are countless reasons why you should spend your family Spring Break with us!
Use these 5 tips to help plan your family Spring Break in Emerald Isle and make it a vacation that will be remembered for years to come.
1. Choose a vacation rental for more freedom and flexibility during your stay.
For a week-long vacation, a hotel room can feel crowded with other vacation-goers nearby, stale and confined with limited amenities and space.
Vacation rentals are the perfect alternative to a hotel stay. Spacious bedrooms and living areas make it easy to spend plenty of quality time together with the family, and privacy and exclusivity when you need it. Full-size gourmet kitchens and dining spaces are perfect for enjoying meals together and rentals with recreation and game rooms are great for keeping families entertained throughout the entire stay.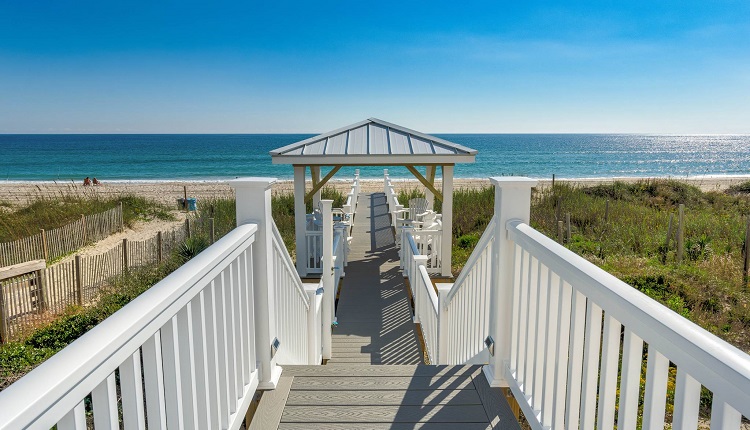 You have the flexibility of choosing the area or location you want to stay in. And plenty of other customizable options and amenities to ensure you find the perfect rental home that meets all your needs. If you prefer a home with a pool, oceanfront views, proximity to local attractions and entertainment, or a combination of the three, you'll be able to find what you want without any hassles.
2. Find the perfect vacation rental to accommodate families of any size.
Depending on the size of your group, picking the right accommodations is one of the most important components to a successful and memorable family vacation. With more than 700 vacation rental properties to choose from with Emerald Isle Realty, you can be sure you'll find the perfect home away from home for your group.

For smaller, more intimate groups, condos are a great option. Condo rentals offer all the comforts of home, with the added value of amenities such as pools, game rooms and more. Larger families and groups might benefit more from a house or duplex. At one of these options, you'll be able to enjoy each other's company in spacious and comfortable spaces, but with enough privacy that everyone feels right at home. One of the bonuses to renting one of our duplex vacation rentals is that you can rent both halves for even more space for larger parties and added convenience.
Another great option is our large family vacation rentals which feature 8+ bedrooms, making them an ideal choice for multiple families and family reunions. And for the largest of groups, check out our selection of Sand Castle properties that come with a wide range of amenities such as rec rooms, pools and hot tubs, media rooms, outside dining areas and much more.
3. Book with Emerald Isle Realty and save with discounts on hundreds of vacation rentals.
Since Spring Break is right around the corner, right now is the best time to start looking at what's available so you have the largest selection of vacation rentals to choose from. Whether your style gravitates towards a luxurious and exclusive condo or a private and cozy oceanfront cottage, finding a vacation rental with Emerald Isle Realty is easy. Start by using our vacation rental search to narrow your options down by type, number of rooms, amenities or location. Then browse available properties to find the perfect one to meet all your family's needs.
For a limited time, if you book by April 1st, 2021 and spend a week during our Spring season from March 27th to May 30th, 2021, you'll get a 10% discount off regular rental rates! At checkout, all you have to do is type Spring Savings Discount in the 'comments' box and we'll deduct your 10% discount. View our Spring Savings Discount properties and book today!

Sometimes all you need is a weekend or a few days off! So, make it a spring getaway and enjoy a shorter, but equally satisfying, version of your typical week-long vacation. And Emerald Isle Realty has the perfect properties to make your getaway one you'll remember for years to come. Choose from a great selection of nightly off-season rentals offered at greatly discounted rates. Emerald Isle Realty also offers last-minute deals on vacation rentals that can help you save 10 to 30% off the advertised rates!
Call (855) 891-1962 and ask one of our reservationists to find the perfect nightly or last-minute vacation rental and make Emerald Isle your go-to destination for a quick getaway!
4. Spring is the perfect time to enjoy an abundance of fun outdoor activities.
Just because it's the off season doesn't mean there isn't plenty to do during the late winter and spring months! Spring in Emerald Isle is a great time to get away and enjoy the beautiful views and gorgeous weather. Warmer temperatures will have already started making their way back to Emerald Isle, allowing families the perfect opportunity to enjoy the coast's abundant supply of outdoor activities.
The miles of pristine beaches that make up North Carolina's Crystal Coast offer the perfect setting for days spent sunbathing, shell combing or having a picnic. And the beautiful emerald green waters of the Atlantic create endless options for adventure and exploration.

A morning boat cruise to watch the dolphins as they play in their natural habitats is a fun option for both kids and adults. Make it a day trip with a boat cruise to Cape Lookout National Seashore. Spend the day swimming, shelling, clamming or crabbing along the coastline. Take in the beauty of the historic Cape Lookout Lighthouse and even catch a glimpse of the beautiful wild horses that roam the barrier islands.
Fishing is one of the most popular pastimes on the coast. Bogue Inlet Pier is a great spot to let the kids cast their lines for a chance to catch Wahoo, King Mackerel, Speckled Trout or Red Drum. There are also several fishing charters throughout the Crystal Coast that offer options for inshore or offshore deep sea fishing, perfect for anglers of all levels, as well as families and children.
With so much to see and do along the Crystal Coast, you're sure to find something for everyone.
5. Plan a visit to fun family attractions during Spring Break in Emerald Isle.
The comfortable spring weather is perfect for getting out and exploring the beach communities that make up North Carolina's Crystal Coast. From amusement parks and museums to movie theaters and mini golf courses, you'll find plenty of fun family attractions to enjoy with the kids during your family spring break vacation.
For the history buffs in your family, a visit to Fort Macon State Park on the eastern end of Bogue Banks in Atlantic Beach, is in order. This historic landmark features a reconstructed Civil War fort surrounded by water on three sides. Tour the fort and catch a Civil War reenactment or explore the miles of unspoiled shoreline, perfect for swimming, fishing and beachcombing.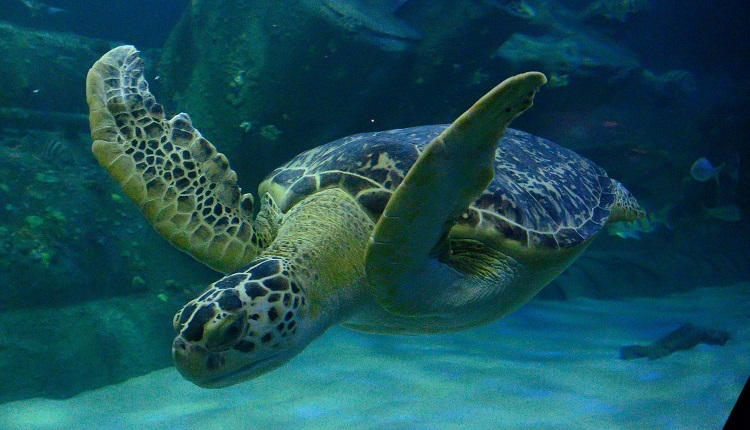 For even more educational family fun, head over to the North Carolina Aquarium at Pine Knoll Shores. From young children to teenagers, there is something for everyone to explore, learn and enjoy. From river otters, sting rays, sharks, sea turtles and more, the aquarium will take you on an aquatic journey from the mountains to the sea. Check with the aquarium before your visit to see what free daily programs are being offered during your visit.
Visit our blog to find tips on exploring the area and even more fun activities and ways to enjoy your family Spring Break vacation in Emerald Isle.
Book Your Family Spring Break to Emerald Isle Today
So, if you are still debating on that perfect beach destination for your family spring break vacation, look no further than Emerald Isle, North Carolina. Just don't wait too long to find the perfect vacation rental for your stay!
From week-long vacations to last-minute getaways, Emerald Isle Realty is your travel planning resource for fun-filled, memorable beach vacations on North Carolina's Crystal Coast.