Atlantic Beach is one of the most visited beach towns on North Carolina's Crystal Coast. Known for its miles of wide sandy beaches and nearly endless choices of oceanfront entertainment, this small beach town has been the go-to destination for family beach vacations for generations.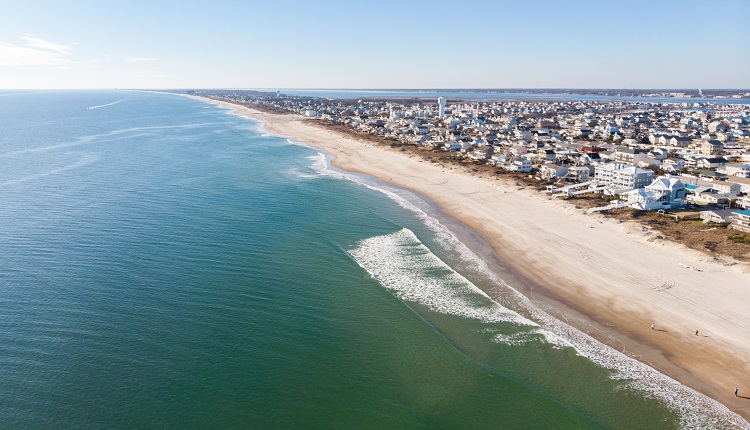 Its location on the eastern end of Bogue Banks makes getting to Atlantic Beach a breeze. The Atlantic Beach Causeway bridge stretches across the sound, connecting the barrier island with neighboring Morehead City on the mainland.
With miles of pristine beaches on both the ocean and sound side, this outdoor recreation paradise offers activities such as surfing, fishing, boating, kayaking and more. From lazy beach days to fun-filled adventures on the water to exciting nights out on the town, it's easy to see what keeps vacationers coming back year after year.
For long days filled with fun in the sun, there's no better place for memorable family beach vacations. Discover some of the best things to do in Atlantic Beach, NC during your next visit to North Carolina's Crystal Coast.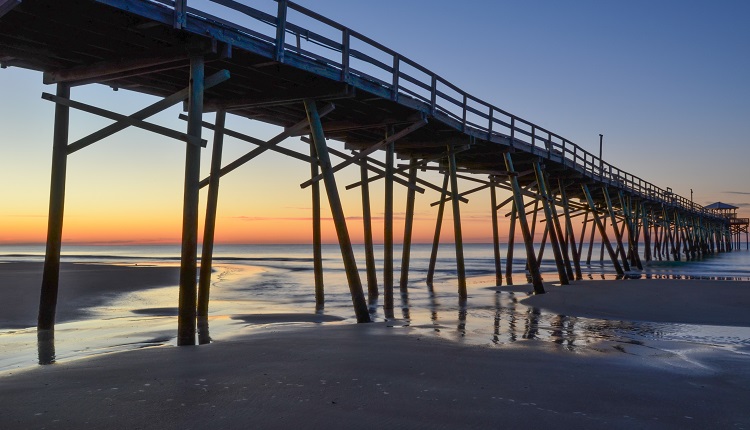 Best Things to Do in Atlantic Beach, NC
1. Hit the beach.
Situated on a barrier island that is bordered by the Atlantic Ocean and Bogue Sound, Atlantic Beach offers miles of pristine beaches for vacationers to enjoy a nearly endless list of activities both on and off the sand. The most popular public beach access point is at The Circle at Atlantic Beach, located just across the Atlantic Beach Causeway. Additional public beach access points can be found at Picnic Street Park and in Fort Macon State Park.
2. Stroll the boardwalk.
One of the highlights of The Circle at Atlantic Beach is the Atlantic Beach Boardwalk. Lining the short stretch of boardwalk are numerous beach shops and eateries, along with benches and picnic tables for vacationers to sit, relax and take in the beautiful views. Just off the sand are volleyball courts and a swing set for young children.
3. Visit North Carolina's most visited state park.
Take a step back in time and explore some of North Carolina's history with a visit to Fort Macon State Park. Surrounded by a beach that is accessible to the public, this 389-acre park is a perfectly restored Civil War-era fort, first constructed as a defense to thwart the region's infamous pirate attacks.
Here you can learn about life on the battlefield and how the Civil War took place by the coast. The park is open daily with tours led by knowledgeable park staff. Civil War reenactments are held frequently, offering a unique way for visitors to watch history come to life. The beaches that border the fort on both the ocean and sound side are perfect for leisurely strolls, taking in the incredible views, fishing and shelling.
4. Enjoy panoramic ocean views from the pier.
A recognizable trademark of Atlantic Beach and a favorite local spot is the Oceanana Fishing Pier. Not only does the pier provide some of the best panoramic ocean views, it's also one of the best fishing spots along the Crystal Coast. From spots, croakers, flounder and pompano during the summer months to black and red drum during the cooler spring and fall months, anglers have plenty of opportunities to reel in a great catch during any season.
Long strolls down the pier to take in the miles-long view is just as popular an activity on the pier as fishing.And the Pier House Restaurant makes it easy to spend a day at the pier, with tasty meals served up for breakfast, lunch and dinner.
5. Go on a sportfishing adventure.
You'll find plenty of fishing charters to choose from along the Crystal Coast, and Atlantic Beach is no exception. Hop aboard one of the finest fishing vessels along the east coast for a fun fishing excursion with Capt. Stacy Fishing Center.
From deep-sea fishing trips on a headboat to catch red snapper, black sea bass and amberjack to sport fishing on a charter boat for blue marlin, tuna, mahi-mahi and Spanish mackerel, Capt. Stacy Fishing Center offers a variety of guided fishing trips and charters that are sure to meet your needs.
Other fishing charter services in Atlantic Beach include Crystal Coast Adventures and Top Shelf Sport Fishing.
6. Explore the coastal waterways by boat.
Boating is a great way to get out on the water and explore the natural wonders of the coast. Explore the creeks and marshes along the coast to find your own favorite fishing spots. Take the family for a day of tubing or knee boarding along the sounds of Atlantic Beach. Spend a day exploring the Cape Lookout National Seashore and take photos of the wild Shackleford horses that roam the barrier islands.
There are several marinas located in Atlantic Beach including Sea Water Marina, Anchorage Marina and Fort Macon Marina. With ample parking and multiple boat ramps, you'll be boating through the waterways within minutes.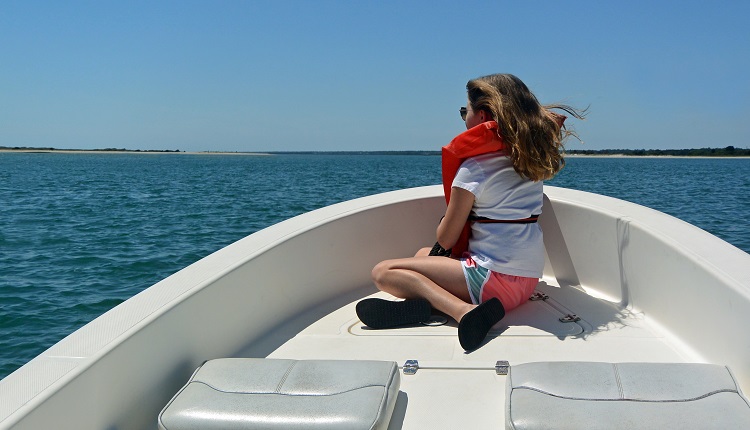 7. Take a tour to Cape Lookout on a jet ski.
AB Watersports is the premier water sports rental provider in Atlantic Beach, NC. Cruise the secluded waterways of the coast in a kayak. Or take the whole family for an afternoon of stand-up paddle boarding. AB Watersports offers kayak and paddle board rentals, perfect for a few hours or an all-day outing.
Explore the beautiful waters of the coast on a pontoon boat or jet ski. AB Watersports also offers guided jet ski tours to Cape Lookout National Seashore where vacationers can go swimming, fishing and shelling along the seashore, climb the Cape Lookout Lighthouse and capture amazing photos of the Crystal Coast's crown jewel.
8. Eat like a local.
One of the best parts of a beach vacation is the fresh seafood dinners that go along with it. Amos Mosquitos specializes in serving modern American seafood dishes with a Southern flair. Situated on the sound side of Atlantic Beach, the restaurant boasts picturesque views of Bogue Sound from its quaint bayou-style setting.
From crab cakes, grilled shrimp and sushi rolls to comfort foods like meatloaf and fried boneless pork chops, enjoy an array of tasty dishes cooked with the freshest, seasonal ingredients. And for a dessert you won't soon forget, try the tableside 'campfire' where you can enjoy make-your-own s'mores!
9. See what's on tap.
Crystal Coast Brewing Company is a family-owned craft brewery in Atlantic Beach, NC. Brewed in Eastern North Carolina and made with many local ingredients, Crystal Coast Brewing has been providing visitors to the Crystal Coast with great tasting craft beer since 2017.
The Atlantic Beach Taproom is located just blocks from the beach and offers 17 amazing craft beers on tap, as well as wine, cider on tap and sodas. The whole family can enjoy hours of fun in the game area playing shuffleboard, giant Jenga, video games, corn hole and more. The Atlantic Beach Taproom offers plenty of space both indoors and out, making it the perfect spot for patrons to hang out with friends and family.
10. Venture through the maritime forest.
Looking to get up close with nature on the Crystal Coast? The Hoop Pole Creek Nature Trail is a 1-mile round-trip hike through the maritime forest that leads to views of a salt marsh and the estuary where Hoop Pool Creek flows into Bogue Sound. Hoop Pole Creek Preserve is listed as a natural heritage area and is protected by the NC Coastal Federation.
The trail is a mix of boardwalk, paved trail and hard ground, making it the perfect hike for people with small children, as well as those with mobility issues. The area is a refuge for fish, wildlife and plants. Hikers have the opportunity to see a variety of songbirds, wading birds and birds of prey, in addition to deer, raccoons, turtles and more.
It's a great place to immerse yourself in the awesome natural landscapes that make up North Carolina's Crystal Coast. The Hoop Pole Creek Nature Trail can be accessed from the parking lot of the Food Lion in the Atlantic Station Shopping Center.
11. Boat, Walk, Beach…Repeat.
While this may not sound like your standard beach activity, it's actually one of the most popular and truly "Instagrammable" ecology tours offered by H2O Captain Eco-Tour Private Boat Excursions.
The BWB Repeat tour is the trifecta of excursions. Travel along the scenic waterways beside Shackleford Banks, where Captain Mark will take you on a guided land tour to see the wild Shackleford Banker horses, looking for shells on the beaches along the way, and then stopping for a dip in the calm sound waters to cool off as you make your way back to the boat. You'll then be taken through the north end of the Middle Marshes of Rachel Carson Estuarine Reserve, then up Taylor Creek along the historic Beaufort waterfront.
H2O Captain offers a variety of unique and memorable eco-tours that can be fully customized to include activities that your family will enjoy the most. During your next stay on the Crystal Coast, an excursion with Captain Mark is a must!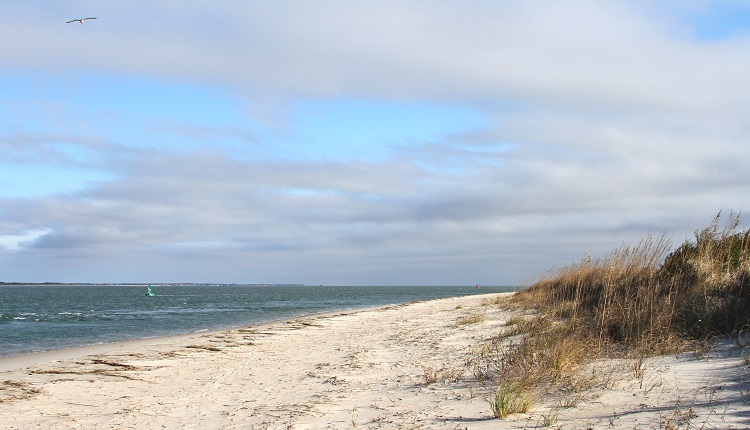 Kid-Friendly Things to Do in Atlantic Beach, NC
12. Grind the rails at the Skatepark.
The Atlantic Beach Town Park is a popular spot for fun family entertainment with a skatepark, mini-golf, splash pad, playground and basketball court. The Atlantic Beach Skatepark is one of the biggest in Eastern North Carolina and ideal for all skill levels. Let the kids skate the bowl or test out some of their new moves.
Spend some time at the playground, then cool off in the water fountain at the Splashpad. The whole family can enjoy the 18-hole miniature golf course featuring challenging obstacles, a waterfall and fountains.
13. Prepare for battle on an epic mission.
For those rainy days or when you just need a break from the sun, take the kids for a fun game of laser tag at Battle Works. For those 12 and older, Battle Works offers an intensive and realistic first-person experience set in a large indoor arena. Everyone in the family or group will enjoy taking on a mission filled with fast-paced action to see who the ultimate champion will be. Battle Works also offers nerf battles and axe throwing, so you're sure to find something for everyone!
14. Catch a flick on the big screen.
Another great spot to relax and cool off after a long day at the beach is at the Atlantic Station Cinema, located in the Atlantic Station Shopping Center. Take the family to catch a flick on the big screen. Grab some popcorn, sodas and then sit back, relax and enjoy the show!
And don't forget, the Hoop Pole Creek Nature Trail can be accessed from the parking lot in the shopping center, so head out for the movies a little early so you can spend some time checking out the trail.
15. Explore fun things to do nearby Atlantic Beach, NC.
One of the Crystal Coast's most popular family attractions is just a short drive away, the NC Aquarium at Pine Knoll Shores. Take the kids on an aquatic journey to learn more about marine animals and their habitats. See Blackbeard's infamous ship, the Queen Anne's Revenge. Touch a stingray. It's great fun for the whole family!
Further down Bogue Banks, another great stop is Lost Treasure Golf & Raceway in Salter Path, NC. From go-kart racing and mini-golf courses to kiddie rides and an arcade, you're sure to put a smile on everyone's faces with this fun adventure.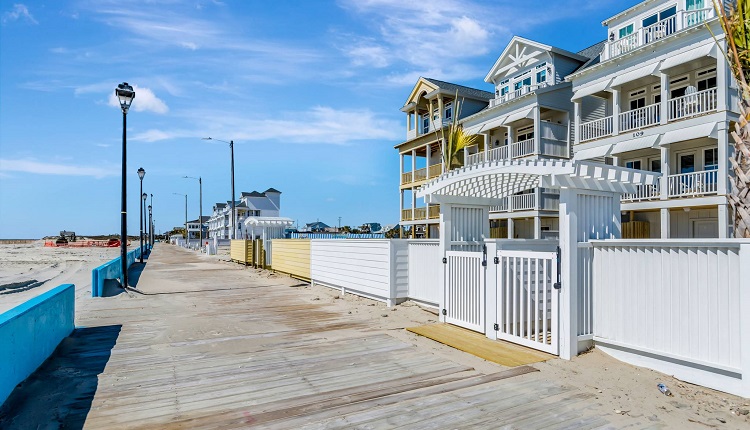 Where to Stay in Atlantic Beach, NC
Atlantic Beach, North Carolina is a popular beach resort destination for a reason. The entire Crystal Coast area is home to a wide selection of vacation rentals, many of which are on or near the ocean, with loads of amenities that make for the perfect retreat after long days filled with fun and adventure. From oceanfront vacation homes to luxury condos and more, these properties offer full kitchens, dining areas, multiple master suites, and even private pools and game rooms.
Plan your stay with Emerald Isle Realty for the best rates on a wide selection of vacation rentals. Not ready to return home? Find the perfect second home with a great selection of real estate and homes for sale in and around the Atlantic Beach area.
Filled with incredible history, pristine beaches, gorgeous views and the nearly endless list of things to do, Atlantic Beach, NC offers a touch of coastal charm that you will not find elsewhere. Start planning your family beach vacation on North Carolina's Crystal Coast today!
Click on the web story below to scroll through the pages.
Save it for Later