When you plan your family's getaway to Emerald Isle, North Carolina, pencil in time for days in the sun and plenty of swimming at the beach. However, it shouldn't stop there. In addition to the traditional island adventures and activities, there's a lot more to explore in the areas surrounding Emerald Isle. 
Just 14 miles down the road from Emerald Isle is Morehead City. This coastal community is the largest town located on North Carolina's beloved Crystal Coast and is filled with wondrous sights and outdoor activities perfect for any family getaway. Read on to discover some fun family things to do in Morehead City, NC. 
Stroll Along the Morehead Waterfront
Visiting a town along the coast comes with plenty of charming benefits, but there's nothing like a city that has a scenic waterfront accompanying the downtown area. The mainland and breathtaking waterfront are divided by a long boardwalk, the perfect location for morning or sunset strolls.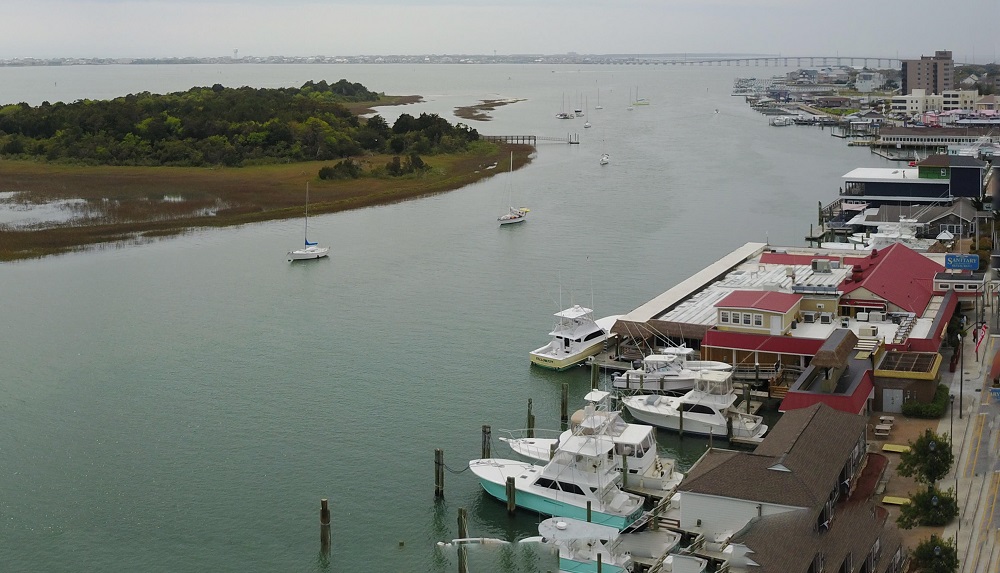 You and your family can enjoy spending a day exploring this shopping and dining hotspot. Plan to spend some time walking through the area taking in the newly renovated buildings and pop into a few local shops or stop for a light snack at one of the many restaurants along the way. As you walk through the site, you can admire the stunning views of Bogue Sound and Money Island Bay. Take a break from your walk and soak in the view. You can relax on benches and wooden swings overlooking the waterfront. In addition to a place to sit, there's also plenty of shaded gazebos and information kiosks that outline the history of the waterfront and highlight points of interest for visitors and locals alike.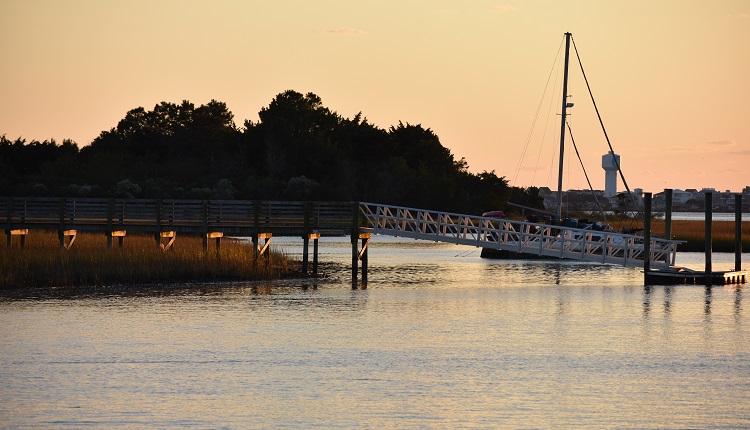 You can also extend your tour out on the water. Visitors can rent kayaks and canoes to embark off the downtown docks and enjoy a self-guided adventure on the coast. If you're a first-time visitor, be sure to stay on the lookout for the giant, vibrant statue of King Neptune! The king stands guard over the local marina located close to the hub of the downtown region.
Plan a Fishing Excursion
As soon as you arrive in downtown Morehead City, you'll notice a variety of fishing vessels gliding through the harbor channel. These boats provided visitors with a different experience, but most of these watercrafts are here to assist in catching the big one. 
While visiting, be sure to plan a fishing excursion. Fishing is a long-time favorite activity for locals and visitors alike. Enhance your experience with Energizer Sportfishing or Carolina Princess. Both charters are available for full or partial day trips, and spots tend to fill up, so plan ahead. 
Whether you're fishing off a waterfront pier or heading offshore, you and your family will catch many memories and maybe even dinner. Bring your catch back to your vacation rental and make a delicious home-cooked meal with the freshest fish you can get.
Explore Remote Islands
Take a break from city life and enjoy the serene vibes of the remote islands surrounding this coastal town. Just a few miles away from downtown Morehead City is Sugar Loaf Island. The natural, untapped environment of the island will transport you and your family to another world. Getting to this hidden treasure is an adventure in itself. It's nestled within Bogue Sound and the best way to get there is by launching a kayak or canoe from a nearby dock. Once there, you can enjoy walking through the nature trails, taking in the sound views from the boardwalk, and you might even catch a glimpse of some wildlife.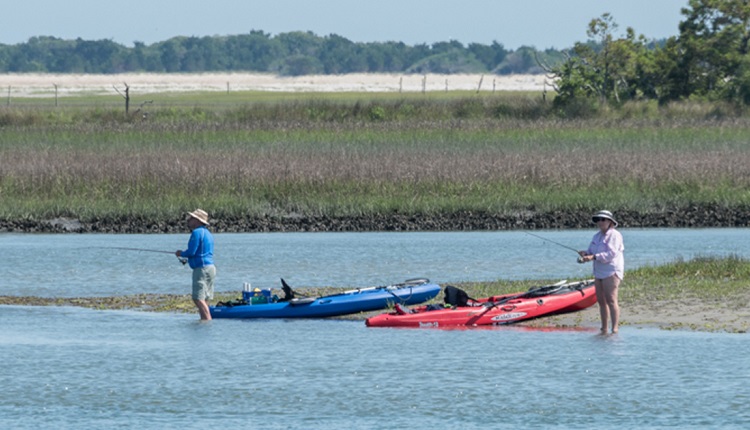 Another spot tucked away from the "bright light" is Radio Island. This coastal habitat is located in between Emerald Isle and Morehead City. It's an island filled with outdoor treasures perfect for any nature enthusiast. Radio Island also boasts a calm and refreshing beach with shallow waters; ideal for water sports, fishing and swimming.
Enjoy the Sights and Sounds of Nature
One more way for you and your family to enjoy the sights and sounds of nature is by taking a walk on the Calico Creek Boardwalk. It's just a tad more than a mile and is the perfect distance for visitors of all ages.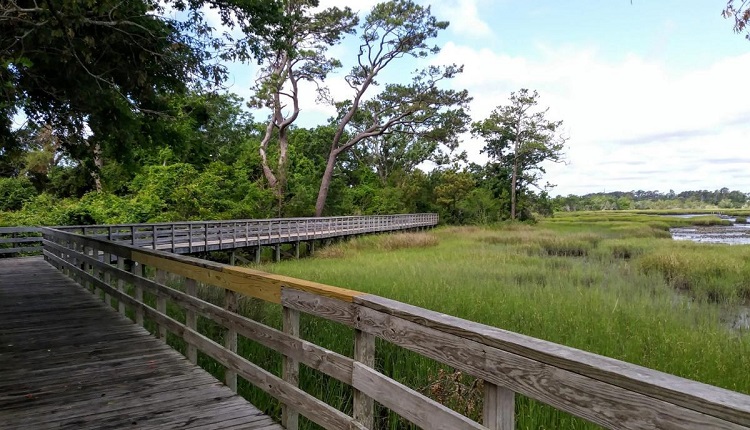 The trail provides you with scenic water views and the opportunity to get an up-close look at the various birds that call the Crystal Coast home. The best time to visit this path is in the late afternoon, since the boardwalk is known for catching our unforgettable sunsets. There's also a recreational center with restrooms and water fountains to quench your thirst.
Take Photos in Front of the Morehead City Art Murals
Morehead City is well known for its historic and artful culture. Visitors can explore both of these worlds with a self-guided stroll along the Fish Walk as well as the Promise Land Heritage Trail. Be sure to bring a camera; there's plenty of eye-catching pieces that you will want to capture and remember.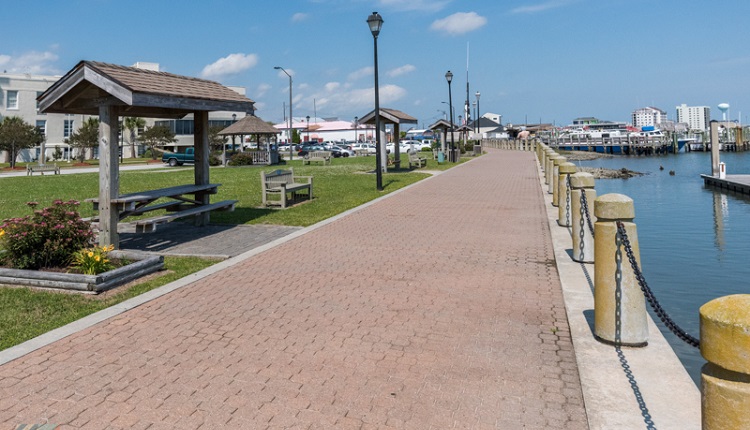 Fish Walk is a new attraction and is sure to be a memorable experience for the whole family. This public art trail begins at Morehead City's waterfront and takes you on a public art trail throughout the area with touchable fish statues along the way. You'll enjoy looking back at your family posing in front of your favorite fish sculpture.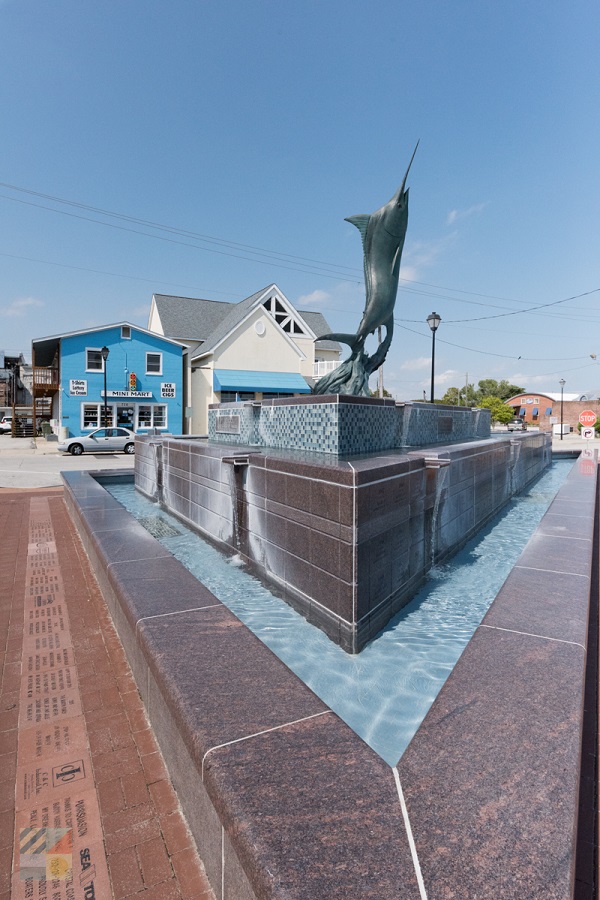 The Promise Land Heritage Trail takes you on a journey through the history of the downtown waterfront area and the original "Promise Land" neighborhood. You and your family will trek by historic homes, antique shops, boutiques, and art galleries. Be sure to share your experience on social media to give your friends and family a glimpse of your time in Morehead City. 
Have a Picnic in the Park
While spending the day in Morehead City, plan a family picnic in the park. Jaycee Park is conveniently located in the downtown area. This scenic location rests along the edge of the Harbor Channel and provides you with beautiful views of both the water and downtown area. Be sure to check the calendar for events! This park is also the location for the popular summer concert series, several community events, including art shows, festivals, and other town-wide celebrations.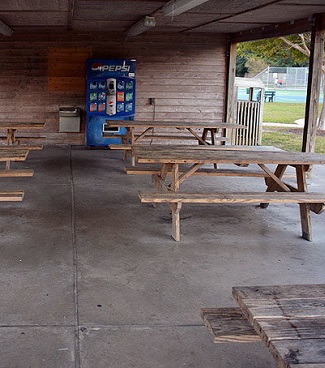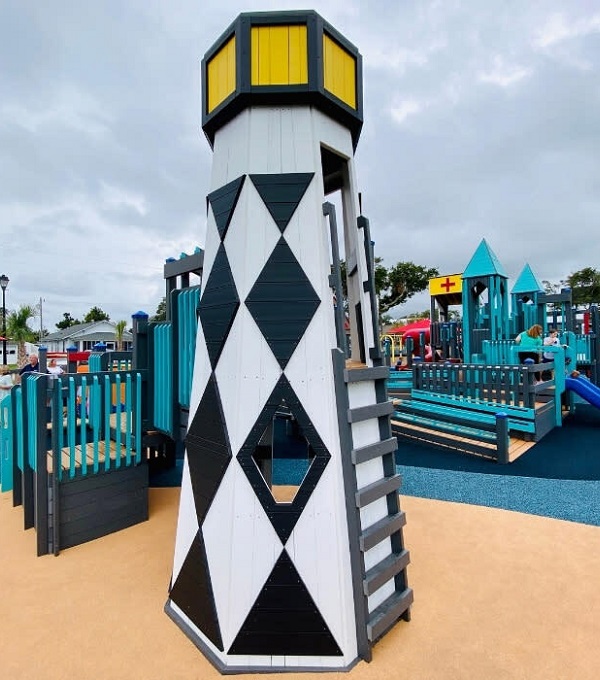 Shevans Park is another excellent location to sit down and enjoy a picnic. This new addition provides visitors with an ample amount of picnic tables, gazebos, and a pavilion. After a delicious lunch, you and your kids can enjoy playing on the brand-new playground. There are also restrooms and plenty of spaces for parking.
Attend a Family Festival
There's nothing like creating memories with your loved ones while immersing yourself in the coastal culture of Morehead City. There are dozens of free events perfect for every member of the family. 
The North Carolina Seafood Festival is a free event that has celebrated more than 25 years of being a family favorite. It's a famous festival that provides visitors and locals with entertainment, activities and the best seafood you'll ever taste. The gathering takes place every year in October and welcomes guests of all ages.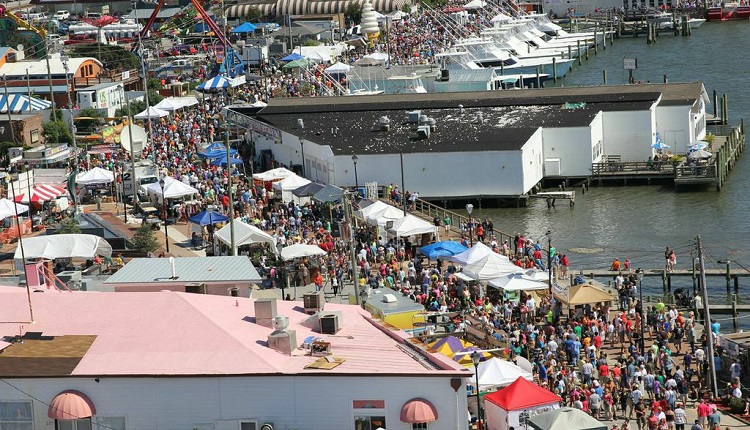 Morehead City is also home to the annual Big Rock Blue Marlin Tournament. This fishing extravaganza takes place in June and is one of the largest sportfishing tournaments in the U.S.,  and is also one of the top billfish competitions in the world. This exciting nine-day event includes fun-filled activities and daily public weigh-ins at Big Rock Landing.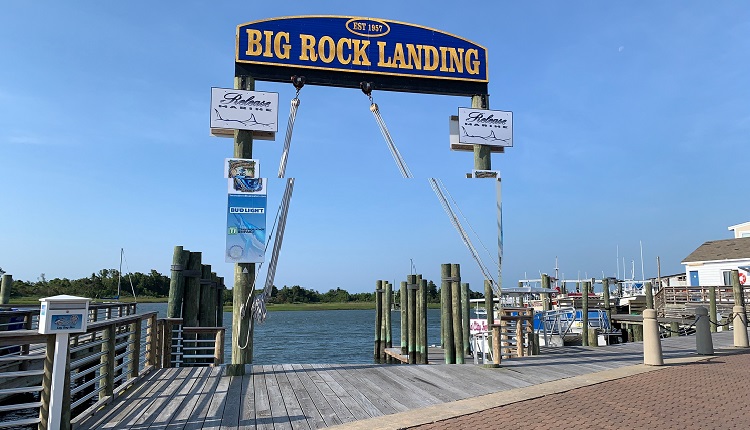 Here's one for your sweet tooth. If you plan your trip during February, you can attend the annual Carolina Chocolate Festival. This charitable event allows you to enjoy a variety of chocolate-themed events over the weekend. The main Chocolate Festival event features vendors from across North Carolina, Tennessee and Virginia who entice you with an assortment of all-things chocolate. From cakes to fudge, truffles, and even chocolate wine, chocolate lovers can indulge in a variety of delectable treats!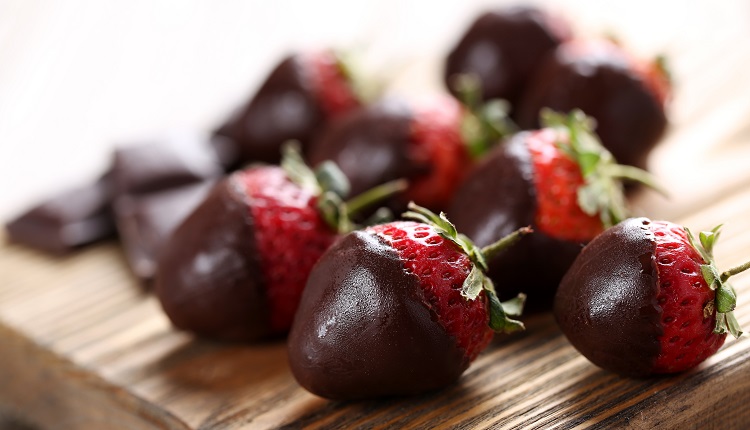 Cool Down with a Frosty Beverage
Beach suds aren't the only refreshing fizz you can find while staying in Emerald Isle. Cool down on a warm day between traveling and stop by Crystal Coast Brewing Company. This family-owned brewhouse is located in Atlantic Beach, North Carolina, and all their beers are made with local ingredients. Their Atlantic Beach Taproom is open year-round and provides you with 17 unique beverages to help catch those desired coastal vibes. 
Crystal Coast Brewing is a family-friendly location, and they also offer sodas, water, and even wine. The whole family will enjoy the lively game area! Get some friendly competition going while playing shuffleboard, giant Jenga, classic video games, corn hole and more. The Atlantic Beach Taproom offers plenty of space both indoors and out, making it the perfect spot for patrons to hang out with friends and family.
Go Shipwreck Diving
Have you ever gotten an up-close look at a shipwreck? It's possible in Morehead City. The Crystal Coast is known for being one of the top scuba diving destinations in North America. The refreshing waters are clear, and there is an abundance of vibrant marine life that will surely capture your eye.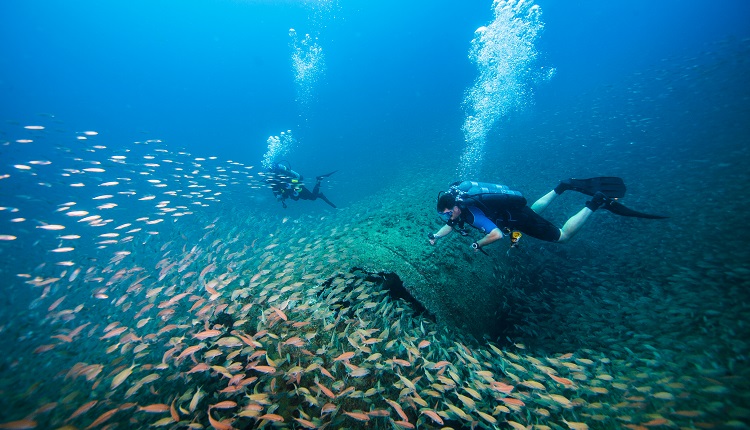 Descend to the ocean's depths and discover the underwater world and experience some of the best shipwreck diving while visiting Emerald Isle. Be sure to dive by the wreck of a German WWII submarine U-352. Divers of all levels can dive off our shores. Head to the locally owned business  Olympus Dive Center for gear, repair and diving charters. 
Take a Step Back in Time
Back on land, more adventures await for the whole family. Morehead City provides you with a chance to go back in time. Be sure to visit the History Museum of Carteret County. This unique landmark contains artifacts that date back to the early 1800s. Bursting with informative exhibits, this museum also has many special events, educational programs, and a collection of artifacts that reflect the Crystal Coast's culture and heritage.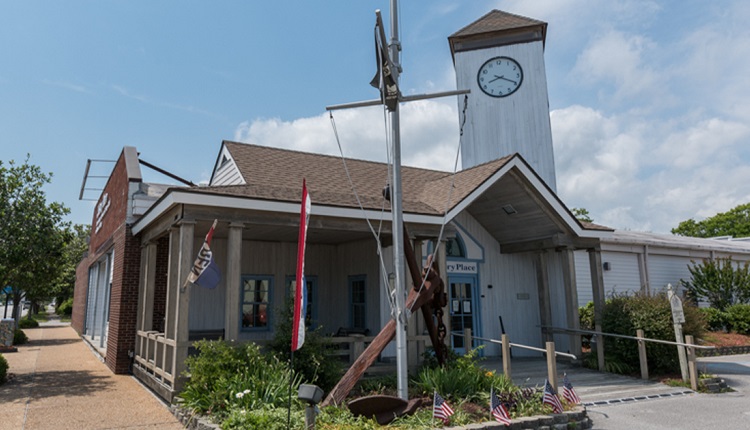 Here you can find carved decoys from the Core Sound Decoy Carvers Guild, an array of family quilts, and much more. After you've toured the 12,000 square foot institution, stop by the Tea Room and Infusion Café for a lovely refreshment.
Explore Hidden Treasures on an Ecotour
Morehead City sits along miles of beautiful waterways and shorelines. Get a closer look at the hidden locations with an ecotour! Crystal Coast Ecotours offers full or half-day personalized boat tours of secluded barrier islands, wild seagrass meadows, backwater sounds, marshes and more. The tours are guided by Captain Jess, a marine biologist and avid recreational fisherman who has boated the waters of Carteret County for more than 20 years.
Morehead City Ferry Service boasts various tour opportunities as well. The Sand Dollar Island tour allows visitors to wade through fantastic tidal pools in search of natural treasure. You and your family can also watch the sun kiss the horizon on a sunset dolphin watch tour. This excursion offers you a chance to relax, listen to a fully narrated tour of the barrier islands and the Historic Waterfront. Have your cameras ready too. You'll spot dolphins playing in the waves and horses grazing on the Rachel Carson Reserve.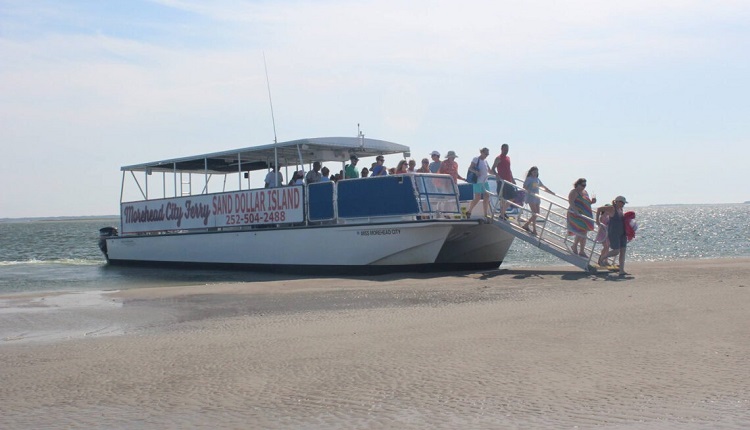 Hit the Links
Morehead City, NC, is also a favorite for anyone looking to get in a few swings while visiting the island. Brandywine Bay Golf Club is a golfing paradise and provides a delightful mix of water and sand hazards pairing perfectly with the pine trees. The course is the epitome of North Carolina golf with beautifully sculpted greens accompanied with the undeniable southern hospitality that will have golfers coming back for more. There's a nearly 7,000-yard course starting from the championship golf tees and three other tees to accommodate varying skill levels. What sets the course apart from other locations is its player development program that offers golf clinics, practice areas, and lessons from an in-house golf pro.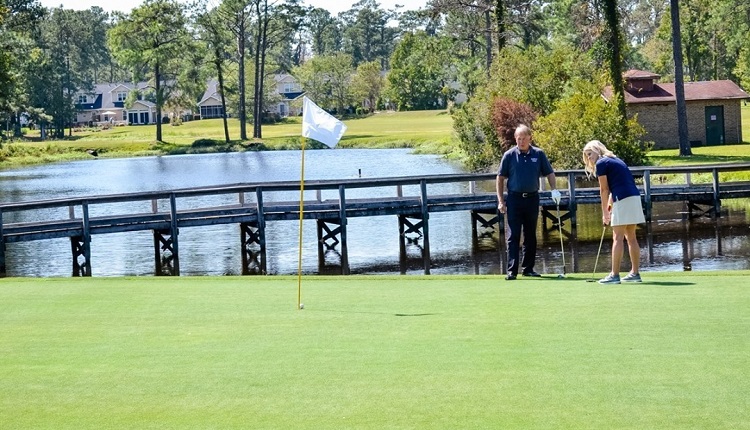 There's also a pro shop on-site, a practice range, putting green and a bar & grill. Brandywine Bay Golf Course is also available to host golf tournaments and golf outings.
Discover Coastal Flavors
Experiencing the local cuisine is one of the highlights of any family beach vacation, so we've compiled a list of restaurants in the Morehead City area that provide you with plenty of delicious experiences. For traditional seafood favorites and some specialties, plan a dinner at Floyds 1921. Reach out ahead of time; their chef can create custom menus featuring your treasured family recipes or any dishes you can imagine. Be sure to check out their cocktail menu for a unique flavor. 
If you and your family want to enjoy dining on the scenic waterfront, check out Full Circle Café. It's a cozy spot that boasts delicious and eclectic cuisine, served in a casual atmosphere. From Asian-influenced ramen noodle bowls, American-style burgers to fresh-catch seafood and wood-fired brick oven pizzas, you're sure to find something for everyone in the family. The café also features an ever-changing wine list and craft beer selection that is second to none.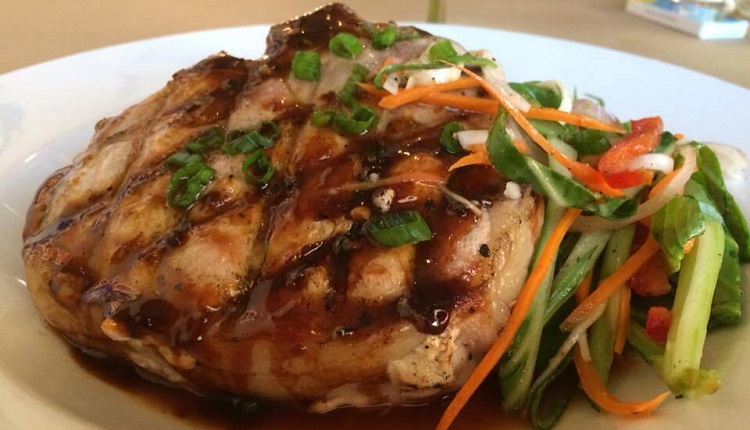 Dank Burrito offers something a little different than most eateries on the Crystal Coast. Spice up your afternoon or evening at this unique Mexican-American restaurant. Not only can you visit their primary location, but you can also catch them traveling around in their food truck! They specialize in delicious tacos and hearty burritos, and your family is sure to find something to fill their bellies.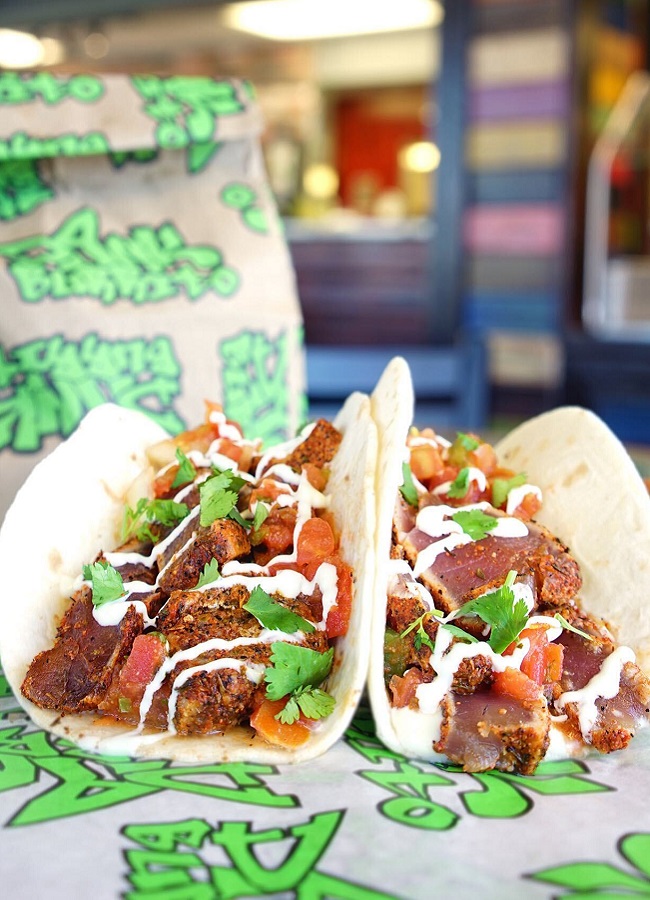 If you and the family are looking for some smokey and tangy dishes, check out Fat Fellas BBQ and Grille. This savory spot is just outside Morehead City in Newport, NC. Their pitmasters specialize in traditional char-grilled dishes served up with their secret sauces. Fat Fellas also has daily "down home" specials like their famous Conch Chowder and Southern Fried Chicken, plus various daily vegetables. Your family will never leave Fat Fellas hungry, and they also start serving breakfast before sunrise. 
Book Your Stay Now
As you start creating your beach getaway, be sure to check out Emerald Isle Realty's selection of beautiful coastal properties. We offer more than 700 vacation rentals ranging from cozy beach condos to charming cottages. Start planning your family's Crystal Coast trip today and make sure you visit Morehead City, NC!
Save it for Later