Sometimes all you need after months of day-to-day life is a change of scenery and some time to relax. North Carolina's Crystal Coast is a perfect destination for any wanderer ready to embark on a trip that will satisfy their desire to get away and recharge. This week's featured property, Sail Away, is a spacious 7-bedroom beach cottage providing a luxurious setting for any large family or group of friends. Just scrolling through these photos is enough to convince you to start planning now.
Windward to the Coast
Once you've unpacked your luggage and all your guests have arrived to the house, you can explore every bit of Sail Away. This vacation property is every traveler's dream. It's cozy enough to feel like home but has the amenities to elevate your vacation experience. Transporting and organizing all your belongings inside will be a breeze while you're staying here. Sail Away's elevator lets you go between floors easily and quickly.
Traveling with your favorite people is even more memorable when you all can spend time experiencing special moments with each other. Sail Away's spacious living area is an inviting room with plenty of comfortable seating options. Coastal décor on the walls and shelves lets you know this is a place for peace and serenity. With wood flooring throughout and an abundance of windows boasting boundless ocean views, you and your guests will feel like you're on a private excursion across the Atlantic Ocean. A large Smart TV is mounted above the beautiful fireplace, but we doubt you will watch anything when you and your favorite people are catching up.
Vacations are a prime opportunity for you to live out new experiences. Indian Beach, North Carolina is a coastal town that embraces its location. After spending some time at a few restaurants trying some of the freshest seafood you can eat, you might be inspired to try cooking a memorable Carolina coastal meal yourself. Sail Away's kitchen is every aspiring chef's dream. Pick some fresh ingredients and cook up a dish everyone will talk about for years. With double ovens, you'll be able to make enough food for everyone to enjoy. Serve your guests at the two large dining tables with enough seating for twelve, or at the kitchen bar where an additional six seats rest. Double dishwashers take the stress away from cleaning up and allow more time for relaxation.
Sail Away provides each guest with high-speed internet, and there's even a laundry room to keep anything you need clean and fresh. After a day spent at the beach or hiking through Croatan National Forest, this vacation home will be more than a place to get sleep, it will truly be your home away from home.
Cast Off to Sleep
With seven bedrooms and eight and a half baths, Sail Away is an oceanfront cottage designed for every member on your trip to feel like they have discovered their slice of paradise. Every bedroom in this home is uniquely decorated with vibrant art and provides you with storage for all your belongings.
Each bedroom boasts a private bathroom and deck access so you and your guests will be able to admire the moonlit ocean before bed or take your coffee with a sunrise view every morning. Sail Away is a beach house that will make your vacation dreams come true. While the primary suite stands out with an ocean-view jacuzzi, five rooms also offer a comfortable king-size bed. One of the remaining rooms comes with a queen bed and the final room has a set of bunk beds with full and twin-size options as well as a twin-size bed. You will be able to rest easy knowing everyone in the house is just as comfortable as you.
Adventure is Underway
Sail Away is located in Indian Beach and sits atop the dunes of the golden shoreline. Being this close to the beach will fill you with the desire to jump through the rolling waves as soon as possible. Sail Away provides you with a private boardwalk leading straight to paradise. Spend your morning searching for seashells and swimming through the gentle waves in the afternoon. After you've been in the ocean until your heart's content and you're glowing from time spent in the sun, head back to your rental and relax in the still waters of your private pool. There are plenty of pool chairs for each of your guests to sit and enjoy their time on the pool deck and if you feel like making the remainder of the day extra special, you can prepare a dinner on the gas grill.
If you'd like to give someone else the opportunity to try their hand at cooking dinner, just head over and relax your muscles in the outdoor hot tub. Sail Away's backyard is your oasis of comfort, so spend your time there as you please.
Sail Away has more to offer than outdoor indulgences. There's also a ground-level game room and private home theater. With a kitchen space and refrigerator, it's the ideal spot for a leisurely game of pool or a poker night for the card sharks. With high-speed internet access throughout the house, guests can connect their devices and stream music or movies on the Smart TV.
The Crystal Coast is more than a beach destination. An island is a place for all outdoor enthusiasts. Plan a visit to Fort Macon State park. It's more than a historical attraction. Here you will find the Elliot Coues Nature Trail. Three paths provide you and your guests with unique experiences. From trekking through the woods and making your way to the beach, you will be treated to some of the most picturesque views the island can offer.
Indian Beach is also close to plenty of seaside communities, so be sure to venture out and see what makes each one special. Each coastal village is filled with plenty of local seafood to be had. Whatever your dream vacation on the coast looks like, it's here along the Crystal Coast waiting to be discovered.
Book Now
Sail Away is a vacation property for any group seeking to collect memories they will cherish for a lifetime. A cottage complete with multiple bedrooms and a backyard oasis, it will surely become the location for many future gatherings. Check the calendar and schedule your memorable seaside getaway with Emerald Isle Realty.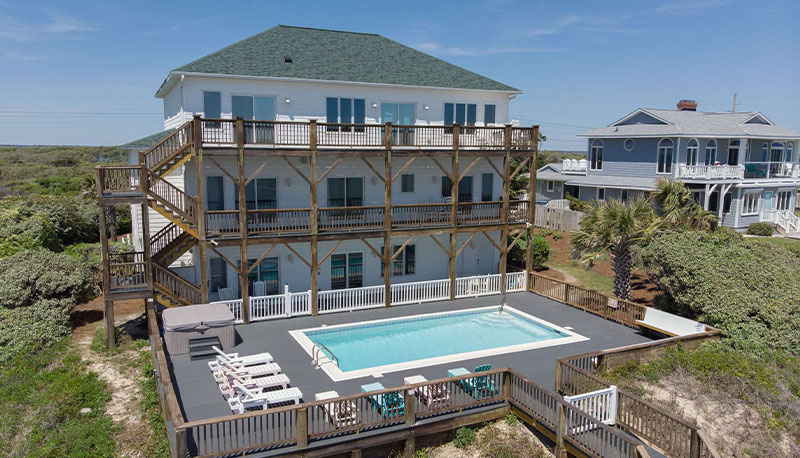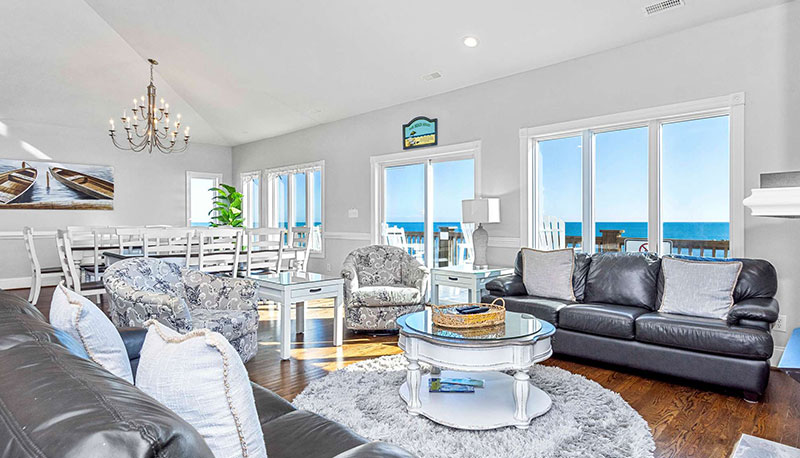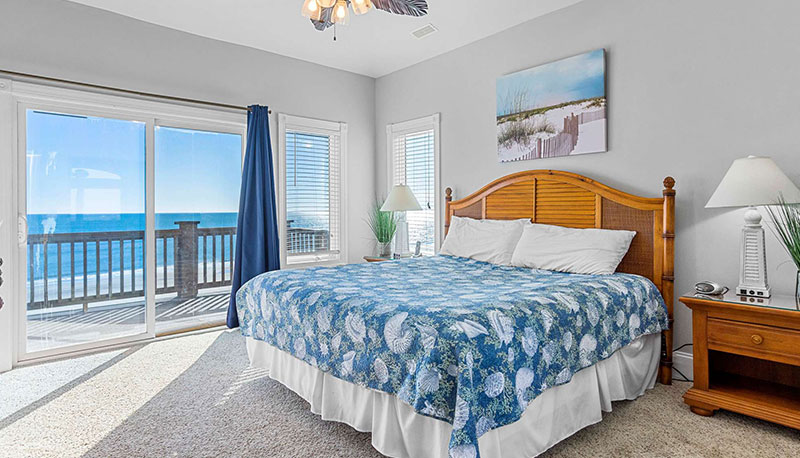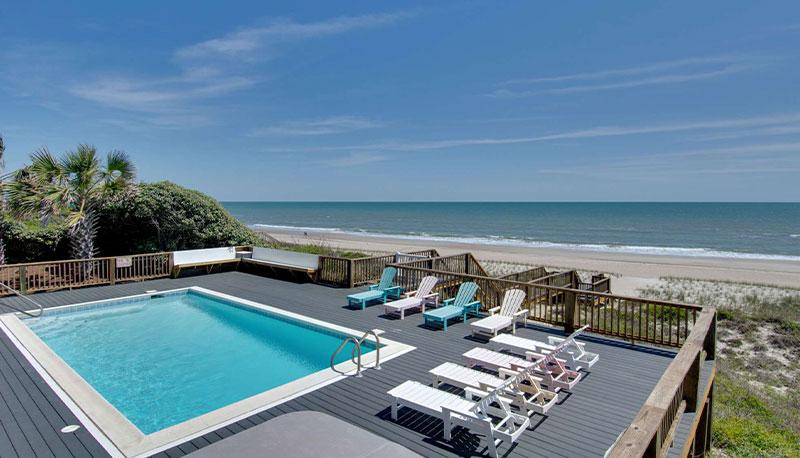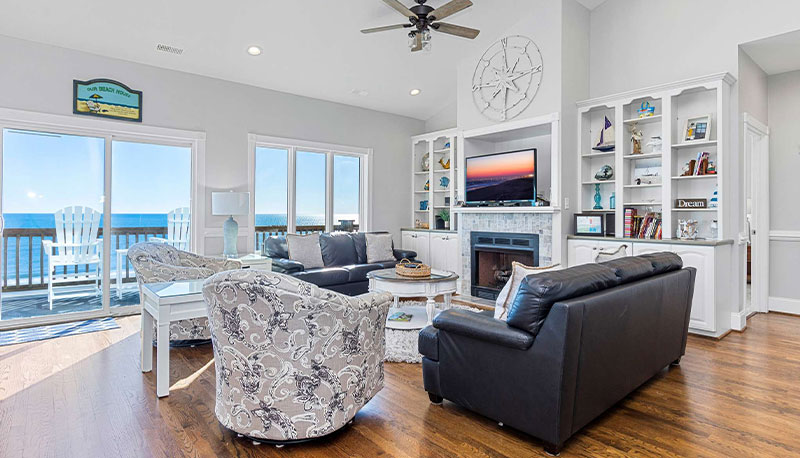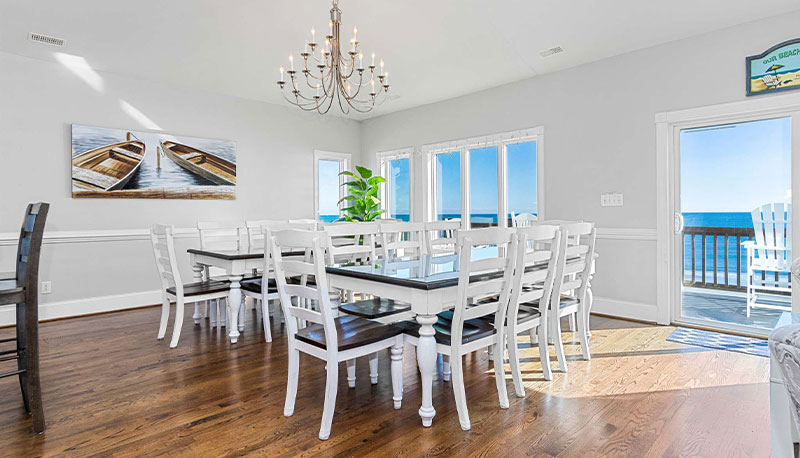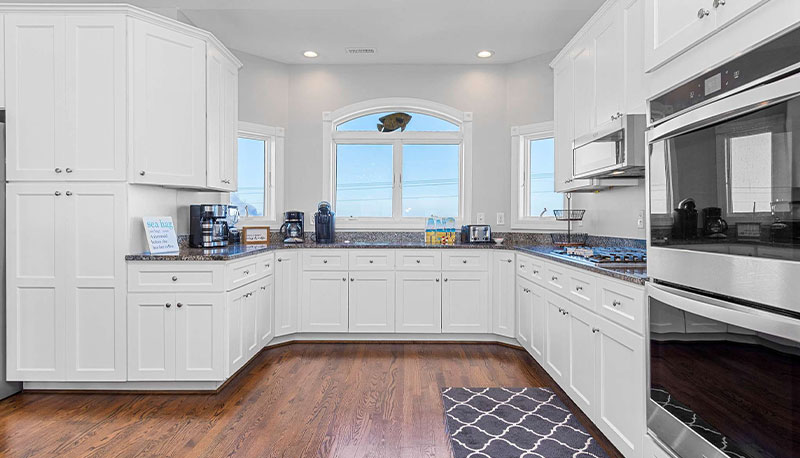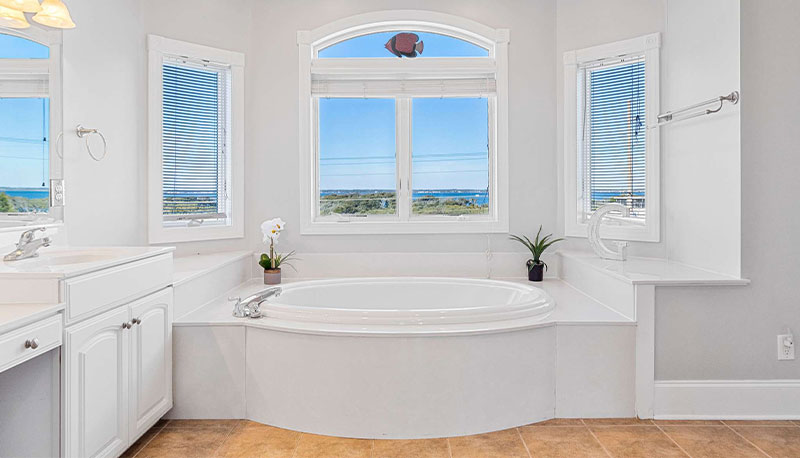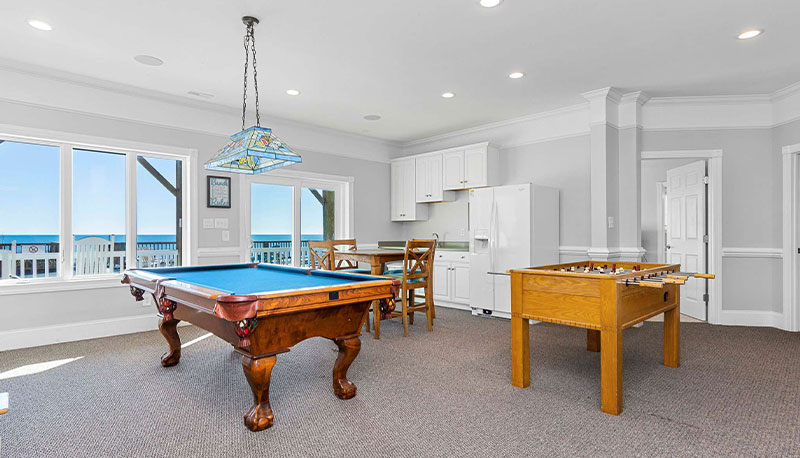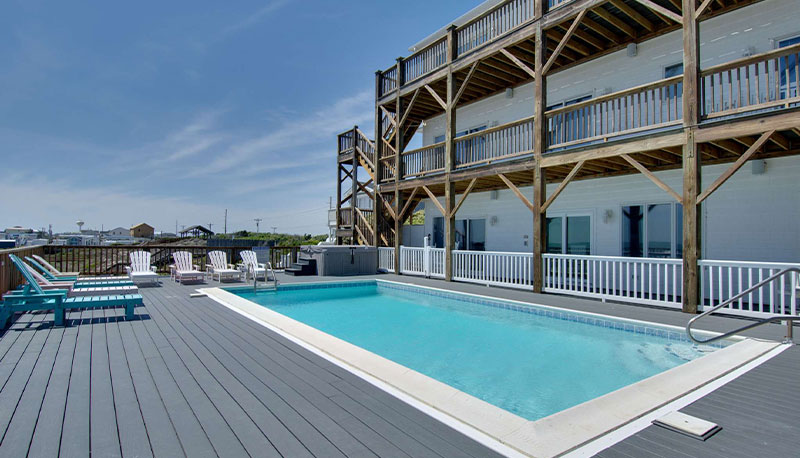 Save it for Later