Emerald Isle is a slice of paradise ready to offer you various experiences. While known for its miles of endless shoreline, this coastal town is more than a summer destination. After the summer sun has set and autumn's dusk is cooling, even more, some attractions throughout Emerald Isle might catch your interest. This winter, we've jotted down some of our favorite things to do when it's cold outside. Get your pencil and notepad ready. Here's your Emerald Isle Bucket List: Things to Do When it's Cold Outside.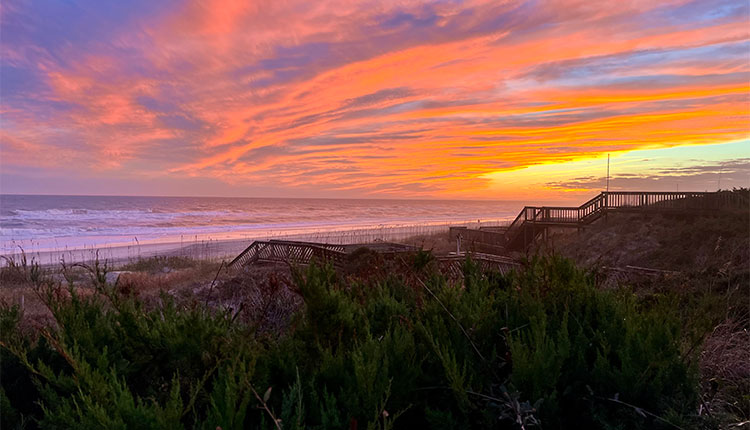 1. Check out a winter festival
The spirit of the season can be felt throughout the Crystal Coast, and events are going on throughout winter. Where there are small towns, there are small-town festivities.
Go ahead and add winter festivals to your bucket list. Over on Harker's Island, The Core Sound Waterfowl Museum & Heritage Center is hosting the second annual Gallery of Trees this year. This unique and festive attraction allows local families and organizations to share their coastal stories through beautiful handmade decorations on crab pot trees on display throughout the museum. The Gallery of Trees will be displayed from November 18, 2022, through the first week of January 2023.
If you're searching for an adrenaline rush and something a bit chilly, participate in 2023's Penguin Plunge! Every January 1st in Atlantic Beach, NC, hundreds of participants start their New Year by making a mad dash into the cold Atlantic Ocean! It's a memorable experience for all participants and raises money for local charities.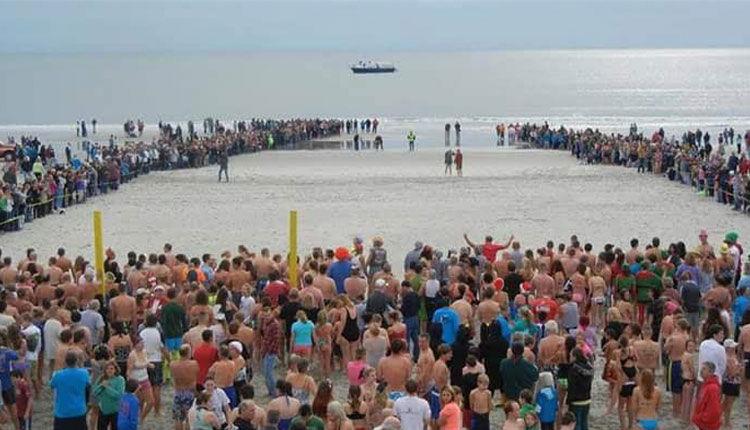 2. Try a new restaurant
The off-season on the Crystal Coast means smaller crowds and quieter times. When there are fewer people hopping here and there, you won't have to wait as long at the trendiest restaurants around Emerald Isle.
Shepard Barbecue is the hottest restaurant, or should we say BBQ joint, in North Carolina right now. With smoky entrees rivaling Texas, it even caught the attention of Food Network star Guy Fieri and his show Diners, Drive-ins and Dives. You can expect brisket, chicken, sausage and much more! They're open Wednesday through Saturday, so be sure to give them a try this, Winter.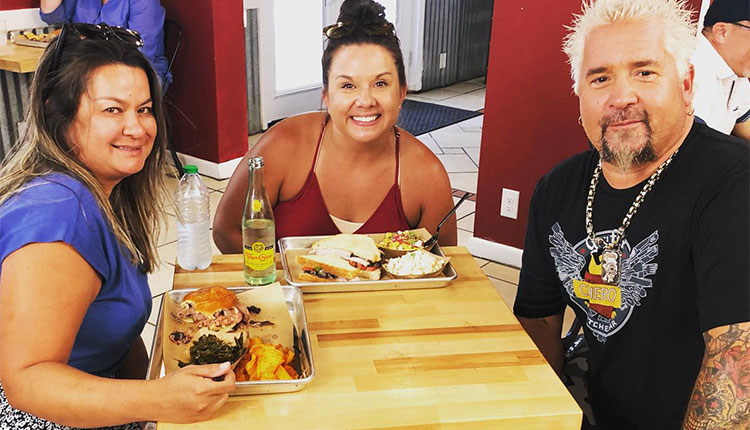 If you're looking to go back in time, be sure to visit Yana's Restaurant. You will feel like you traveled back to the 1950s at this classic diner. While it's a hot spot for comfort food like chicken salad, diced ham and cheeseburgers, Yana's also serves breakfast morning, noon and night.
3. Go shopping for gifts or souvenirs
Emerald Isle and the surrounding communities are a treasure trove of shops and boutiques with unique items. If you're searching for a token to remind you of your trip to the coast, be sure to check out Wind Tide. This shop offers original apparel inspired by the communities of the Crystal Coast.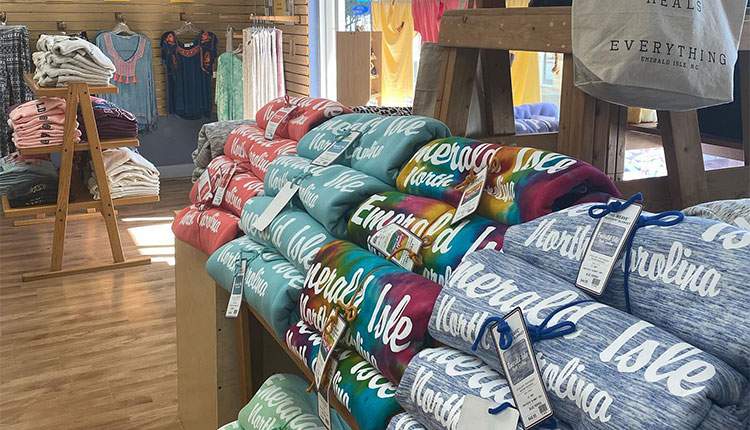 Searching for a quick read, sweets and a freshly brewed cup of coffee? Take a drive to Swansboro and stop by Bake, Bottle & Brew. This spot goes beyond your traditional souvenir shop and provides an assortment of books, gifts, sweets and drinks. Warm up with a cup of espresso or try a local brew. It's known as a gathering place among the community.
There are many other shops around the area, so venture out and visit a few to find something special to take home.
4. Go hiking on area trails
Winter's cooler climate might inspire you to spend even more time outdoors. Bundle up and enjoy the crisp air as you enjoy some of Emerald Isle's nature trails, which are perfect for experienced and beginning hikers. 
Emerald Isle Woods Park is a 41-acre park boasting a nearly two-mile walking trail and access to the peaceful Bogue Sound. This intermediate trail is an ideal destination for family members of all ages.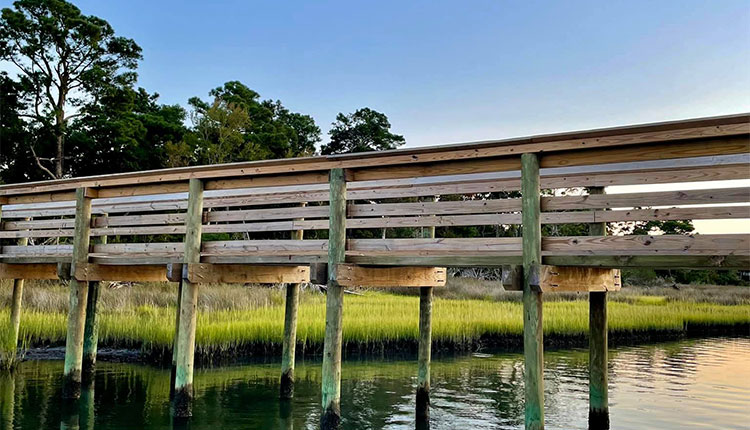 If you're searching for a path that provides you with a way to experience a wooded and beachy setting, plan a trip to Elliot Coues Nature Trail in Atlantic Beach. The 3-mile loop guides you through the maritime forest and dunes of North Carolina's historic Fort Macon.
5. Read a book in front of the fireplace
If staying cozy and getting the most out of your vacation rental is your idea of a day well spent, curl up and read one of your favorites in front of the fireplace.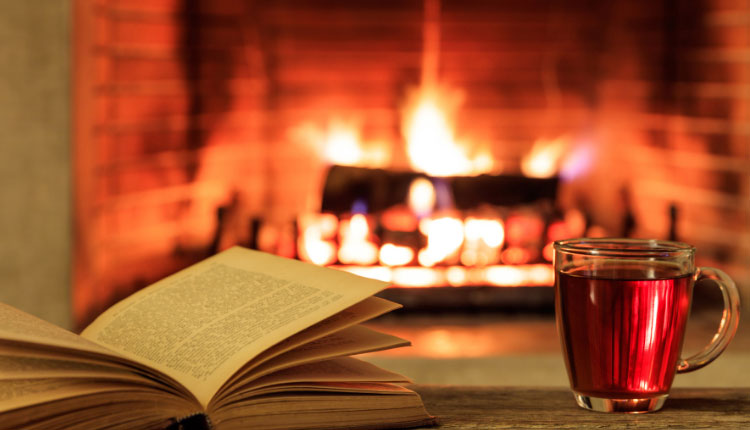 Many of our vacation properties provide a fireplace or Smart TV if you want to stream a warm fire. Re-reading The Fellowship of the Ring or a Nicolas Sparks classic might be a little more enchanting while sinking into a comfy couch with the sound of the ocean in the background.
6. Bake a batch of cookies
Each one of our vacation properties comes with a fully equipped kitchen, ready for a family bake-off. Cooler days do more than inspire a pot of soup. They've also been known to waken an aggressive sweet tooth as well.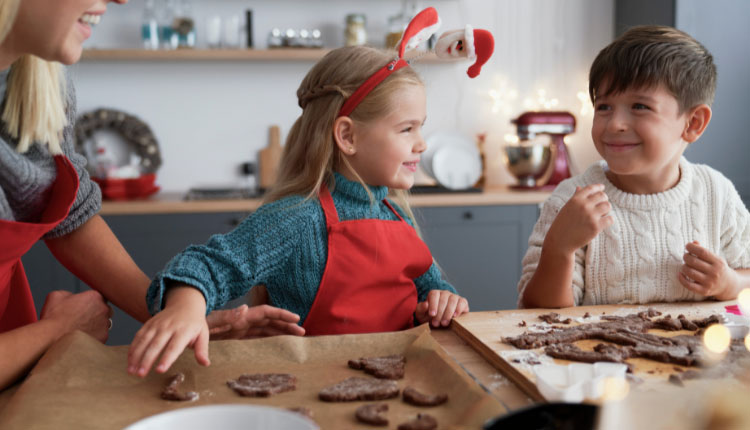 Gather your family and friends and whip up a warm batch of cookies. Start from scratch and laugh as you try to correctly measure out all the ingredients or just bake a few dozen from your favorite ready-made dough. Be sure to have the milk nearby.
7. Sip a cup of hot chocolate
After trekking through nature and enjoying a cookie, get yourself some hot chocolate. Research a new recipe and create a new winter tradition for future vacations. Be adventurous and give one of those spicy recipes a try. Set out a plate of cookies and enjoy a cozy evening inside. We could all use a little more warmth this winter.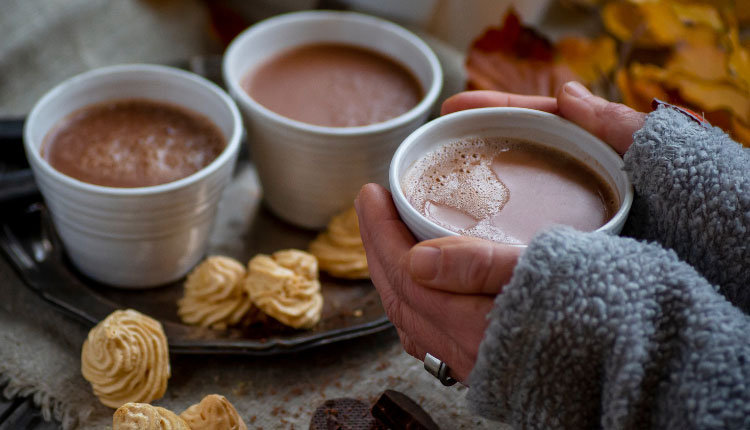 While a homemade cup of hot chocolate is rewarding, there's also nothing quite as nostalgic as your favorite instant mix, so keep it handy!
8. See a movie
Movie studios have gained a reputation for releasing some of their biggest blockbusters during the winter and holiday season. Two movie theaters in and near Emerald Isle show the latest releases year-round.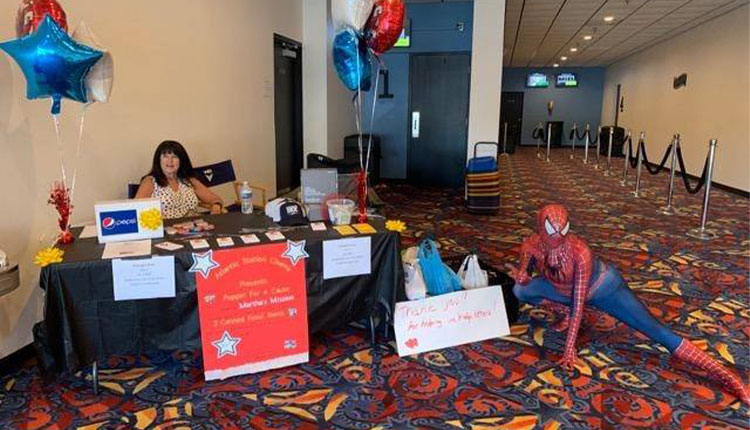 Catching a movie with your favorite group of people is always a memorable experience but doing it while visiting your favorite destination is even more special.
9. Relax in the hot tub
Vacations are meant for memories, experiences and relaxation. If spending every waking minute with the coastal views is at the top of your list, and you're comfortable taking it easy at your rental, jump in the private hot tub!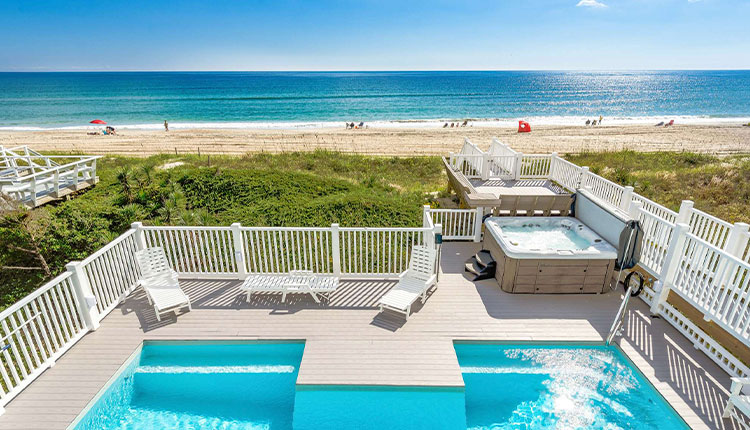 Many of our rentals boast luxurious hot tubs just waiting to reward you with soothing jets and hot water to release the tension. A soak in a hot tub is perfect after a day exploring nearby towns or having a nice dinner with the family.
10. Have a family game night
The colder weather tends to bring on some cooler wind chills. If staying in and keeping warm is what your family votes on for an evening, make it exciting with a family game night.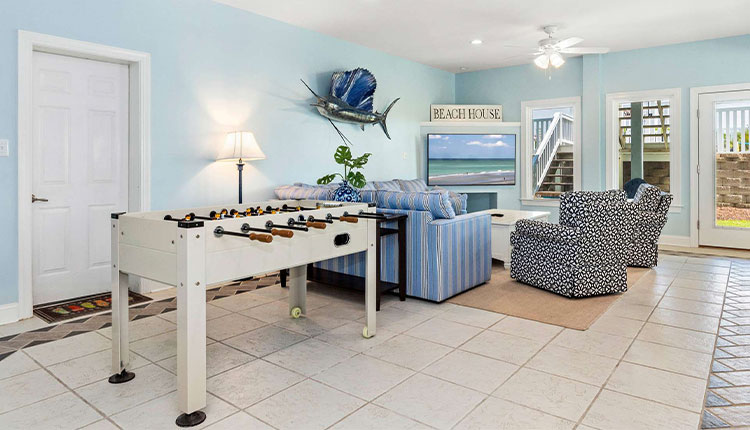 There's a bountiful selection of properties with game rooms. Plan a billiards tournament or foosball cup and watch everyone's competitive personality emerge. If you don't have a game room where you're staying, there's nothing like a night of laughter while trying to guess the subject during any round of charades. Bring your favorite board games from home and be sure to have plenty of snacks and beverages!
11. Take a fitness class
If exercising outdoors during the summer comes easy for you but you're having a hard time getting motivated in the winter, take an indoor class to keep up with your fitness and get a head start on your 2023 resolutions.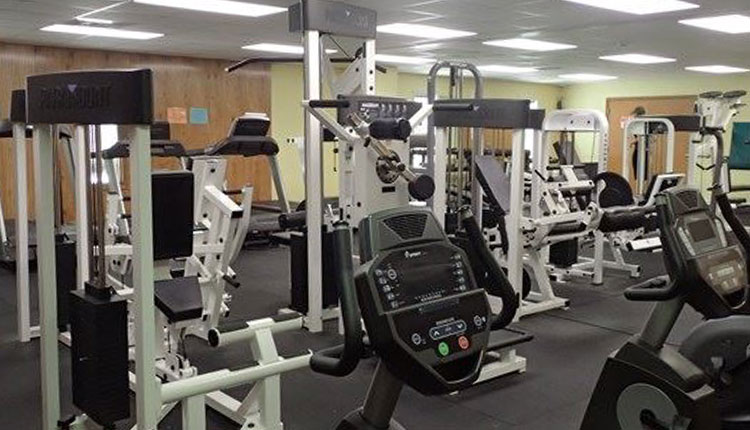 The winter season could be a perfect time to take indoor classes like yoga, aerobics or kickboxing. The Emerald Isle Parks & Recreation Community Center is a family-oriented atmosphere where you can enjoy aerobics and yoga classes, a fully equipped exercise room and an indoor gymnasium. Membership and daily rates to Emerald Isle Parks & Recreation Community are available online, so you can plan before your visit.
12. Stroll along the beach in the moonlight
Emerald Isle is on North Carolina's Crystal Coast, and the sight of the endless ocean lives up to the name. With rolling waves on repeat, plenty of space for laying out, and miles of soft sand and shoreline, your family will be in paradise.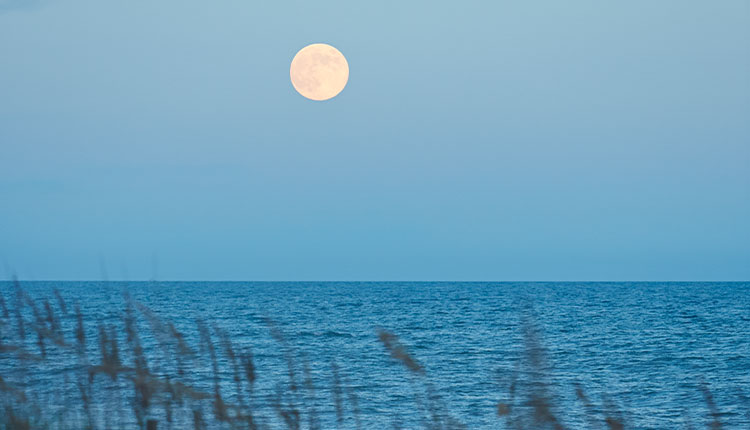 While sunrises and sunsets steal the show time after time, a moonlit walk on the beach during the winter can be a very special time. You won't regret adding this to your bucket list, and if there is a full moon, you're in for a treat. The sound of the gentle waves as you glance across the moonlit Atlantic Ocean. Enchanting, mesmerizing and an experience you'll never forget.
13. Visit area attractions and museums
The Crystal Coast is bursting with Carolina cultures and is home to many historical sites. On your next winter getaway, be sure to add visiting attractions to your list.
One of the most iconic locations on the Crystal Coast is Cape Lookout National Seashore. Known for the Diamond Lady and wild Banker Horses, Cape Lookout National Seashore is popular with locals and visitors due to its relaxing and peaceful atmosphere. This 56-mile section of the Crystal Coast boasts a variety of activities for vacationers to explore and enjoy.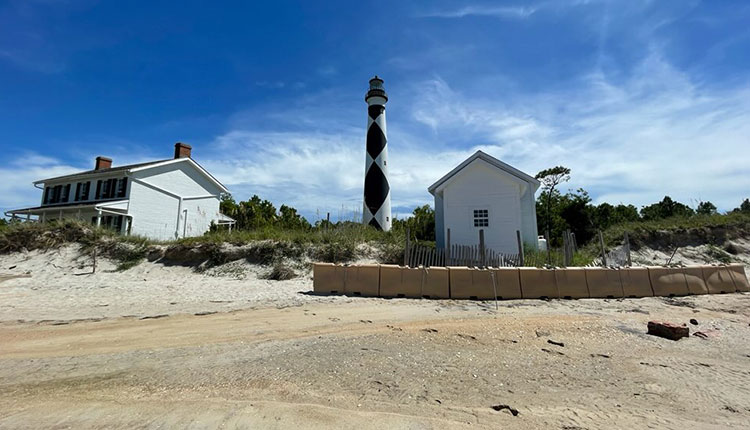 The water might be a little chilly for scuba diving, but you can still get a closer look at aquatic life during the winter. The North Carolina Aquarium at Pine Knoll Shores provides the perfect opportunity. With an array of activities, it's bound to be an attraction you and your family would love to think back on. There is something to please everyone from the colorful array of fish on display and the opportunity to pet a stingray!
14. Sample local brews at area breweries
Coffee and hot cocoa aren't the only beverages you can enjoy on a chilly winter vacation. Emerald Isle is close to many craft breweries, each offering its take on traditional and new recipes. Add local brews to your winter bucket list.
In Beaufort, you will find Fishtowne Brew House. Their timeless building has charmed the coast for more than half a century. With an open atmosphere and kettles and fermenters in sight, you're sure to enjoy the pint house vibe while sipping a frosty beverage at this location.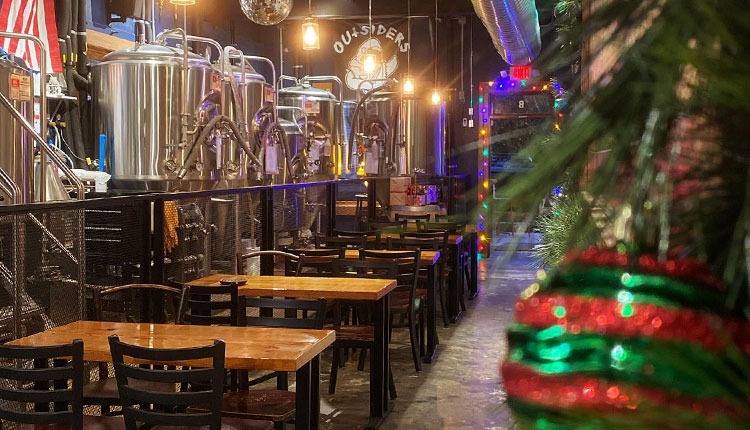 You can take the whole family while visiting Crystal Coast Brewing Company in Atlantic Beach. Their taproom is just blocks from the beach and offers 17 fantastic craft beers, wine, ciders and sodas. Enjoy hours of fun in the game area playing shuffleboard, giant Jenga, video games, corn hole and much more.
15. Make s'mores around the fire
Bring back memories around the campfire with a sweet treat from your childhood! Add making s'mores to your vacation bucket list.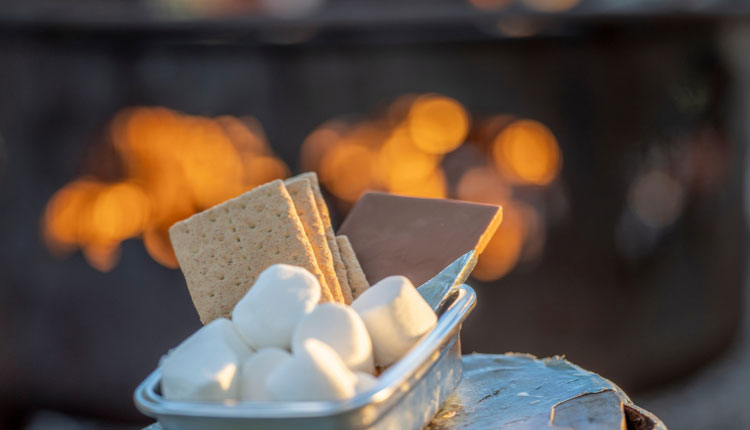 Some vacation rentals come with a gas or charcoal grill; some even provide you with a fire pit. Warm up on a chilly night with a toasted marshmallow and melting sweet milk chocolate. Extra points if you quote the sandlot while putting this fire-side pastry together. If your rental doesn't offer a fireplace, make some oven smores! Build the s'mores on a cookie sheet and watch the magic happen as they broil into the perfect treat on a cool night.
16. Unwind with a spa day
The options for relaxation on the coast are endless, even during the winter. Add unwinding with a beautiful spa day to your bucket list! Treat yourself to a luxuriously relaxing massage from Wellness Massage & Yoga.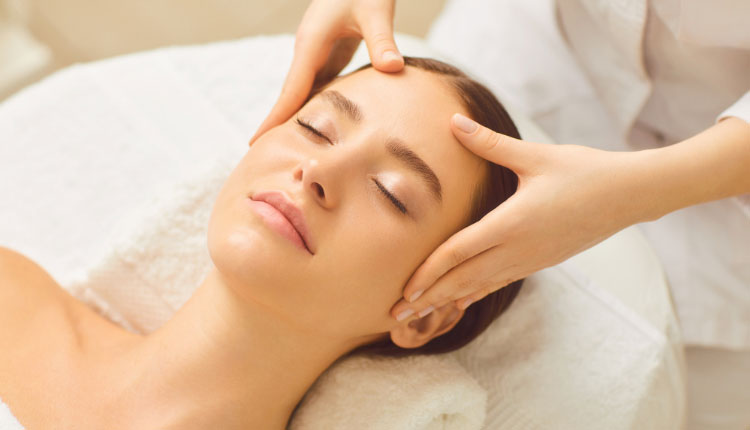 Their professional therapists offer a variety of massages designed to give you nothing but relaxation. Their bodywork techniques include Swedish, deep tissue, hot stone, reflexology and more. Do yourself a favor, and level up your bucket list by adding in a spa day.
17. Take a painting class
If you're not wanting to venture out too far on your winter getaway but still want new experiences, get your creative juices flowing. The pencil you use to write down "take a painting class" on your vacation bucket list is just the tip of the iceberg.
What's better than toasting a good time with family and friends? When you're clinking glasses while throwing down vibrant paint during a guided class! Wine & Design provides you with a way to create new memories as well as masterpieces. Don't worry if you've never brought a canvas to life before; a local artist guides you through the evening, stroke-by-stroke!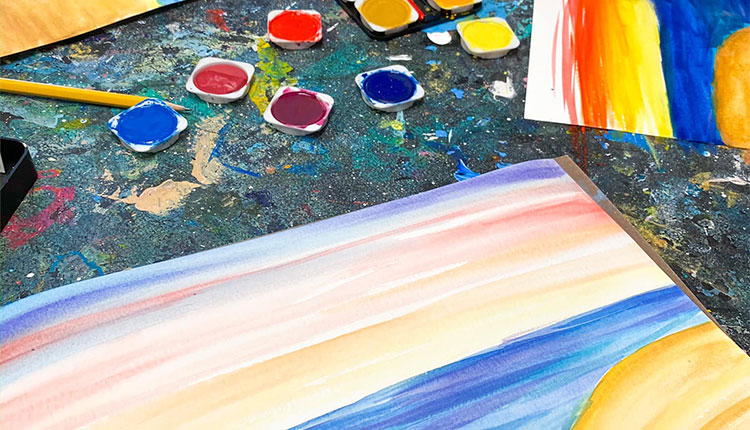 With more than a baker's dozen ideas for new experiences in Emerald Isle, your winter bucket list will surely have it all. All these activities will surely drum up nostalgia for parents and kids alike. So, what are you waiting for? Schedule your off-season getaway with Emerald Isle Realty.
Save it for Later