While the summer sun is setting, the island fun is still going strong. There's no shortage of attractions along North Carolina's coast and the fall season is an ideal time to experience Emerald Isle. From dropping your line in the water to exploring tucked-away nature trails, you and your family are sure to find a wide variety of coastal adventures while on your island getaway.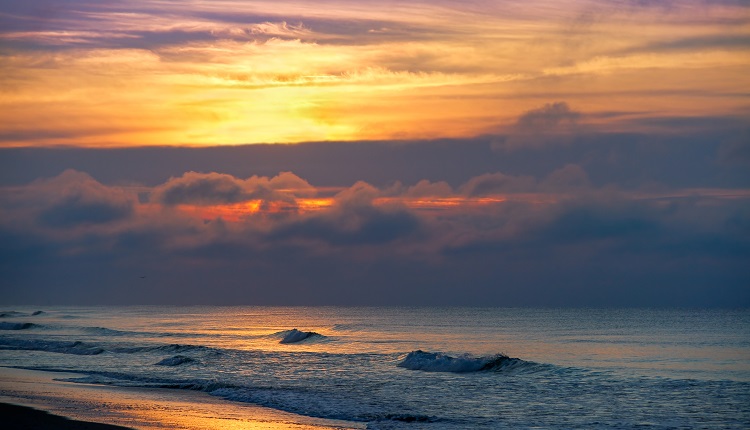 Check out these outdoor fall activities in Emerald Isle while you plan your next vacation on the coast.
Fall is a great time for fishing in Emerald Isle
Many anglers agree fall is an excellent time for fishing in Emerald Isle. The beaches are a hot spot for anyone looking to do some surf fishing, and Bogue Sound is the perfect spot to cast from a kayak. The Bogue Inlet Pier remains the top spot for this season's fishing. The pier is known for its bountiful catches from wahoo to king mackerel, speckled trout, and red drum.
If you want to try your luck offshore, guided outings can be readily booked and help fulfill your desire to bring home the big one.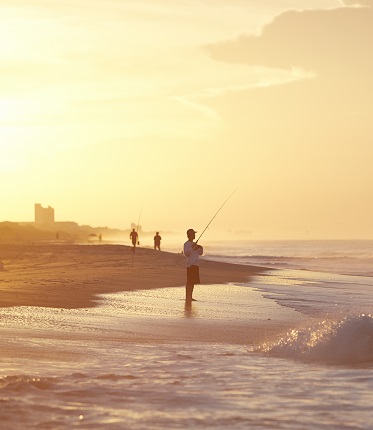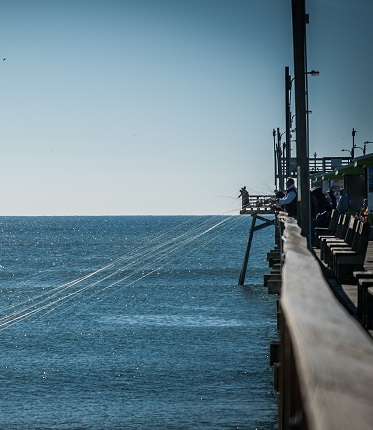 Stroll down some of the best birding trails
There are few places left on earth as pure as some of the spots you will find while staying in Emerald Isle. This stretch of coastline remains a sanctuary for coastal wildlife, and you can find some of the best birding trails here and throughout the surrounding beach communities. Be sure to plan a stroll down the peaceful trails that wind through the maritime forest at Emerald Isle Woods Park. Here, you'll have the chance to do some birdwatching, as well as spot a variety of other wildlife, in addition to just soaking up the beautiful natural surroundings. The trails here are woodsy and provide you with a one-mile loop perfect for hikers of all ages.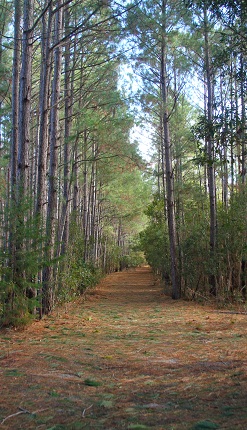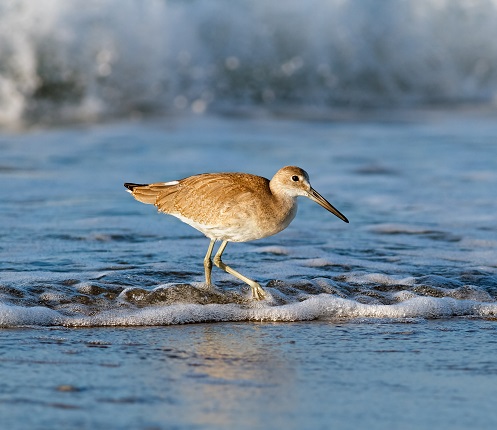 Along with nature trails, the natural habitat provides you and your family with various fun activities like a disc golf course, a floating dock, pier and a picnic pavilion perfect for a family lunch.
Hit the links for a round of golf or mini-golf
Bring on those vacation vibes while hitting the links. Just a short drive from Emerald Isle is the Brandywine Bay Golf Club, located in Morehead City. This luxurious course is a golfer's paradise and provides a delightful mix of water and sand hazards paired perfectly with the pine trees. If you're looking for some friendly competition for the whole family, you'll find a bounty of mini-golf courses in Emerald Isle. North Carolina is the birthplace of putt-putt and you can go and test your skills with a game of mini-golf at several locations and even hit the race track with some go-karts!

Explore nature's beauty on area walking and biking trails
If you're feeling the call for fall, take a hike or even bike through one of the island's nature trails. The fall season's mild climate is sure to inspire you to spend more time trekking through natural locations. With the leaves changing colors and wildlife migrating south, Emerald Isle's trails will provide you with some of the best seasonal sites on the coast.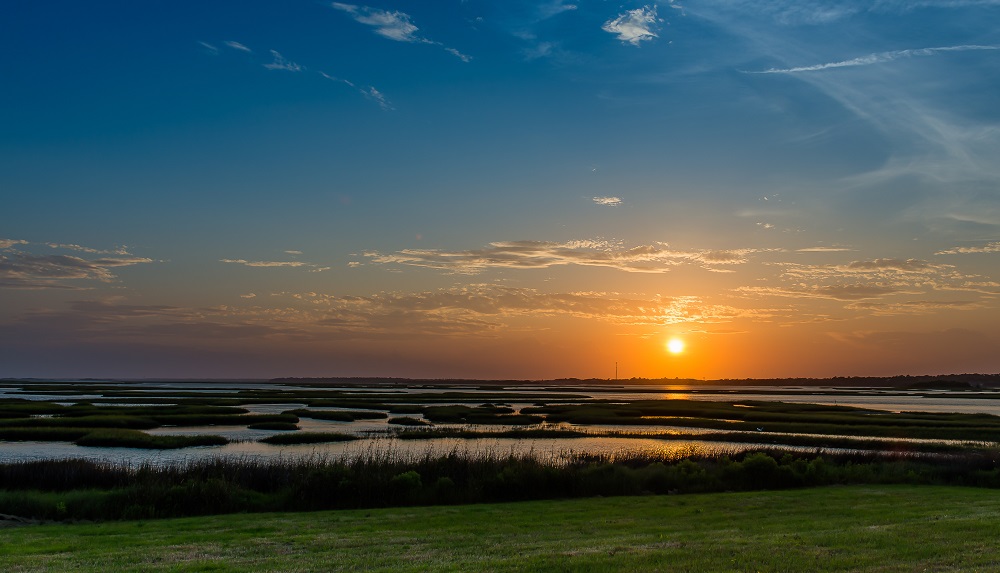 Pine Knoll Shores is home to a natural spot filled with adventure, the Theodore Roosevelt Natural Area. This 265-acre nature preserve provides you with two trails to explore, The Roosevelt and Alice Hoffman Nature Trails. The Roosevelt Trail is a 1.25-mile-long path that is the more challenging of the two and is perfect for anyone who loves taking the well-traveled path through a high dune ridge and winding around the marshes.
If you need to get some rest from your outdoor excursion, there are plenty of benches along the trail. There are also wildlife viewing areas stationed along the trail route, perfect for enjoying the breathtaking views and the hundreds of birds that call these marshes home each year.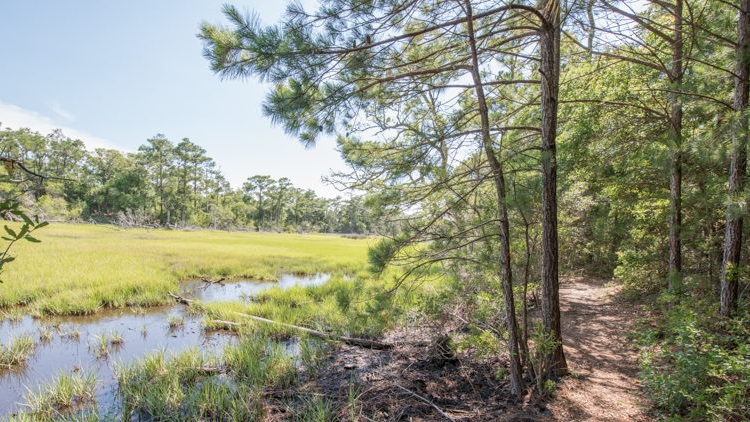 Fun fall festivals the whole family will love
Embracing autumn can be done in several ways, but there's nothing like the fall festivals on the Crystal Coast. While seasonal celebrations can be found anywhere, Emerald Isle's have a coastal quality and North Carolina hospitality. Emerald Isle also hosts various events throughout fall and the rest of the year, so be sure to check our area events for your trip!
Towards the end of October, you and your family will be able to marvel over the Carolina Kite Festival. The annual event features more than 100 vibrant kites floating in the sky. Bring your own or watch the others during this free Crystal Coast tradition.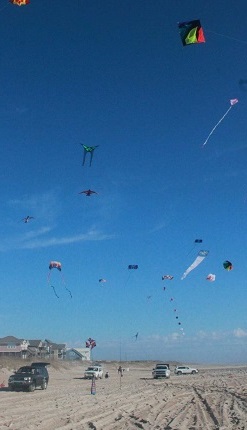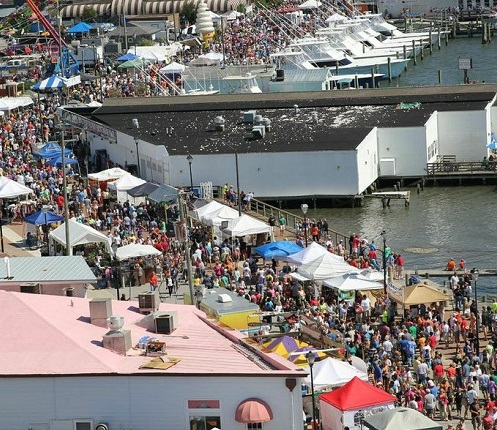 You can also look forward to The North Carolina Seafood Festival in October! This free event is celebrating more than 25 years of being a family favorite. It's a famous festival that provides visitors and locals with endless entertainment, many fun activities and some of the best seafood you'll ever taste.
Book your fall getaway to Emerald Isle today
With nature trails, plenty of activities and festivals, it's easy to see why Emerald Isle is the perfect destination any time of year. Be sure to check more than 700 rental properties as you plan your next getaway with Emerald Isle Realty.
Save it for Later