A trip to North Carolina's Crystal Coast is a good time for anyone in search of new experiences. With miles of pristine shoreline, delicious dining options and attractions for all ages, this beachy town is a popular destination for travelers year after year. This week's featured property, Summer Winds B-440, is a charming oceanfront condo that will upgrade your vacation. It's a cozy property located in the beautiful Summer Winds oceanside resort located in Indian Beach, North Carolina.
Whether you're planning a family beach trip or a reunion with good friends, this is the perfect place to stay any time of year! Summer Winds B-440 boasts three comfy bedrooms and two bathrooms, so there's plenty of space for everyone. Swipe through these photos and be inspired to plan your next coastal getaway.
A Coastal Retreat
Summer Winds B-440 is a vacation property where the beachy vibes never stop! The brightly colored blue walls and fun beach décor will make you feel right at home. The living area's large windows let in just the right amount of sunshine to make your days here feel like a beach party!
When it's time to relax, the living area will be your go-to spot. You'll find a cozy couch, loveseat and a set of armchairs that are perfect for kicking back and relaxing any time of day. And for those movie nights, the large ROKU TV is ready to stream your favorite summer blockbusters!
You'll find the fully equipped kitchen and dining room just steps away from the living area. This will be an inviting space will be the place to gather with the family and share some laughs during your vacation. The kitchen has your back for all your mealtime needs, and the breakfast bar adds even more space for your hungry crew. So go ahead and cook up a storm, you've got plenty of room to make it happen! And, with seating for six, everyone will have a spot at the table.
This vacation property is a dream come true for ocean lovers. The dining room provides you with direct access to the private balcony. With stunning ocean views, you can imagine starting your day with a cup of coffee and the sound of the waves or winding down with a glass of wine as the sun sets over the horizon.
Summer Winds B-440 also provides you with all the modern amenities needed to make your stay comfortable and stress-free. With high-speed WIFI, you'll stay connected to all your online needs, whether it's for work or leisure. Plus, if you need to stay on top of your laundry, you can take advantage of the condo's washer and dryer. That way, you won't have to pack as many clothes, and you can save more room in your suitcase for souvenirs. With amenities like this, you can truly relax and let the convenience of Summer Winds B-440 take care of the rest.
Let the Relaxation Flow
Summer Winds B-440 offers plenty of room for you and your family or friends to enjoy a good night's rest. With three charming bedrooms, there's enough space for everyone to enjoy their own private retreat. Two of the bedrooms feature comfortable queen-sized beds, making them ideal for couples or solo travelers who crave a peaceful night's sleep.
The third bedroom has two twin beds, perfect for younger travelers who need their own space. With plush beds, you'll wake up feeling rested and rejuvenated, ready to take on a new day of adventures on the Crystal Coast.
In addition to the comfy beds, the bedrooms at Summer Winds B-440 also offer plenty of storage space and ample natural light. You'll find spacious closets and dressers to store your belongings and large windows that let in the refreshing ocean breeze. The primary bedroom even offers direct access to the balcony. With tasteful decor and beachy accents, you'll feel right at home in these cozy rooms.
Beach is Life
Summer Winds B-440 is located right on the most pristine beaches you'll find anywhere on the Crystal Coast. Plus, this coastal condo is part of a luxurious oceanside resort with all the desirable amenities just a few steps from your doorstep. Indian Beach is nestled in the middle of Bogue Banks between two other charming coastal communities, Emerald Isle and Salter Path. When you're visiting these coastal communities, sun, sand, and good vibes are the norm. Summer Winds provides all guests with direct beach access. So, be ready to swim, surf, fish, and collect shells until your heart's content!
During your stay, be sure to take advantage of the large swimming pool, which is just a stone's throw from your vacation rental. There are also two other outdoor pools to choose from on the resort property! You can also get your workout on at the sports complex and fitness center near the main entrance of Summer Winds, which includes basketball, racquetball, and tennis courts, plus a fully equipped fitness center, indoor pool, hot tub, and sauna. If you and your vacation crew are looking for more fun activities, there's a large shuffleboard court and an arcade with billiards and skeeball games. With all this and more, Summer Winds B-440 has everything you need to make your vacation unforgettable!
Book Now
Summer Winds B-440 is a luxurious and spacious vacation condo that provides you with breathtaking views of the Atlantic Ocean! With modern amenities and resort exclusives, any vacation here will be one you will enjoy looking back on. Schedule your stay at Summer Winds B-440 and plan the greatest of all trips with Emerald Isle Realty.
Explore more Summer Winds condo rentals.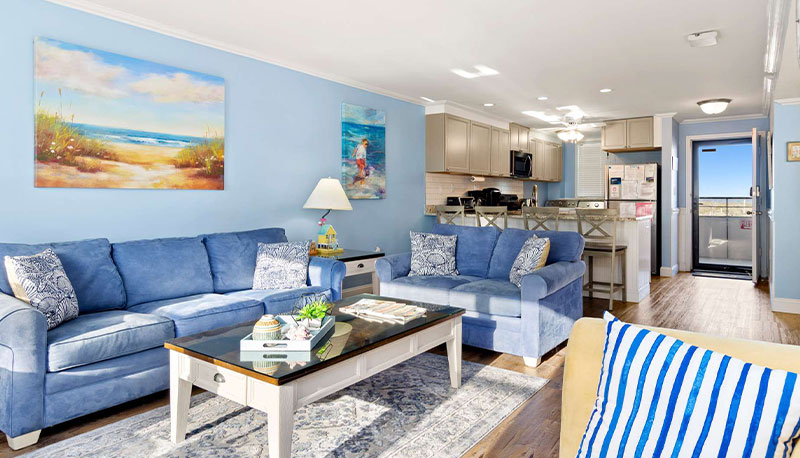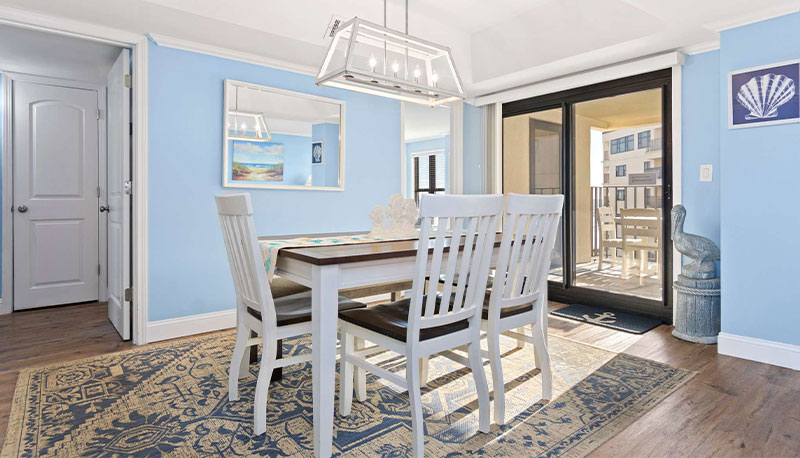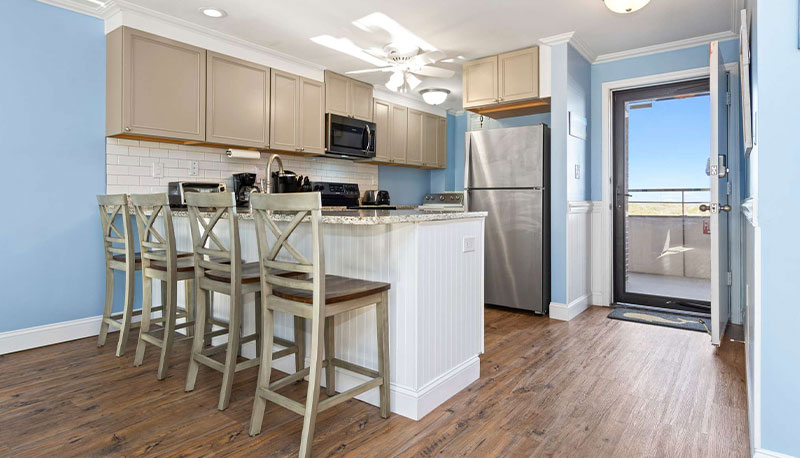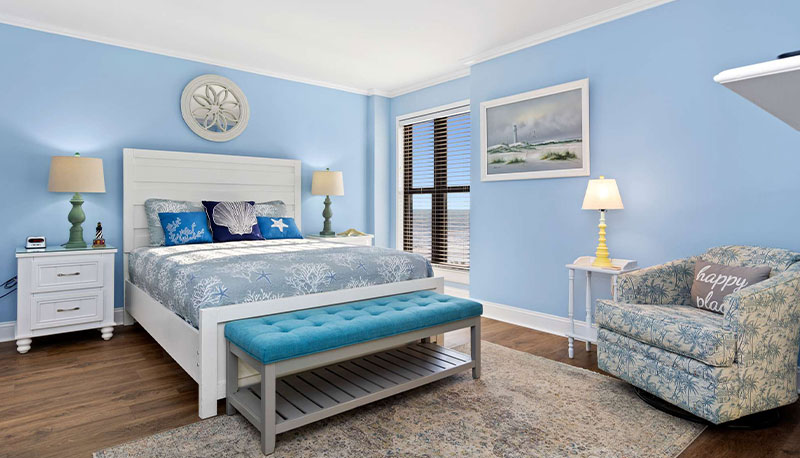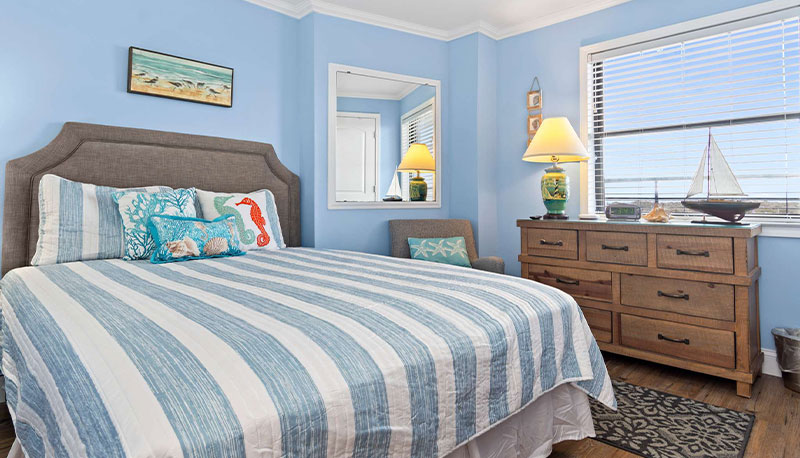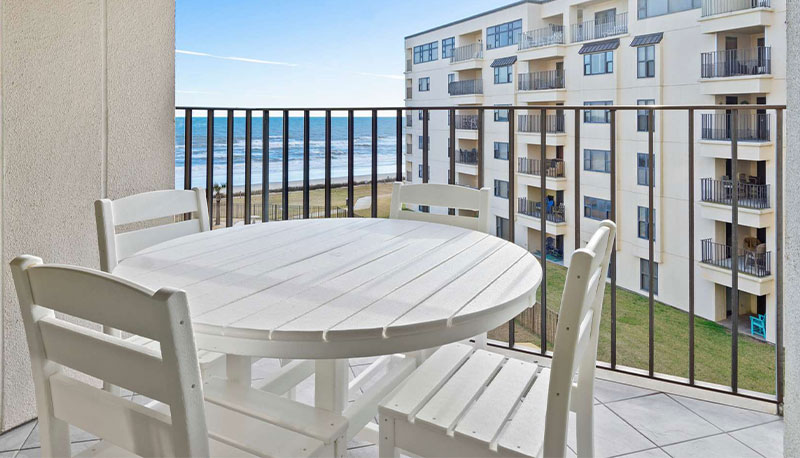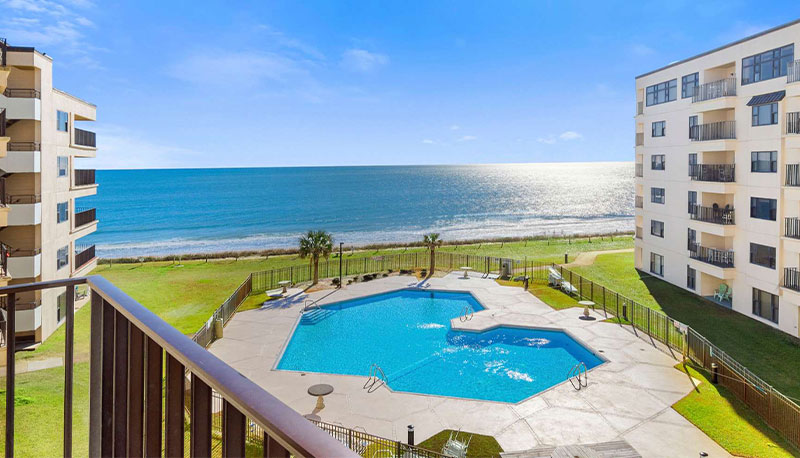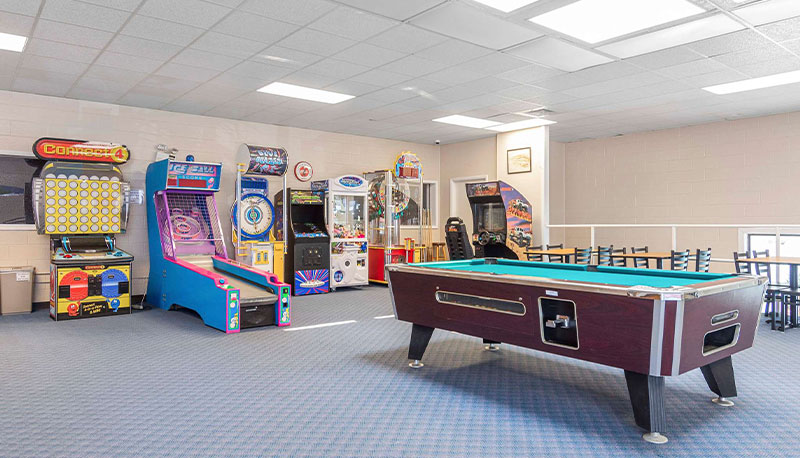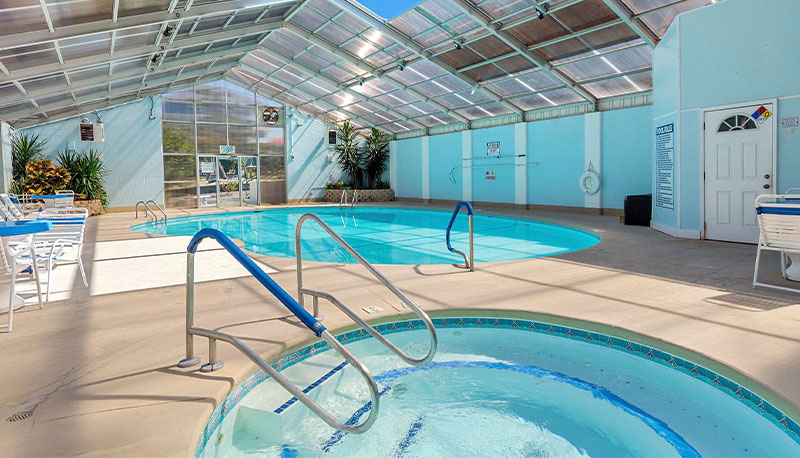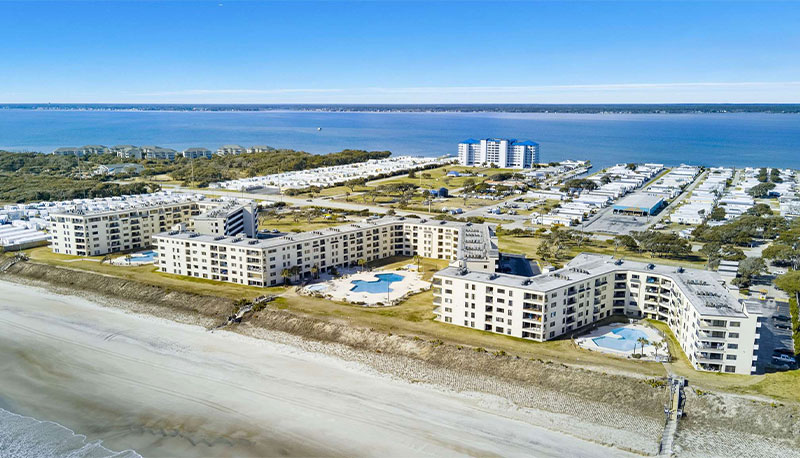 Save it for Later