North Carolina's Crystal Coast is best experienced with the perfect blend of luxury and comfort. Emerald Isle is a coastal community exuding island charm and fueling every traveler's wanderlust. If spending your vacation on the coast and relaxing on the beach sounds appealing to you, then this week's featured property is sure to make an impact.
Sunset Walk is a luxurious cottage resting on the dunes of the island. This vacation home offers all the amenities needed for a relaxing vacation and timeless memories. This six-bedroom and six-and-a-half-bathroom oceanfront property is your ideal coastal retreat. Be sure to scroll through more photos of this charming property as you start planning your family's greatest trip of all time.
Shine Bright
Sunset Walk boasts a variety of amenities that are sure to make your vacation in Emerald Isle better than you ever expected. As soon as you walk into this coastal home, you will instantly switch into a vacation state of mind. This spacious home is furnished with coastal décor and features an open concept living and dining area. Large windows throughout the home enhance the coastal vibe by providing boundless ocean views and letting in plenty of natural light. The soft-colored walls mesh perfectly with the hardwood floor and create a laid-back and inviting feel.
The main living area is one of the coziest spots in this home. Large and plush seating options provide you and your guests with the ideal spot to spend a lazy afternoon swapping stories and being together. The large Smart TV is cable-ready and provides you with access to a variety of streaming services! Now you and your vacation squad can make any night a movie night.
Just a few steps away from the living area is a fully-equipped kitchen for you to create a memorable meal. From a savory shrimp scallopini to a classic grilled cheese, the stainless-steel appliances will inspire you to cook all your favorite dishes. After you've plated your feast, invite your guests to dine on a table large enough for eight! There are also three stools by the kitchen counter for additional seating.
The dining and kitchen area opens onto the home's deck and overlooks the pool and hot tub. After enjoying your meal, spend the evening under the stars taking in the gorgeous beach and ocean views. While staying here, you will have access to the laundry room, so you can keep all your clothing fresh. And, high-speed internet access allows you to connect your devices and stream your favorite music or share your vacation experience on social media with friends.
Sleep Easy
With six bedrooms, rest assured that your family or friends will sleep comfortably after a fun-filled day at the beach or spending lounging by the pool. Your guests can sleep like royalty. Sunset Walk provides you with two primary suites boasting private oceanfront access. It's the perfect getaway to enjoy coffee, quiet time or just time to soak in the breezes and views before turning in for the night. Each primary suite boasts a king-size bed and all bedrooms have a private ensuite bath and Smart TV. Three of the remaining rooms provide king-sized beds and the last room features both a queen and twin-sized bed.
Each bedroom is beautifully decorated with coastal accents and provides guests with ample storage for all their belongings. These spacious rooms will be you and your guests' separate retreats for rest.
Entertainment Oasis
Sunset Walk is in Emerald Isle and provides you with beach access to the sparkling sands of the Atlantic Ocean's shoreline. Wake up and make your way to the beach using this vacation cottage's private boardwalk. Sunset Walk allows you to enjoy the best spot on North Carolina's Crystal Coast as long as you, please.
You can spend your days swimming through the refreshing waves or walking through the sand collecting seashells. The beach is your paradise, and your activity choices are endless. Once you're done soaking in the sun on the sand, you can take the short walk back to your vacation property and enjoy the rest of your day in your oasis. Sunset Walk boasts entertainment options for guests of all ages.
The large private pool provides you with another option to float on the water and soak in the sun. The deck is furnished with chaise lounges and plenty of seating. Plus, a gas grill will inspire you to plan a poolside cookout! But don't worry, there's plenty more to enjoy at Sunset Walk besides the pool! It's a vacation home for the competitive traveler, there's also a putting green, ladder golf and a game room designed for true billiards players. The game room also has a Smart TV and refrigerator to keep your favorite snacks and drinks nearby.
The pool deck will be a gathering spot for every visitor in the house at all hours of the day. With a hot tub that boasts ocean views, you have the perfect spot to relax and watch the sun melt into the horizon.
Be sure to plan a day that includes visiting nearby Emerald Isle's gift shops and stepping into some local restaurants serving up drinks and some of the best surf-and-turf you can find along the Crystal Coast.
Book Now
With surreal views from nearly anywhere and direct beach access, it's easy to see why scheduling your next getaway at Sunset Walk will upgrade your salt-washed escape to the Crystal Coast. It's the perfect size for a family gathering or a group of friends looking to reconnect on the coast.
Explore more amazing vacation rentals in Emerald Isle and North Carolina's Crystal Coast.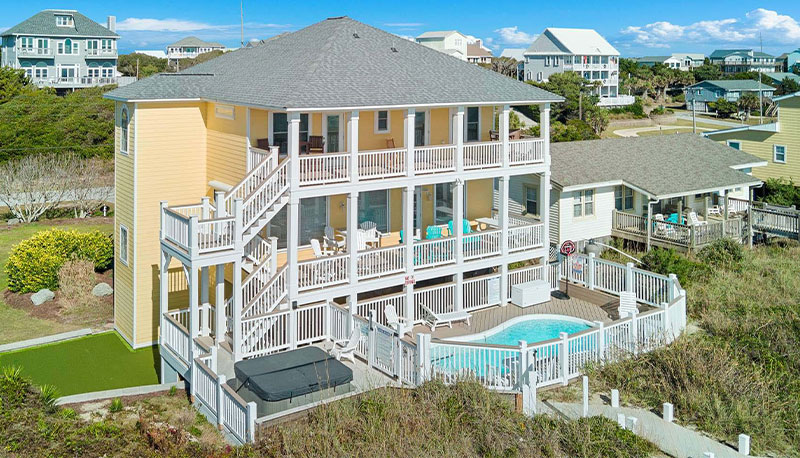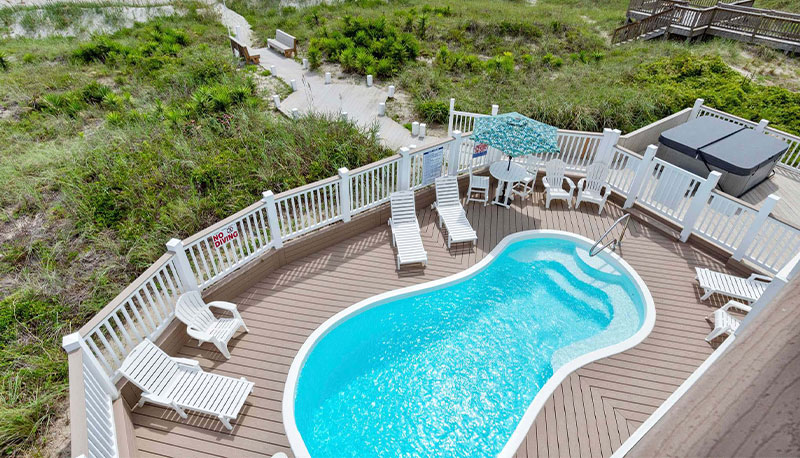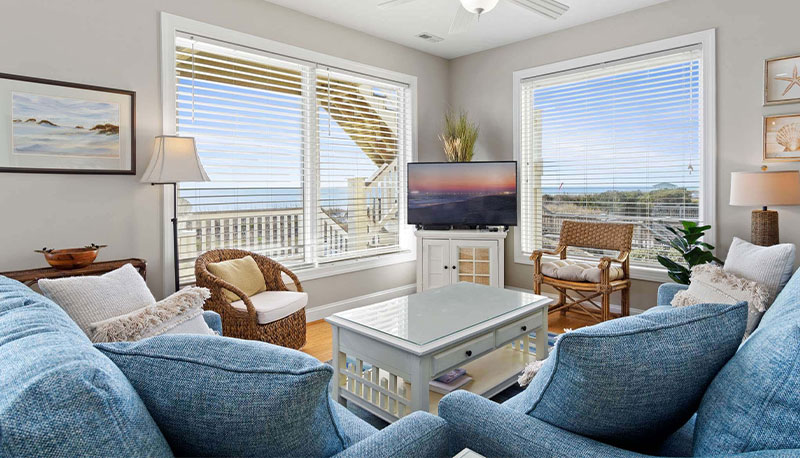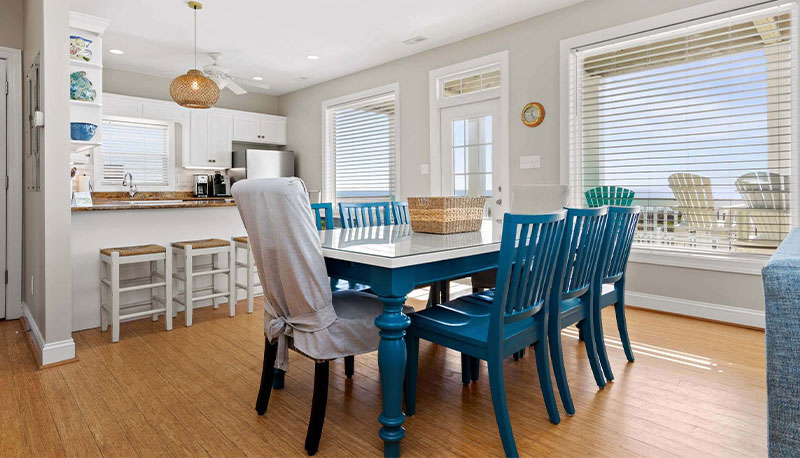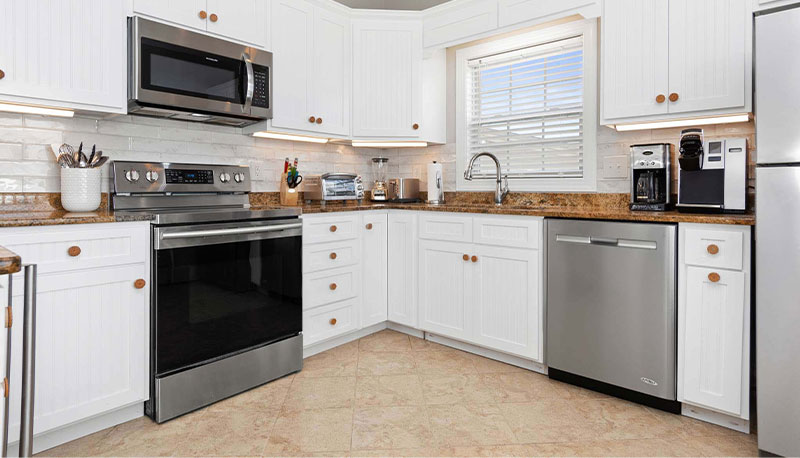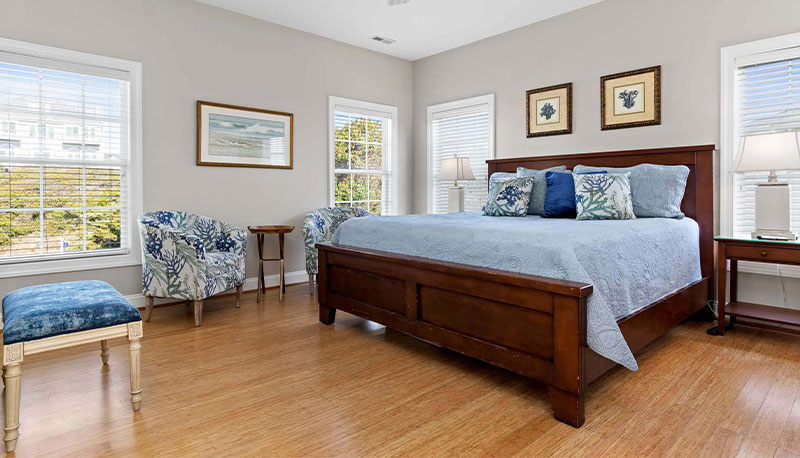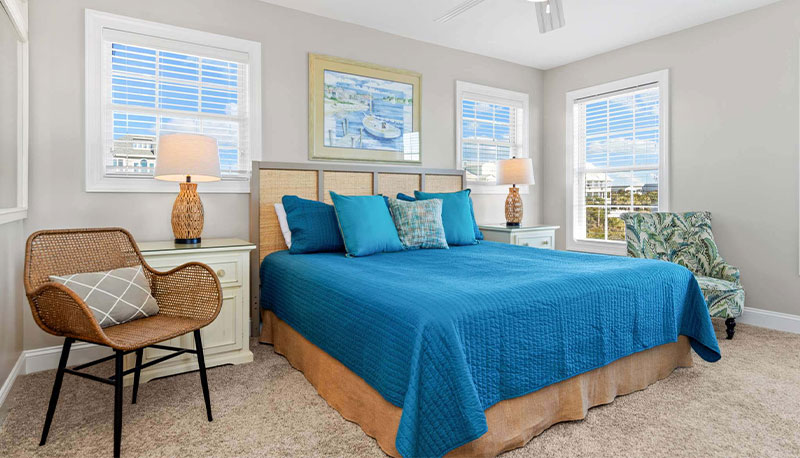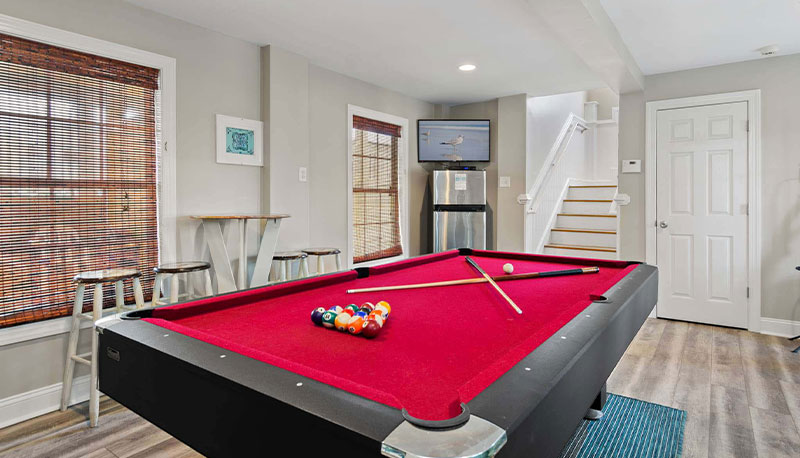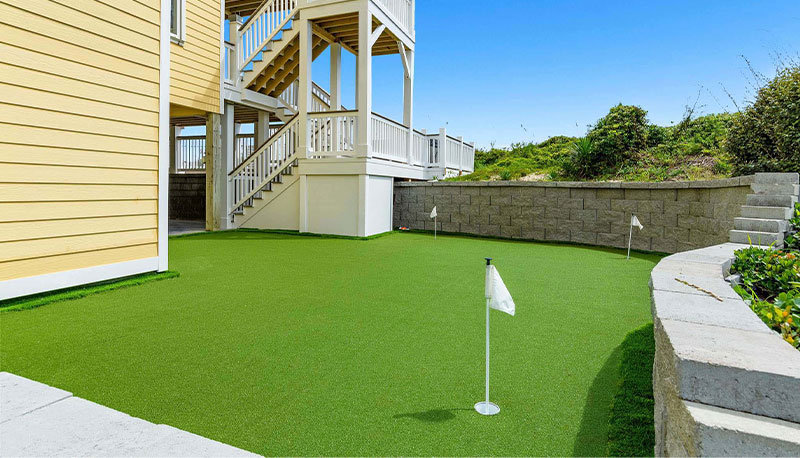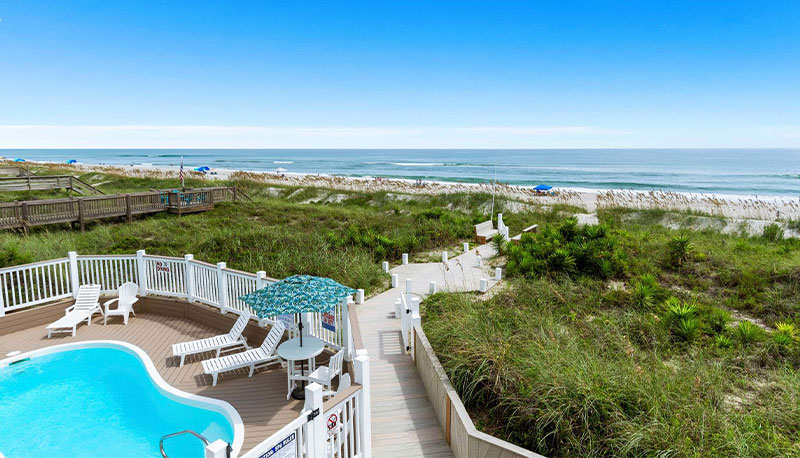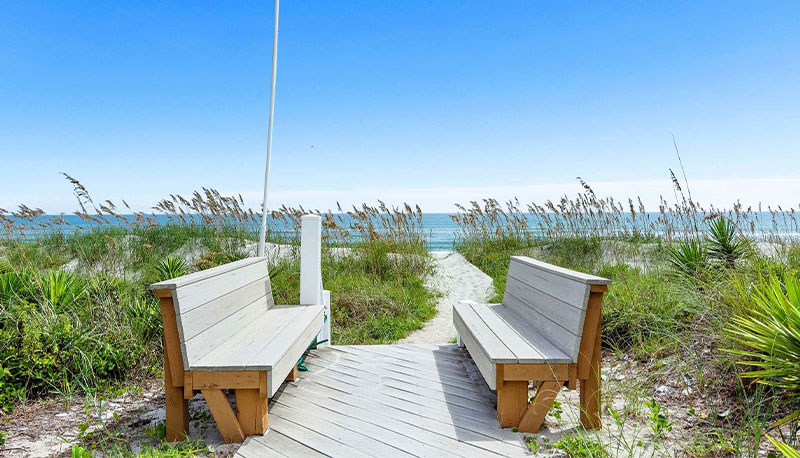 Save it for Later