Your annual family trip to Emerald Isle will be a tradition your kids will remember for years to come! A lot goes into making these excursions memorable, from the coastal cuisine, trips to the aquarium, to countless hours spent on the beach! There's another important element that some seem to overlook, where you choose to stay!
Vacation rentals have gained a lot of popularity over the last decade. They offer a home away from home and make traveling with kids simpler. You don't have to overpack, kitchens provide you with the ability to cook meals and you can split the rental cost with other family or friends in your vacation crew. No matter where you are on the coast, Emerald Isle Realty makes it easy to enjoy time with your loved ones.
With so many things to think about when planning a family trip, it can be hard to remember all of the details. That's why we've put together these tips for choosing the perfect vacation rental for you and your family. Use these 11 tips for choosing a beach vacation rental with kids and start planning your trip today!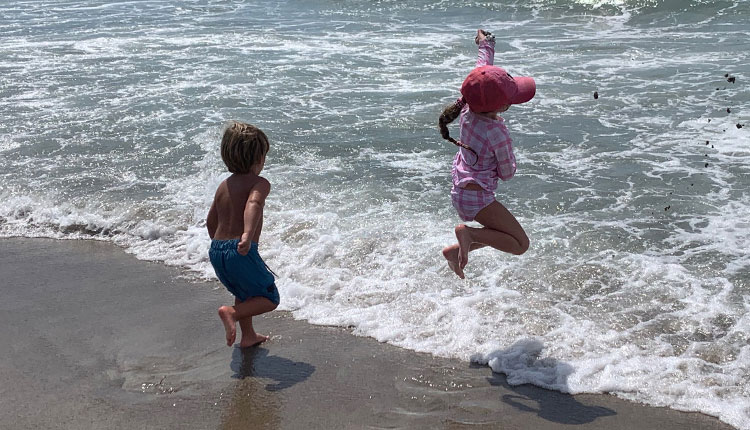 Tip 1: You don't have to go far to have a great time.
Choose a destination that is either a quick drive or short flight so you can bring everything you might need for the kids! Emerald Isle is a popular destination for many travelers on the East Coast, so bringing along your daily essentials will be convenient. Once you're settled into your home and unloaded, the family can enjoy the communities of the Crystal Coast as if you're a local knowing you have everything you need back at your home away from home.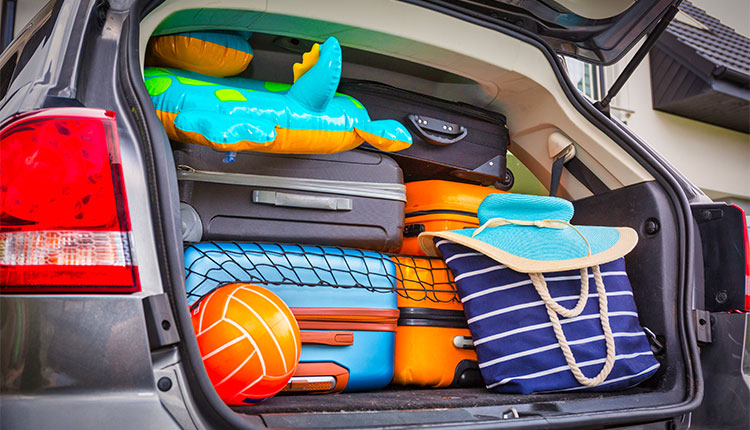 Tip 2: Pick a location that works for your family.
Be sure to check the location of the vacation rental. The Crystal Coast is a treasure trove of attractions, restaurants and miles of shoreline. Emerald Isle Realty has more than 600 vacation properties peppered throughout the Southern Outer Banks. From the sound to the Pointe, you're bound to find a rental that will be near all the wonderful sites you hope to experience.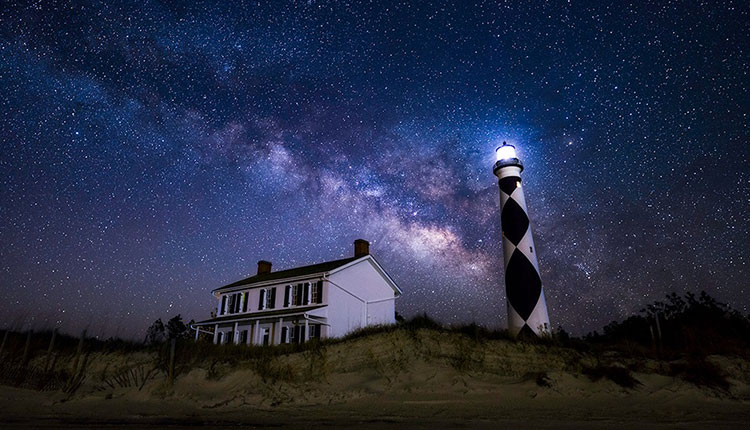 When searching our coastal retreat options, each vacation rental offers a map to show you exactly where you will be located. This helpful feature gives you a visual of how close you are to the beach, Bogue Inlet Pier or Cape Lookout! Pick an oceanfront home right off Ocean Drive and follow it straight into town or post up at a soundfront retreat. With so many homes available, the options are endless.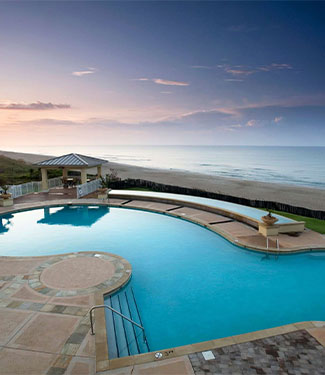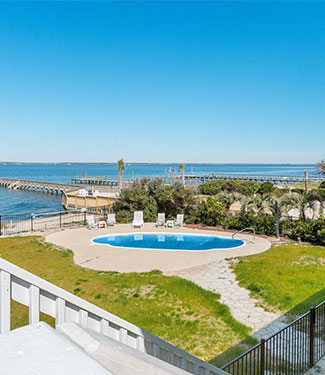 Tip 3: Reserve a home with enough bedrooms.
Before you select your vacation property, confirm there are enough bedrooms for the whole family to rest comfortably. From cozy condos to Sand Castles with more than a dozen rooms, discovering a sleep setup that works for your crew will not be a challenge.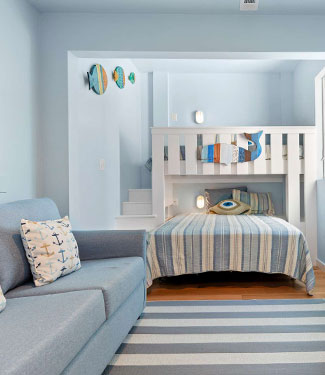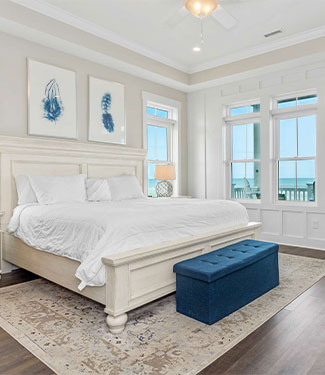 Read the properties' details and take note of how many bedrooms and bathrooms are available. Each of our rentals comes with a description that details how many beds can be found in that property. And, you can scroll through photos and get a close look at the style of beds, bedrooms and a sense of where they're located in the home. Many of our properties feature rooms with bunk beds or sets of twin beds, perfect for the younger crowd. If you have any questions about a rental, just reach out — we're happy to help!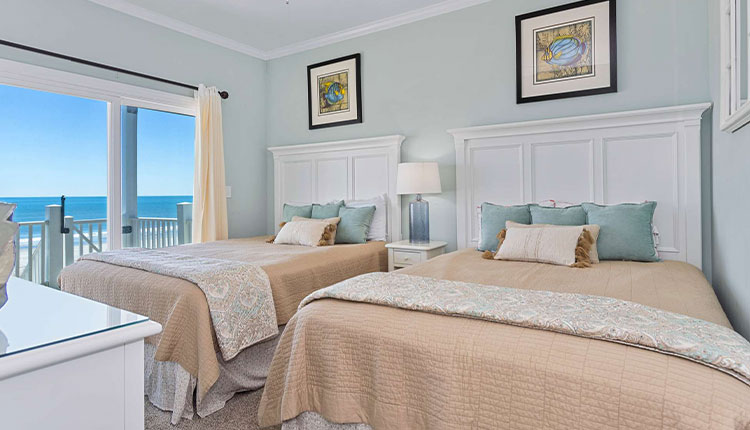 Tip 4: Eat well with everyone.
Food plays a big role in some of our favorite memories! A fish fry with family, BBQ on Sundays or a delicious cake on your birthday. It's no different when you're on vacation. Kids are growing and need hearty meals and plenty of snacks. When booking your vacation, select a rental with an amazing kitchen that gives you all the space you need for preparing and enjoying meals together.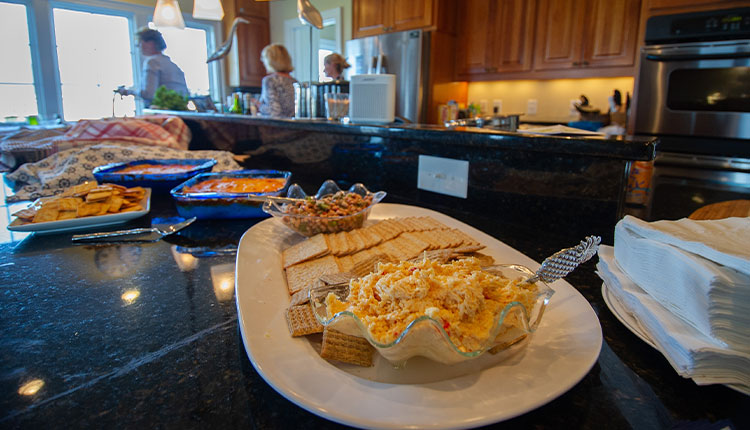 While looking at our properties you will find rentals with tables for four or even twelve! Some provide you with kitchen islands outfitted with stools. This will be the perfect location to munch on a delicious PB&J, with grape jelly of course. From mini-fridges to large pantries, be sure you have what you need to provide a gourmet kids' meal and many tasty snacks throughout your stay.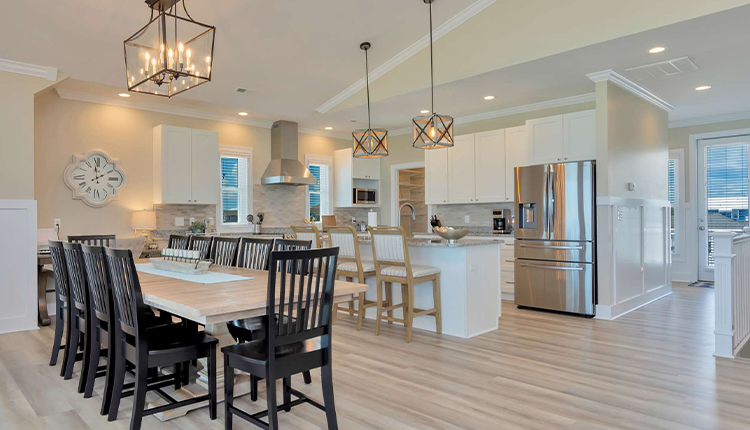 Tip 5: Find a great family room that everyone can enjoy.
Your family is unique, and your vacation experience should be too. After trekking through Emerald Woods Park or body surfing, everyone will be ready to relax. No matter what age your travelers are, the living area is the only beacon besides your bedroom that calls you to rest!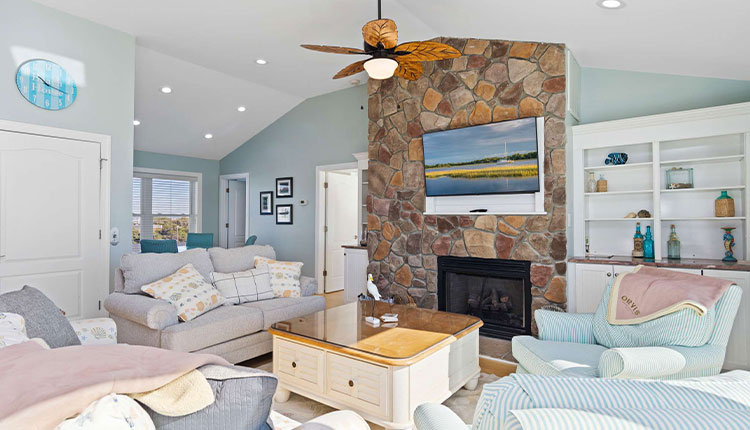 It's a good idea to select a spot with enough seating for everyone so you and the young ones can enjoy spending time together. Consider planning a game night! Play endless rounds of UNO on the center table or get super competitive with Monopoly. Many of our homes provide you with an HDTV as well. With plenty of the right seating options, you and your family have all of the ingredients for a memorable movie night. Just get your popcorn and select a movie.
Tip 6: Make sure your rental has in-house WiFi.
While most of us go on vacation to relax and recharge, it's nearly impossible to unplug. Emerald Isle is the ideal destination for escaping the day-to-day hustle, but when kids are in tow, it's best to stay connected.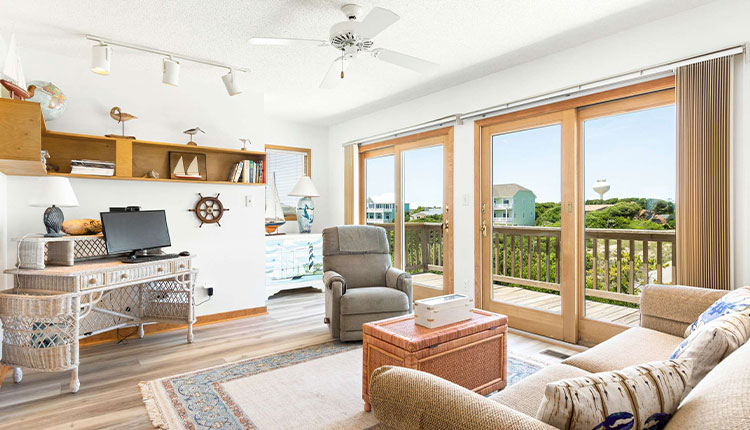 With tablets, phones and portable game systems, a reliable internet connection is essential. Kids these days need their favorite shows to level out after designing and constructing the ultimate sandcastle. And, let's face it, parents are probably rushing to post their vacation experiences online and check in on missed work. The majority of our properties provide you with WIFI, so you and your family can easily link up your devices.
Tip 7: Take advantage of in-house washers and dryers.
It's no mystery, we all get our clothes a little dirty while playing on the sand. However, kids are professionals at running around in clothes that weren't meant for playtime! When you're nailing down the perfect coastal rental for the family trip, do yourself a favor and book one with a private washer and dryer.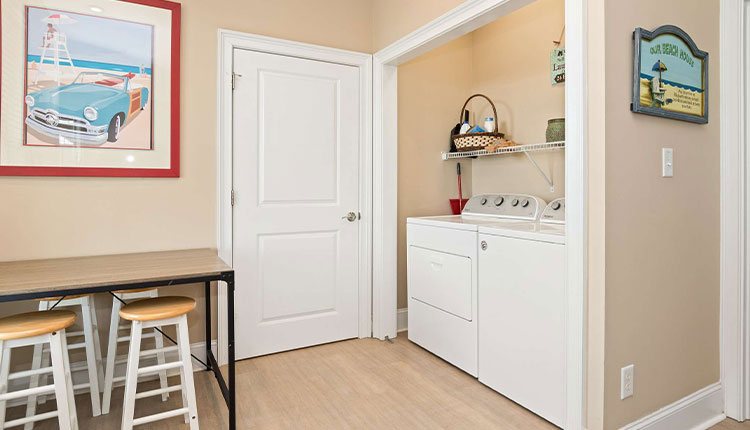 Our inventory is loaded with beach houses, condos and duplexes boasting laundry rooms. We know you packed enough clothes, but the option to have a clean selection of tees is convenient for any parent trying to wrangle the kids, and getting some laundry done before you head home is always a relief.
Tip 8: Make sure your rental has all the entertainment options you want and need.
While the island is filled with many entertainment options for kids, like aquariums, skate parks, and bowling alleys, you want to make sure your young travel buddies stay entertained at home. A Smart TV is easy to come by, but your goal is to make sure your vacation is the greatest of all trips!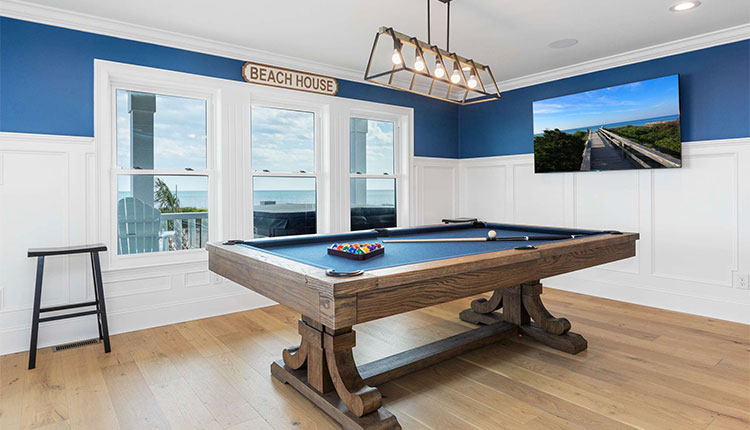 Spend your downtime on the coast knowing your kids will have plenty to do while at your vacation rental. Many properties offer a variety of kid-friendly amenities like game rooms, home theaters, private pools or even a kid's play area! Just imagine enjoying a frozen beverage on the deck while sounds of joy can be heard and smiles can be seen from the pool. A well-equipped game room can assist with a memorable day of fun as well. Many of these spaces even provide you with full-size refrigerators and microwaves, so snacks are always nearby.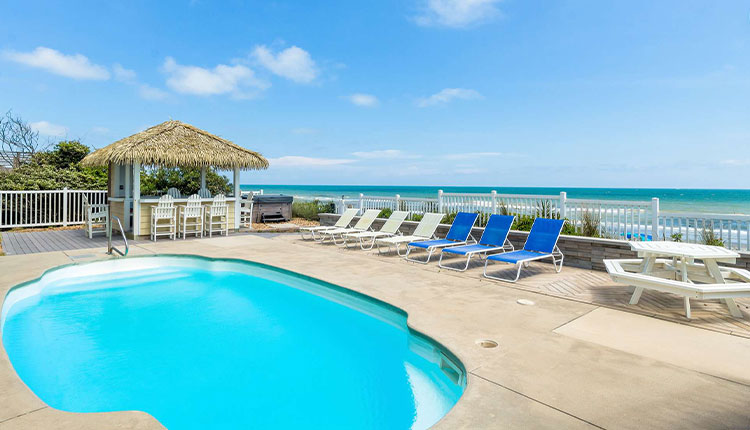 Tip 9: Find a home that suits the toddler lifestyle.
Between making time for naps, packing diapers, and having all the snacks, taking a beach vacation with toddlers may seem like a challenge. Find a vacation property that accommodates small children in the right ways.
Wherever you go, your toddlers will follow, and even though they may not fully remember every detail of the vacation, this trip will spark their love of travel and adventure. There are several vacation property options that provide you with the needed space for a traveling crib or pack-and-play. Be sure to scroll through pictures and make sure the bathrooms provide you with everything you need for your bundle of joy to enjoy a safe bath as well.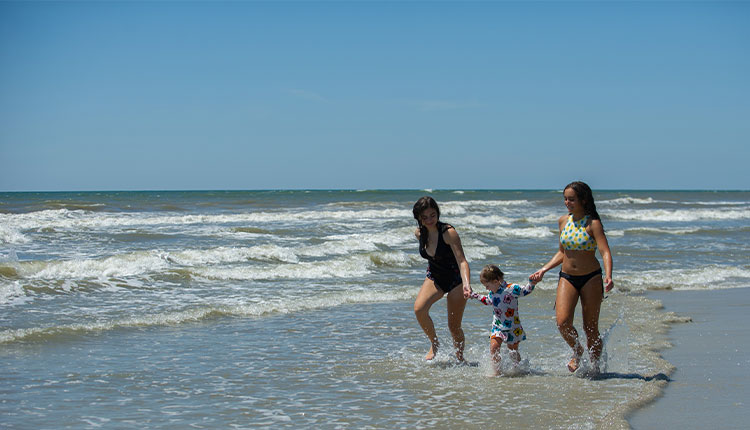 Emerald Isle Realty partners with Island Essentials, a company that provides Southern Outer Banks with a variety of vacation essentials, including cribs, high chairs and other toddler necessities. For added convenience, delivery and pick-up of the rental equipment is always free.
Tip 10: Rent from us for exceptional customer care.
Whenever you schedule your vacation with Emerald Isle Realty, you can expect top-notch customer care. Our concierge service is available to you, free of charge. We'll be here to answer any questions you may have about Emerald Isle and the surrounding communities.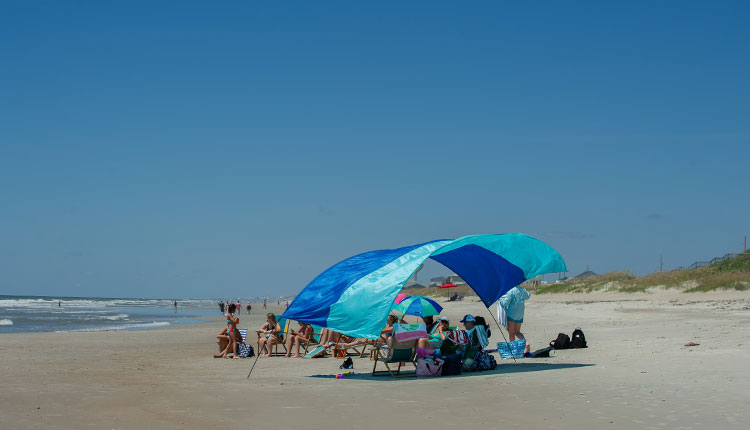 Our concierge services are staffed with Emerald Isle locals that will provide the insider assistance to make your stay that much more enjoyable. From the best times to hit the beach to restaurants that might satisfy your cravings, just reach out and we'll be happy to help!
Tip 11: Book your stay during specific seasons.
Consider the timing of your trip. During summer there are more activities and many things to do along the coast. Planning a trip during the off-season has its benefits too — not as many travelers are on the island and the summer sun is replaced with a gentle breeze, perfect for leisurely strolls along the beach.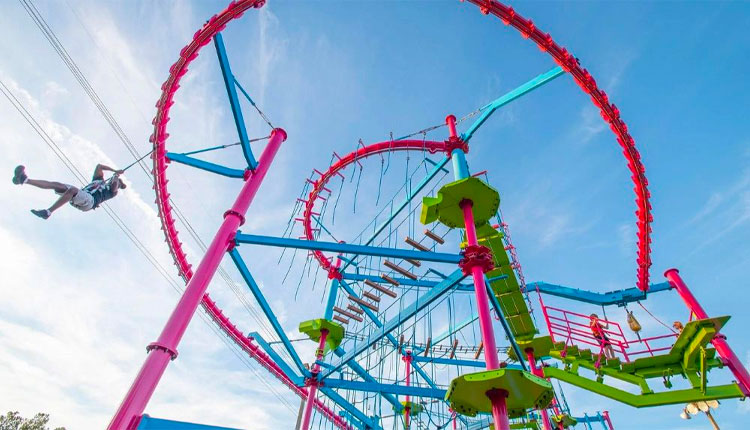 After a hefty first semester in school, your family would love a trip to the island! Spring Break is the perfect time of year to get that early taste of summer in Emerald Isle, and it's an excellent opportunity to provide your family with some fun and beautiful scenery before summer!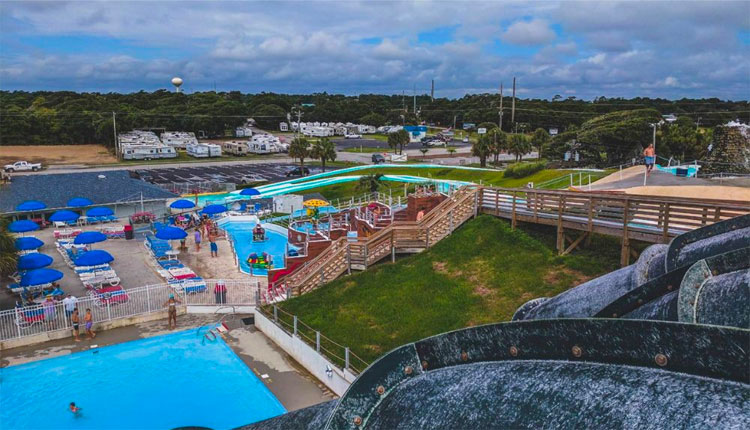 When it's summer on the Crystal Coast, there's no shortage of activities and events for you and your family to enjoy with your children. Whether you're planning to spend your days splashing in the refreshing waters of the Crystal Coast or getting an up-close look at aquatic life, there are new experiences for everyone. The events calendar is full of things to enjoy, and the days on the beach can as long as you want them to be. From waterparks to museums, there's something for all ages.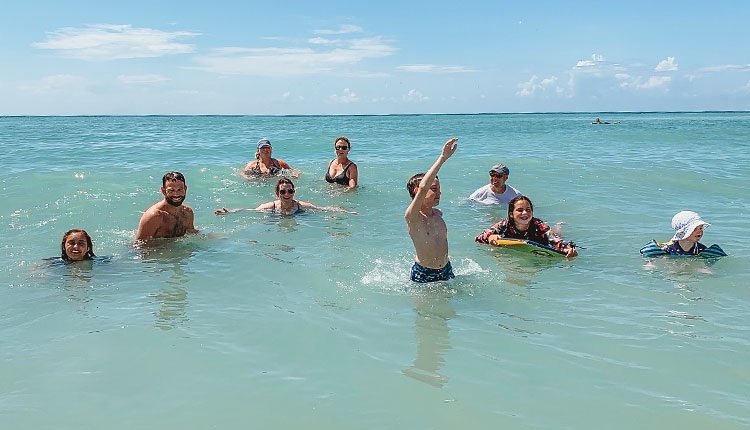 Schedule Your Trip
The perfect vacation makes you feel like you are home, only better. It's a place where you can relax and enjoy the company of family and friends without any distractions. And if you're traveling with kids? Well, that just adds another layer of challenge.
But it doesn't have to be hard! At Emerald Isle Realty, we know how to make your vacation as easy and enjoyable as possible. We can help you find exactly the type of rental home that will meet all your needs, from accommodating pets to providing extra space for guests or just being located close enough to the beach for an afternoon stroll!
We've been serving the North Carolina Coast since 1962, so we know what it takes to make your vacation perfect: time on the beach, fun in the sun and plenty of relaxation in between. Browse our selection of amazing vacation rentals today!
Save it for Later