There's something to be said for traveling alone with your spouse or significant other. Taking a trip together creates the opportunity to bond over new experiences, make new memories together, and take a much-needed break from home, work, and life's other responsibilities. Once you've decided to book your long, romantic weekend, we've created the perfect itinerary to help you experience the best things the Crystal Coast has to offer.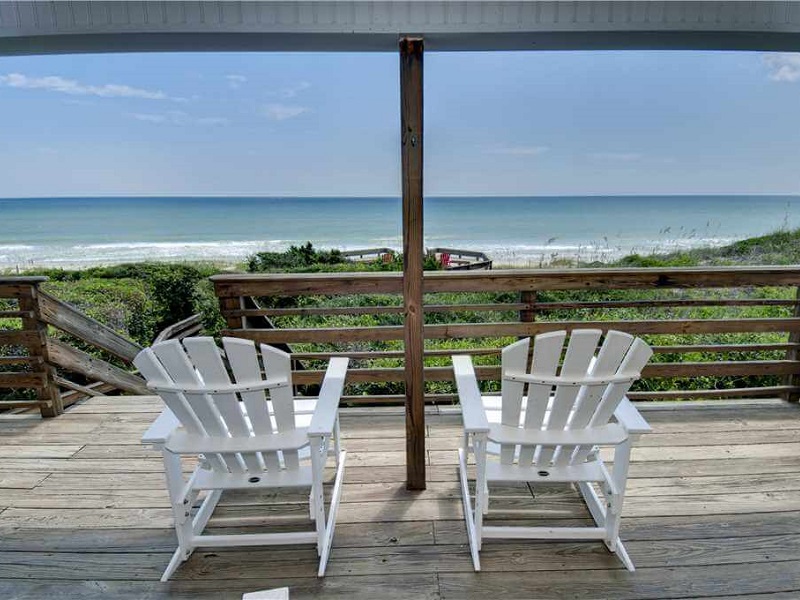 THURSDAY EVENING:
Get a head start on the weekend by heading to Emerald Isle on Thursday afternoon. Once you get into town, the first thing will be to check into your vacation rental so you can unpack your bags and get settled in before you head out to dinner. Emerald Isle is home to a variety of restaurants and there's something for everyone. After dinner, end the first evening of your trip with a romantic moonlit cruise.
FRIDAY MORNING & AFTERNOON:
Eat breakfast at your rental property or a local restaurant or homemade at your rental property and then spend the morning at the North Carolina Aquarium at Pine Knoll Shores. The aquarium is home to several animals that are native to the area, including loggerhead sea turtles, fish, and even sharks.
After the aquarium, pick up supplies for a romantic picnic and head to the beach. Spend the rest of the afternoon lounging in the sand, listening to the waves, and partaking in any of the water sports the Crystal Coast has to offer, such as paddle boarding or kayaking.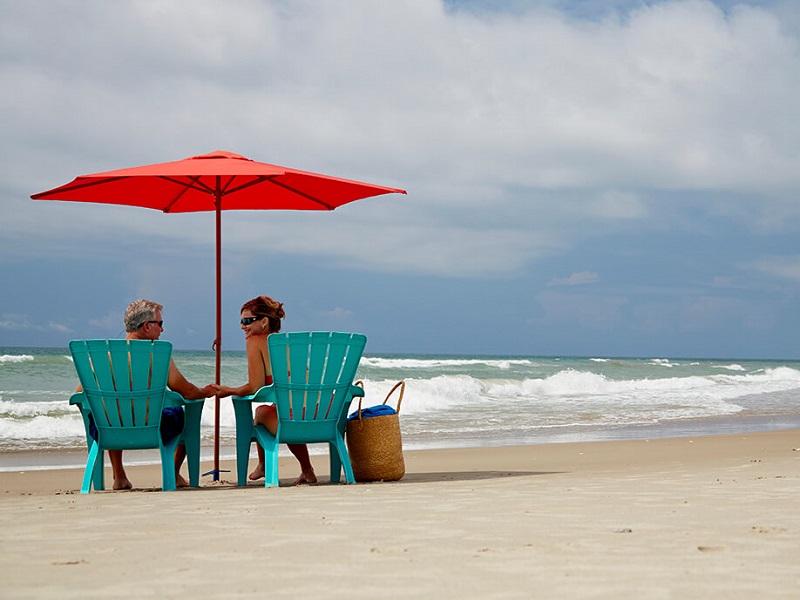 FRIDAY EVENING:
Since it's been a jam-packed day, spend your second night of vacation making dinner together at your vacation rental and schedule in-house massages to help you relax and unwind.
SATURDAY MORNING & AFTERNOON:
Wake up on Saturday morning rested and refreshed and head to an early-morning dolphin watch. It'll be a unique opportunity to get up close with Mother Nature and enjoy being out on the water together.
Once your dolphin cruise docks, head to lunch at a local eatery and get your energy up to visit all the amazing antique stores in the surrounding communities. We dare to say that antiquing could be considered a sport on the Crystal Coast. You should also be able to squeeze in some of Emerald Isle's culture on Saturday too with a visit to the local art galleries and museums. You and yours will be able to learn about the history of the area and enjoy artwork from local and regional artists.
SATURDAY EVENING:
As soon as you've had your fill of culture, get your fill of seafood while you're on the coast and head to dinner for some waterfront dining. End the night by walking off dinner on the beach with a bit of stargazing at the beautiful night sky along the waters of Emerald Isle. Grab a blanket and enjoy the views with the soothing sound of the waves in the background.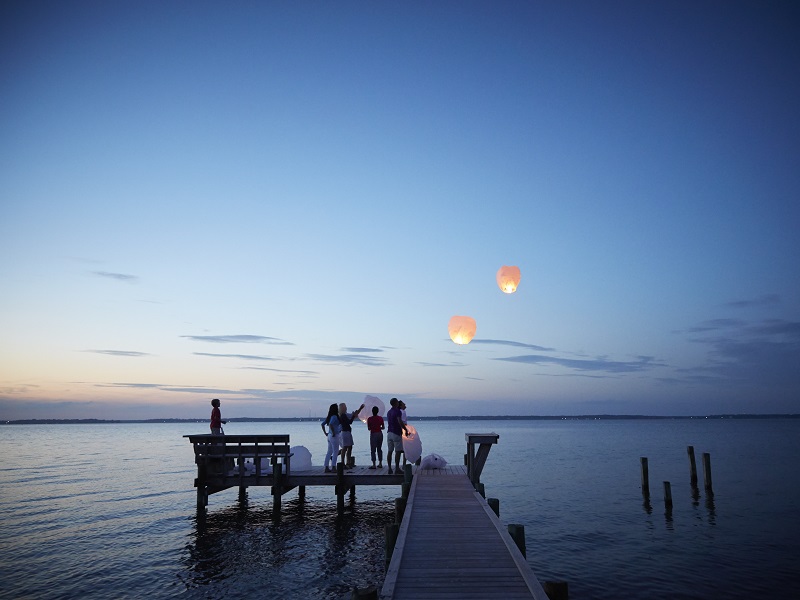 SUNDAY MORNING & AFTERNOON:  
For your last full day at the Crystal Coast, hit the road early in the morning for a romantic and scenic drive through Emerald Isle's surrounding communities. The coastline is roughly 85 miles long, which will be perfect for long talks or listening to your favorite jams. Make Cape Lookout National Seashore a destination along the way where you may catch a glimpse of wild horses, go shelling, or even climb the 207 steps of the Cape Lookout Lighthouse for some stunning views.
Feel free to stop as often as you please during this mini road trip for lunch in a new area or some souvenir shopping.
After a day of shopping, take a stroll down the beach and spend the rest of the day relaxing. This is a great time to capture some beach memories during your trip for your Facebook or Instagram accounts. Perfect for showing your friends at home what they're missing out on. Don't forget to tag us in your photos with #eirealtync. Once you've gotten the photos taken care of, lay out a blanket and enjoy your favorite adult beverage as you take in some of the most spectacular sunsets along the entire coast of North Carolina.
SUNDAY EVENING:
When your return from visiting the surrounding areas, make the most of your last night in Emerald Isle with a leisurely bike ride to take in all the magnificent scenery together. You can even ride your bikes to dinner before heading back to your rental property to pack up for the trip home.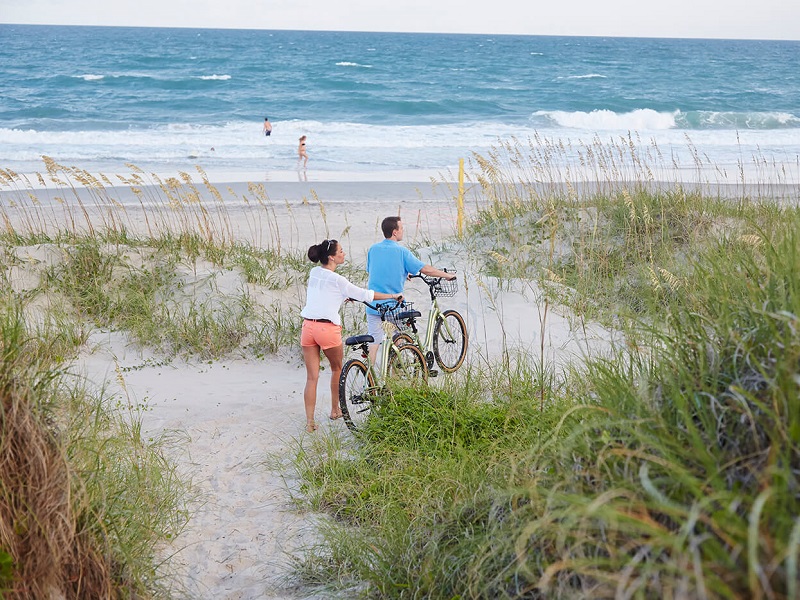 MONDAY MORNING:
Squeeze in every last second out of the long weekend and have breakfast together before you get in the car or on the plane to travel back home. This will be the perfect ending to your trip and will allow you to reminisce over your dreamy weekend together. You can also start planning all the other activities you couldn't fit in during this trip for your next visit to the Crystal Coast. However, if a long weekend isn't enough, maybe a week long stay might be just what you need.
Get started on your next romantic getaway and book your Emerald Isle vacation rental today!