The sun never ceases to shine its soothing warmth and revitalizing light on North Carolina's Crystal Coast. This week's featured property is Sunshine Estate, in the quaint beach community of Pine Knoll Shores. A luxurious oceanfront vacation property with space to relax and ample amenities to enjoy. Just scroll through these photos as you begin planning your sweet island escape.
Coastal Oasis
With coastal elegance and island luxury, Sunshine Estate goes beyond being just a vacation home — it's a true experience. This seaside home recently received various contemporary upgrades for the ultimate experience in comfort and entertainment. Entering Sunshine Estate will instantly put you in a vacation state of mind. Large windows throughout the home enhance the coastal vibe by providing boundless ocean views and letting in plenty of natural light. The sugar-white walls are adorned with coastal-inspired art and the house is decorated with vibrantly colored accents to create a laid-back yet luxurious feel.
The spacious living area boasts a variety of seating options including a large plush couch and armchairs all with the backdrop of the Atlantic Ocean. A center table provides the perfect spot for snacks and drinks and is positioned in front of a large Smart TV. The good times are not limited to the living area. Head outside for a moonlit evening on the beach with your vacation crew. Pour your favorite beverage and enjoy talks and laughter all set to the backdrop of the rolling waves.
The large gourmet kitchen and dining areas have everything you need to entertain, and the appliances are sure to inspire many delicious meals for breakfast, lunch and dinner. Take advantage of the open cooking area with smooth marble countertops and double ovens perfect for preparing your evening feast. Enjoy a quick snack at the kitchen bar complete with six bar stools or sit down for a family dinner at the dining table with seating for up to ten. Cleaning up after meals will be a breeze thanks to the kitchen's deep sink next to the dishwasher.
Sunshine Estate provides all guests with wireless internet, making sharing your vacation experience with friends back home or keeping your favorite playlist on repeat easy.
Sea Swept Nights
Sunshine Estate is your personal island retreat — designed to inspire relaxation and rejuvenation. This oceanfront vacation rental evokes levels of luxury you may have never experienced. Sunshine Estate was designed to give every guest a good night's rest as memorable as a day spent soaking up the sun. This coastal retreat boasts eight spacious bedrooms and five and a half bathrooms; Sunshine Estate is a secluded home that provides a deluxe living experience.
Sunshine Estate boasts two master suites, allowing two pairs of guests to catch a royal break before embarking on your next coastal adventure. Each master room provides a king-size bed and a private bathroom. These spacious rooms offer you direct access to a private deck overlooking the quaint Pine Knoll Shores. Wake up each morning and take your coffee outside to enjoy the peaceful sound of the ocean with a backdrop of a Crystal Coast sunrise.
Three of the remaining rooms are each fitted with a king-size bed, two have queen-size beds, and the last room provides a bunk bed for the youngest of guests. Each bedroom boasts the needed storage space for all your belongings, a Smart TV, and the most beautiful views the Crystal Coast offers.
Island Experiences
Sunshine Estate is a secluded property on Pine Knoll Shores' coastline. This beachy retreat allows you to arrive and start relaxing immediately. Head right out the door and start your day on the beach. Walk along the golden sands or swim until your heart's content. Head back to your vacation rental and continue to bask in relaxation.
This vacation property provides you with multiple levels to experience. Enjoy a sunbathing deck on the fourth level of the home and take in the panoramic views of the Atlantic Ocean. Plan a cookout and swim your day away in the tranquil infinity swimming pool surrounded by numerous chaise lounges and a handcrafted pergola to enjoy your favorite beverages.
Plan a movie marathon in the in-house theater or a night of friendly competition. Sunshine Estate also has a spacious game room with a smart TV, a billiards table for the pool sharks, and other games. If you want to venture out, there are plenty of activities to enjoy along the Crystal Coast. From biking to surfing, there's something for everyone and you're mere minutes away from the fun. This vacation property is located very close to Emerald Isle's quaint local restaurants and shops.
Book Now
With eight beautiful and spacious bedrooms, beach access and a private pool, planning your family's dream getaway with Sunshine Estate will lead to a new vacation tradition. Schedule your vacation today for true coastal living and views you've only dreamt about.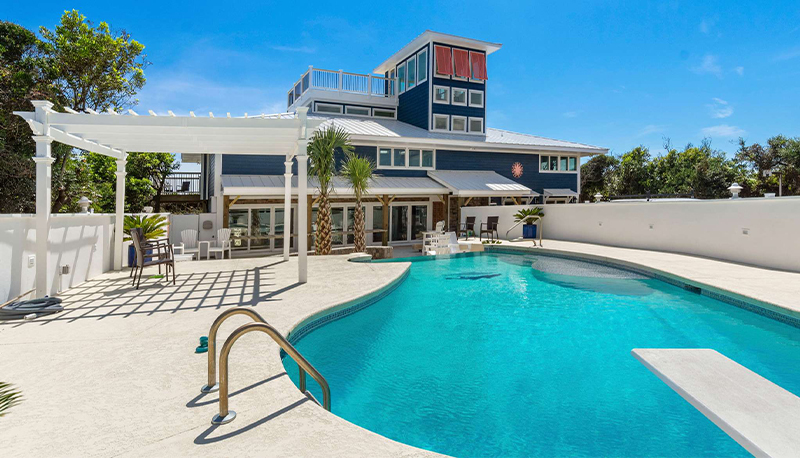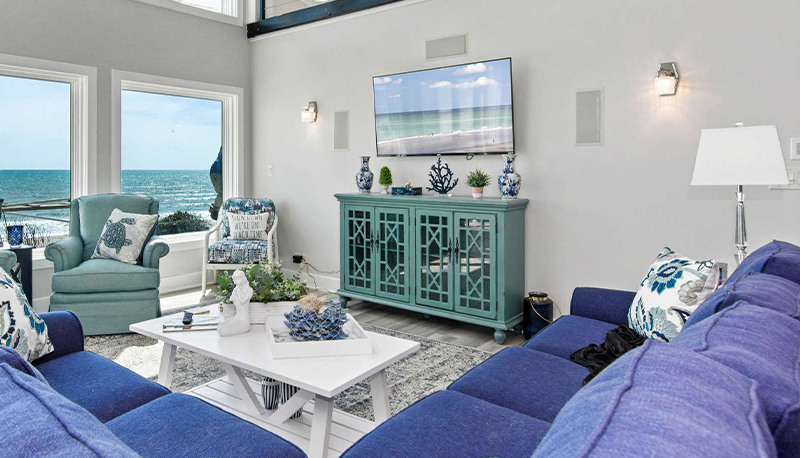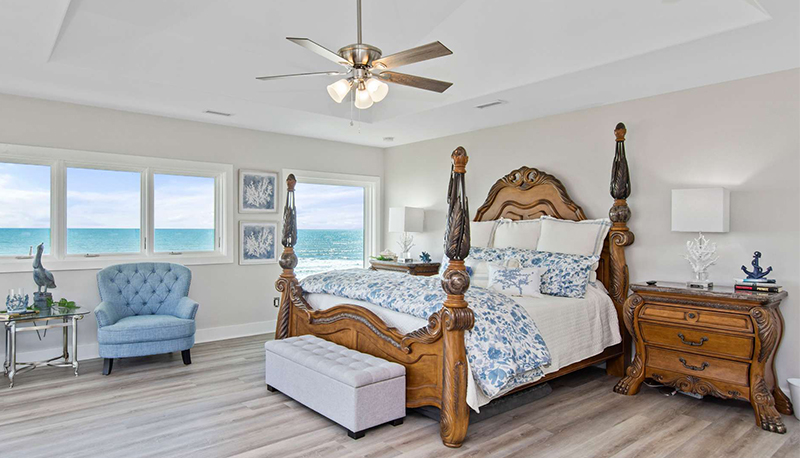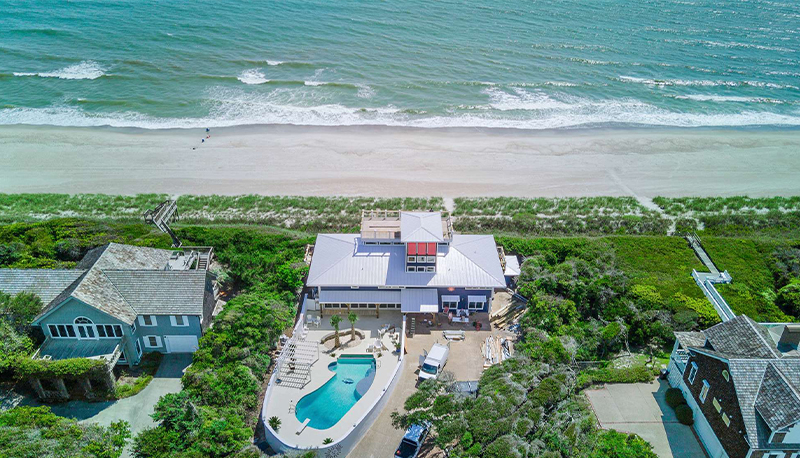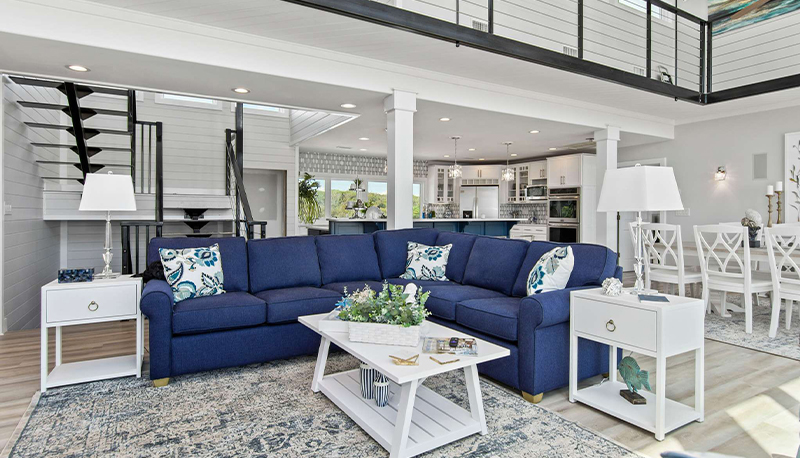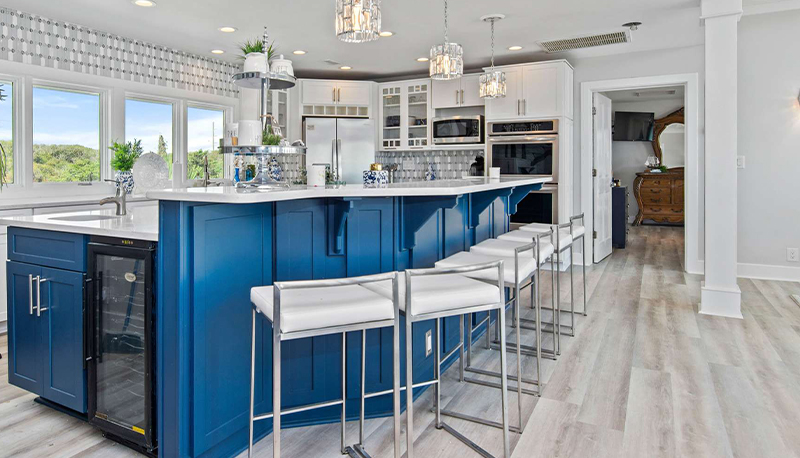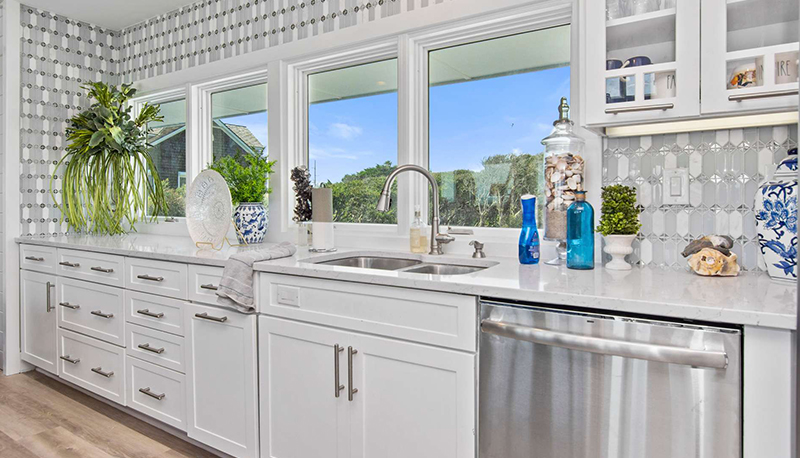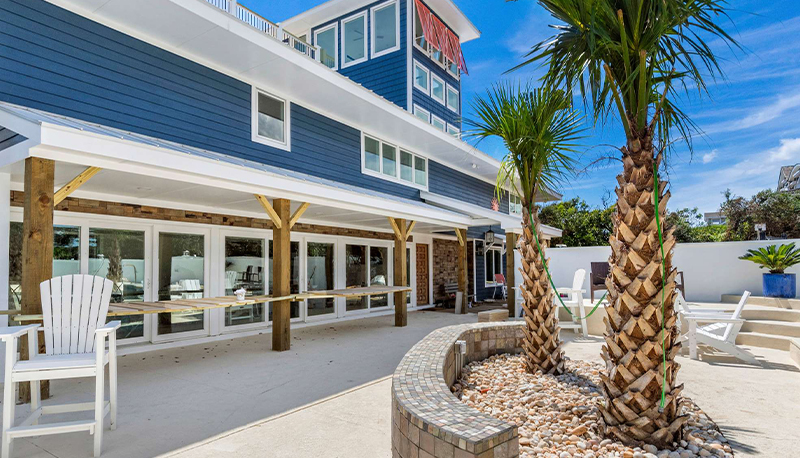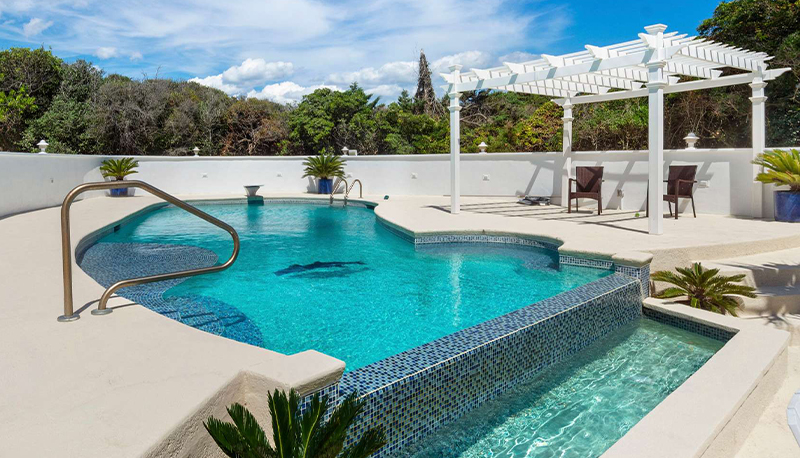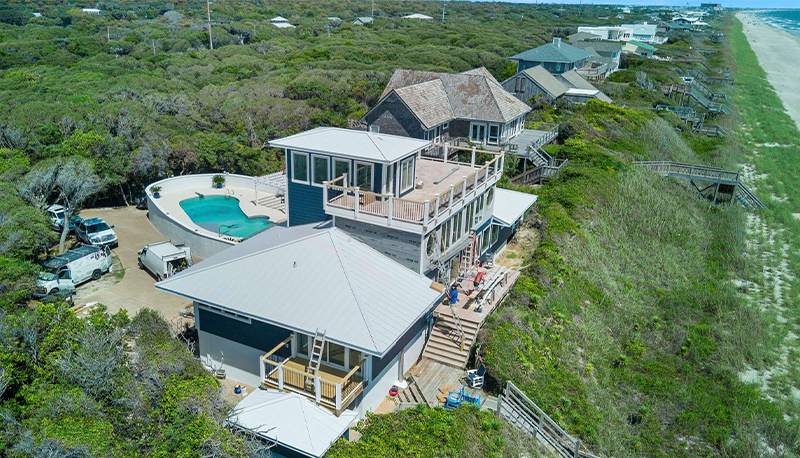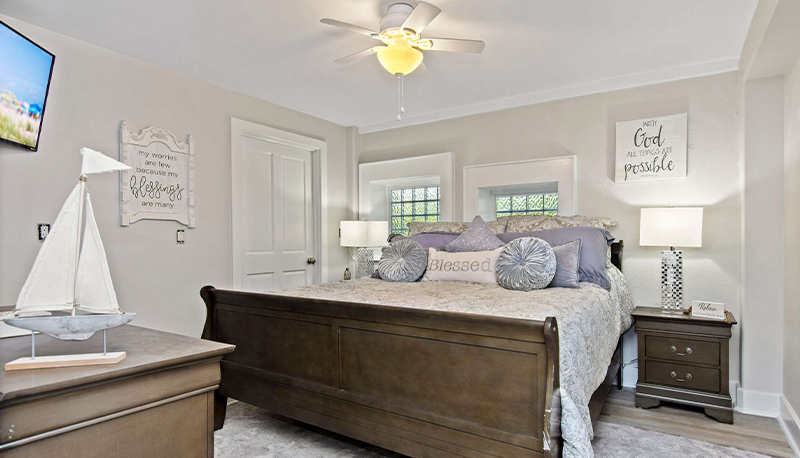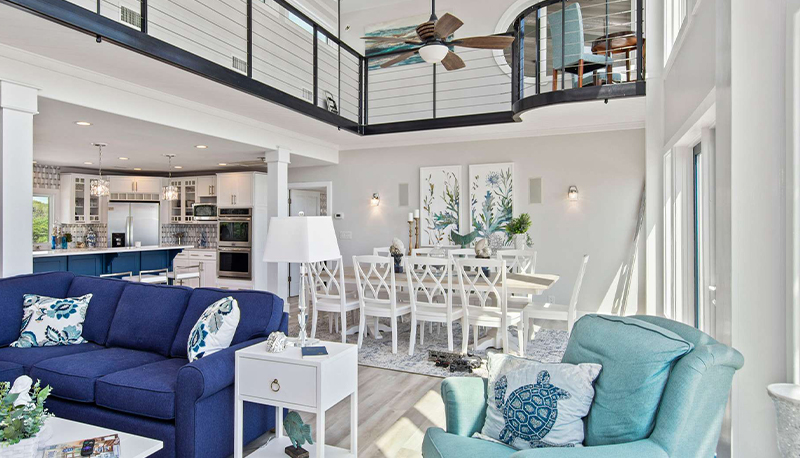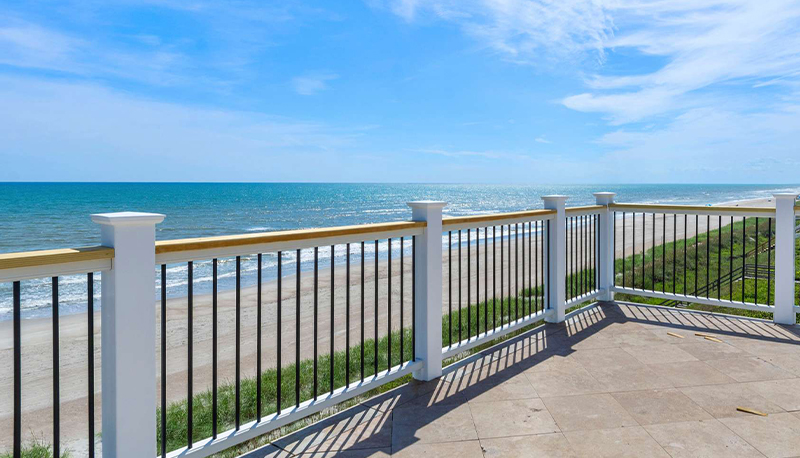 Save it for Later