Four seasons of pure adventure! That's what you can expect whenever you plan a getaway to Emerald Isle. From the golden sands to the peaceful waters of Bogue Sound, there's no shortage of attractions and activities for any family or group of friends to experience. When planning your sun-drenched beach getaway, Emerald Isle Realty boasts a variety of vacation rentals, but there's nothing quite as luxurious and convenient as an island condo. This week's featured properties are located in Village West, Emerald Isle's newest community. This coastal complex is the perfect combination of beach living, conveniently located local businesses and all the desirable amenities you need for any stay.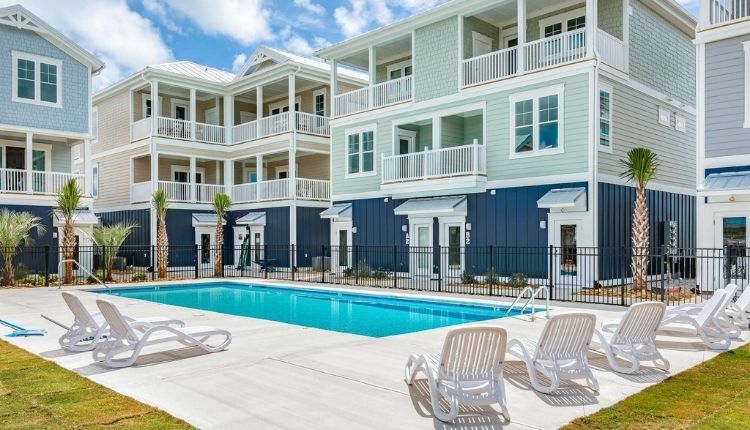 Your days in Emerald Isle will be filled with morning meditation sessions and afternoons will be spent soaking up the sun. Village West's chic condos and townhomes are just steps from the island's beautiful beaches, perfect for creating many salt-washed memories with your favorite people. Just pack your beach bag with snacks and drinks and take the dedicated boardwalk straight to the shore. After spending time on the beach, be sure to indulge in one of Village West's most lavish amenities, the community pool. This coastal complex brings the best shopping and dining experiences right to your doorstep with several options located within the condominium's community.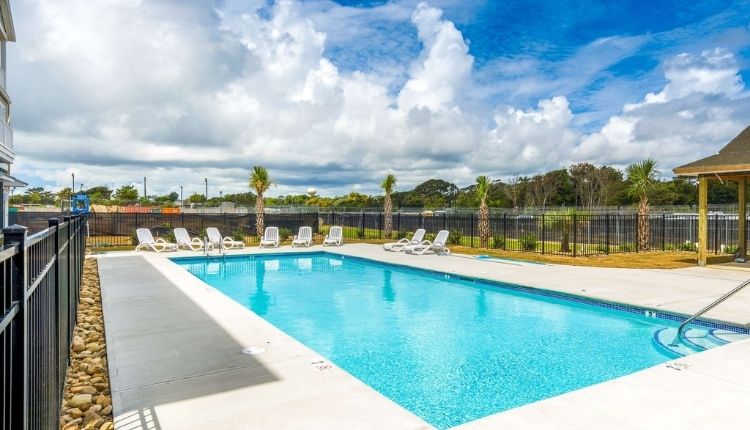 Close to all that the Crystal Coast has to offer and far enough away from the city life to enjoy the relaxed coastal vibe, Village West offers the ideal setting for a rejuvenating stay in Emerald Isle. Be sure to check our rentals as you start writing out your vacation itinerary.
Village West G A-2
Village West G A-2 is a cozy condo boasting three bedrooms and two and a half bathrooms. A private elevator takes you straight to the top floor's open living area, with balcony access offering boundless ocean views. This spacious living room comes complete with plenty of seating options and a large HD Smart-TV perfect for movie nights or streaming your vacation playlist. With bright walls, colorful coastal art and large windows, you will feel as vibrant as the shining sun. Right next to the living area is the condo's fully equipped modern kitchen. This updated cooking area provides you with all the appliances and space needed to prepare your favorite meals. Enjoy your meals around an extravagant dining table with enough seating for six. There are also four spots on the island for anyone looking to enjoy a mid-day, or night, snack.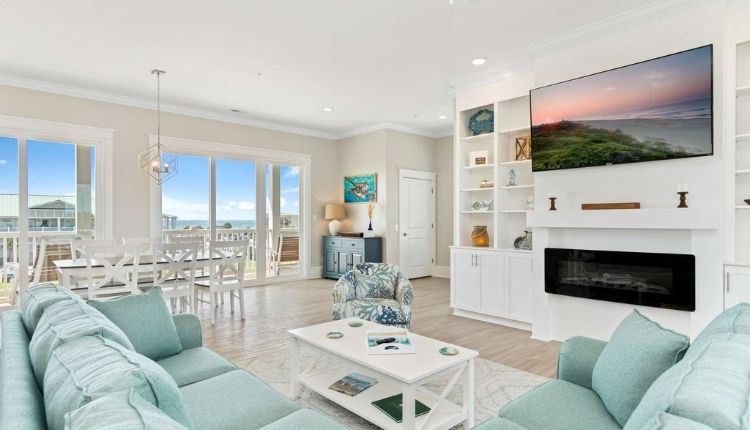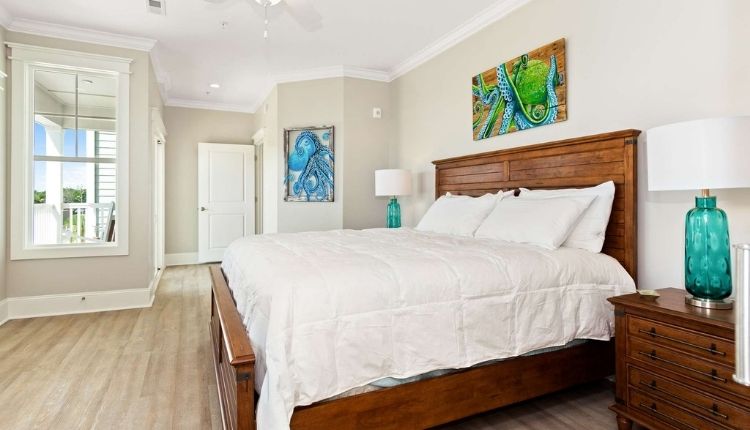 You will feel like island royalty while staying in the master suite. This room boasts a king-sized bed, plush enough for anyone to get a good night's rest. The private bathroom also adds a touch of class to the room. With a granite countertop, ample storage space and glass-enclosed shower, you will have all the amenities needed to start the day and or get ready for an evening out. The two remaining bedrooms are just as pleasing. Each option will add delight to your guests' vacation experience. Both rooms offer a queen-sized bed and a private bathroom. Every guest will have access to wireless internet, a laundry room and each room provides a Smart TV. Be sure to check the calendar to schedule your beach getaway at this property.
Village West H B-2
Village West H B-2 is a wonderful beachy condo providing two bedrooms and two and a half bathrooms. The living area is elegantly decorated and features green accents reminiscent of the island's emerald waters. With plenty of plush seating options to choose from and a crystal-clear Smart TV, this will surely be a spot to sit down and enjoy time with your favorite people. The intimate kitchen provides any home chef with all the appliances you need to create a delightful dish any night of the week. After cooking your favorite meal, serve your guests on the marble island, which provides enough seating for four.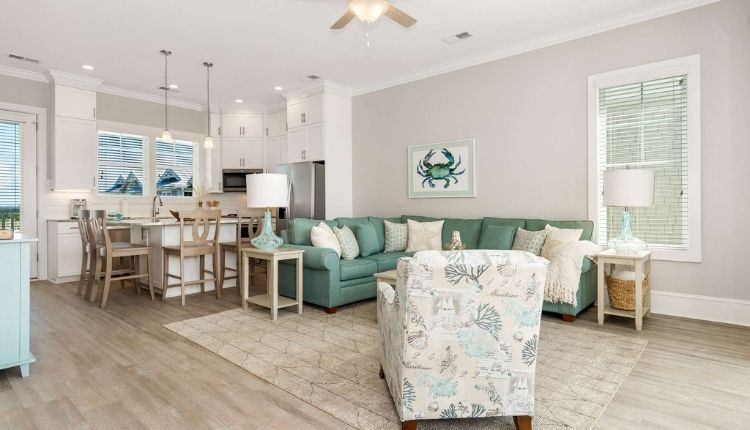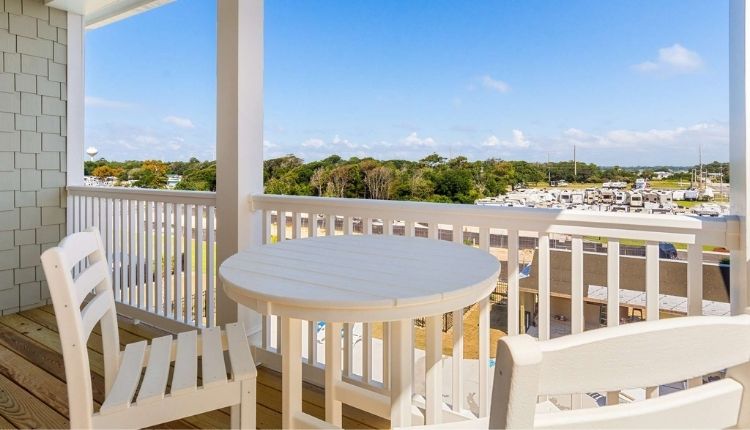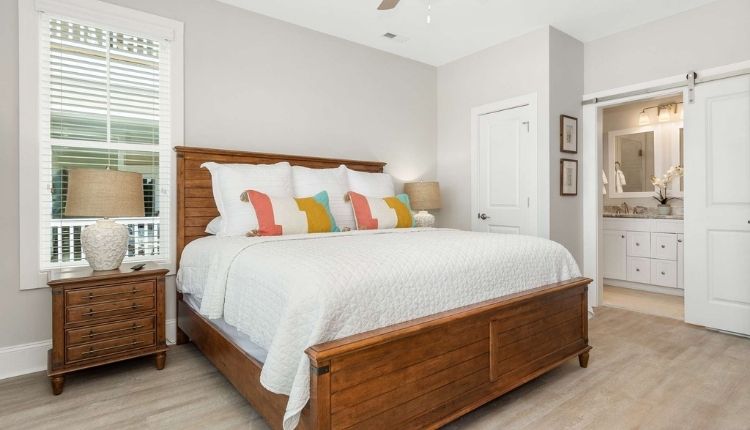 After days spent seeking out adventures on the Crystal Coast, relax and recharge at this vacation retreat. With two bedrooms, there is more than enough space for everyone to get a good night's sleep. The master suite provides you with a comfy king-size bed, a large chest of drawers for all your belongings and a luxurious private bathroom. The remaining bedroom boasts a queen-size bed and a private bathroom as well. There's also an office with a double bed for extra sleeping space. Staying connected will be easy with the wireless internet throughout the condo, plus as a laundry room to wash away the surf and sand. Schedule your ultimate getaway with Village West H B-2 today.
Village West J B-2
Village West J B-2, the last of our beautiful condos, features two bedrooms and two and a half bathrooms. With a living area decorated with tranquil hues of blue, this condo is the perfect vacation retreat to set your mind at ease while you relax in style. Just off the living room is the cooking area. The kitchen has plenty of storage space, a large refrigerator and a convenient island to help you prepare and serve meals during your vacation.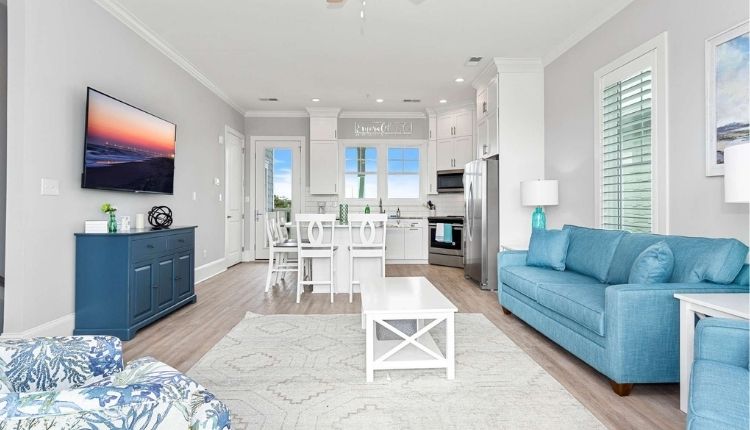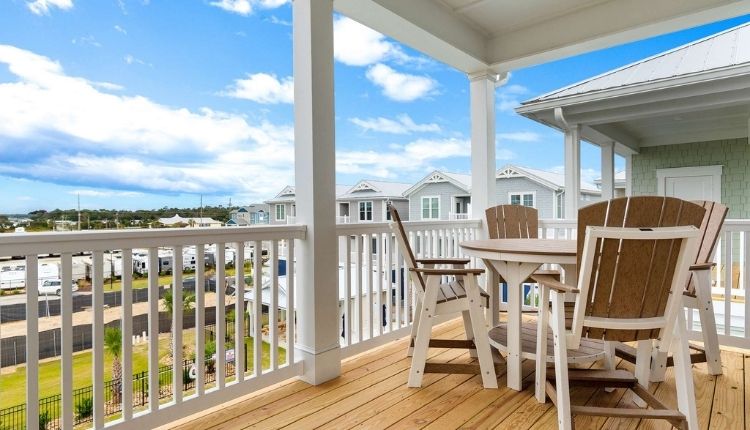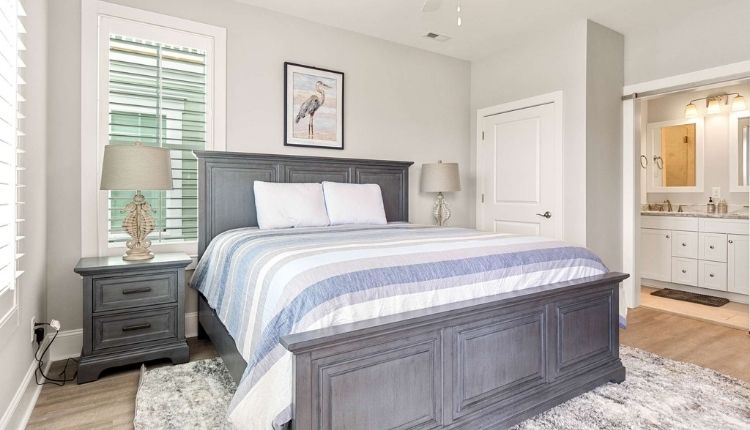 After a day on the beach, a night of cold beverages and hearty laughs, get some rest in the comfortably sized rooms. The master room provides you with a king-size bed and a private bathroom. The oasis of comfort continues in the other bedroom. Your guests will be treated to queen-size bed and their own personal bathroom as well. There's also a bunk bed in the office, perfect for the younger family members. With a dedicated laundry room, a Smart TV for everyone and wireless internet access, Village West J B-2 was designed to provide you with everything you need for a memorable and relaxing coastal getaway. Be sure to check the calendar to schedule your stay.
Book Today
With luxurious amenities, a community pool and dining and shopping on-site, you're in for an experience like no other. Start a new generation of traditions at Emerald Isle's newest complex Village West during your next vacation.
Save it for Later