Looking for a beach vacation that's perfect for families or groups of friends? Look no further than A Ray of Sunshine, this week's featured property.
This second-row cottage boasts four bedrooms and two bathrooms. This pet-friendly vacation property offers everything travelers desire when they are in search of a relaxing and fun-filled getaway on North Carolina's Crystal Coast. Be sure to swipe through photos of this beachy retreat as you begin planning your salt-washed trip to Emerald Isle, NC.
Sunny Days on Tap
A Ray of Sunshine is painted a vibrant yellow, reminiscent of the sunlight's endless warmth. This coastal retreat is also surrounded by lush greenery, creating a tranquil island oasis perfect for disconnecting from the day-to-day routine your long to leave behind.
A Ray of Sunshine's is set-up for you and your guests to enjoy the greatest of times. The spacious open floor plan is inviting, with high ceilings, large windows and hardwood floors throughout the property. Coastal décor adorns the soft-white walls and natural rolls through and pleasantly as an ocean wave.
The living area is the perfect place to relax and unwind with family and friends. There is a smart TV mounted above an entertainment shelf, as well as a center table for snacks or board games. The large, crystal-clear windows allow you to enjoy the views of the surrounding area, and direct access to the deck allows you to move a conversation or good time outside! Soak in the last light of the sun as it sets into the horizon and top off the night while immersing your memories in starlight.
For those who desire a quiet place to read, walk over to the two comfy couches around the coffee table. Or, if the younger crowd would like to watch a different movie, have them head up the spiral staircase to a second entertainment area. With various seating options and chill locations, every guest will have a spot to call their own.
The kitchen is well-equipped for any aspiring chef. The spacious cabinets provide you with plenty of room to store all the ingredients needed for any meal or dessert you wish to create. Plan a night of surf and turf complete with the sweetest of all pastries. Once your delightful meal is ready, invite your guests to dine at the table with enough seating for six. There are also four stools at the kitchen bar, perfect for snacks or an early cup of freshly brewed coffee.
A Ray of Sunshine also offers several other amenities, including a wet bar, washer and dryer, and wireless internet throughout. If you are looking for a relaxing and luxurious vacation, A Ray of Sunshine is the perfect place for you.
Moonlight Sonata
Each of A Ray of Sunshine's four bedrooms will be a comfortable retreat after a day spent exploring the coast. With coastal décor and tranquil colors, guests will be dozing off for a good night's rest before the moonlight peacefully illuminates the room.
The cozy cottage's primary room boasts a king-sized bed, plush enough for royalty. There is also a private bathroom, essential for preparing for an evening out or night in. With direct access to a private deck, don't be surprised if you're inspired to enjoy an ocean's symphony before turning in or a shot of espresso with sunrise first thing in the morning.
Two of the remaining bedrooms provide guests with a queen-sized bed, and the final bedroom features two twin-sized beds, perfect for younger travelers. Each bedroom at A Ray of Sunshine is equipped with a TV, perfect for catching a show or movie whether it's before bed or during a mid-day siesta. No matter how you spend your time, you're sure to have a relaxing and luxurious stay at A Ray of Sunshine.
Coast o' Clock
A Ray of Sunshine in Emerald Isle, NC, boasts direct beach access. You and your guests will be able to start your days on the beach as soon as you're done with breakfast! Cool off after a morning walk collecting seashells by jumping through waves, or simply spend your day lounging in the sun from your favorite spot on the sand. How you choose to create your sunkissed memories is up to you! Once you've experienced your sandy adventures, don't worry about tracking sand into your vacation property, Ray of Sunshine provides you with an outdoor hot/cold shower to rinse off before heading in.
A Ray of Sunshine is also close to Emerald Woods Park. This park is perfect for any traveler looking to get a closer look at a natural part of the island. There, you will find a nearly 2-mile trail. This 41-acre park's trail is also part of the North Carolina Birding Trail, so be sure to keep an eye out for several native birds, woodpeckers, and shorebirds. Plus, you might even spot some white-tailed deer and plenty of squirrels, which should keep the dogs entertained if they're along for the ride!
This vacation property is also nearby some of Emerald Isle's most popular restaurants and local shops, so be sure to stop by and experience another part of the coastal culture.
Book Today
With endless options for coastal comfort and direct beach access, A Ray of Sunshine is a vacation property that will elevate your trip to Emerald Isle. Start planning the greatest of all trips and be sure to schedule your next getaway with Emerald Isle Realty!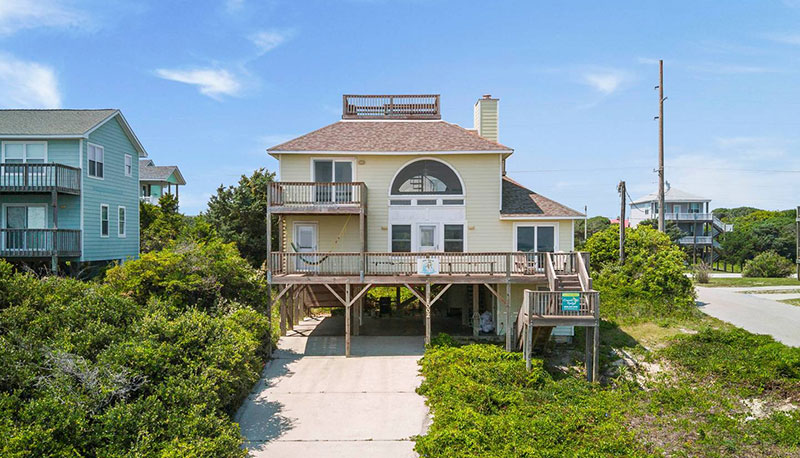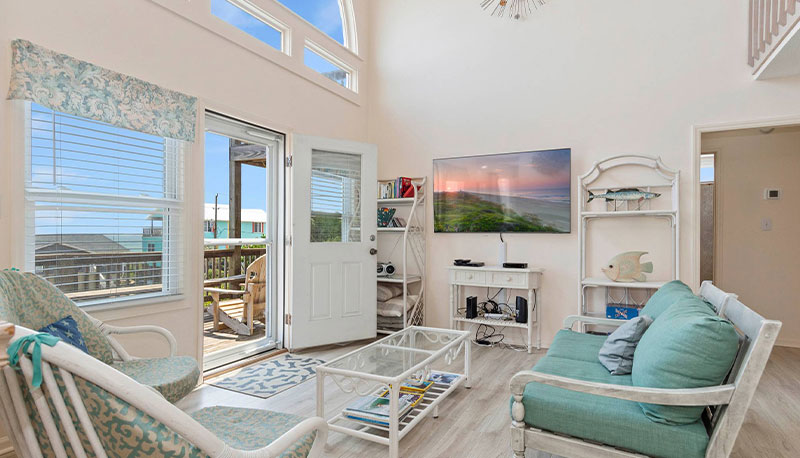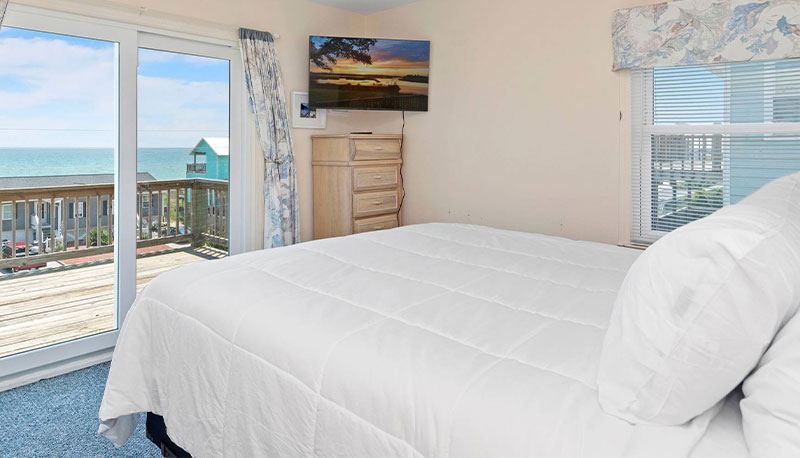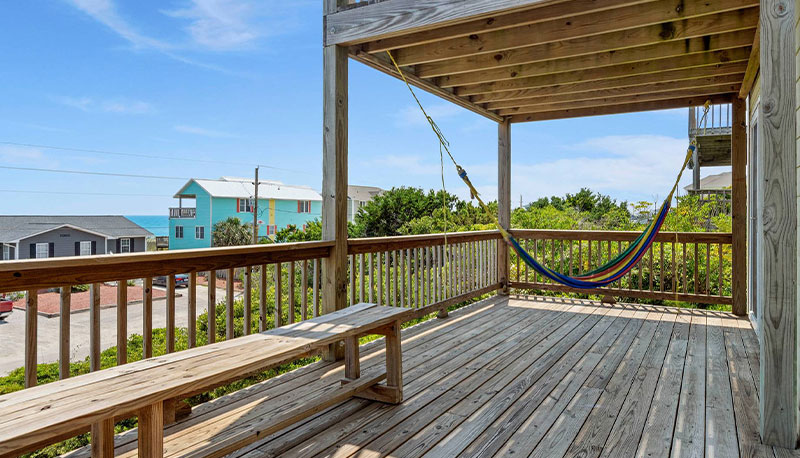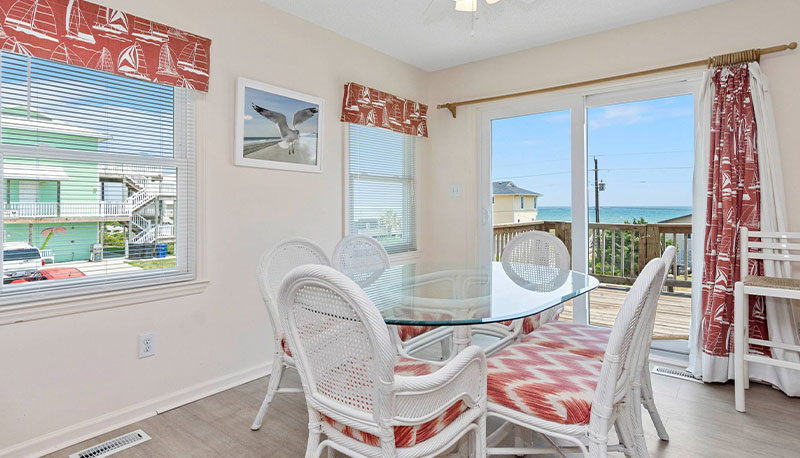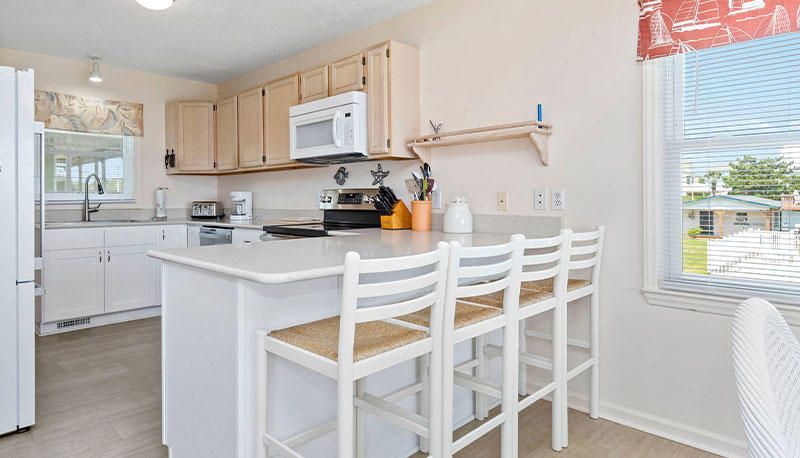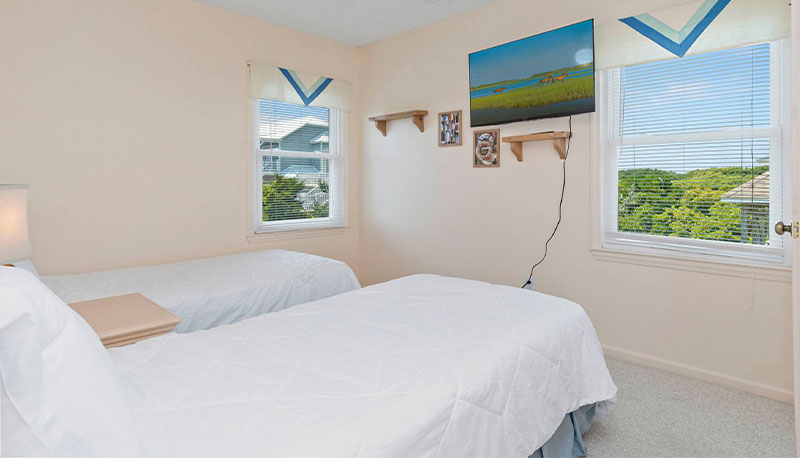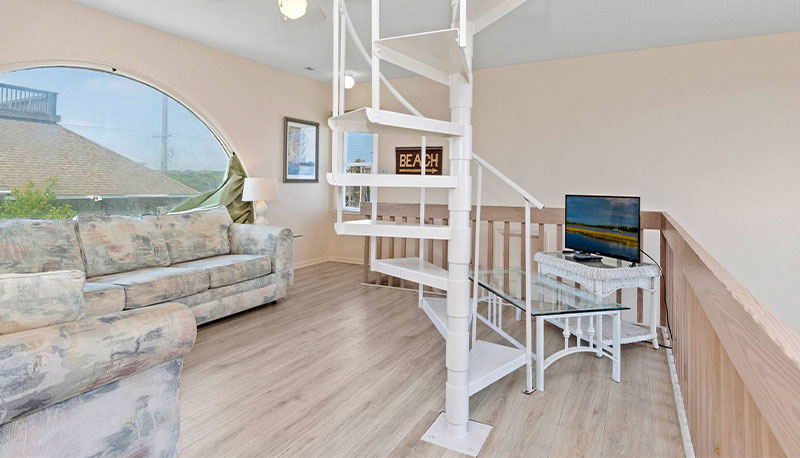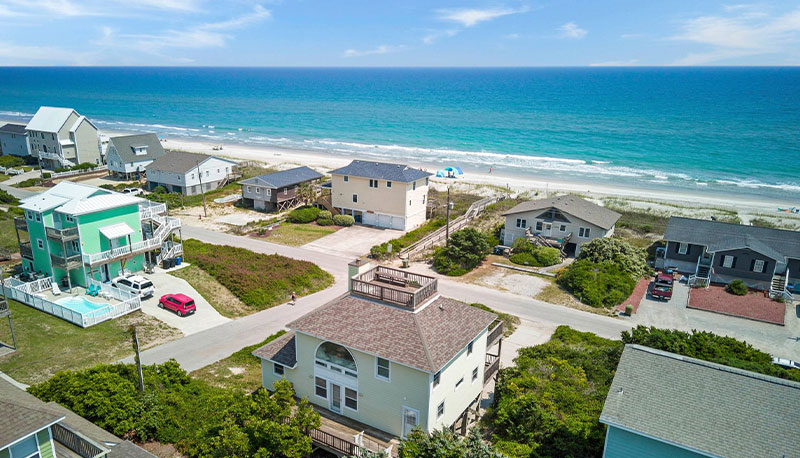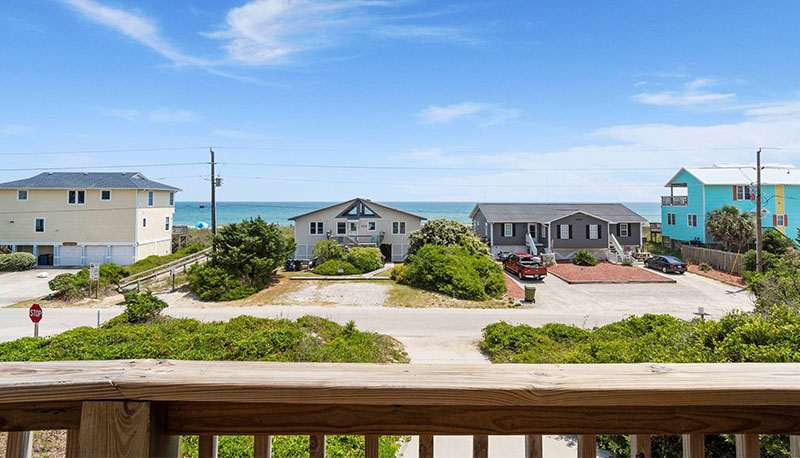 Save it for Later