Embark on a search for opulence, indulgence and relaxation in Emerald Isle, North Carolina! While the pristine beaches and treasure trove of attractions will be the setting for fresh experiences, we have a luxurious vacation property designed to elevate your coastal getaway to new heights! This week's featured property, Chalet By The Sea, boasts lavish accommodations for your escape to the coast. With its charming design, desirable amenities and proximity to local attractions, this coastal haven invites you to immerse yourself in a world of tranquility and coastal splendor.
Whether you're seeking a romantic escape or a family vacation, Chalet By The Sea promises an idyllic coastal experience that will leave you with cherished memories for years to come. Just swipe through these photos and be inspired to plan your next vacation to Emerald Isle, NC!
Your Retreat by the Sea
Chalet By The Sea provides you and your guests with an array of high-end amenities that redefine the meaning of luxury. It's a middle-row coastal cottage that brings a unique style to a picturesque North Carolina island. This stunning vacation property epitomizes seaside elegance, offering a breathtaking retreat in the heart of Emerald Isle.
From the moment you set foot inside, you'll be captivated by the spacious open-concept layout, flooded with natural light and adorned with stylish furnishings. The expansive windows showcase panoramic views of the property's lush trees, inviting you to bask in the beauty of the surrounding landscape and unwind in the comfort of this coastal haven.
As you make your way across the hardwood floor into the living area, you're greeted by a sophisticated ambiance. The plush, oversized sofas beckon you to sink into their soft embrace, while the meticulously crafted coffee table invites you to prepare enticing appetizers or uncork a bottle of fine wine. The vibrant island-inspired décor helps create a tranquil oasis that exudes serenity. Natural light floods the room, highlighting the rich textures of the shiplap wall. Every detail has been thoughtfully curated to ensure a seamless blend of style and comfort. The living area proves the perfect setting for intimate conversations, blissful moments of solitude or a memorable night watching your favorite movies on the large Smart TV. Whether you're unwinding after a day of exploration or enjoying a cozy evening by the fireplace, this living room promises a haven of luxury that will leave you feeling more than rested.
The entertainment doesn't end with the TV, this house's thoughtfully designed with a couple of attention-stealing cozy corners. In the living area, you will also find a bookshelf filled with board games that promise hours of laughter and friendly competition, creating memories that will last a lifetime. And when it's time for a relaxing break, the charming coffee nook with ample seating for two invites you to savor your favorite brew while experiencing cherished conversations or basking in a quiet moment of solitude.
Prepare to be enchanted by the culinary delights that await in Chalet By The Sea's exceptional kitchen. From its sleek, modern design to its top-of-the-line appliances, this space is a haven for aspiring chefs and food enthusiasts. The spacious countertops provide ample room for meal preparation, while the carefully organized cabinets and pantry ensure that every ingredient and tool is easily accessible. Whether you're whipping up a gourmet feast or simply enjoying a quick snack, this kitchen sets the stage for culinary adventures and unforgettable dining experiences. Once your Carolina seafood feast is ready, invite your guests to dine at a spacious dining table with enough seating for eight. There are also six barstools at the kitchen island for anyone needing an extra spot.
After dinner, keep the good times flowing. Spend the rest of your evening on the covered deck or enjoy good company poolside. Chalet By The Sea boasts a game room perfect for some friendly competition. Get ready for endless fun, the game room is a true haven for pool sharks. The pool table beckons a friendly 9-ball tournament or a skillful game of 8-ball. With seating options and a Smart TV, you and your guests are guaranteed hours of fun and unforgettable memories. With a laundry room and wireless internet, this vacation property has all the conveniences of your home.
Pampered Sleep
Indulge in restful nights and bright mornings in the beautifully designed bedrooms of Chalet By The Sea. This luxurious vacation rental boasts four exquisite bedrooms and bathrooms. Each bedroom has been created to provide the utmost comfort and tranquility. Three of the spaces boast lavish king-sized beds, enveloping you in a cocoon of relaxation, while the fourth bedroom offers two cozy twin beds, perfect for accommodating additional guests or younger travelers. Two bedrooms are thoughtfully built with private bathrooms equipped with modern fixtures and stylish finishes, creating a soothing atmosphere where you can refresh after a day spent on the island. With tasteful decor, plush bedding and ample space, these bedrooms provide a serene retreat after a day of beachside adventures.
Start your day with a revitalizing experience or unwind in the evening with a pampering routine, knowing that these bedrooms offer a space of solitude within the embrace of this stunning vacation retreat.
Coastal Bliss
Chalet By The Seas is situated alongside the scenic Emerald Isle bike path, this location offers effortless access to an array of delightful restaurants, charming ice cream shops and a quick drive to nearby grocery stores.
While on a coastal getaway, you and your guests will desire to spend as much time soaking up the sun and splashing through the waves! While staying at this vacation rental you can enjoy the convenience of beach access being just a stone's throw away, and you will use the provided beach cart for a hassle-free excursion! Collect seashells or read through a new book, you can choose however you want to spend time on the beach.
After beach-time memories are created, head back to your vacation rental for a different kind of aquatic experience! Nestled in a serene setting, the pool area offers a private oasis where you can unwind and appreciate the warm coastal ambiance. Immerse yourself in the refreshing waters, taking leisurely laps or simply floating lazily to your heart's content. Lounge on the comfortable poolside chairs, basking in the glorious sunshine, as you sip on your favorite tropical drink and enjoy the gentle breeze that rustles through the palm trees. Whether you're seeking a tranquil retreat or a lively gathering spot, the pool area is perfect for creating cherished moments with loved ones. So, dive in, make a splash and create unforgettable memories that will be the highlight of your vacation.
Plan Today

Don't miss the opportunity to experience the luxury, comfort and breathtaking natural views that Chalet By The Sea! Embark on an unforgettable coastal escape by scheduling your stay with Emerald Isle Realty. With our seamless online reservation system, securing your dream vacation rental has never been easier. Plan the greatest of all trips today.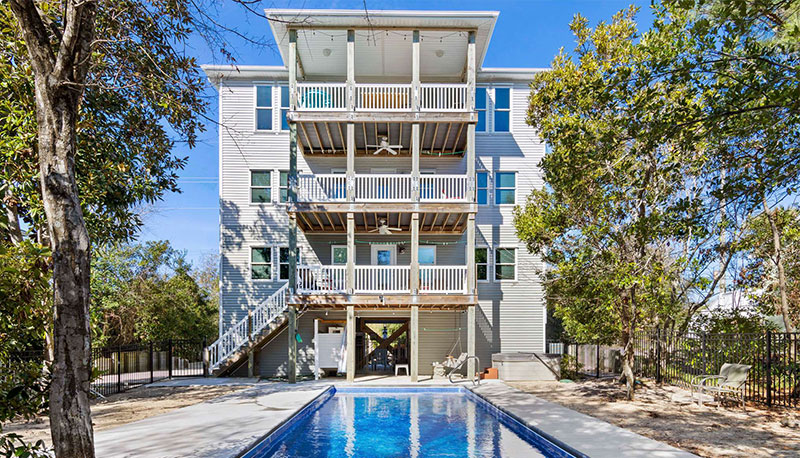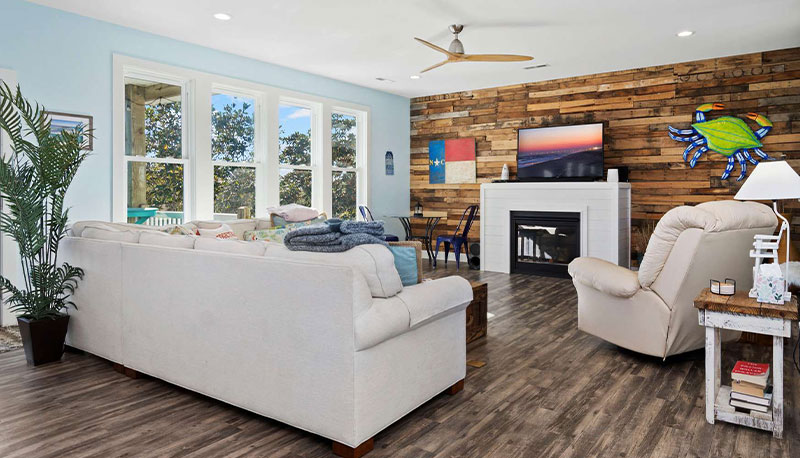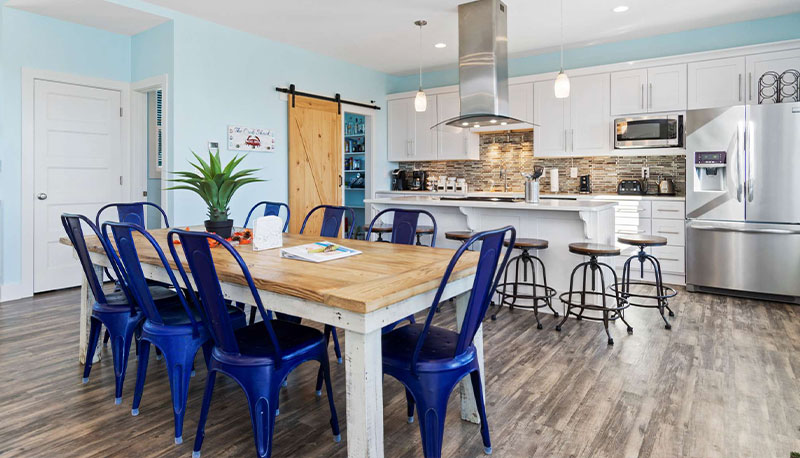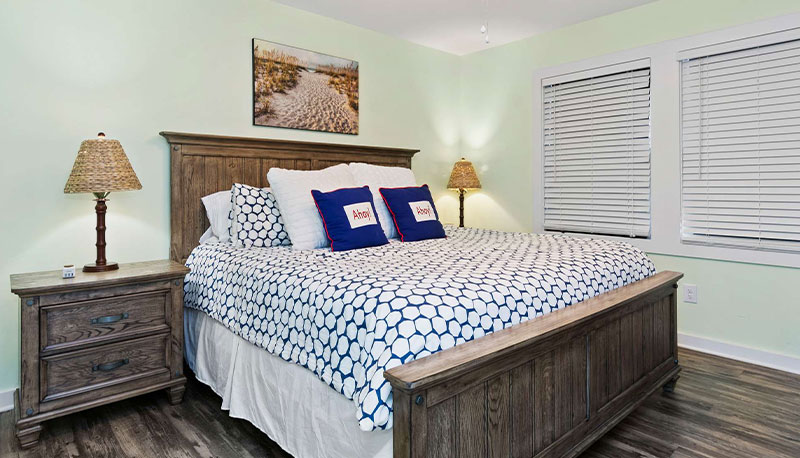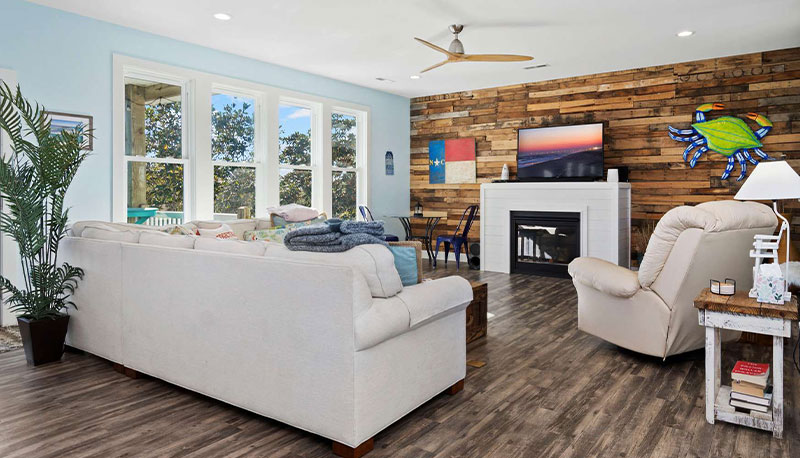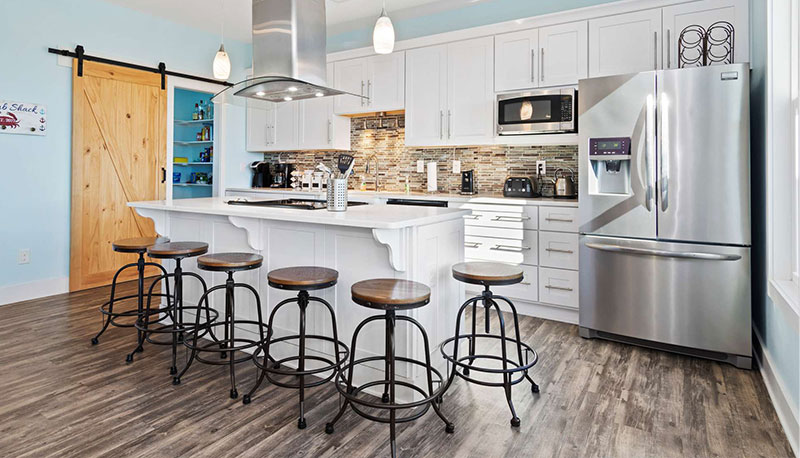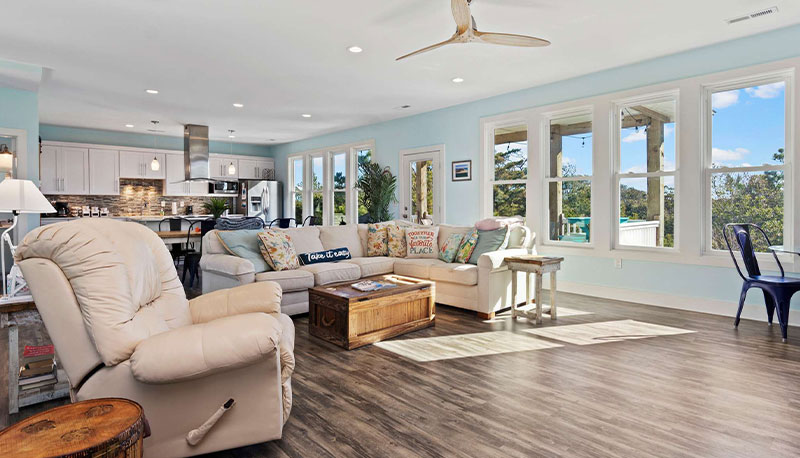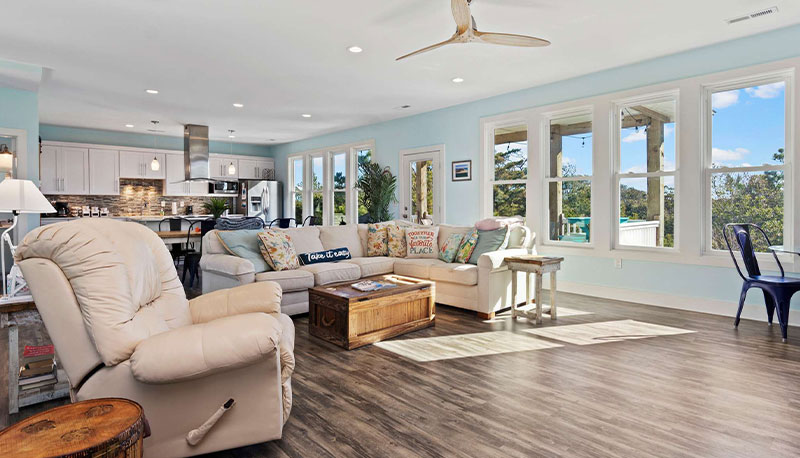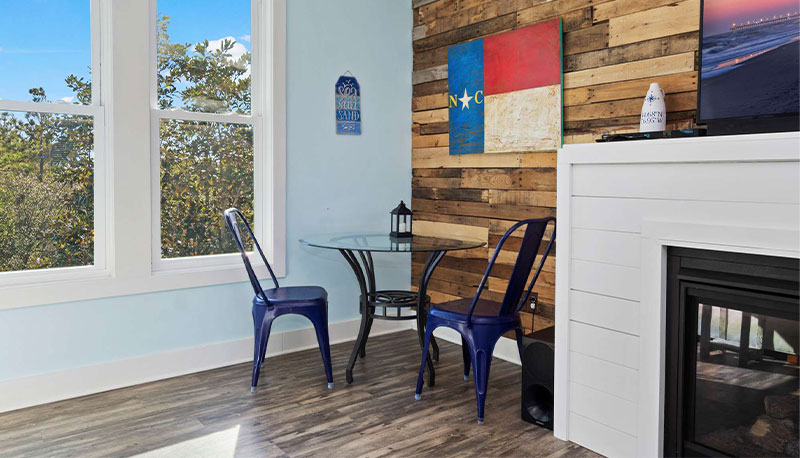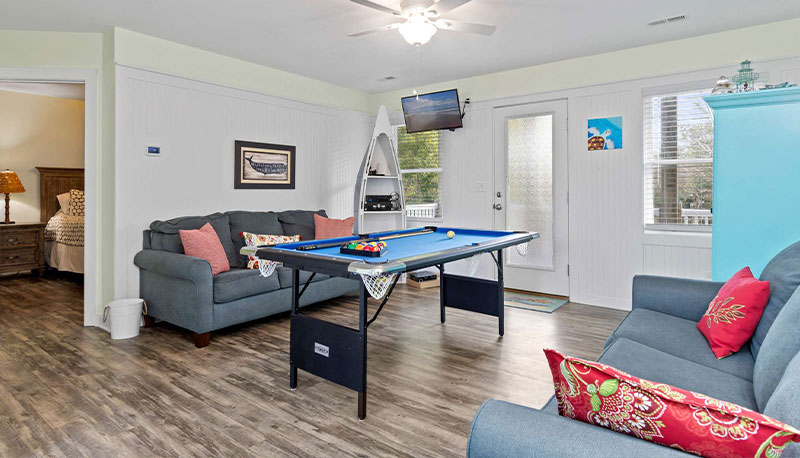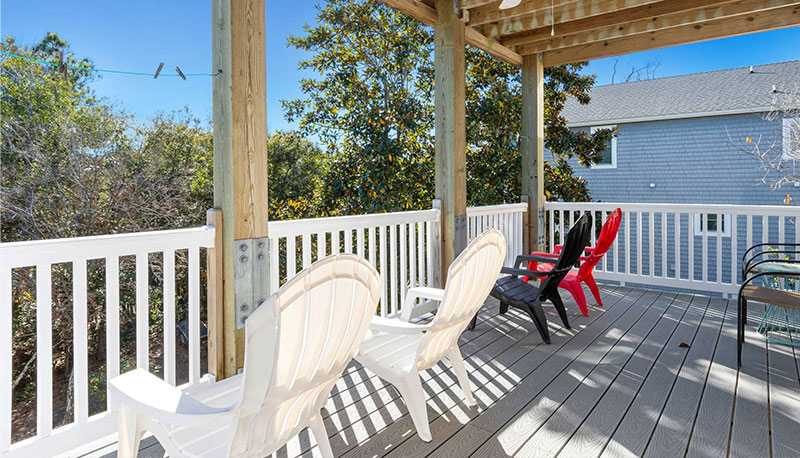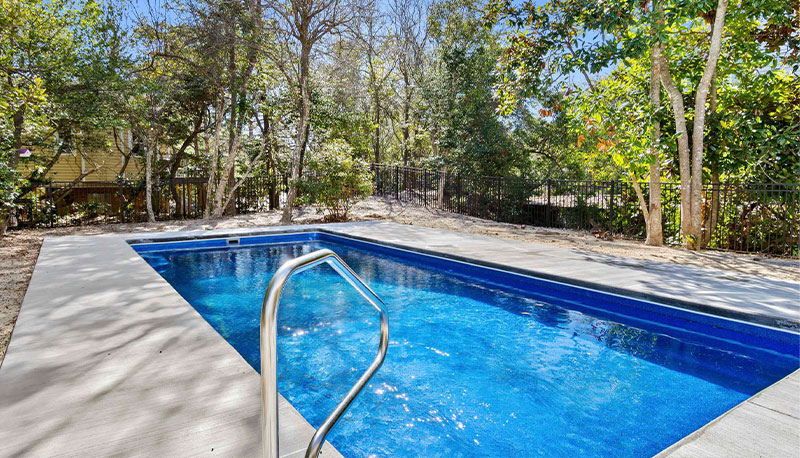 Save it for Later