Welcome to this week's featured property, EmOceanal Rescue, your beachfront escape amidst the beauty of Emerald Isle. This exquisite second row retreat promises more than just a luxurious stay; it offers an emotional rescue, a true sanctuary for the soul. Here, the gentle whispers of the waves and the inviting ambiance offer a unique serenity, allowing you to experience profound peace.
Families, friends, and groups of all sizes will find EmOceanal Rescue to be a haven of joy and togetherness. The spacious five-bedroom, five-bathroom design and family-friendly amenities ensure that every visitor can create cherished memories by the sea. As you explore the property's photo gallery, you'll be transported to a world where worries fade. Here, the beach is an extension of your living space, inviting you to unwind and find solace in your home away from home.
Shared Joy in Seaside Spaces
Within EmOceanal Rescue, the living room area welcomes you with light-colored beachy wood-paneled walls, creating a serene ambiance that mirrors the natural beauty just outside. The space is an invitation to unwind, adorned with elegant modern coastal decor that effortlessly merges sophistication with seaside charm. Plush sofas encourage shared laughter and relaxation, fostering conversations against the backdrop of panoramic sea views. Adjacent to the living area, the pristine white kitchen stands as a culinary sanctuary, equipped with modern appliances and complemented by bar stools for casual dining. The kitchen seamlessly transitions into an indoor dining room, featuring a dining table with enough seating for eight.
EmOceanal's charm extends to a private library, a retreat for book lovers where a cozy nook, complete with a window seat, becomes a favorite corner. Here, avid readers lose themselves in the world of words with the ocean waves as a background melody.
Outside, two expansive decks beckon, each offering comfortable chairs to savor the endless ocean views. These outdoor sanctuaries provide the perfect setting for moments of peace where the sea breeze gently caresses your skin. One of the decks boasts a grand dining table, so you and your loved ones can enjoy meals surrounded by expansive sea views.
As night falls, EmOceanal Rescue's game room comes to life. Board games galore offer endless fun, with comfortable couches and a spacious card table for up to six players. The room buzzes with energy as friends and family engage in strategic battles, celebrating victories and fostering a lively atmosphere of friendly competition and connection.
Suite Dream
Prepare to be enchanted by EmOceanal Rescue's beautifully designed bedrooms, each an oasis of tranquility and style. Among them, discover two primary suites, complete with comfy king beds, Smart TVs, private deck access and dedicated bathrooms. Imagine yourself relaxing in a clawfoot tub, savoring moments of calm amidst the coastal charm.
Bright and cheery, these rooms come to life with modern coastal furniture, seamlessly blending comfort and sophistication. Sink into the plush beds and experience deep rest as the gentle lull of the ocean waves lull you to sleep. EmOceanal's bedrooms guarantee a rejuvenating experience, leaving you refreshed and invigorated for the adventures that await each morning.
Poolside Paradise
When you're ready to step outdoors, EmOceanal Rescue offers a world of fun and excitement, unlike any other! Imagine the sheer delight of plunging into your private swimming pool, a refreshing escape from the coastal sun. Picture the laughter of your family echoing as they play in the pool, splashing and frolicking, or relaxing on colorful floats, drifting lazily under the clear skies. Lounge on the expansive tanning deck, relishing cool drinks and the warm caress of the sun on your skin.
Engage in lively family tournaments at the cornhole area, where the competitive spirit makes for a day full of fun. Afterward, unwind in the hammock, swaying gently in the breeze, lost in tranquil daydreams.
Venture beyond the boundaries of your coastal sanctuary, and Emerald Isle reveals its splendors. Mere steps away, just across the street, the inviting sandy shores of the beach eagerly await your presence. Experience the sand beneath your feet as you lose track of time, delighting in endless moments with your family. Explore the wonders of the nearby sound, a haven for kayaking and paddleboarding, or wander through the local shopping districts where each boutique holds its own special charm.
After beach escapades, rinse off the salt and sand in the enclosed hot/cold outside shower, preparing for evenings filled with freshly grilled cuisine from the gas grill. It's the perfect way to end a day of seaside fun and family bonding.
Lock in Your Beach Getaway
Ready for a family getaway like no other? EmOceanal Rescue awaits. To reserve your spot in this cozy seaside retreat, all you need to do is check the calendar, find the dates that fit your family's schedule, and lock in your stay. With everything tailored for family fun, from beachside play to cozy evenings, your EmOceanal adventure awaits. Secure your family's getaway today!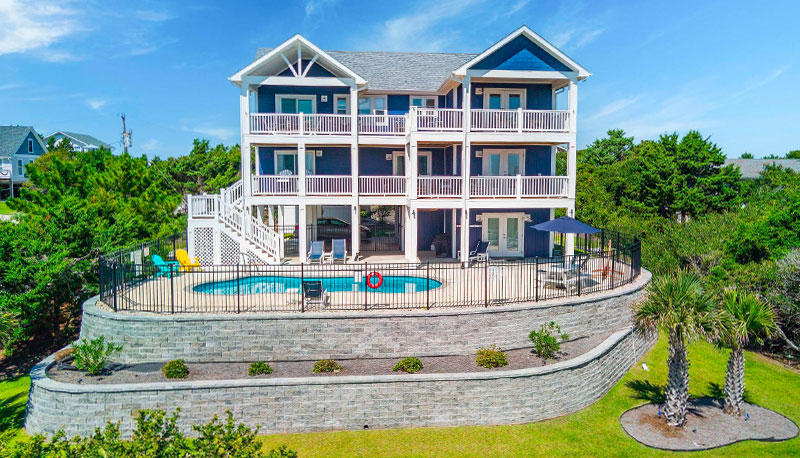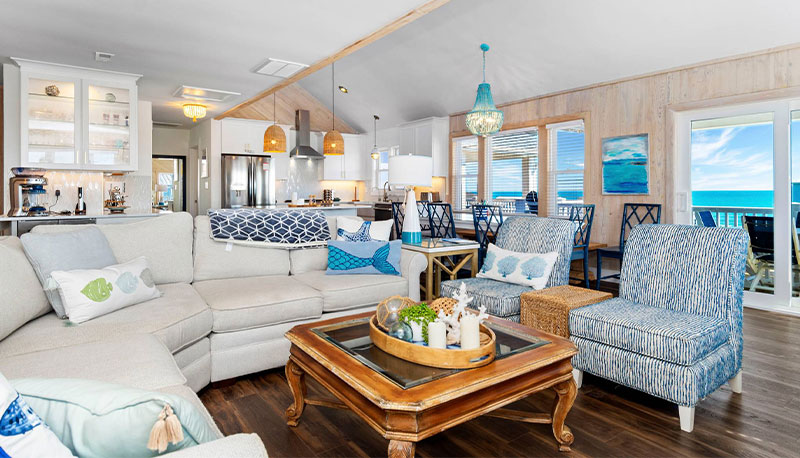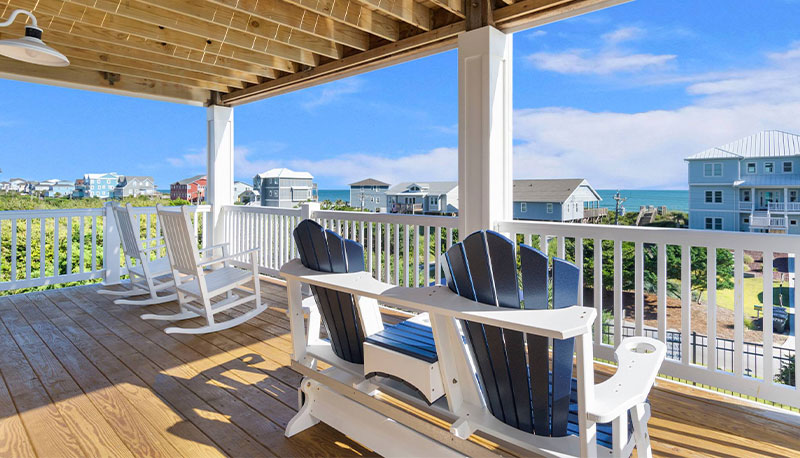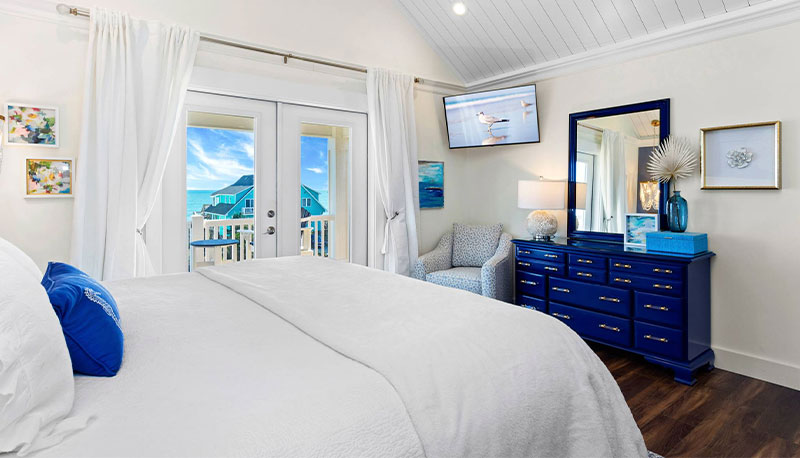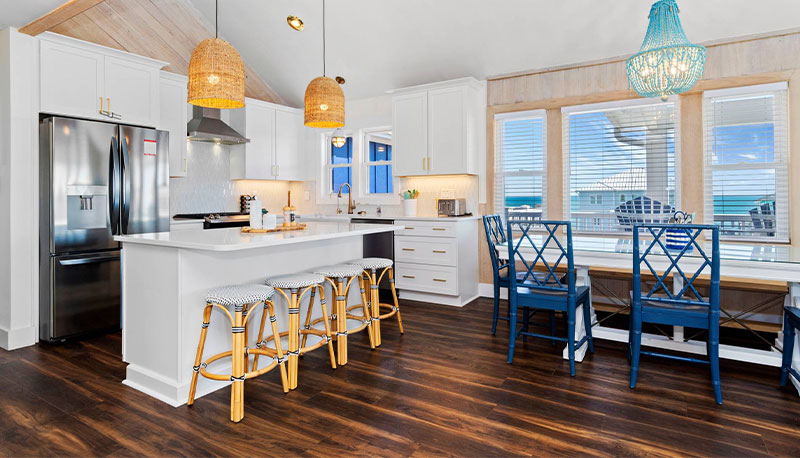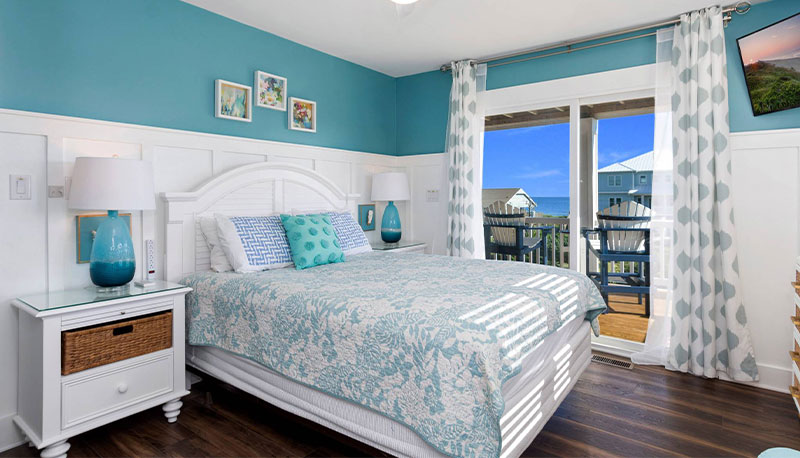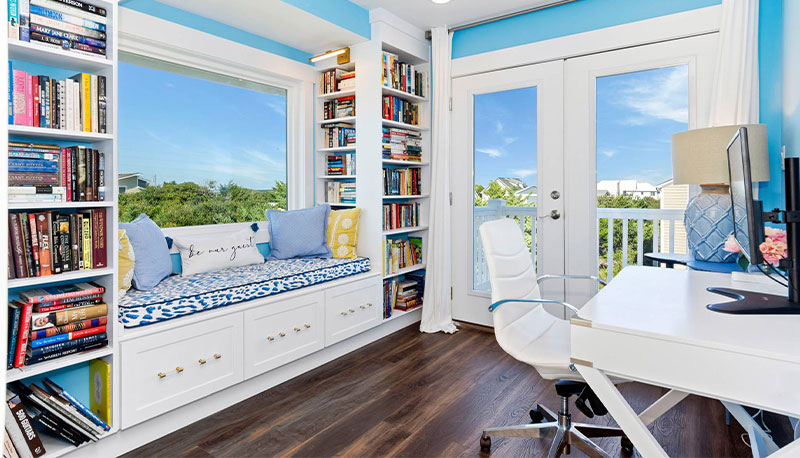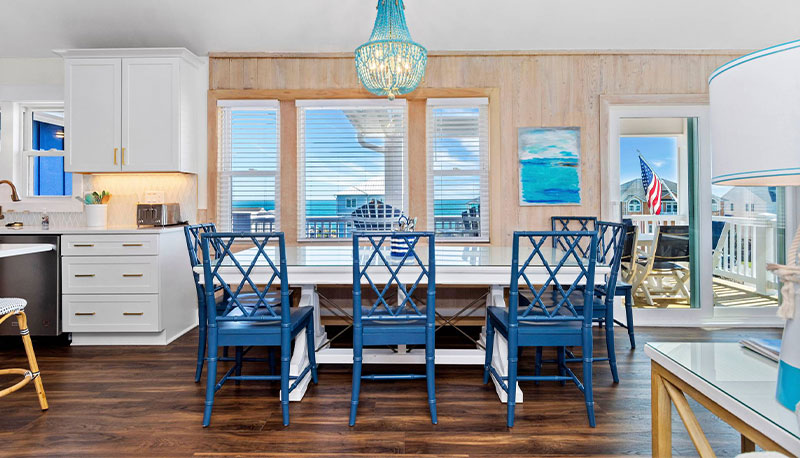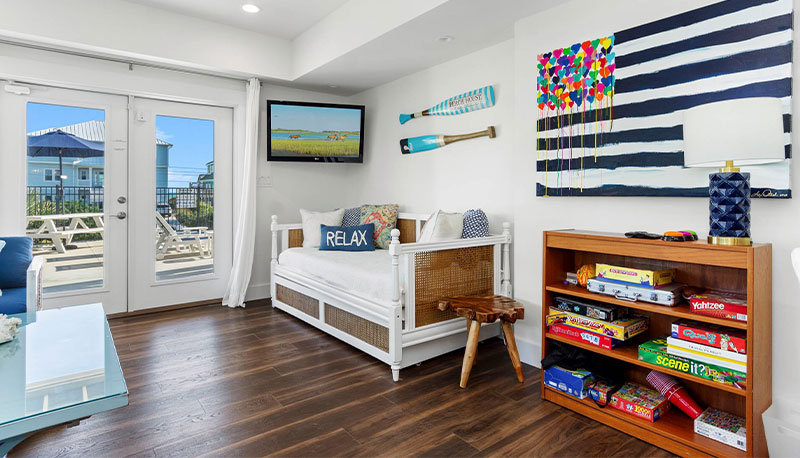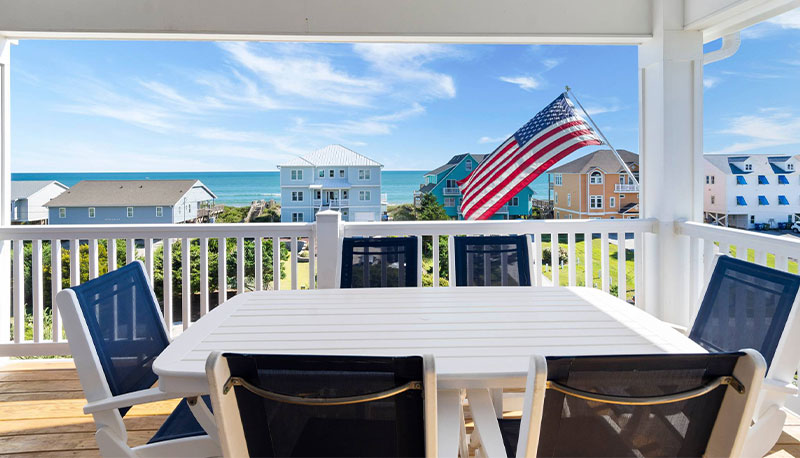 Save it for Later