Are you ready to embark on a journey in search of opulence, indulgence, and relaxation on North Carolina's Southern Outer Banks? With pristine beaches and a treasure trove of attractions, this region sets the stage for an array of fresh and exciting experiences. And this week's featured property, Playing Hooky, will make your coastal getaway truly exceptional. This oceanfront vacation property will elevate your stay to new heights.
Playing Hooky offers views that will take your breath away, a charming design that exudes coastal charm and an array of desirable amenities. What's more, its proximity to local attractions ensures that you'll have everything you need to immerse yourself in a world of tranquility and coastal splendor.
Whether you're seeking a romantic escape or a family vacation, Playing Hooky promises an idyllic coastal experience that will leave you with cherished memories for years to come. Just swipe through these photos and be inspired to plan your next vacation to North Carolina's Crystal Coast!
Seaside Elegance
Playing Hooky is a vacation property that will completely redefine your understanding of luxury. This oceanfront cottage introduces a unique and unparalleled style to the picturesque North Carolina coastline. Playing Hooky epitomizes seaside elegance, providing an awe-inspiring retreat in the heart of Atlantic Beach.
As you step inside this coastal retreat, you'll be captivated by the spacious open-concept layout, flooded with natural light and adorned with stylish furnishings. The expansive windows showcase breathtaking panoramic views of Atlantic Beach, inviting you to immerse yourself in the beauty of the surrounding landscape and unwind in the comforts of this beachy cottage.
When you walk across the hardwood floor to the living area, you'll be inspired to relax. The plush, oversized sofas tempt you to sprawl out, while the thoughtfully placed coffee table encourages you to prepare delicious appetizers or pour a glass of your favorite beverage. The sky-blue walls, inspired by the serene island atmosphere, create a peaceful oasis, perfect for you and your guests to share memories or swap stories.
This living area provides the perfect backdrop for tranquil moments of reflection or memorable movie nights on the spacious Smart TV. Whether you're unwinding after a day of exploration or enjoying a cozy evening by the fireplace, this room enhances your coastal experience.
Get ready to be captivated by the culinary delights that await in Playing Hooky's exceptional kitchen. From its sleek and contemporary design to its top-of-the-line appliances, this space is a haven for aspiring chefs and food enthusiasts alike. The spacious stone countertops provide ample room for meal preparation, while the meticulously organized cabinets and pantry ensure that every ingredient and tool is easily within reach.
Whether you're whipping up a delectable seafood pasta or simply crafting a quick sandwich, this kitchen serves as the perfect stage for culinary adventures and unforgettable dining experiences.
Once your Carolina seafood feast is ready, gather your guests around a generous dining table with seating for up to eight. Additionally, you'll find three convenient barstools at the kitchen island for those who need an extra spot, and a cozy breakfast nook for enjoying your oat milk latte and cream-cheese bagels.
After dinner, the festivities are far from over. Extend the good times well into the evening as you choose between unwinding on the inviting covered deck or sharing laughter and stories with friends and family poolside.
And there's no need to miss the conveniences of home, thanks to the laundry room and seamless wireless internet provided by this vacation property.
Experience Blissful Nights
Indulge in restful nights and bright mornings in the beautifully designed bedrooms of Playing Hooky. This luxurious vacation rental boasts five cozy bedrooms and four and a half bathrooms.
Every bedroom has been meticulously designed to offer the highest level of comfort and tranquility. The primary suite stands apart with its breathtaking oceanfront views, a private bathroom, direct deck access, and a king-size bed. Another room provides guests with a king-sized bed, while two additional bedrooms feature plush queen beds. The final bedroom was thoughtfully designed with young adventurers in mind, featuring two sets of cozy bunk beds.
Whether you choose to start your day with an invigorating experience or unwind in the evening with a soothing routine, rest assured that these bedrooms provide a sanctuary of solitude within the embrace of this remarkable vacation retreat.
Atlantic Beach Delights
Playing Hooky is situated on the golden sands of Atlantic Beach. This location offers effortless access to hours of salt-washed fun and many opportunities for time in the sun.
While on a coastal getaway, you and your guests will desire to spend as much time soaking up the sun and splashing through the waves! Whether you decide to gather seashells or delve into a new book, the choice of how to enjoy your time at the beach is entirely yours.
After beach-time memories are created, or when a champion is crowned on the volleyball courts at Playing Hooky's back door, head back to your private pool for a different kind of aquatic experience! Nestled in a serene setting, the pool area offers a private oasis where you can unwind and appreciate the warm coastal ambiance. Immerse yourself in the refreshing waters with a few leisurely laps or float lazily to your heart's content. Lounge on the comfortable poolside chairs, basking in the glorious sunshine, as you sip on your favorite tropical drink and enjoy the gentle breeze that rustles through the palm trees. Plus, a hot tub offers a relaxing retreat after jumping through waves all day.
There's also a grill that will inspire you to plan a char-grilled meal for you and your guests. Whatever you choose to do, it can be planned with a sunset backdrop. Whether you're seeking a tranquil retreat or a lively gathering spot, the pool area is perfect for creating cherished moments with loved ones. So, dive in, make a splash and create unforgettable memories that will be the highlight of your vacation.
Playing Hooky is also nearby a variety of local hot spots. In Atlantic Beach, a culinary and cultural adventure awaits travelers seeking to savor the local flavors and immerse themselves in the vibrant community. Whether it's sipping craft brew by the sea or delving into the area's rich history and natural beauty, Atlantic Beach promises a well-rounded and unforgettable experience for every explorer.
Plan Today
Don't miss the opportunity to experience the comfort of Playing Hooky! Plan your unforgettable coastal escape by scheduling your stay with Emerald Isle Realty. Plan the greatest of all trips today.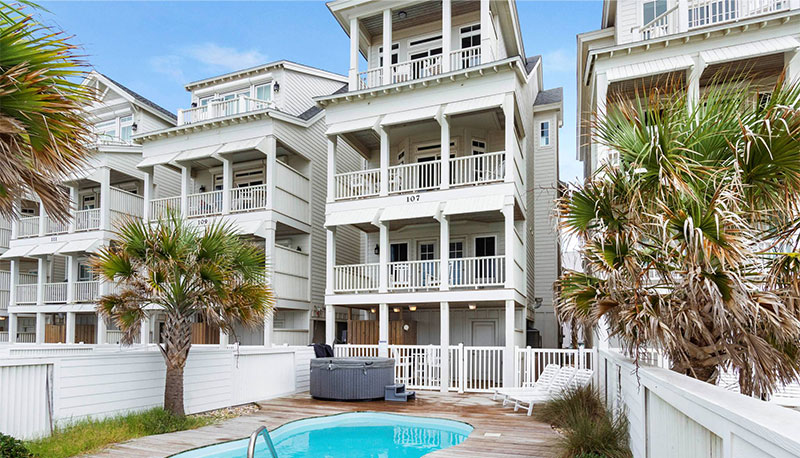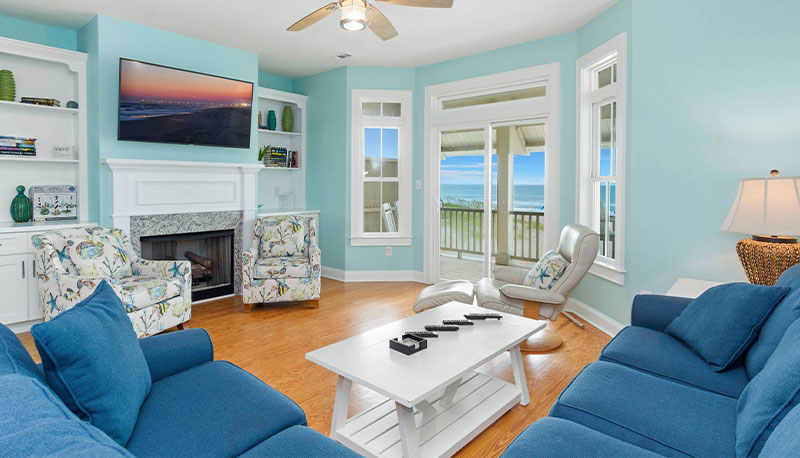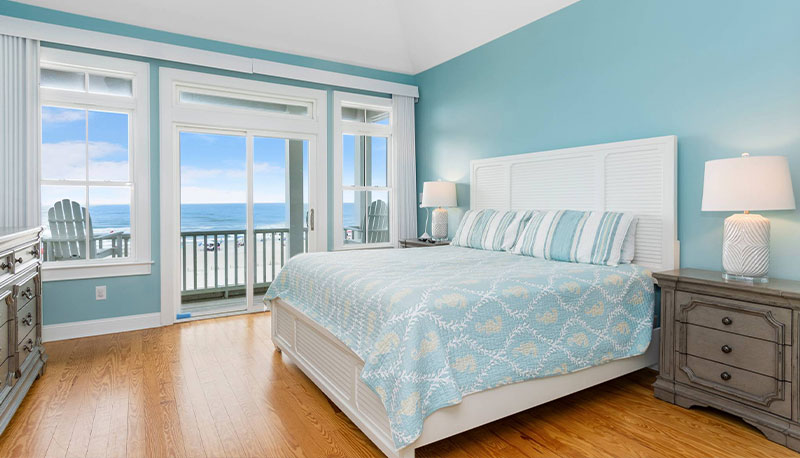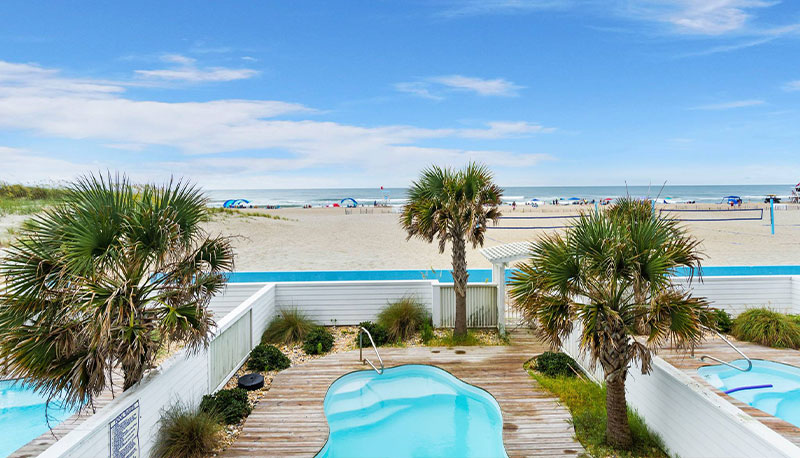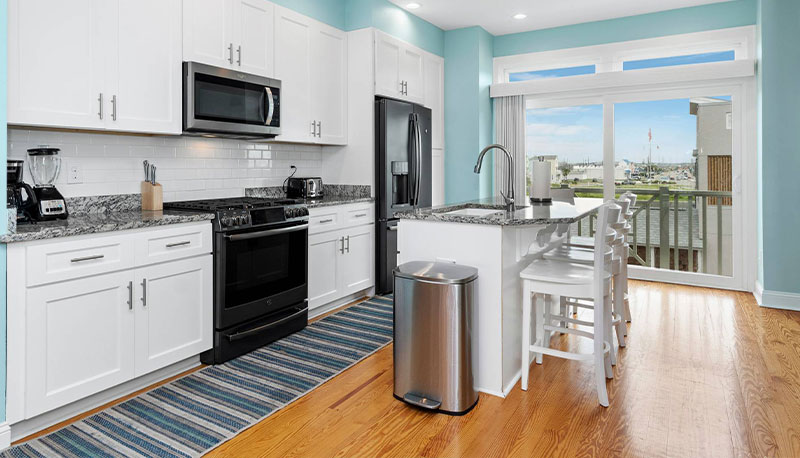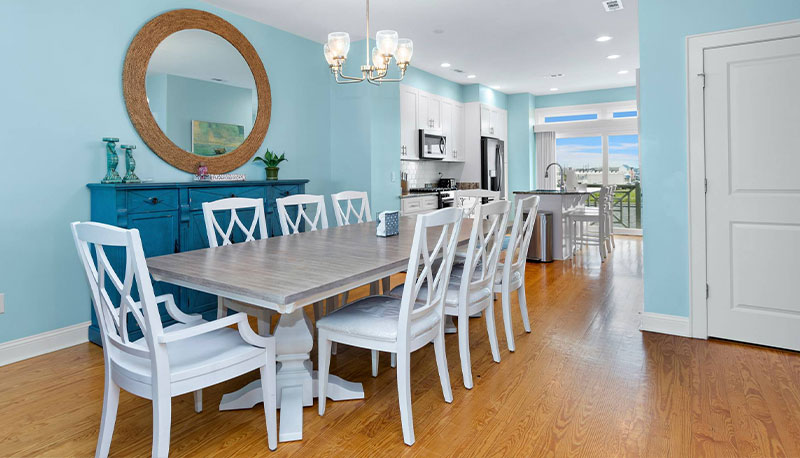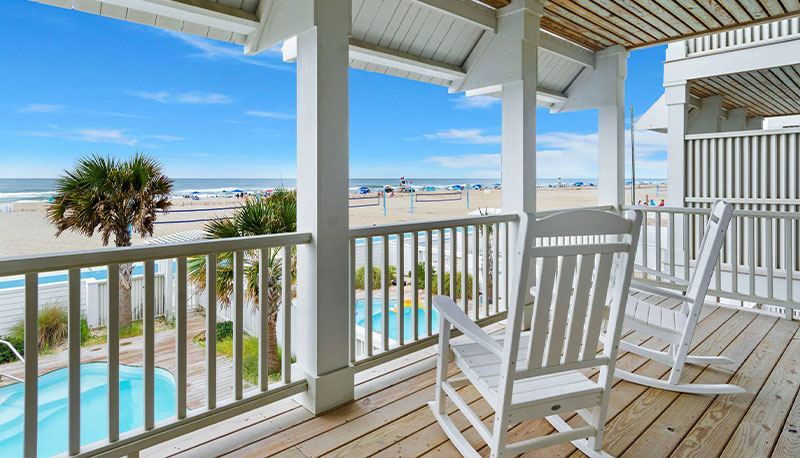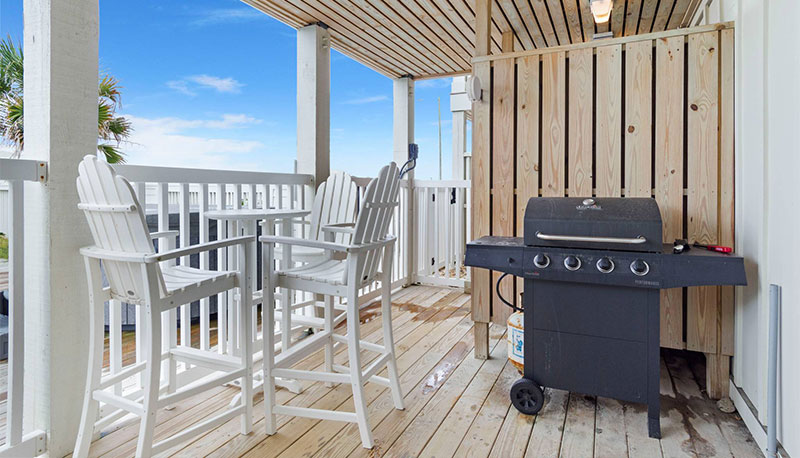 Save it for Later