There's nothing like creating memories in Emerald Isle with a group of close friends or family. This week's Featured Properties are C-Lark East and West. This peaceful soundfront duplex is perfect for your next island vacation. With their own private soundfront beach, you'll be able to kick back and enjoy the tranquil views of the Crystal Coast. Be sure to check out more photos of the East and West sides of this duplex as you begin planning your next island getaway.
Sights of the Sound
When you first set eyes on C-Lark East and West, you will enter a relaxing state of mind. This island duplex is surrounded by lush trees that help create a private and peaceful spot for you to enjoy your vacation.
Relaxing after a day spent at the beach or in town will come easy too. Both sides of C-Lark boast hardwood flooring throughout and a large living area complete with comfortable seating and a Smart TV. It's the perfect space to relax and recharge while you take a break from the sun. Catch up on your favorite shows or watch a movie with the kids. Each side also includes a beautiful sunroom and a covered porch to enjoy sound views from every direction.
Just next to the living areas is a fully equipped kitchen, excellent for cooking up your favorite coastal-inspired dishes or the catch of the day. Enjoy serving up your favorite meals on a large wooden table with enough seating for eight.
C-Lark East and West have high-speed wireless internet throughout, so sharing your trip with friends and family online or working remotely is simple. You will also have access to a washer and dryer for any laundry needs.
Room for Comfort
Both sides of this vacation duplex provide you with three bedrooms and two bathrooms. While staying at this soundfront property, it will indeed be your paradise. When you're ready to turn in, get some much-needed rest in one of the comfortably furnished bedrooms.
Two bedrooms boast plush queen-sized beds, ample storage for your belongings and the remaining bedroom features a pair of twin beds, so there's enough space for the entire family to get in a cozy eight hours of sleep. C-Lark East and West also provides you and your guests with two spacious bathrooms.  The master suite boasts a bathtub perfect for soaking your muscles after a day of rowing through the sound and both bathrooms have hardwood flooring and a beautiful granite-top sink. The other room features a standing shower perfect for rinsing of the adventures of the day.
The Great Outdoors
C-Lark East and West is located in Emerald Isle, right off Bogue Sound. Its location is every visitor's dream! This duplex provides you with private access to the soundfront beach, perfect for anyone looking to peacefully enjoy their time on the water. Don't forget your kayak! With its own dedicated bulkhead, you and your guests will enjoy launching off onto Bogue Sound. Spend your days fishing or just admiring the natural views of the area, but be sure to bring a camera since you might see local wildlife pass by from time to time. C-Lark East and West provide the perfect environment for kayaking, stand-up paddle boarding, fishing and just simply relaxing.
C-Lark East and West's soundfront location also means you can enjoy a convenient lunch in the comfort of your vacation rental. Take a break from the water, head in, enjoy a light sandwich and cold beverage and run back outside when you're ready. There's also an outdoor charcoal grill and picnic tables if you feel like having a char-grilled coastal cookout.
This vacation rental's prime location also makes it easy to venture into town or other nearby communities. Spend some time shopping at local boutiques, dining at some of our favorite restaurants serving some of the finest and freshest seafood on the east coast, or even visit the North Carolina Aquarium for a fun day with the family.
Book Now
With plenty of space for relaxation and the perfect set-up for some family fun, it's easy to see why you should schedule C-Lark East and West for your next Emerald Isle vacation! If you're interested in booking both sides, give us a call 855-891-1962 and one of our reservation specialists can help you find a week that works for you. Book your beach vacation today!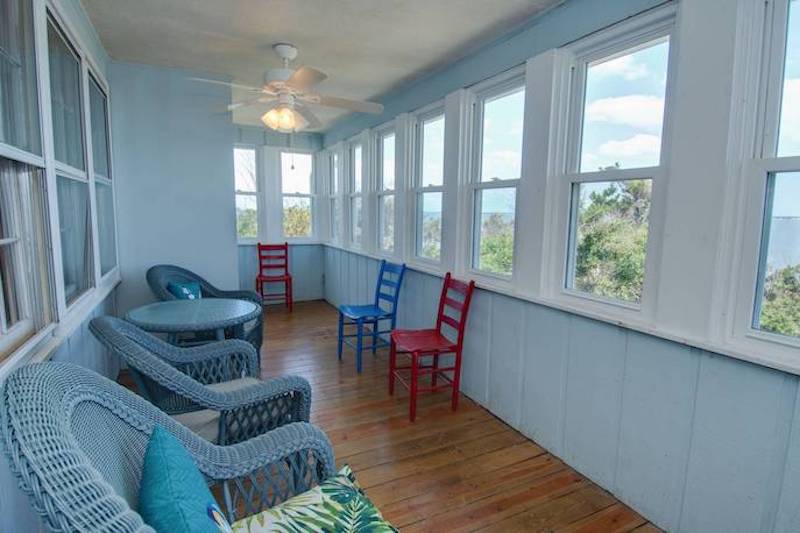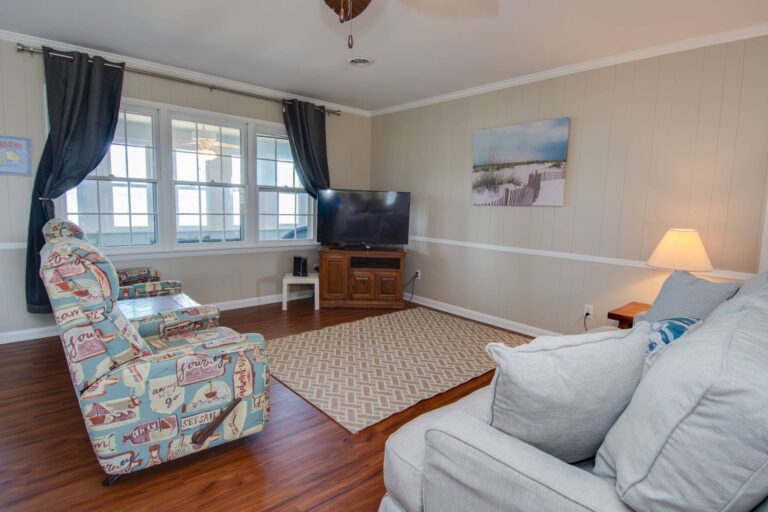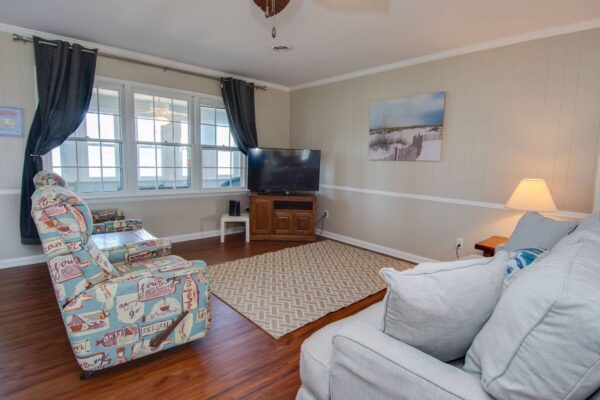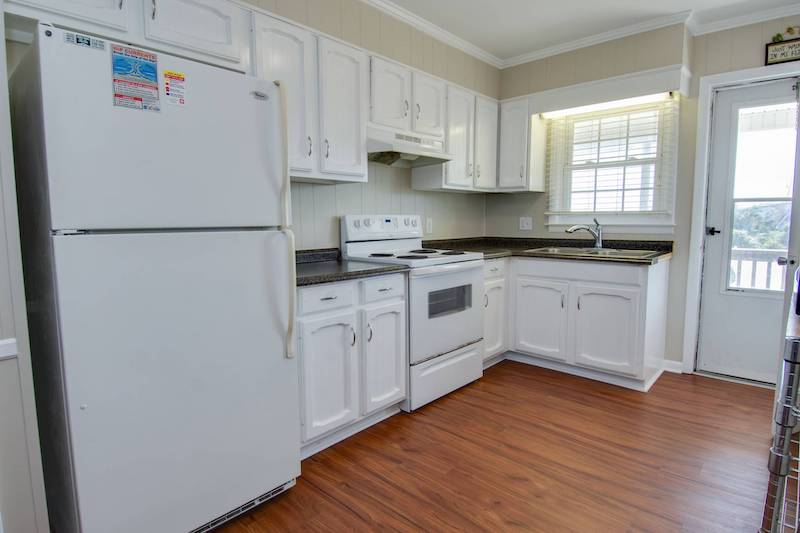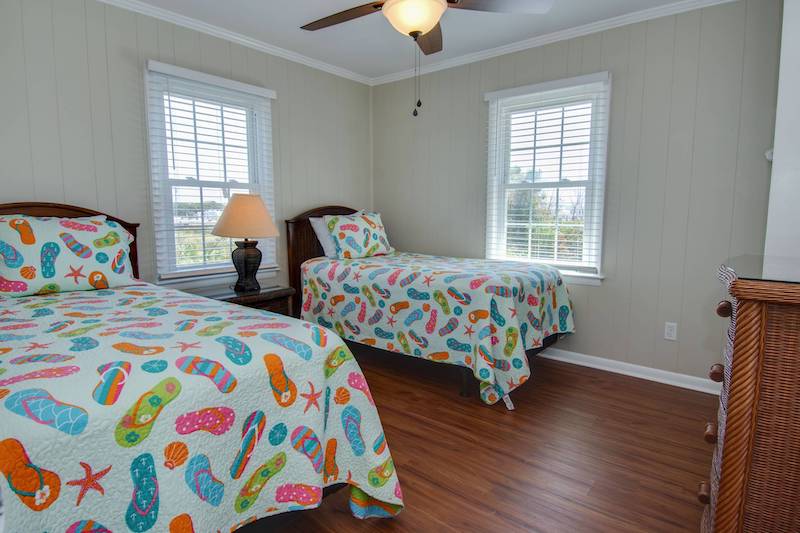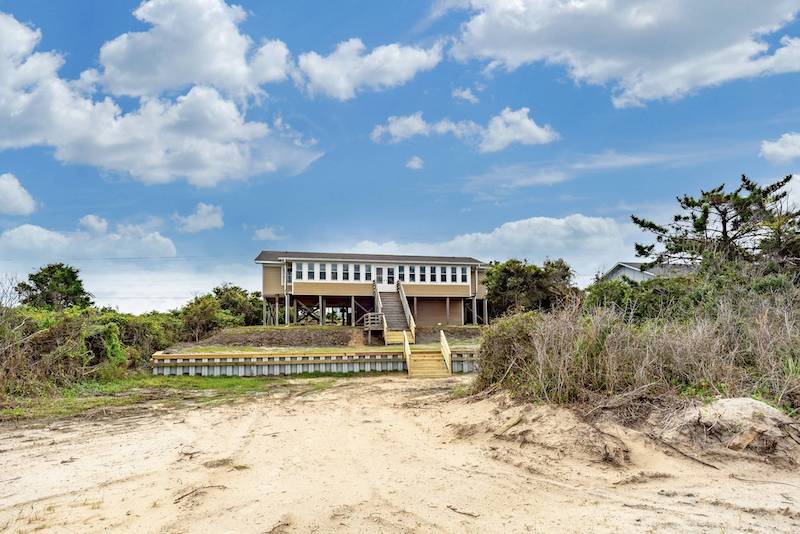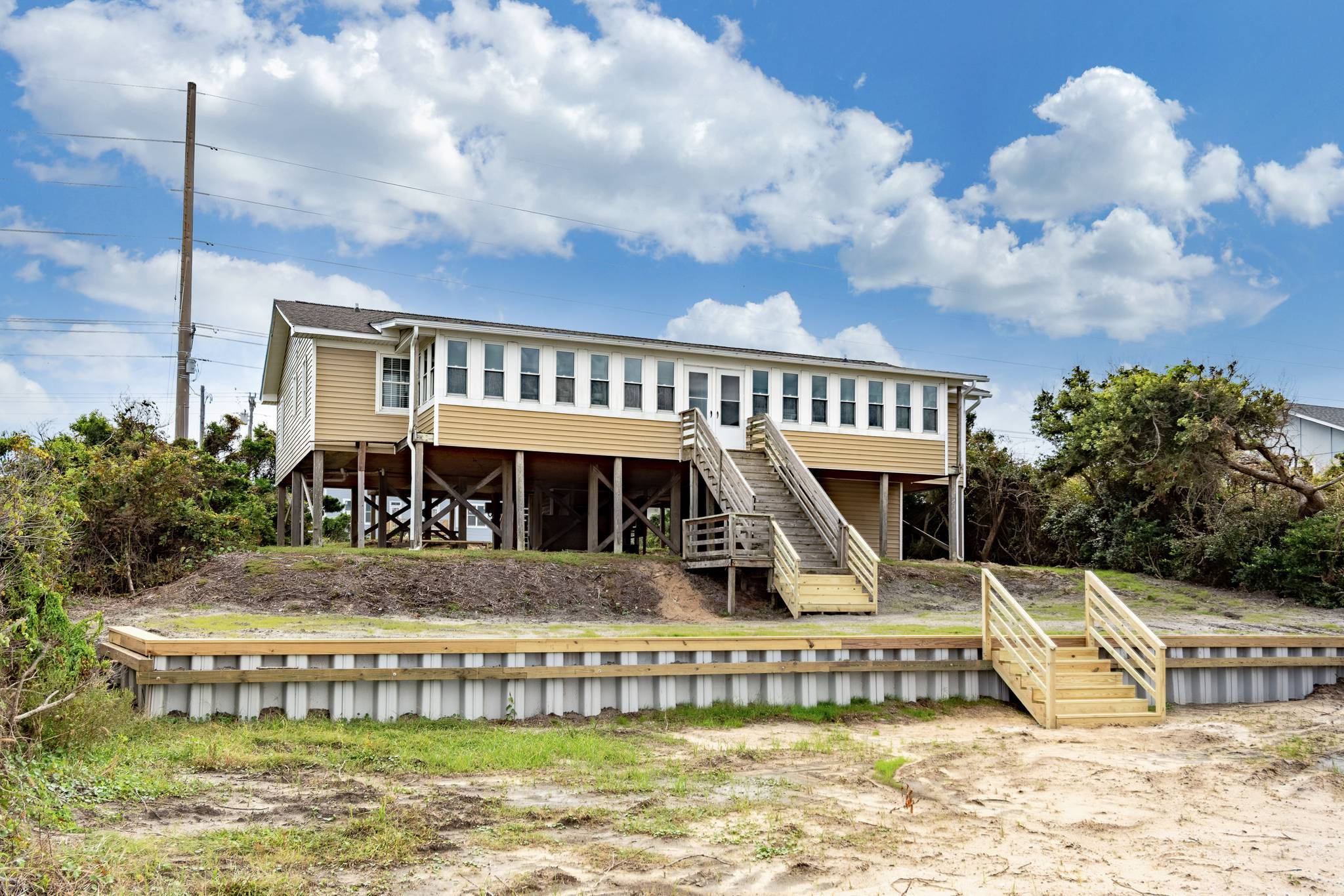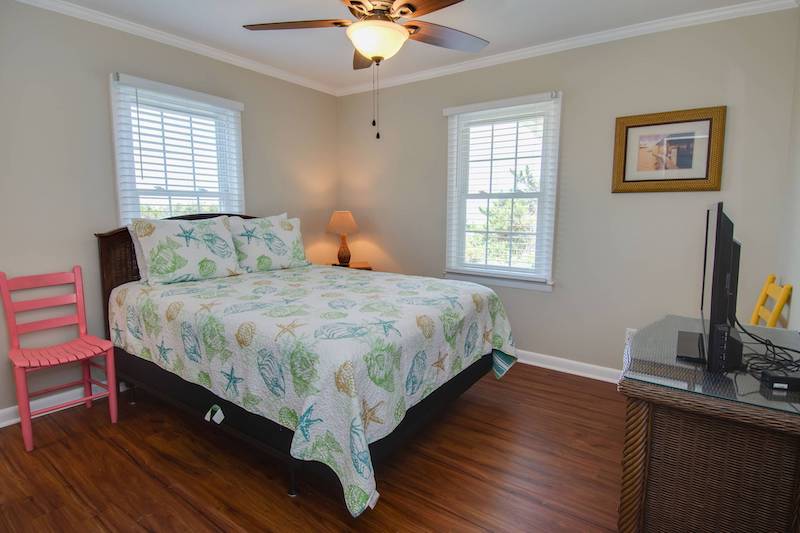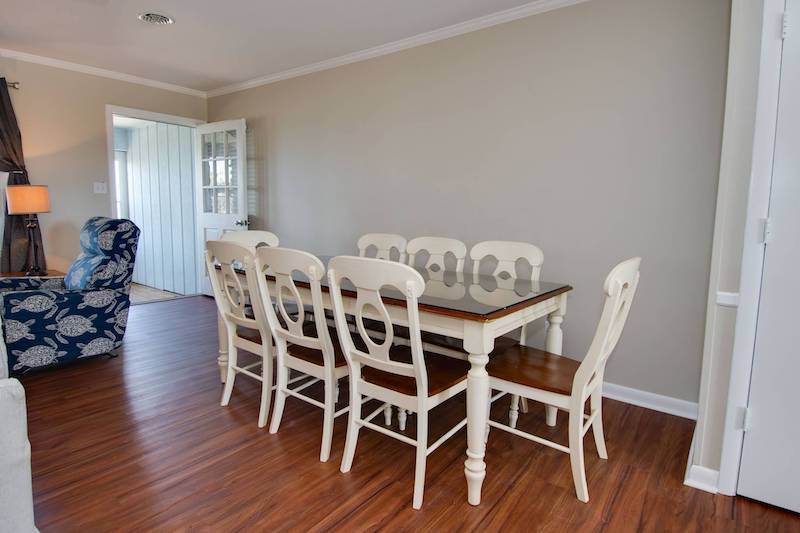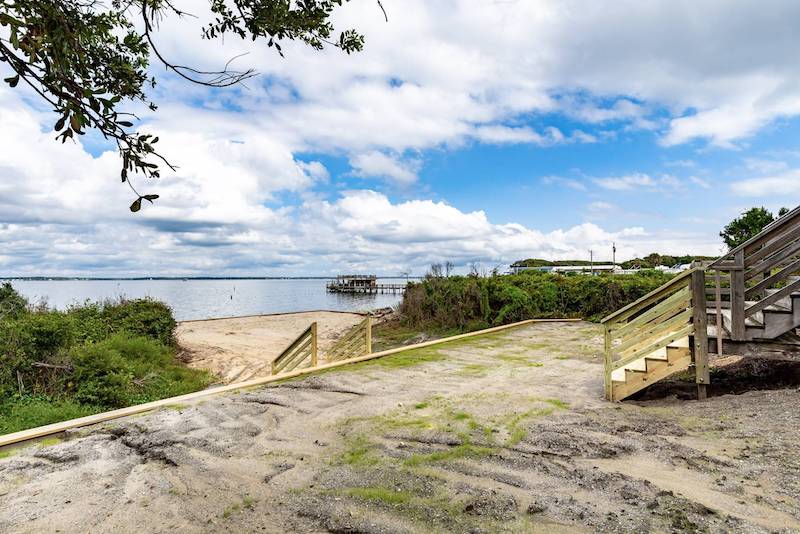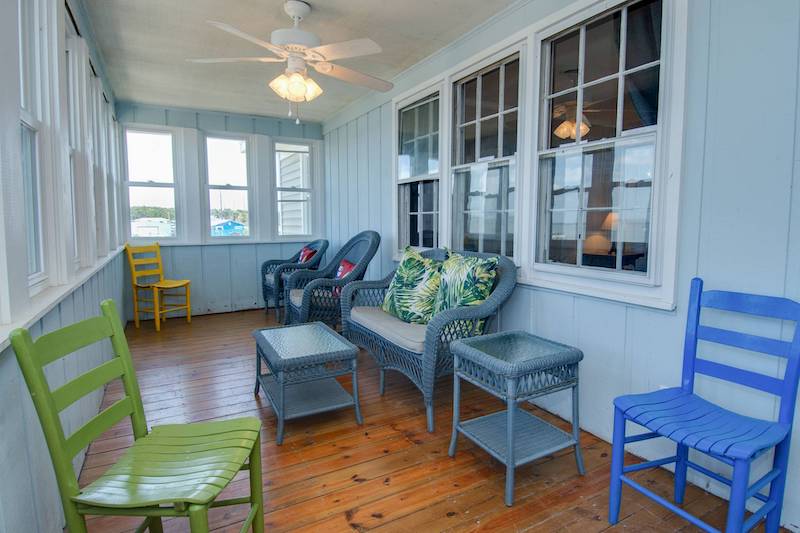 Save it for Later