Planning a sun-filled escape is a thrilling experience filled with discovery, the promise of relaxation and plenty of beachside daydreams. This week's featured property will inspire you to sail into Emerald Isle, North Carolina and never want to leave. Point Emerald Villa D-111 "Stay Anchored" is a charming condominium that provides a family or a small group with a spacious and cozy setting perfect for creating new coastal memories together. This middle-row vacation retreat exudes the coastal vibes you desire. Be sure to swipe through more photos of this beachy property as you imagine basking in the fresh ocean air of the Crystal Coast!
Coastal Charm
Once you arrive at this luxurious condo, you will immediately feel the island's relaxing atmosphere splash over you. Point Emerald Villa D-111 "Stay Anchored's" living area is beautifully decorated with coastal art like painted wooden fish and framed seaside discoveries. Each selected piece stands out against a soft-white painted wall that is comfortably illuminated by natural light from the sliding glass door and large window.
In a living room carefully designed for chill sessions with friends and loved ones, you will find plenty of options for lounging! You and your guests can sit down on the large, L-shaped couch, plush armchair or relaxing recliner. Everyone will be able to find their favorite spot during movie night. Every piece of furniture is ideally located in front of a mounted flat-Smart TV. With a wet bar nearby, hardwood flooring throughout and high-speed Wi-Fi access, Point Emerald Villa D-111 "Stay Anchored" boasts a living area perfect for enjoying a cold beverage and quality time with your favorite people any time of day.
Just next to the living area is the fully equipped kitchen. This condo's cooking area provides chefs of all levels with enough space to whip up your family's favorite coastal meals. With modern appliances and ample space for storing all the ingredients you need, you will be able to cook a savory meal with locally sourced ingredients that will surely be a memorable meal for everyone. Serve up your gourmet dish on the beautiful dining room table with enough seating for four. They are also three stools for guests to sit and enjoy a meal or snack located at the bar.
After finishing your meal and indulging in some sweet treats for dessert, step outside through the large sliding glass doors onto your own private balcony for some fresh coastal air, beautiful views and the sound of the beach's rolling waves in the distance. The furnished balcony creates a relaxing spot for morning coffee, an afternoon card game or late-night talks.
Sink into the Night
Point Emerald Villa D-111 "Stay Anchored" provides three bedrooms and bathrooms. You and your guests will each be able to find a relaxing room to turn in for the night.
The master bedroom is a luxurious space. The private restroom features enough moving room to prepare for an adventure-filled day or night on the coast. With dedicated balcony access, you will be inspired to upgrade your nightly routine with time spent looking at the stars. A large Smart TV adorns the wall and is ready to stream your favorite movie before you doze off on the king-sized bed.
One of the remaining rooms offers a queen-size bed and the last room was designed for the younger guests with two twin beds. Each room is uniquely decorated and comes complete with a private bathroom, plenty of space for all your belongings and a Smart TV.
Adventures on Land and Sea
A vacation on the Crystal Coast promises a wealthy amount of time on the beach. Point Emerald Villa D-111 "Stay Anchored" is a stone's throw away from dedicated beach access. After coffee and a light breakfast, it's time for you and your guests to make your way to the shoreline! The Crystal Coast offers miles of golden sand and emerald waters, perfect for picking out your own slice of paradise.
Spend as long as you please dipping your toes in the water while others around you look for seashells. With an endless supply of waves, one of your guests might even hang ten. Point Emerald Villa D-111 "Stay Anchored" is located on the middle row and provides you with all the resort-like amenities in the condo's complex. While staying here, you will have access to the outdoor pools with changing rooms, tennis and pickle ball courts, basketball goal and an outside shower to rinse off after a day spent on the beach.
If you're searching for a way to take in the views of the island, plan a bike ride on Emerald Path. Point Emerald Villa D-111 "Stay Anchored" is located on Coast Guard Road, the perfect spot for hopping on the bike trail. It's an 11-mile pathway that stretches from the small town of Indian Beach to The Point. As you follow the path, you and your guests will trek through grassy areas and coastal woodlands, right into downtown Emerald Isle where you'll find a variety of shopping and dining options.
Experience Emerald Isle
You will never want to wave goodbye to Emerald Isle after living the coastal life at Point Emerald Villa D-111 "Stay Anchored." Book an ocean-side stay that everyone can remember, schedule your Emerald Isle vacation today.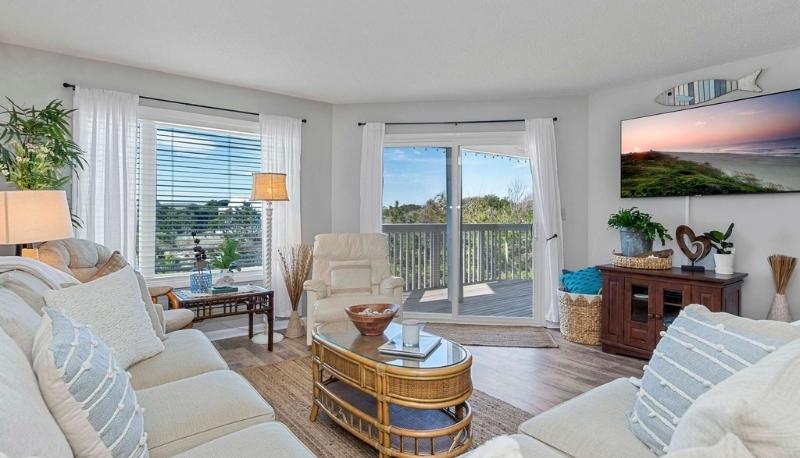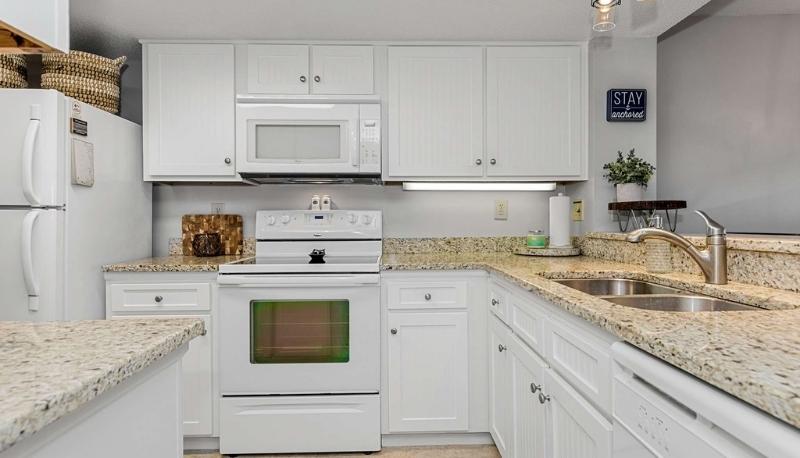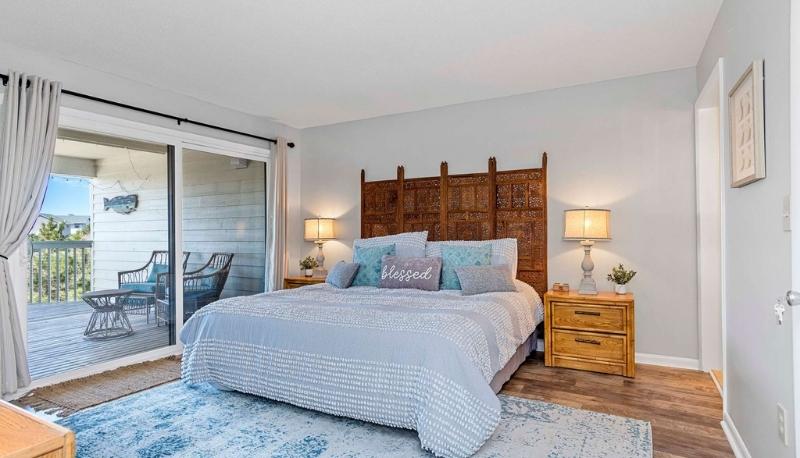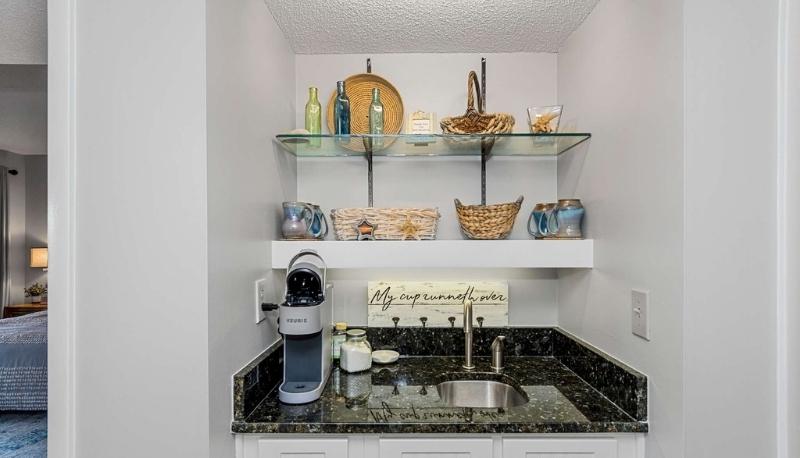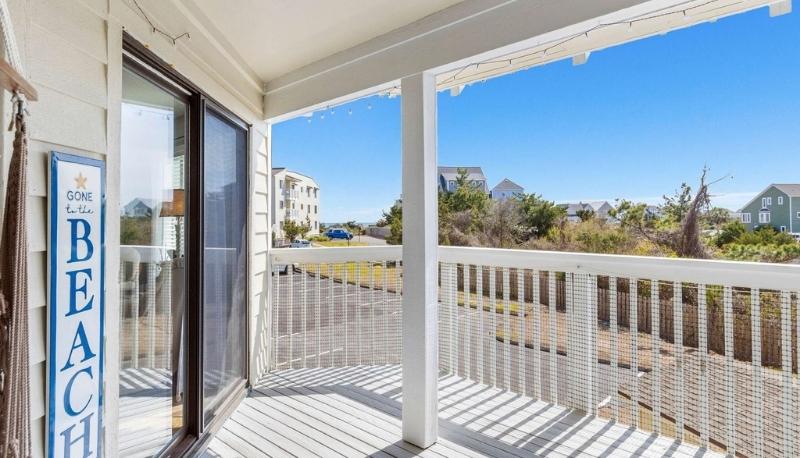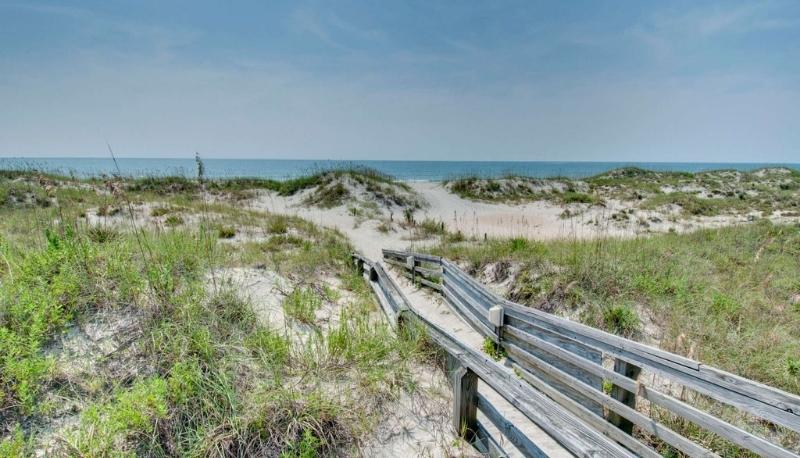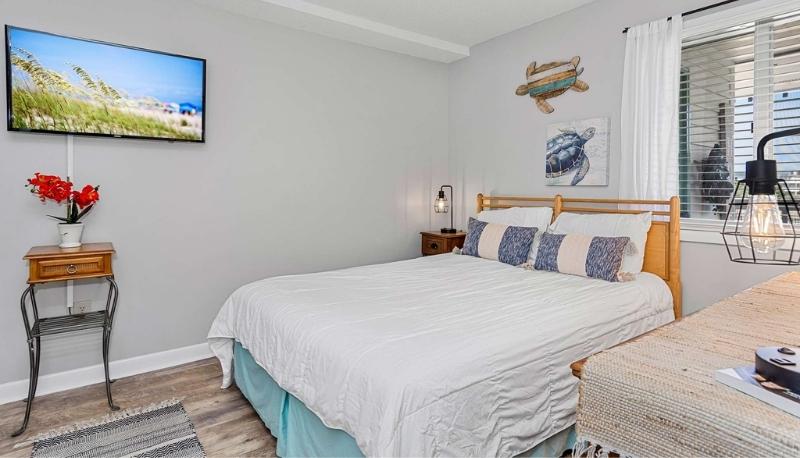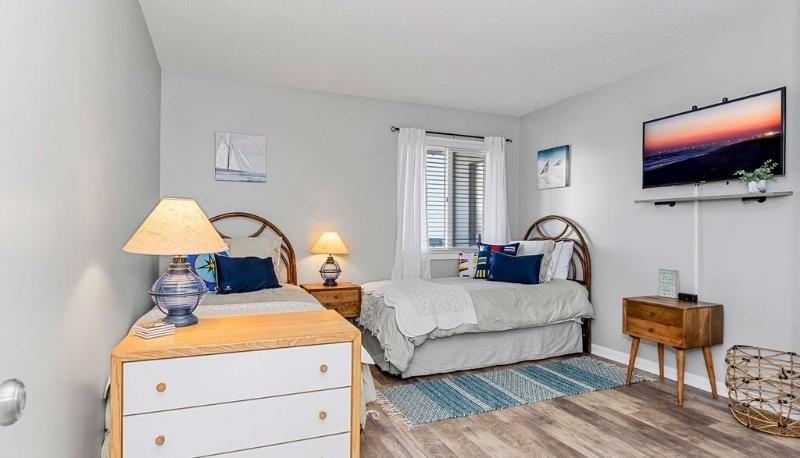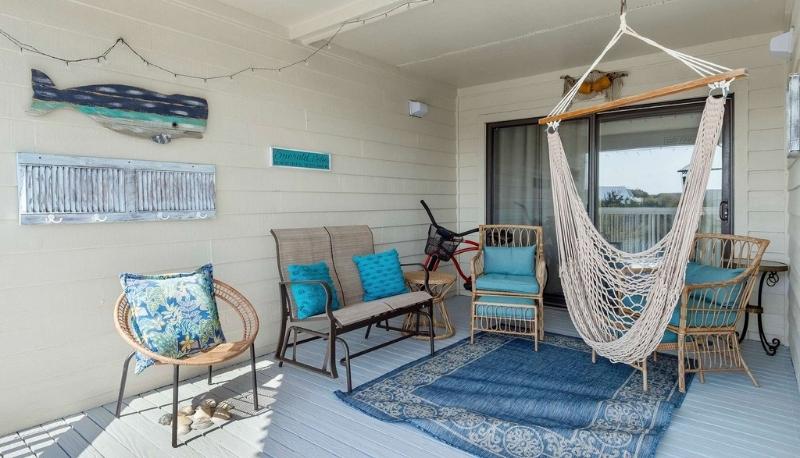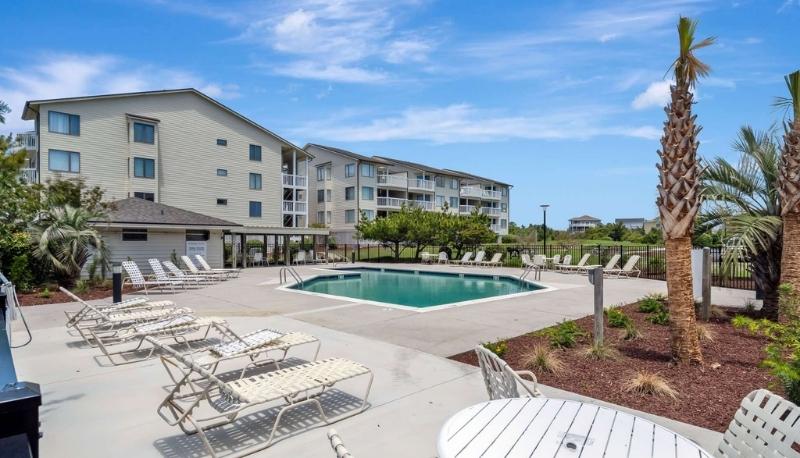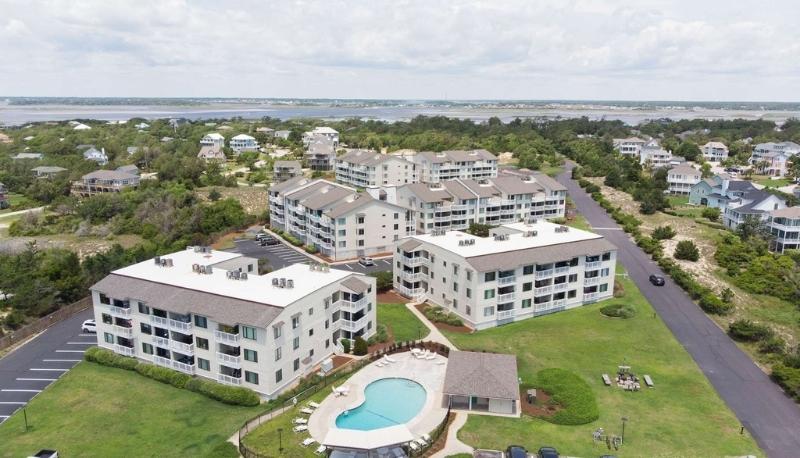 Save it for Later