North Carolina's Southern Outer Banks is a treasure trove of charming communities adorning miles of beach on North Carolina's coastline. Among the tight-knit towns is Swansboro, a quaint and historic village affectionally called the "Friendly City by the Sea." Nestled between the Intracoastal Waterway and the White Oak River, it's perfect for water sport enthusiasts, foodies, and anyone looking to explore something new and exciting.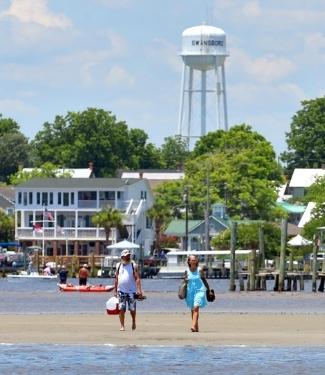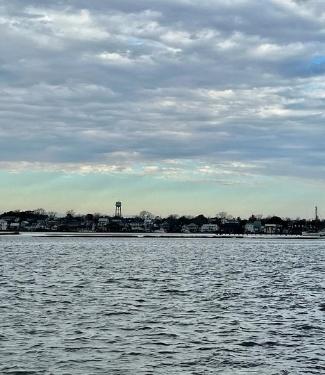 With Coastal Carolina seafood restaurants serving the freshest catch, a variety of outdoor fun for kids of all ages, and some of the finest beaches in the country, planning your next trip to the Crystal Coast will become top of mind. To make your vacation planning easy, we've listed off the best things to do in Swansboro, NC.
Travel Through Time in Downtown Swansboro
Swansboro's location on the mainland of the Outer Banks provides visitors with picturesque coastal views. Planning a cultural walking tour will take you and your family through the unique history of one of North Carolina's oldest coastal communities.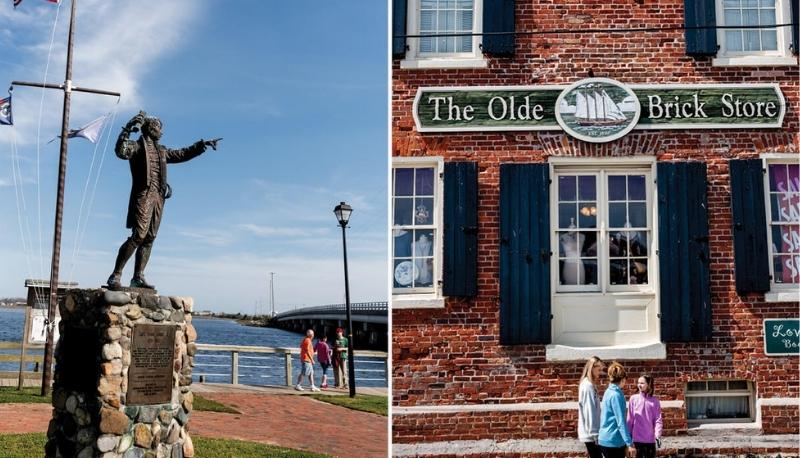 Take in the sights of 18th-century homes and learn about the town's unique history with an evening stroll through Swansboro's Downtown District.
The charming coastal town is also the setting  of Nicholas Sparks' seventh novel, 'The Guardian.' Swansboro's historic district is a popular spot for visitors and locals to browse the quaint shops and sample some coastal cuisine in a waterfront café.
Shop Until you Drop!
While it is one of the oldest towns and easily one of the most diverse on the Crystal Coast, Swansboro is a surprising paradise for any visitor who loves to shop. As more visitors returned to Swansboro, the preserved downtown buildings have been transformed into popular shops waiting to welcome you with a unique experience for your time on the coast.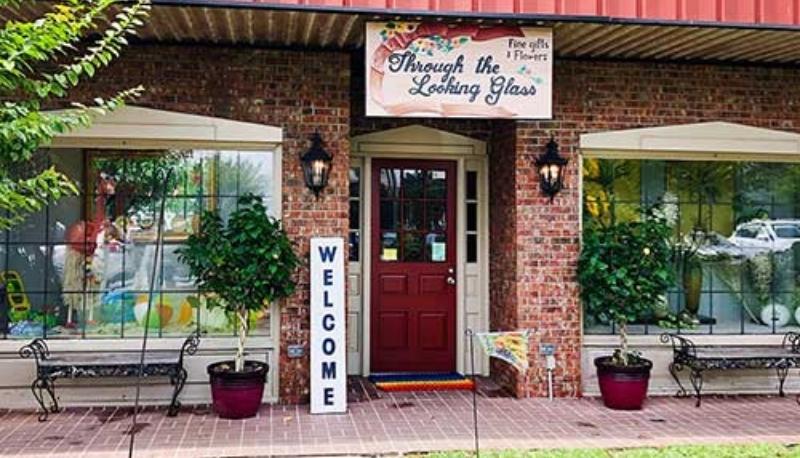 One of our favorites for nearly 50 years, Through the Looking Glass has warmed the hearts of many on their romantic getaway to the coast. While gaining a reputation as a charming floral shop, it also boasts gifts for the home, Christmas décor and unique toys for collectors.
Another unique location is a favorite for anyone young at heart. A sweet-lover's paradise and every child's dream, Candy Edventure will treat you to a journey of flavors. The options are endless at this candy shop. Here, you can cool down with rich homemade ice cream, get your hands on a bulk-size order of your favorite jellybeans and relive one of your favorite memories with a retro piece of candy. This local shop provides a fun environment for all ages and gifts you can take back home.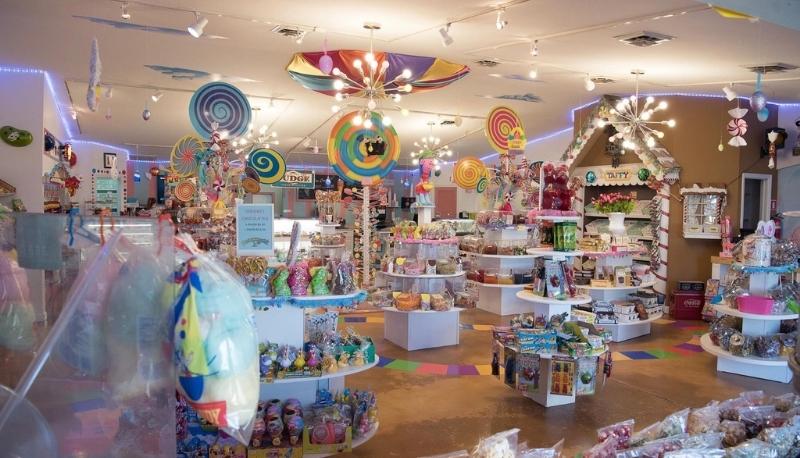 Stop by Poor Man's Hole if you're looking for a unique piece with a coastal vibe. While they offer handmade custom furniture, there are plenty of charming gifts that you or someone back home will cherish. Explore nautical and vintage merchandise or discover new activities with old-time tools like a whittler's set. While popular amongst wholesale shoppers, the store welcomes anyone that likes to discover new treasures.
A Scenic Outing Awaits
Just add water! A community surrounded by water creates many breathtaking spots perfect for taking in the town's coastal views. Surrounded by the waters of the White Oak River and Swansboro Harbor, Bicentennial Park boasts a scenic location that serves as a lovely resting spot for travelers in need of a beautiful sunset or just a fantastic view. This attractive and popular park also provides a breathtaking boardwalk, plenty of benches overlooking the water, a fishing dock, a kayak launch point, numerous picnic areas and some fun historical fact boards.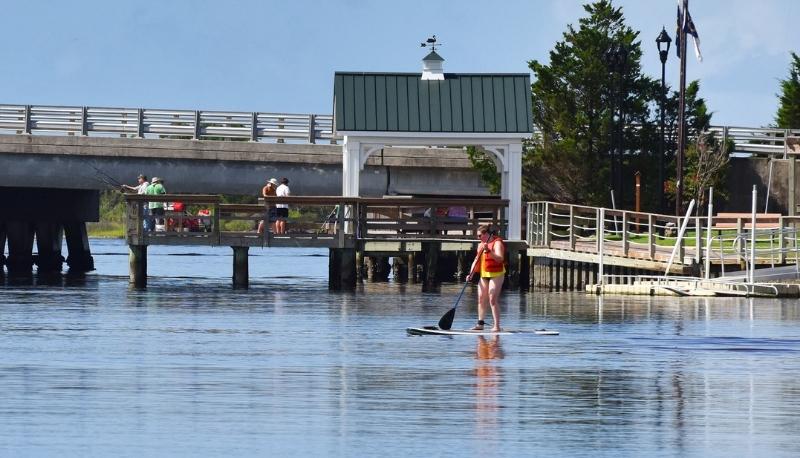 If you're looking to get a pelican's eye view of the town, head to Riverview Park. This riverside park boasts hundreds of feet of elevated boardwalks floating above the marsh. Complete with two covered observation decks and three picnic areas. Riverview Park is a great location to catch the beauty of a coastal sunrise over the water. There's also a nature trail that provides you with a closer look at the salty marsh.
Bicentennial Park also provides you with a safe location to launch a kayak onto the White Oak River. Known as a prime fishing spot for locals and visitors alike, the park even features a fishing dock to accommodate multiple anglers at once. Fresh, brackish, and even a handful of saltwater species, including trout, sunfish, and mullets, can be found here.
Once serving as a highway of transportation, the White Oak River is now a scenic spot for many nature lovers, water sport enthusiasts and anglers alike. If you're looking to get your legs moving and catch a glimpse of wildlife, take a hike down the Cedar Point Tideland Trail. The less than two-mile path guides you over the tidal salt marsh boardwalks and loops through a hardwood and pine forest and provides you with panoramic views of the White Oak River estuary and salt marshes.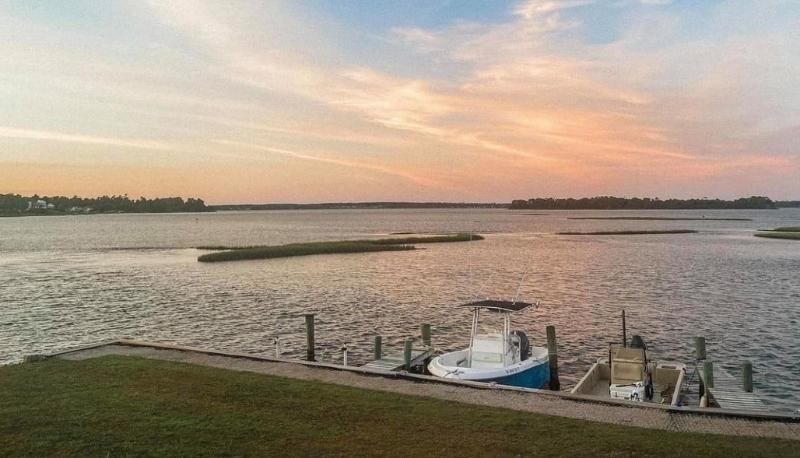 Indulge Yourself with Coastal Cuisine
Nothing enhances your seaside getaway like a delicious meal. Swansboro's food scene is one of the reasons many visitors come here year after year. The coastal town is home to various eateries ranging from small delis to fine dining spots specializing in locally caught seafood. Read on for a few eateries that will take your tastebuds on a tour of Carolina Coastal Seafood.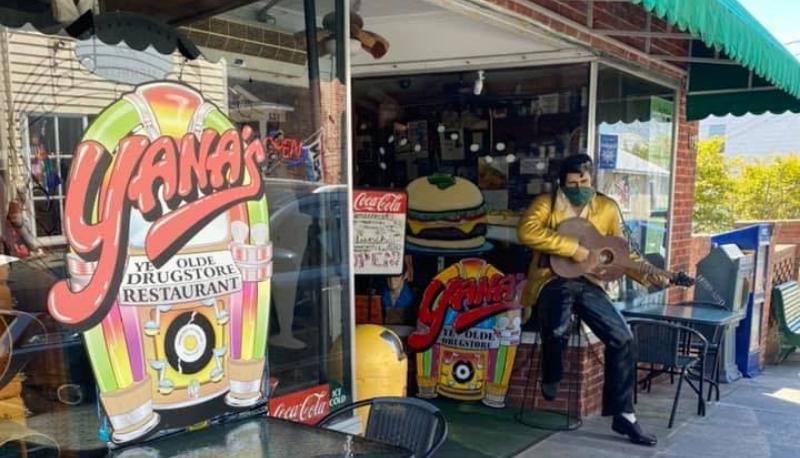 Start your day at Yana's Restaurant. This dining option will take you back with its 50s–themed décor. While it's a hot-spot for comfort food like chicken salad, diced ham and cheeseburgers, Yana's also serves up breakfast morning, noon and night. After your meal, be sure to check in next door. Yana Mama's Memorabilia Shoppe is a collector's dream filled with plenty of rockin' gifts.
Built inside of a classic Carolina cottage, Riverside Steak & Seafood serves savory seafood, juicy steaks and sweet desserts daily. Before diving into your hearty meal, indulge in some crab cake or scallop nachos. Treat your guests to a hand-cut steak cooked to perfection, paired with a heavenly glass of wine that complements the dish. Be sure to ask about their specials as the chef creates a new feature every night.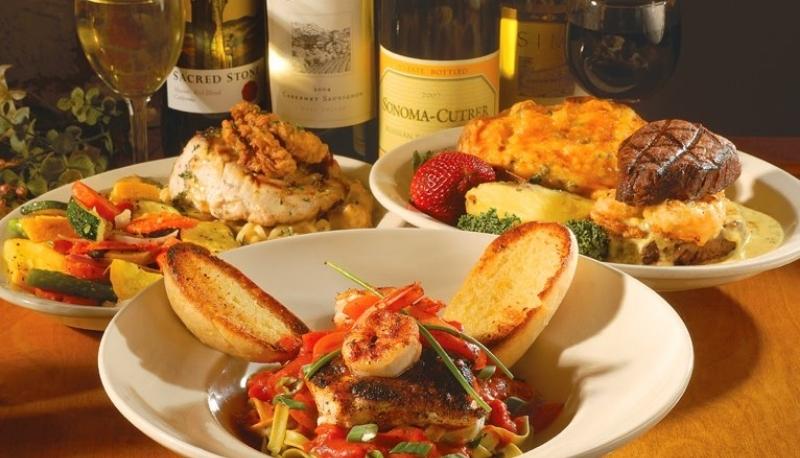 Away From City Life
While Swansboro provides you with many spots to relax and bask in peacefulness, it's near one location that is sure to get you back in touch with nature. Off the coast of Swansboro is an unspoiled and almost untouched stretch of beach named Hammocks Beach State Park. The only way to get to Hammocks Beach State Park is by passenger ferry, private boat or canoe or kayak if you're up for a day of adventure.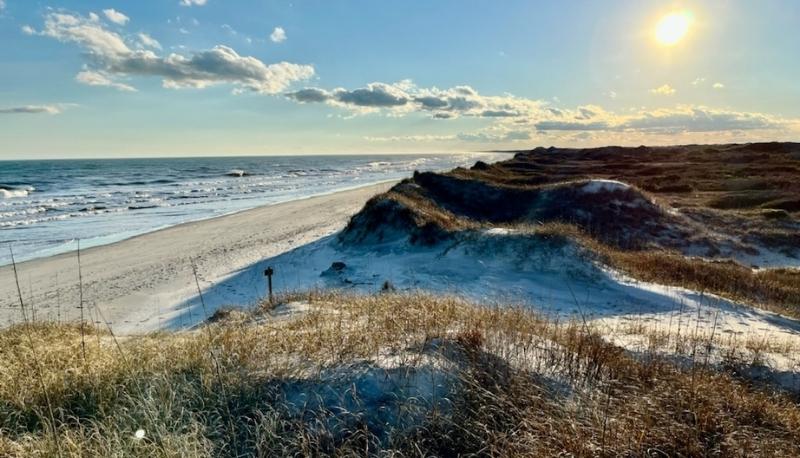 The beaches are peaceful and uncrowded, so you'll find plenty shell piles to sift through in hopes of finding that piece of treasure you can take home. Secluded, tranquil and free from the hustle of big city life, the island is a retreat for anyone searching for some fun, sun, blue sky and ocean air.
Deep-Sea and Tight Lines
Swansboro is peppered with bountiful locations for anglers of all skill levels. While fishing off the coast or dock is great, there's nothing like venturing out for some deep water fishing. A fishing charter provides you with that kind of exceptional experience. When you rent a charter, you can truly sit back and relax while the captain handles the boat and you fish the day away.
Link up with a master of the coast when you schedule a trip with Nancy Lee Fishing Charters and Captain Lee Manning. Captain Lee was born and raised in coastal North Carolina and chartered its waters for decades, so you're bound to hear some fun stories from his many years along the coast.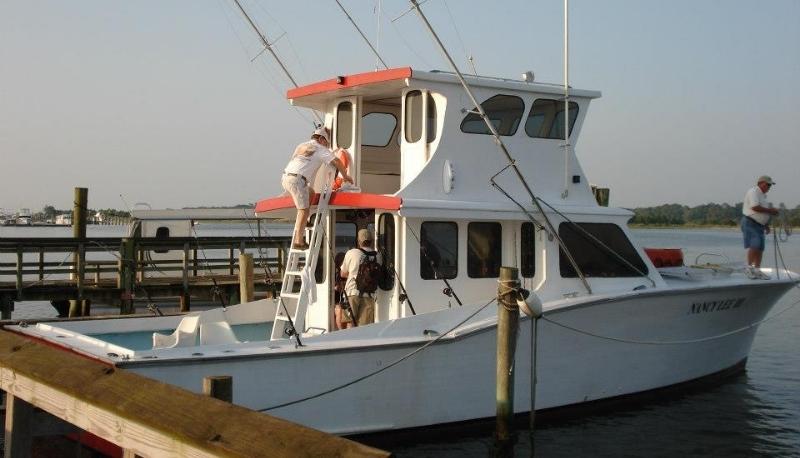 Nancy Lee Fishing Center will help you create a more than memorable fishing excursion. There's something for every angler or ocean lover from deep-sea trolling and bottom fishing to waterway and dolphin watch cruises.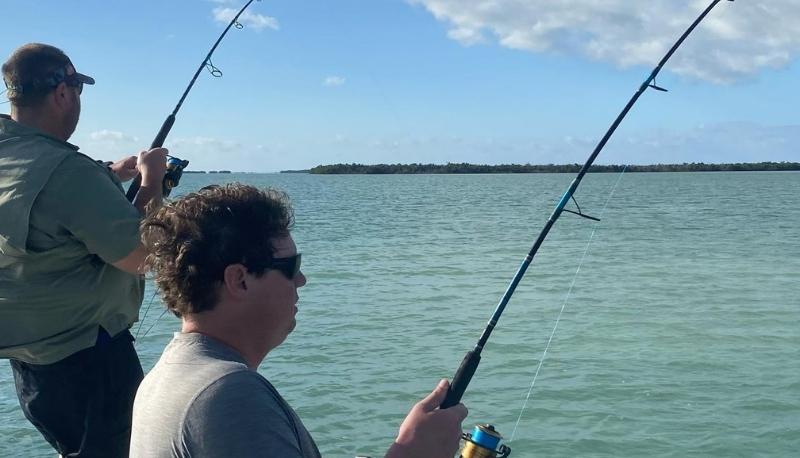 For a day of fishing and even touring the natural habitats of the coast, schedule an outing with Sandbar Safari Sport Fishing. While not as deep, you'll still have the chance whether you're looking to fill the cooler for the night's fish-fry or simply just want to enjoy the thrill of the catch. Anglers of all experience levels are sure to enjoy a day with Captain Rob.
With southern hospitality and plenty of helpful tips, you can't go wrong with deep-sea or sandbar fishing. Try both and see which one you enjoy more!
Be Festive Throughout the Year
With waterside parks and historic structures, it is no surprise that Swansboro leads the communities when it comes to fairs and festivals.
In the twilight of spring, the Swansboro Arts by the Sea Festival is held annually on the second Saturday of June. The historic Downtown District is lined with local artisans and merchants showing off the latest creations and wares. There's nothing like bringing back a handmade gift for a friend back home.
This coastal town is home to one of North Carolina's first seafood festivals, the Mullet Festival, held every year in October. The festival began in 1954 and is the oldest festival in the Crystal Coast. So, whether you like them fried, smoked or grilled, you can have it all at this annual event.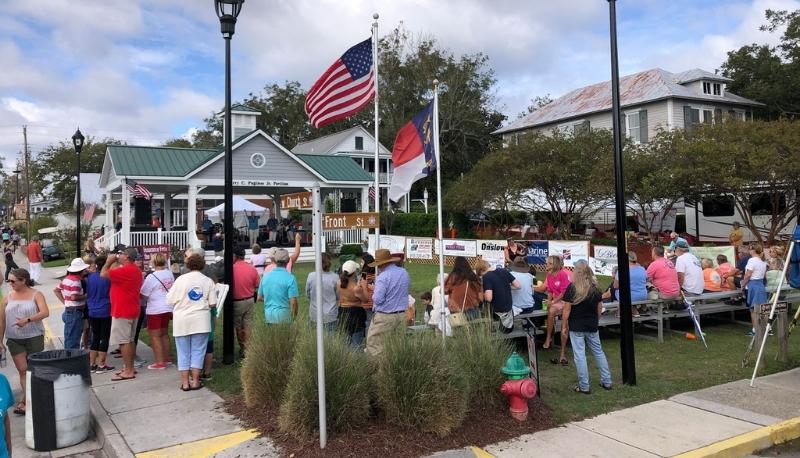 The annual Swansboro Five-O King Mackerel Tournament is another fall event that really interests visitors. This Crystal Coast fishing tournament offers cash and prizes upwards of $180,000 based on a 50-boat participation. While it's a tradition for many and is sure to be a memorable experience, it's also a popular charity event. All proceeds raised from the tournament are used for scholarships and supporting programs such as Take a Kid Fishing, Project Christmas Cheer and other local causes.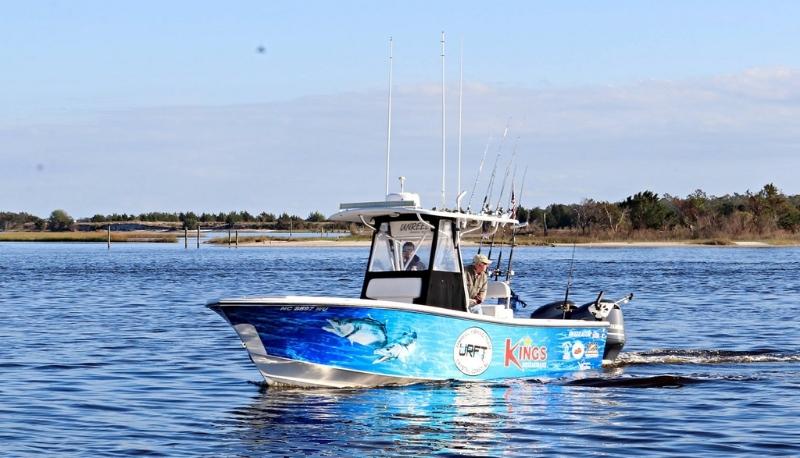 If winter is your favorite season to visit the coast, plan on kicking off the holidays with Swansboro by Candlelight. Downtown Swansboro will whisk you away to a winter wonderland. Luminaries line the streets, shops create seasonal displays with whimsical scenes and ribbons and bows adorn buildings and create a scene straight out of a Norman Rockwell painting. Bring in the night with live entertainment in the town square and enjoy dinner along the Swansboro waterfront. Nothing else will get you more in the holiday spirit than this annual event.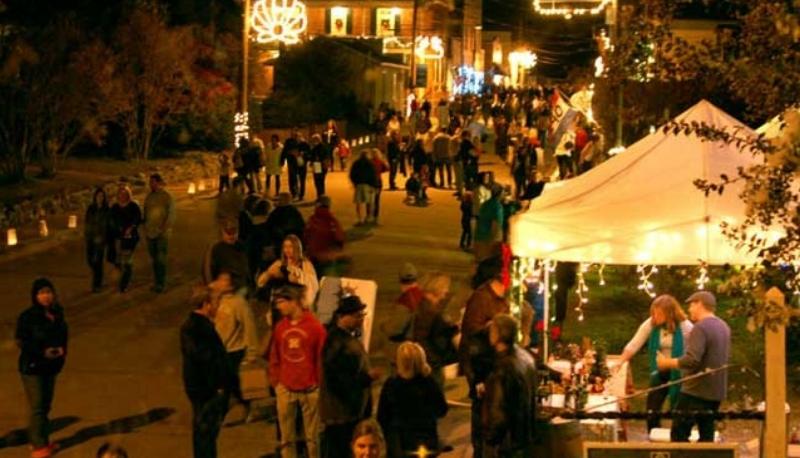 Plan your stay during Thanksgiving week if you've got a soft spot for fall and winter holidays. At dusk, on the Friday after the big meal, take a trip to the waterfront to welcome the magical season with the Swansboro Christmas Flotilla. Watch the twinkling parade of lights down the White Oak River as Christmas classics fill the air and you indulge in holiday treats like funnel cakes and warm apple cider. You might even catch a glimpse of jolly Saint Nick!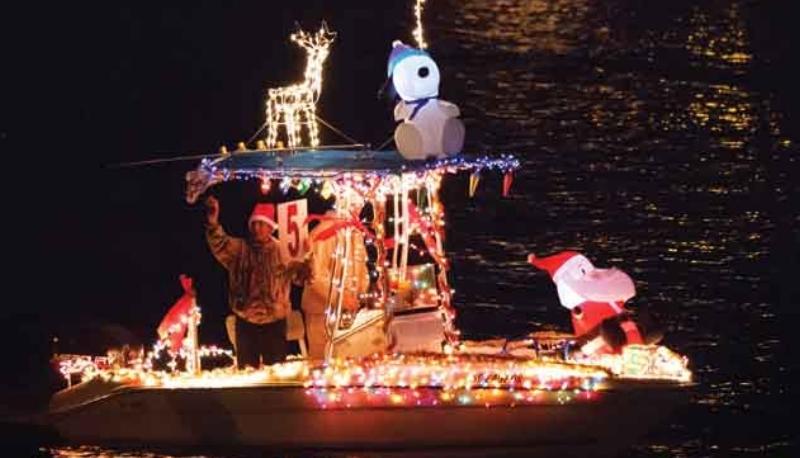 Start Planning Today
As you start mapping out your next coastal getaway, check out Emerald Isle Realty's selection of beautiful coastal properties. We offer over 700 vacation rentals ranging from cozy beach condos to charming cottages throughout North Carolina's Crystal Coast. Start planning your family's annual retreat today, and be sure you pencil in time to visit and enjoy the best things to do in Swansboro, NC!
Save it for Later