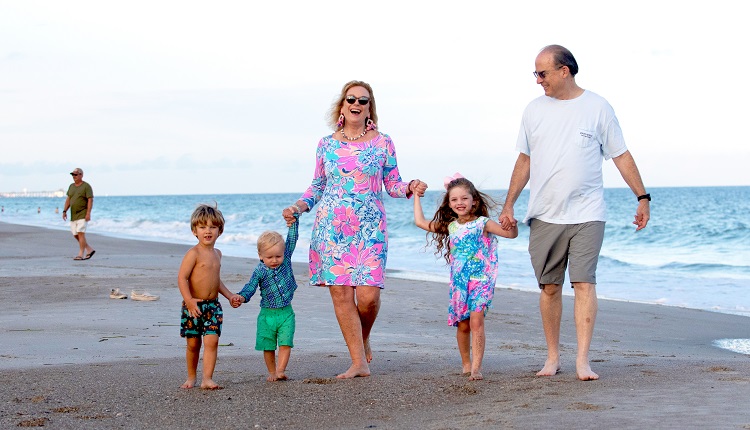 It's officially a new year! January is traditionally seen as a clean slate waiting to be filled with personal goals and achievements. This year, a vacation to the Crystal Coast should be on everyone's list.
Quality Time is Time Well Spent
Our ideal daily routines are filled with spending time with the people that we care about the most. But finding some quality bonding time can be difficult when you're focused on work, school and other day-to-day activities. A beach vacation is a great way to secure time with loved ones and is certain to make 2021 a year to remember!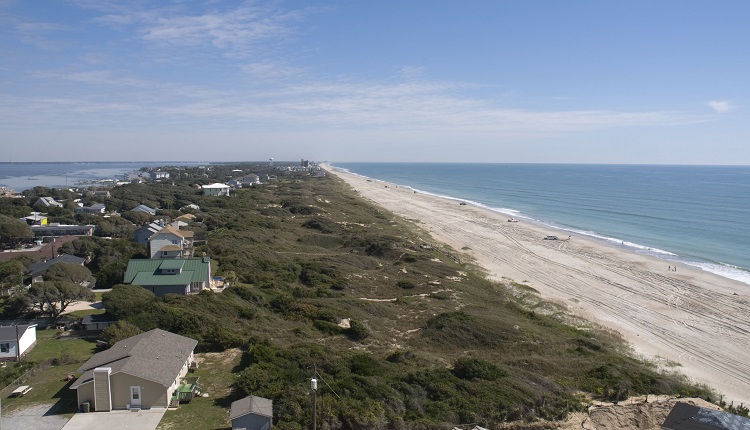 The Crystal Coast is the ultimate destination for any family or friend gathering and provides the perfect setting to create new memories or to simply recreate past traditions. Emerald Isle Realty makes planning your trip a breeze and offers a wide variety of charming North Carolina vacation homes with all the amenities to keep you in the beach state-of-mind, and your stay comfortable and relaxing.
Plan a long day at the beach and let the coastal vibes wash over you. Wake up early and head out to the shore to catch one of Emerald Isle's amazing sunrises. Or, try your hand at catching some local seafood. Morning fishing is one of locals' favorite pass-times, and there are plenty of hidden fishing spots for both novice and experienced fisherman alike! You can also spend your morning combing the beach with the kids as they find treasures to take home. In the afternoon, kick back, soak up the sun and enjoy the island's easygoing atmosphere as your kids build sand castles and play in the refreshing emerald waters.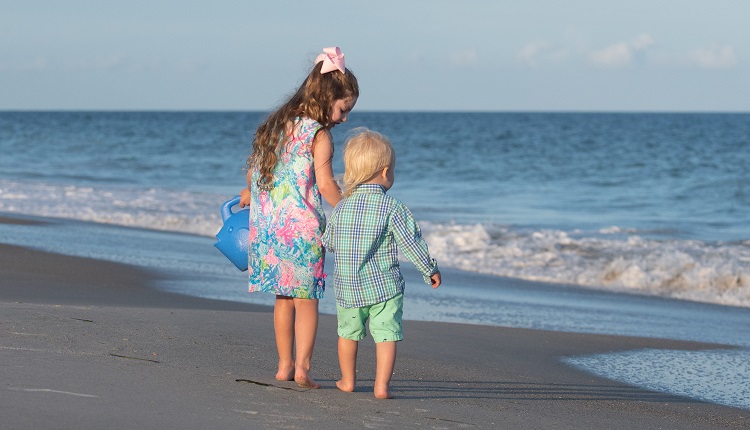 While you're here, be sure to venture to one of the surrounding beach communities. Each town is unique and offers a rare coastal experience, whether it's small-town shopping, dining at one of the local restaurants or experiencing the town's rich history. Your family will enjoy getting to know these communities and why they make the Crystal Coast so special.
Get Outside and Get Active
Many people make resolutions to explore the outdoors and be more physically active in the new year. Moving around keeps your heart in great shape, promotes a good mood and gives you more energy. Thankfully, Emerald Isle and the surrounding areas offer an array of options to keep yourself moving. Plus, the same sun that gives us such beautiful sunrises and sunsets provides some great Vitamin D year-round!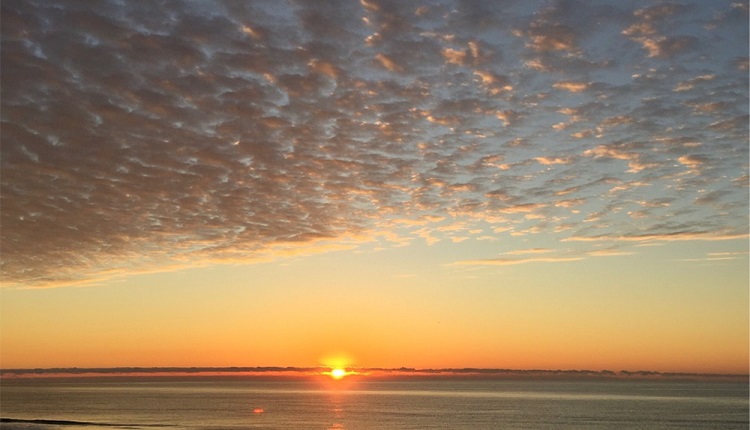 The beach isn't just for swimming! Spend a day of your trip experiencing the island's miles of stunning shoreline on two wheels. Take a bike ride along the shore or all the way into town, or catch the breathtaking sunset views on an evening stroll through the sand.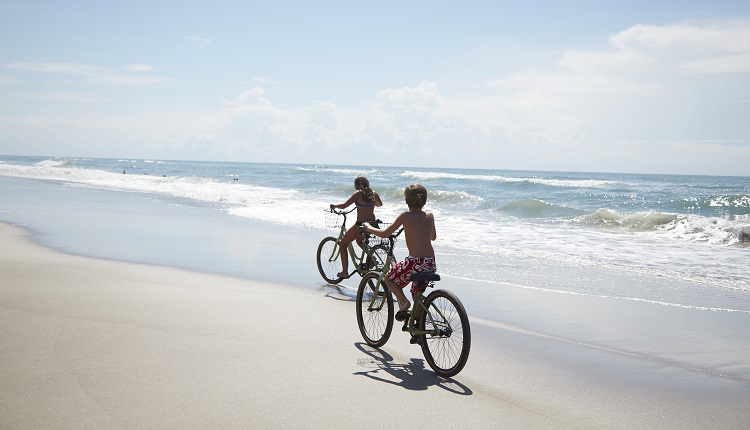 Paddle boarding is a great way to experience the ocean from a new vantage point. Sign up for a guided tour to get the lay of the land, or suit up and take on the water by yourself!
Not only is paddle boarding a great workout, but it's also a great way to take in the picturesque views of the coast.
New Year, New Views
Whether it's sampling adventurous food or enjoying thrill-enticing activities, visiting a new destination opens up the possibility of new experiences.
There are no set rules on how to spend your vacation. Fill your agenda with hours of lounging beachside or spend your days enjoying exciting activities. Emerald Isle gives visitors the option to have the best of both worlds!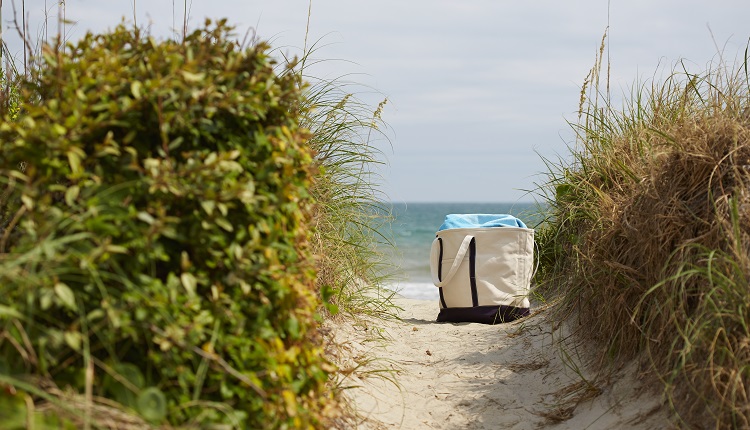 Emerald Isle is one of many beach communities that make up North Carolina's Outer Banks. Plan a day trip to the different towns to experience the vast beaches and one-of-a-kind landmarks you encounter while visiting the area. In Beaufort, you'll experience a culture rich in maritime history and historic homes, so be sure to bring your camera! Morehead City is famous for delectable, fresh seafood dishes that the whole family is sure to enjoy. Emerald Isle is known for its picturesque sunrises and sunsets. One of locals' favorite spots to catch these stunning views is from Bogue Inlet Fishing Pier, so be sure to make a stop!
Float high into the clouds and get a birds-eye view of the island by parasailing along the coast! There's nothing like the feeling of gliding through the air while getting aerial views of the Cape Lookout Lighthouse or the wild horses of Shackleford Banks.
If you're looking to stray from the "well-traveled" path, Croatan National Forest is the place to be. This more than 100-thousand-acre coastal treasure has numerous recreation sites for visitors who want to get out and explore the amazing coastal paradise. Be sure to bring water and maybe even a few tasty treats! There are plenty of trails cutting through various sections of the quiet forest grounds waiting to be discovered.
Plan Today
If relaxation is top-of-mind for the new year, plan a beach vacation to North Carolina's Crystal Coast. It's the perfect choice for couples, families or just yourself. Reach your goals and check off those New Year's resolutions. Visit www.emeraldislerealty.com and plan this year's vacation today.
Save it for Later