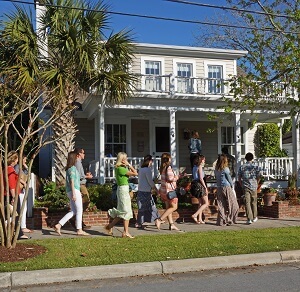 Date/Time
06/24/2016 - 06/25/2016
10:00 am - 5:00 pm
Address
130 Turner St.
Beaufort, NC
28516
The Beaufort Old Homes and Gardens Tour is a must when visiting the Crystal Coast. Here you can enjoy walking tours of private historical homes, buildings on the Beaufort Historic Site, gardens, churches, the Old Burying Ground and meeting halls.
The Beaufort Old Homes and Gardens Tour also offers narrated bus tours of the historic district, an antique car show, concerts and more. All money raised from this event benefits the Beaufort Historical Association.
For more information about this event, call 252) 728-5225 or (800) 575-7483.
Don't forget to check out our amazing Emerald Isle vacation rentals or learn more about the Beaufort, NC area.