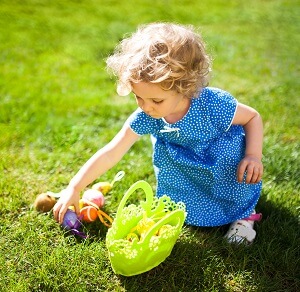 Date/Time
03/20/2016
12:00 pm - 2:00 pm
Address
7500 Emerald Drive
Emerald Isle, NC

Let the Easter Festivities begin! Starting at noon, visitors can enjoy sidewalk chalking, music, face painting and more. This all leads up to the big Emerald Isle Easter Egg Hunt and appearance of the Easter Bunny at 1 p.m.
Those participating in the egg hunt should arrive 15 minutes prior to the hunt and bring their own basket. The egg hunt is free for all children and is divided into age categories: Ages 4 & under, ages 5 to 8, and ages 9 to 12. Prizes will be awarded in each age category and is based on finding the Easter Bunnies prize eggs.
After all the eggs have been collected, the Easter Bunny himself will hand out prizes and will be available for photos.
Call (252) 354-6350 for more information on the Easter Egg Hunt in Emerald Isle.