Your time away from home should be an enchanting experience filled with memorable moments with your favorite people. The perfect vacation rental is an essential element to the whole vibe of your trip, and this week's featured property, Baywynd West, will undoubtedly whisk you away to the comfort and charm of Emerald Isle. Take a look at more photos of this chic duplex as you begin planning your next getaway.
Finding Comfort is a Breeze
Seeing the colors of Baywynd West's exterior declares that you're now on island time. The duplex's soft, earthy tones and white balcony rails pair perfectly and will remind you of polished seashells resting on the sand. Once you enter this oceanfront property, you'll become one with the beach life. The blue walls are as bright as the endless sky and the large windows provide you with dreamy views of the ocean and natural light. With frosted hardwood flooring throughout, coastal-inspired décor and large, plush white couches, it's easy to see why Baywynd West's living area will be the perfect spot to relax after days spent on the beach or exploring the area. Entertaining guests will come easy and don't be surprised if you catch one of your guests sprawled out and watching one of their favorite movies on the large, flat-screen TV.
A fully-equipped kitchen with all the desired appliances you'll need for a worry-free vacation is just off from the living area. The stainless-steel stove shines against the white cabinets, perfect for storing all the required ingredients for your favorite meals. Serving your guests will be a delight. Invite everyone to enjoy a fresh seafood dinner around the large table with enough seating for six. There's another spot at the granite island with seating for three. The kitchen also provides you with a mini-chiller, perfect for keeping your favorite beverages cold and refreshing.
While staying along the coast, you will want to feel the fresh ocean breeze as much as possible. This beachy rental provides you with two furnished decks boasting endless ocean views. With plenty of seating and tables, you will enjoy watching those coastal sunrises or sunsets. Baywynd West also provides you with a washer and dryer to keep your clothes fresh throughout your stay. In addition, this duplex comes complete with five smart TVs and high-speed internet access.
Be Whisked into Relaxation
Baywynd West is more than an oceanfront rental. This charming duplex is your own personal oasis of relaxation. This property provides you with four bedrooms and three and a half bathrooms. Each suite is beautifully decorated and offers ample space for all your belongings, with spacious bathrooms to help you freshen up in the morning or after an adventure-filled day.
There's no shortage of sleep options. Three rooms boast plush queen-size beds and the remaining room sports a set of twins. Each space provides you with island views and a smart TV. There's also a loft space with plenty of seating and desk space if you need to catch up on emails.
Go With the Flow
Baywynd West is in Emerald Isle, right off scenic Ocean Drive. One of the amenities that makes this duplex the ultimate beach rental is a dedicated boardwalk leading you straight to the island's golden sands. Pack your beach bag and spend your days enjoying the life-giving waters of the Atlantic Ocean without having to jump in the car. After swimming in the waves and soaking up the sun, you will be able to rinse off outside in the enclosed shower. There are also beach toys and bags just in case you need extra. This prime location makes it easy for you and your guests to venture into town or explore other nearby communities.
Book Now
Let the wind whisk you away. With surreal views and direct beach access, it's easy to see why scheduling your next getaway at Baywynd West is the top choice. It's the perfect size for family or friends looking to create memories on the coast. With availability year-round, you can experience every season of Emerald Isle.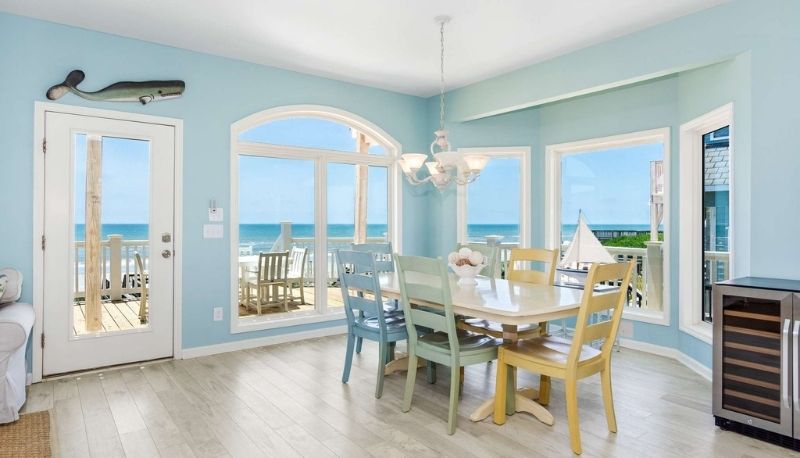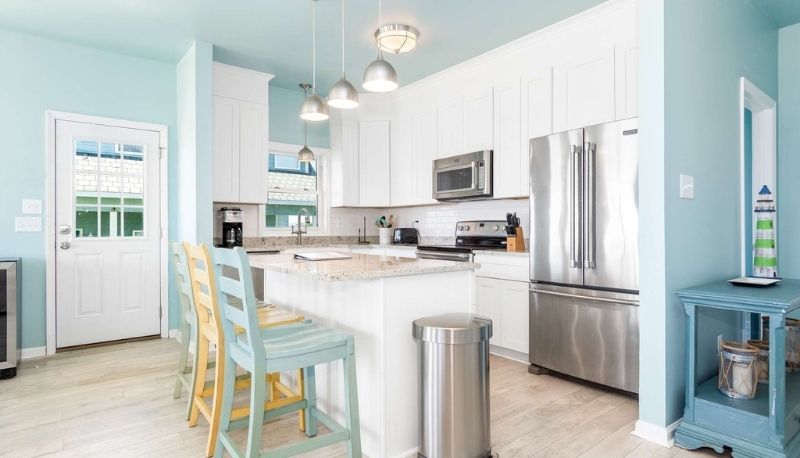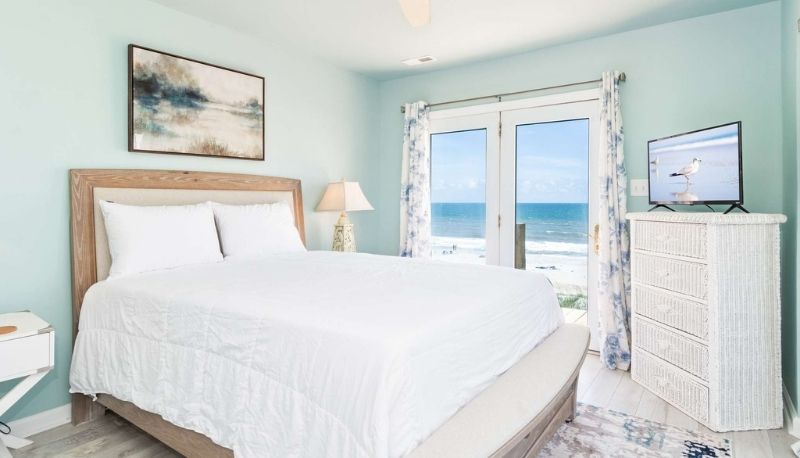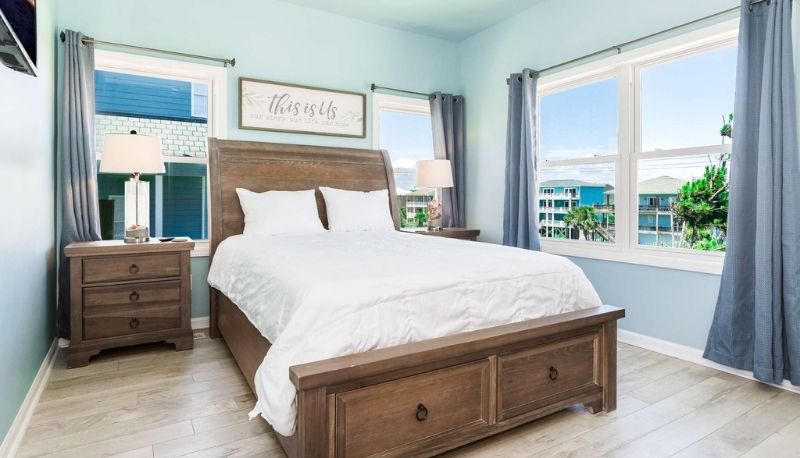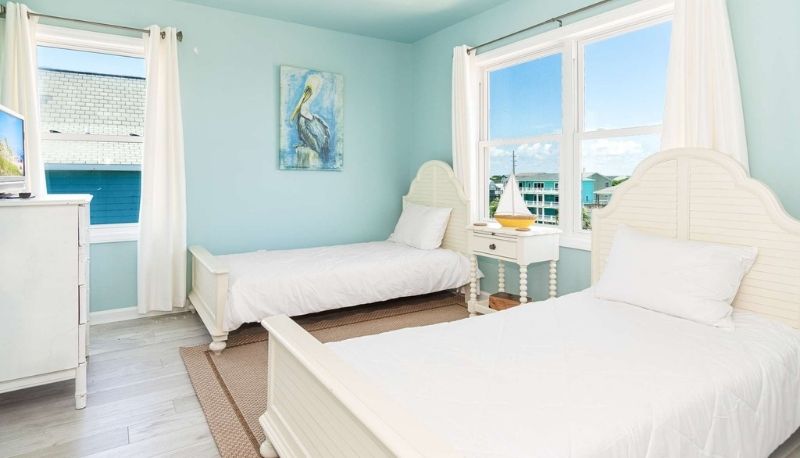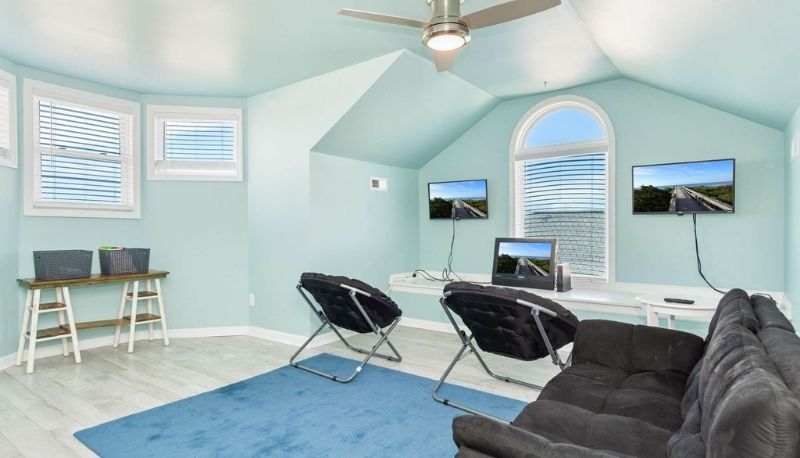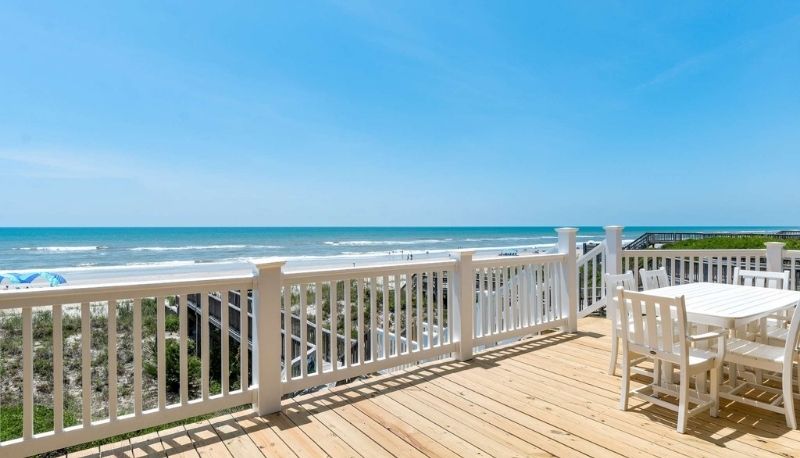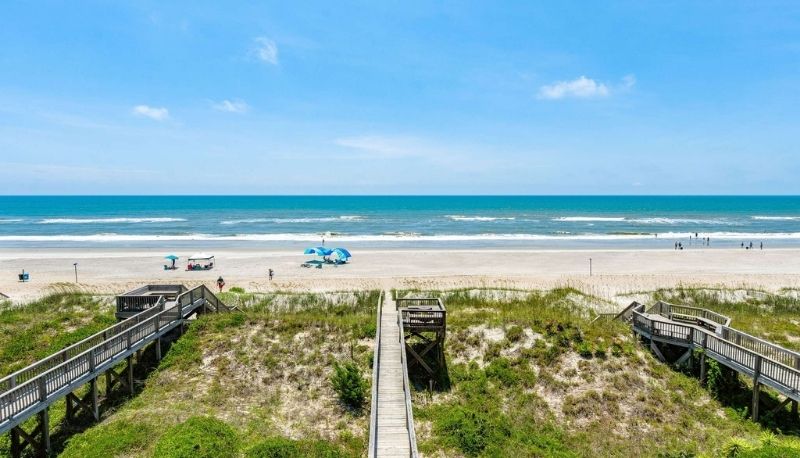 Save it for Later