Time spent in Emerald Isle is always fruitful. So whether your island getaway is for relaxation or adventure, Nautical Skies is the coastal duplex made especially for getting caught up in the laid-back vibes of the Crystal Coast. This three-bedroom, three-and-a-half-bathroom vacation property puts you right next to the life-giving waters of Emerald Isle. It has all the amenities you look for in a coastal retreat. Take a look at photos of Nautical Skies as you begin planning your ultimate island vacation.
Coastal Chic
As soon as you set eyes on Nautical Skies, you will immediately enter a vacation state of mind. The exterior's blue paint is reminiscent of the clear blue sky and the white balcony will remind you of the whitecaps of the rolling waves heard from a distance. When you enter this chic duplex, the beachy vibes of Emerald Isle will come over you like a warm sunrise. The living area's large windows allow plenty of natural light in, and the sugar-white walls create the perfect environment for the entire space to glow.
With hard flooring throughout, coastal-inspired décor and plenty of comfortable seating options, you will be inspired to plan family game nights with a side of snacks and cold beverages. Don't be surprised if you catch one of your guests sneaking a nap after a day of experiencing the exciting life of Emerald Isle.
Just off from the living area is a complete kitchen with all the appliances you'll need for a worry-free vacation. Whip up a hearty breakfast, delicious lunches and fresh seafood dishes for dinner. Serve your aromatic, home-cooked dinner on a hardwood round table with enough seating for four. There's also a spot at the bar with seating for three. Throughout the day, you and your guests can enjoy pulling snacks and beverages from the large stainless-steel fridge.
This chic duplex also boasts an outdoor cooking spot complete with a gas grill. Be sure to plan an evening cookout with a char-grilled meal prepared alongside the stunning coastal views. You and your guests will enjoy easing into the night after finishing a meal al fresco on the hardwood deck. After marveling over the beach sunset, enjoy an enchanting evening with a starlit sky and the ocean's music as a backdrop to the memorable conversations between you and your guests.
Nautical Skies also provides you with a washer and dryer to keep your clothes clean and fresh. In addition, this vacation property comes complete with four smart TVs and high-speed internet access. 
Doze Off
Relaxation is essential to any getaway. No matter what your Emerald Isle itinerary looks like, Nautical Skies will provide you with ample options for getting some much-needed rest. You and your guests will sleep comfortably while staying here. This duplex boasts three bedrooms for comfort and privacy. Each room is decorated with beachy art, bright paint and boasts a unique hardwood bedframe.
The master suite provides you with a plush king-sized bed with all the space you need to stretch out and find your perfect sleeping spot. You will quickly get used to drifting off to sleep while admiring the moonlit ocean through the large bedroom window. Be sure to wake up early, with direct access to the deck, you will be able to enjoy Emerald Isle's famous sunrise every morning!
The remaining rooms feature queen-sized beds, a flat-screen TV and plenty of space for storing your belongings.
Going Out and About
Nautical Skies is located in Emerald Isle, right off Ocean Drive. Its location is every visitor's dream! This oceanfront duplex has a private, beautifully constructed wooden path that takes you straight to the beach. With direct beach access, you can wake up and hit the waves after finishing breakfast without having to travel far. This convenient oceanfront location also means you can enjoy a convenient delicious lunch in the comfort of your vacation rental without having to make special arrangements! When you're ready to head back in for the day, you and your guests can wash off with a private outdoor shower.
Nautical Skies prime location also makes it easy to venture into town or other nearby communities and spend some time shopping before setting up shop for dinner that includes an incredible ocean view.
Book Now
Are you ready to get caught in the relaxing haze of this coastal duplex? From endless ocean views and quick beach access, it's easy to see why you should schedule your getaway at Nautical Skies. With availability year-round, this property is perfect for enjoying every season of the Crystal Coast.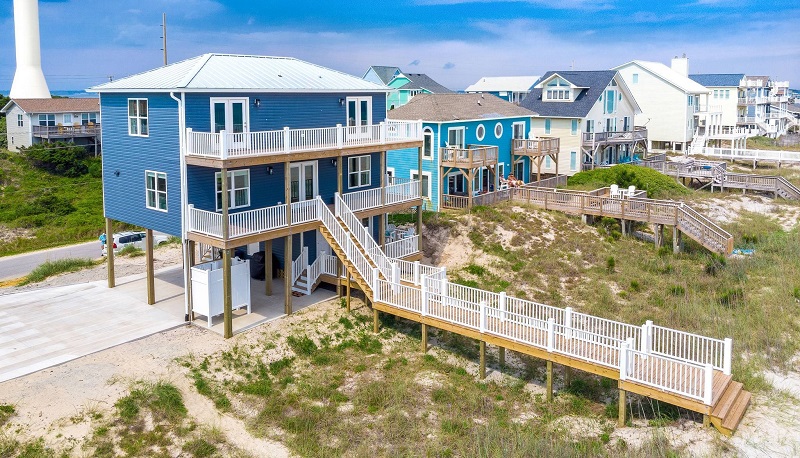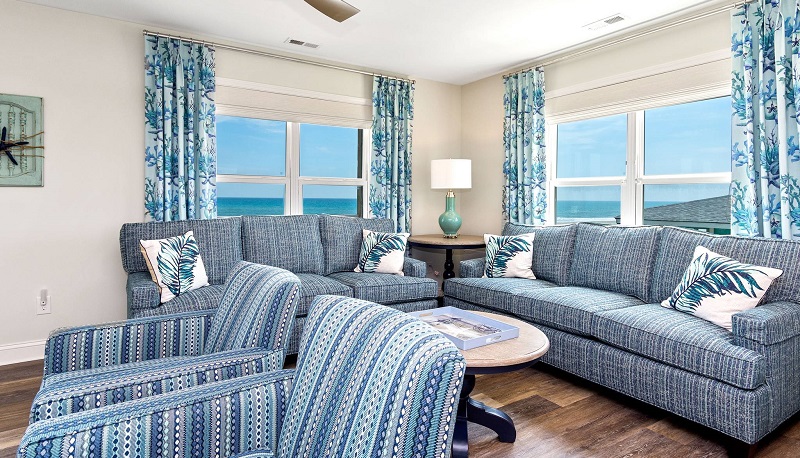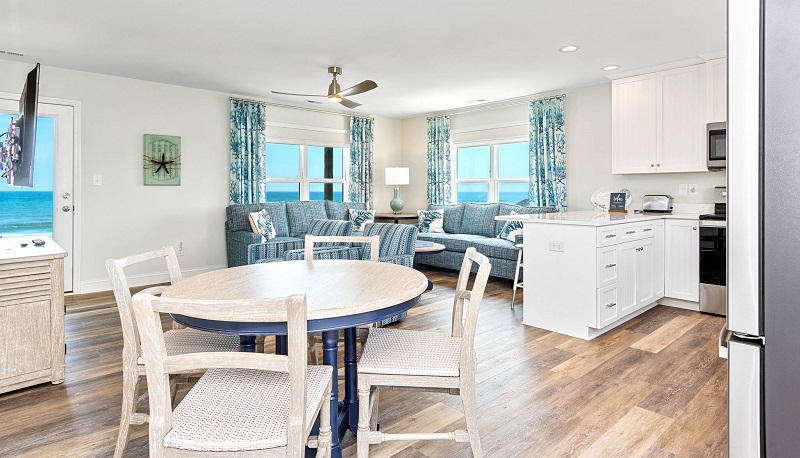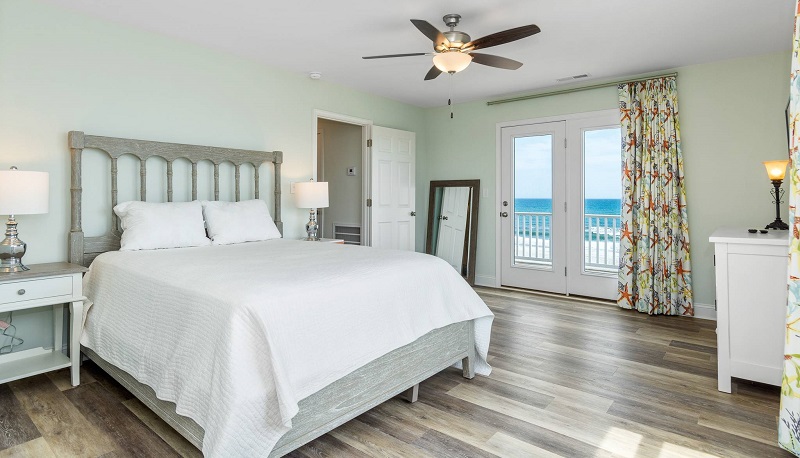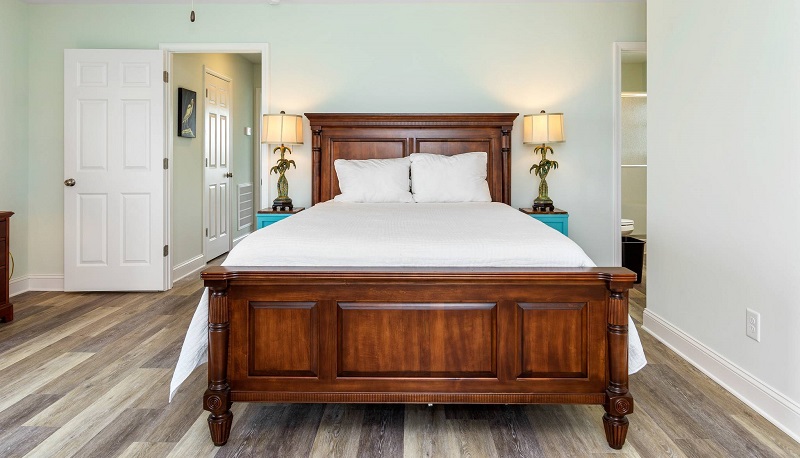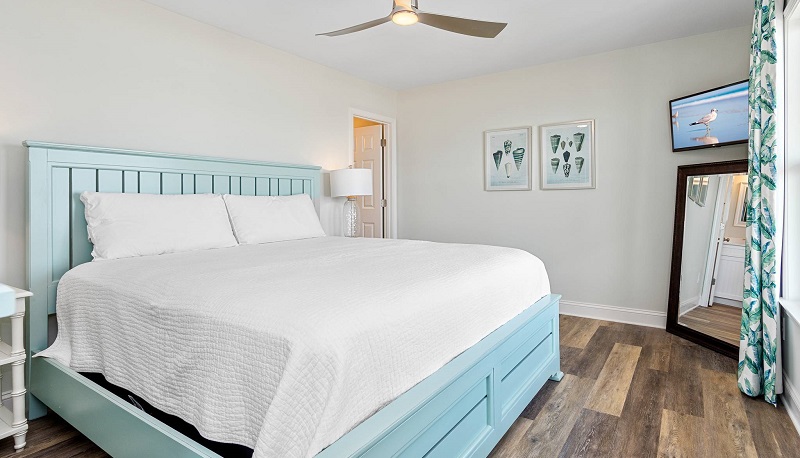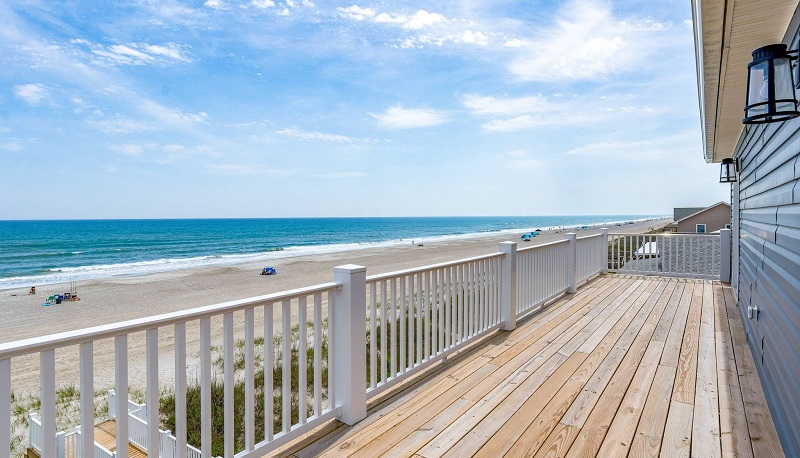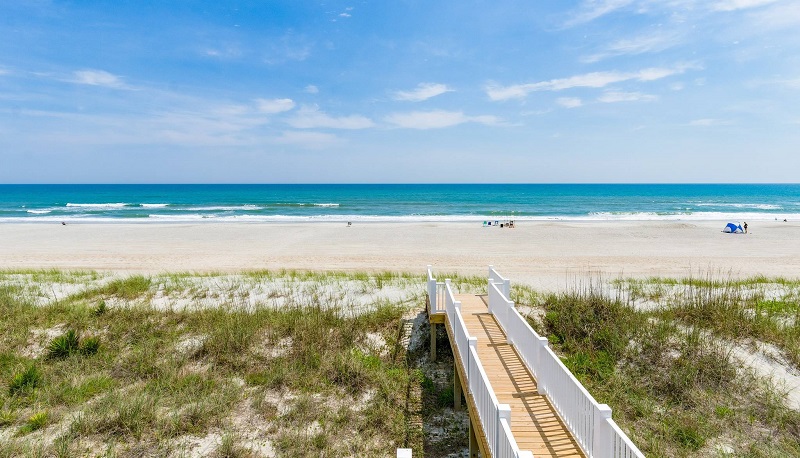 Save it for Later