Every experience on North Carolina's Crystal Coast is a gem ready to be added to your treasure box of cherished moments. This week's featured property, The Pearl, elevates any memory created on your salt-washed vacation.
This coastal cottage is an exquisite vacation home located on the second row in Emerald Isle, North Carolina. With six bedrooms and five-and-a-half bathrooms, The Pearl is a coastal haven poised to transport you to a realm of unmatched charm and relaxation. The allure of this vacation home is certain to awaken your imagination and inspire you to orchestrate a beach getaway that embodies true paradise.
Indulge in a selection of premium amenities and the grandeur of the ocean just footsteps away. Just swipe through The Pearl's breathtaking gallery of mesmerizing images as you set the stage for crafting your very own seaside adventure for you and your favorite people.
Embrace the Lure
Envision the exhilaration of laying eyes on your vacation home for the first time. The Pearl towers over the coastline with a sugar-white exterior and lush well-manicured lawn. The Pearl is a resplendent abode boasting panoramas of the ocean exclusively for you from three levels of furnished decks.
This enchanting cottage is poised to redefine your Emerald Isle retreat with a modern design touch. The vibrant exterior evokes memories of leisurely afternoons in the sun, but stepping into the living area reveals soothing gray walls that infuse a contemporary elegance, setting the stage for an unparalleled escape.
The large living room of The Pearl exudes the essence of island life, bathed in an abundance of natural light. Expansive windows create an open living space and provide picturesque views of the Atlantic from every angle. The warm ash-brown hardwood floors harmonize seamlessly with the sea-foam plush couches, creating a soothing ambiance for indulging in a movie, reading, or rejuvenating with an afternoon nap.
Throughout this vacation haven, vibrant coastal décor radiates warmth, and ample comfortable seating options cater to you and your guests, fostering the creation of cherished shared moments. With generous space, a 70-inch Smart TV, and direct access to the deck, all your entertainment desires are effortlessly fulfilled during your stay at The Pearl.
The Pearl also provides you with a custom-built kitchen with state-of-the-art appliances fit for any meal you plan on preparing. The upscale kitchen features expansive marble countertops, offering ample space for ingredient preparation and setting the stage for your North Carolina fish fry or an indulgent surf & turf meal. After your meal is ready, invite your guests to dine on a generously sized dining table that can comfortably accommodate ten guests for shared meals at any hour.
Mealtime extends beyond the kitchen! Use the in-house elevator to take the meal to the ground-level game room. With two TVs, several seating options, and a beachy bar crafted out of a surfboard, any gathering in this entertainment hub is sure to be unforgettable. Plus, this space provides you with a dedicated mini-kitchen, so you won't need to make many trips back up in the elevator. And, when you're ready, grab the Bluetooth speaker and take a short walk to the pool!
The spectrum of enticing amenities doesn't end there! High-speed internet access ensures everyone can easily share their vacation snapshots with loved ones while residing at The Pearl. Moreover, a laundry room guarantees that your attire remains fresh and impeccable.
Coastal Sanctuary
The Pearl is a cozy beach cottage that offers guests a variety of options for a good night's rest. Each of the six bedrooms is decorated with unique coastal décor, ensuring your complete immersion in the vacation mindset.
The primary suite features a lavish king-size bed, a private bathroom with a walk-in shower, and a Smart TV. The other bedrooms are also well-appointed. Three of the remaining bedrooms provide your guests with king-size beds, and one with a queen size bed. Each room has a private bathroom ideal for cleaning up after a day spent on the shoreline.
The final room has a bunk bed, perfect for the younger traveler. No matter which bedroom you choose, you're sure to have all the space you need to store your belongings and get a restful night's sleep. The Pearl is the perfect place to rest, soak up the sun, swim in the ocean, and create lasting memories with your family and friends.
Gather at the Shoreline
Embark on a journey to explore the wonders of North Carolina's Crystal Coast, an adventure playground boasting an array of outdoor marvels. Whether you seek tranquil beaches or vibrant wildlife sanctuaries, this coastal paradise caters to every desire. At The Pearl, you can wake up, step onto your private deck, and within moments, you'll find yourself treading upon the glistening sands of the beach.
The Pearl is a stone's throw away from the refreshing waves of Emerald Isle Beach. You and your guests can experience a day filled with boogie boarding, paddleboarding and swimming. Sink into the sun-soaked sands, embrace the waves, and uncover the restorative magic of the ocean. From sunrise strolls to invigorating dips, the ocean's enchantments await your discovery. And when it's time to return indoors, fret not about sandy floors—The Pearl offers a private hot/cold outdoor shower.
Yet, the delights continue within your personal oasis. In addition to offering nearby beach access, The Pearl boasts a private pool that entices you to partake in hours of leisurely repose.
Lounge poolside with a captivating book or watch as the children revel in the water's embrace. As the sun dips beneath the horizon, bask in the inviting glow while sharing tales and laughter with your cherished ones. Nourished by both the ocean and the pool, your family retreat ascends to unparalleled heights of delight and enduring memories.
The allure of Emerald Isle extends to its neighboring communities, each steeped in history and brimming with charisma. Embark on a short journey along the coast and delve into Beaufort's enthralling history through a guided tour of its historic site. Then, pay a visit to Swansboro, the endearing "Friendly City by the Sea," celebrated for its historic downtown and vintage treasures. With an array of coastal cuisine and endless possibilities for adventure, the Crystal Coast guarantees a family expedition that will etch itself in your hearts for years to come.
Reserve Your Stay
Uncover the sheer splendor of Emerald Isle's sandy expanse from the comfort of a cozy beach cottage. This Pearl is purposefully designed to infuse your stay with an air of serenity. With cozy bedrooms and expansive outdoor spaces, your family is certain to relish this authentic coastal getaway. Check the calendar and secure your stay at The Pearl with Emerald Isle Realty today. Your beachside escape awaits!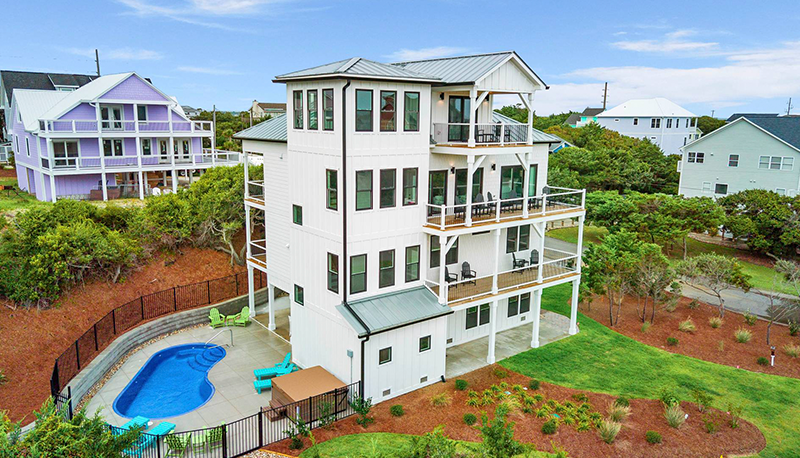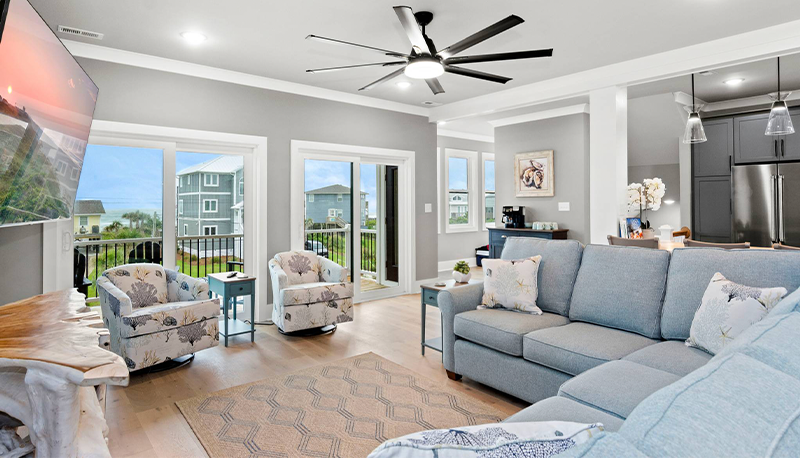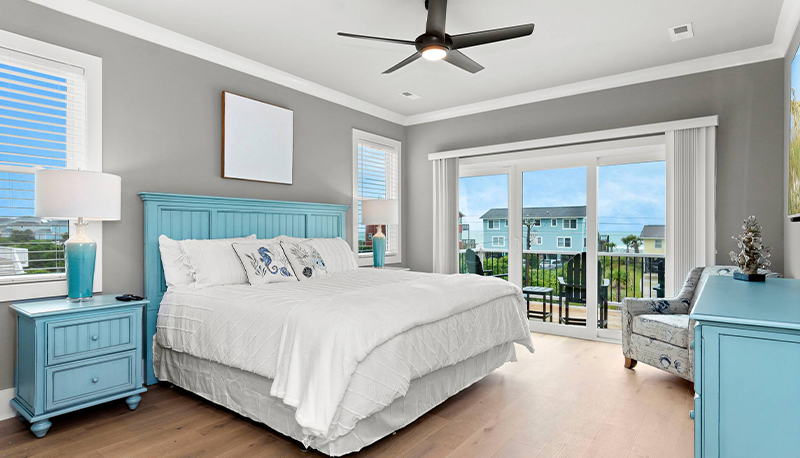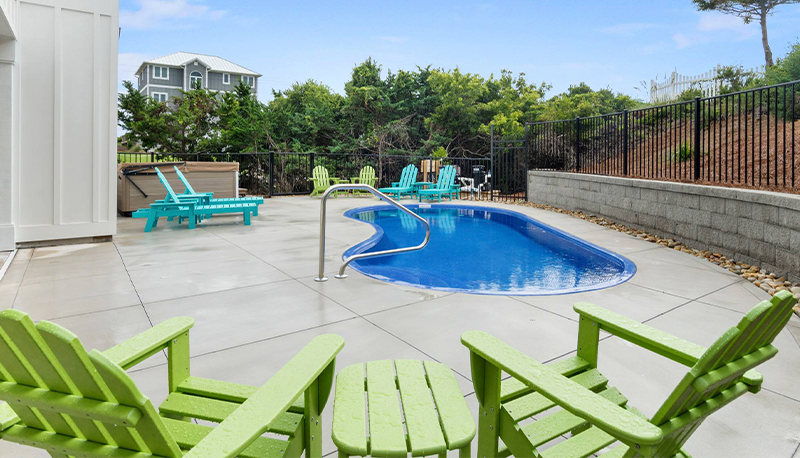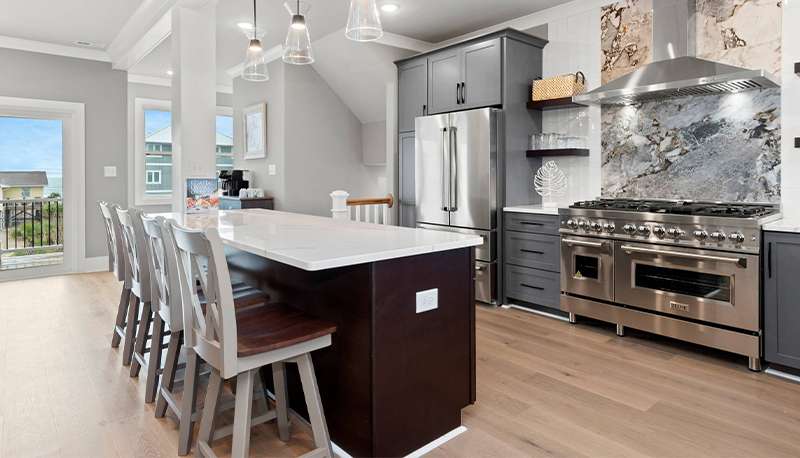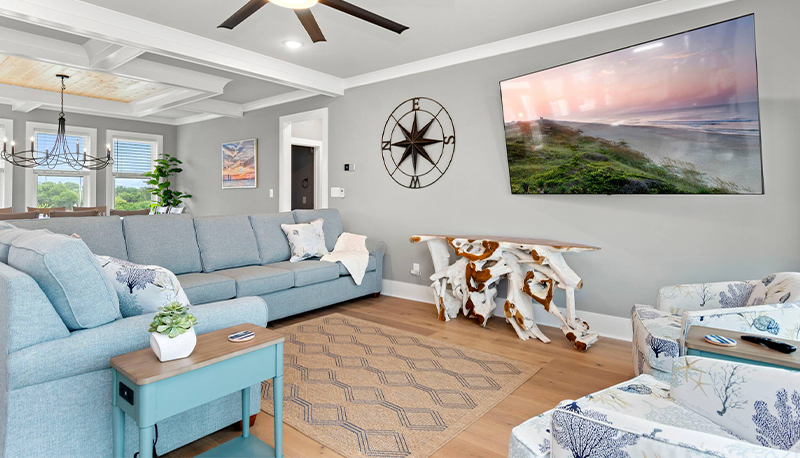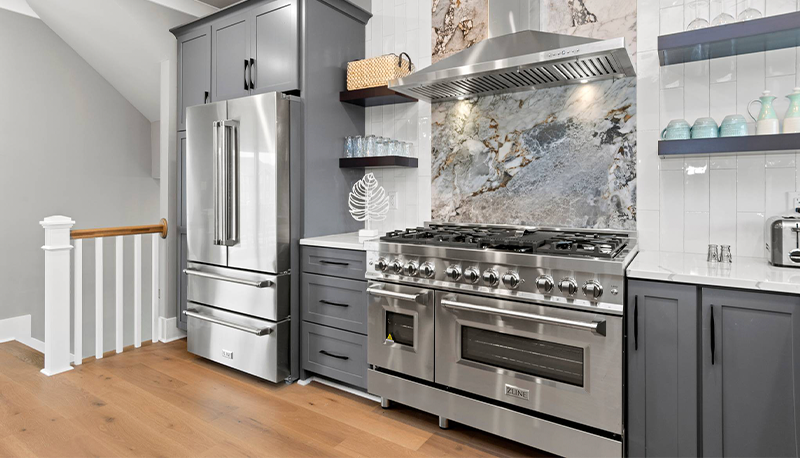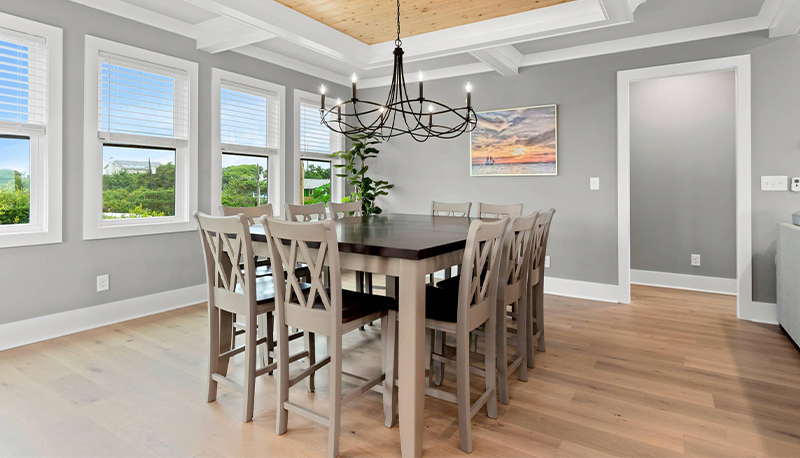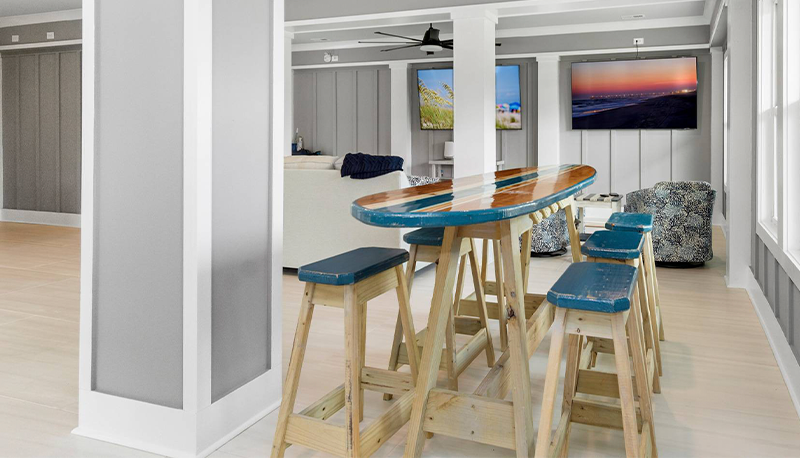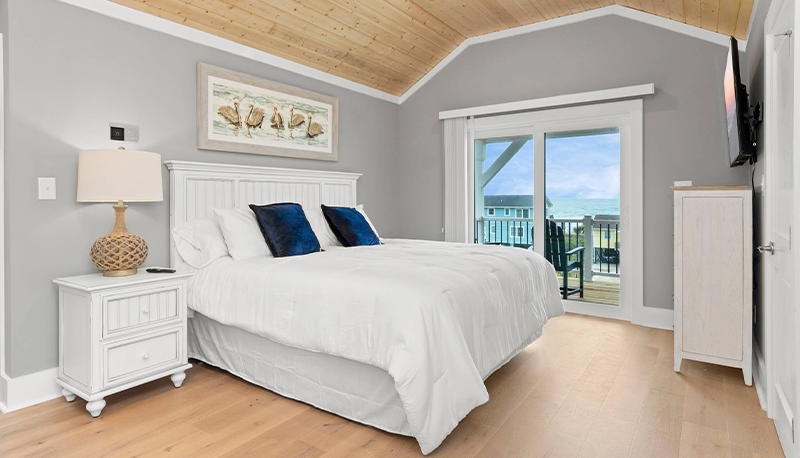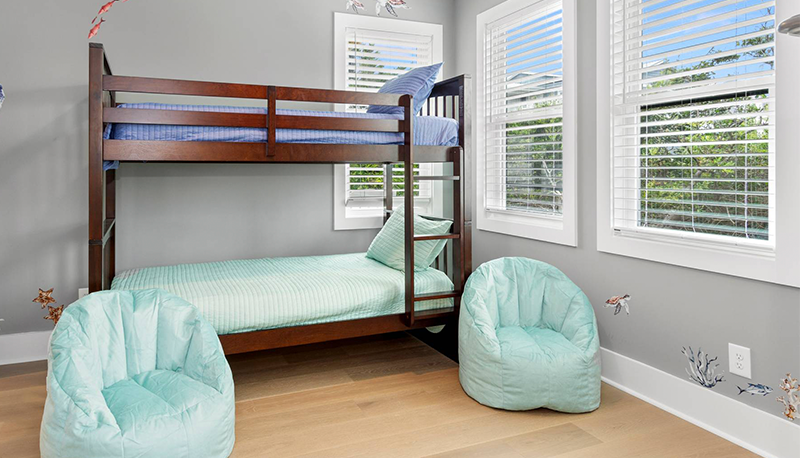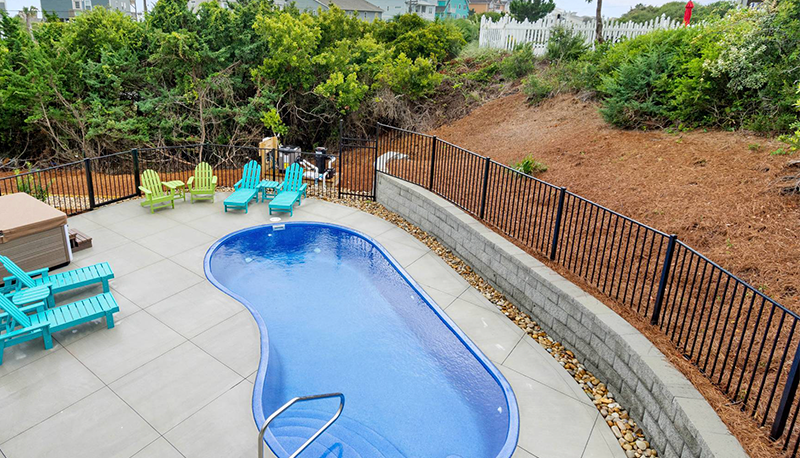 Save it for Later