Marrying the love of your life is inarguably one of the most cherished and precious times you'll experience. However, when it comes to the actual planning of a wedding, it's no secret the process can become stressful and overwhelming at times.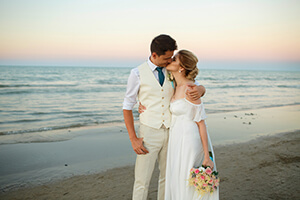 It seems that once you dip your toes into the planning process, you and your fiancé are immediately flooded with decisions to make up until the wedding day. What date will you get married? Where will you recite your vows? Should you have the ceremony closer to one person's family or meet in the middle? Veil or no veil? Strapless gown or sleeves? How many bridesmaids and groomsmen are too many? Indoor or outdoor ceremony? What are the colors? Open bar or cash bar? The questions go on and can seem never-ending.
Luckily, there's one decision you can make to help alleviate some of the questions on the list and make the entire planning process and wedding day so much more about a celebration of love rather than the culmination of checking items off a list, enter: Emerald Isle Destination Weddings and the top 10 reasons to have one.
1. Eliminating the Stress Factor
While it's customary to save the best for last, this reason is too good to not mention first. All of the different Wedding Packages offered by Emerald Isle Realty will fit a variety of budgets and include so many perks. You'll feel instant relief from the stress of planning as soon as you choose the perfect package.
While the benefits vary from package to package, all packages come with a consultant to help you plan the ceremony, prepare the rehearsal, create a wedding day itinerary, and coordinate arrangements with vendors. The wedding planner will also oversee the setup of the ceremony and reception, ensure proper placement of seating cards and programs, and will prepare the wedding party for the ceremony processional. Knowing that all the details are being taken care of will put your mind at ease and will allow the entire wedding party and all your guests to fully enjoy the day without potentially being assigned one (or some) of these duties.
2. Stunning Properties
Emerald Isle is home to hundreds of vacation rental properties that are just minutes from the beach and nearby attractions. If you're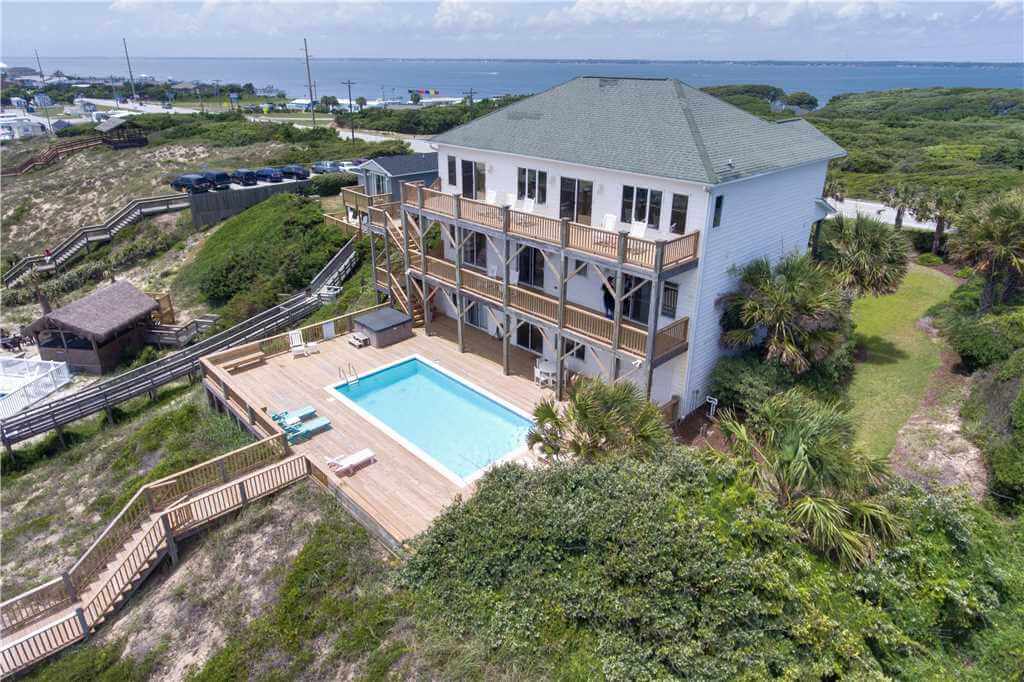 planning to host guests who prefer their own lodging accommodations or who may be coupling your wedding with a family vacation, they can choose from a number of properties to find the one that best meets their needs. And if you'd like to start the melding of two families prior to exchanging vows, there are several wedding venues that can house up to 50 guests. As an added bonus, discounts on property rentals are included in every wedding package.
3. Get the Honeymoon Started Early
Once you make the decision to have a destination wedding, you've already answered some questions and crossed some items off the list. The Crystal Coast is one of the most picturesque locations to have your ceremony and instantly doubles as the perfect spot to honeymoon. After you've said your vows and celebrated with family and friends, you and your new spouse can immediately be on your way to your honeymoon without worrying about packing or making it to the airport in time.
4. Activities for Every Kind of Newly-Wed
Emerald Isle is home to breathtaking beaches and endless activities and attractions that will make your time spent together as newlyweds unforgettable. Whether you're surfing and parasailing or unwinding with some shopping and waterfront dining, you're sure to find the perfect activity to suit you and your new spouse.
5. Do It For The Gram!
If you've chosen Emerald Isle for your wedding destination, you obviously know the scenery and views are unmatched. The potential wedding pictures are reason enough to book today. The emerald-colored water will serve as the perfect backdrop to capture the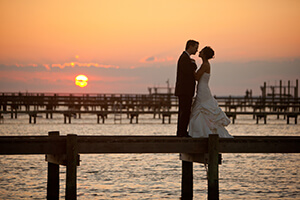 memories from your wedding day that you can look back on for years to come.
Also, who could pass up the opportunity to share their #EmeraldIsleWedding or #WalkDownTheIsle on Instagram and other social media outlets? We love seeing and hearing our guests wedding stories too so be sure to tag us in your favorite photos on Instagram @eirealtync!
6. Have Your Thank-You Cards Ready Before You Get Home
Once your photographer has captured the ceremony and the traditional shots of the wedding party and families, you can have someone quickly write "thank you" in the sand and have a special and personalized thank you card photo that's ready to send out once you return from your honeymoon.
7. Uninterrupted Family Time & Quality Time with the In-Laws
Destination weddings create the perfect opportunity to spend some quality time with your family both leading up to and after your wedding ceremony. However, it also creates the unique opportunity for you and your spouse to become closer with your new families in a way you may not have if you'd decided on a wedding at home. Usually, everyone would go back to their respective homes after the reception, but being in Emerald Isle together means each of your parents and siblings can bond and interact and so that two families become one.
8. Relaxation Up Until the Very Last Minute
While the salt and sand from the ocean can often be enough to help you relax and unwind from any pre-wedding nerves, they can be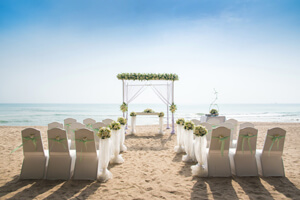 easily absolved with a personal spa day. After a massage, you'll be more rested and calm for your walk down the aisle.
9. Wedding Traditions Contest
Weddings are full of traditions and Emerald Isle destination weddings don't fall short. You can share the story and photos of your wedding in the Wedding Traditions Contest and be entered to win a romantic two-night getaway complete with champagne, roses, and dinner to bring you back to the place where your marriage first began.
10. Wedding Resources
If you're currently in the trenches of wedding planning or trying to decide if a destination wedding is right for you, we've put together several different resources for your use, including the Wedding Planning FAQ and the Beach Wedding Checklist to guide you through the process.
If you're ready to tie the knot, make your way to the Crystal Coast for an unforgettable destination wedding.