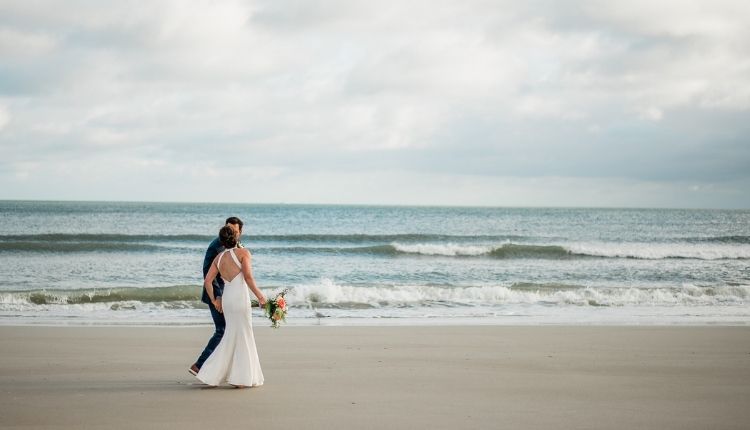 Emerald Isle is a picturesque backdrop for your special day. With its serene beaches and crystal-clear water, there's no wonder why you've decided to start your forever here. There are dozens of beautiful venues to choose from along our intimate Crystal Coast, so how do you choose the right one for you? From selecting a space that matches your wedding theme to having a backup plan in case of bad weather, these elements are essential to consider when selecting your perfect venue in Emerald Isle. To help your special day go off without a hitch, we've pieced together our best advice for finding the right venue for you to say, "I do!"
Consult with your wedding planner prior to looking at spaces.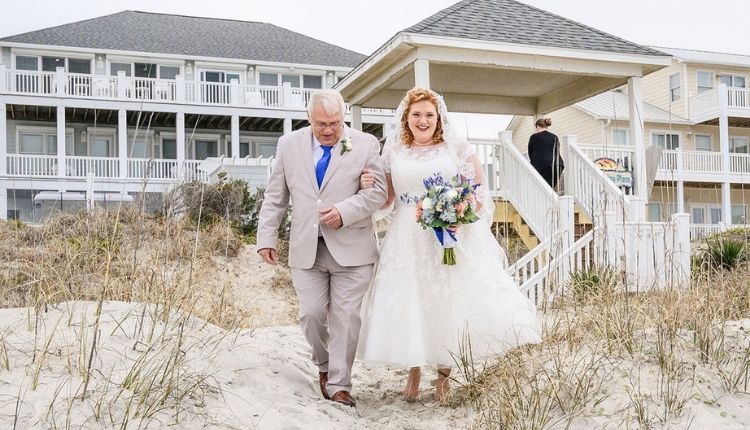 Your wedding planner is the ultimate resource when it comes to finding your dream venue. They will know all the in's-and-out's of what makes a good space, including many things you probably wouldn't think to ask! The sooner you get a dedicated planner on board, the more time and stress you will save. They'll listen to your vision and requirements, and then put together a list of amazing Emerald Isle venues that match your criteria. Right from the start, you'll have an expert in your corner who is determined to check off all your boxes and more.
Keep your budget in mind.
After you talk to your wedding planner, the second most essential step is to determine your budget. There's nothing more frustrating than falling in love with a venue that is out of your price range. Your wedding day is supposed to be magical, not stressful. So, ensure that you crunch the numbers and come up with a target budget that you're comfortable with. Once you know your price range, you'll be able to narrow down which Emerald Isle venues to look at in more detail.
Choose a venue that complements your wedding theme.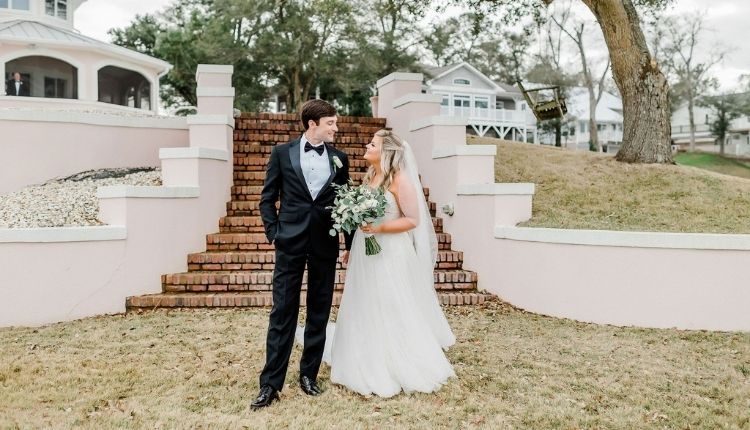 When you picture how you want your wedding to look, what do you imagine? Do you envision tropical beachy vibes, romantic pink colors or maybe an opulent Great Gatsby theme? Decide on your heart's vision and then make sure to find a venue that brings that to life. Décor can help enhance any space, but it's important to choose a venue that already has the design aesthetic you're envisioning. You want the venue to be full of natural beauty on both the exterior and interior, and you also want to be sure that the overall ethos matches your theme. This way, you'll save a lot of money on decorations and have more time to focus on the ceremony.
Determine how many guests will need to fit in the space.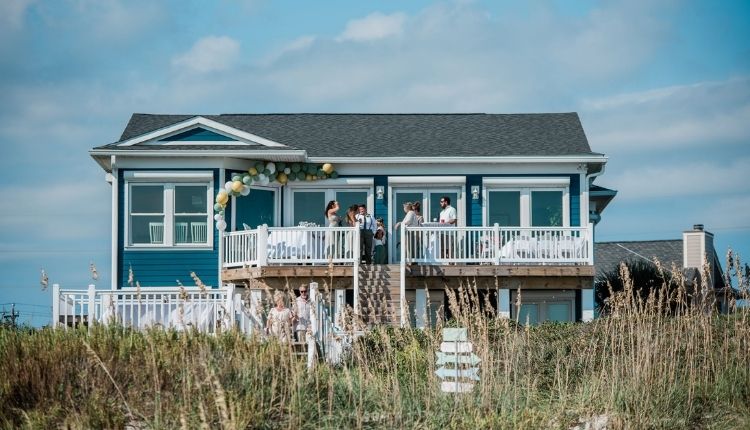 Before you choose a venue, it's essential to have a good idea of how many guests you'll be inviting to share your special day. Having a huge venue when you only invite 50 guests can make the space feel less intimate. On the other hand, inviting 200 guests to a space with a max capacity of 200 people can make for tight and crowded quarters. Ultimately, you'll want to choose a venue that is the right size for your guest list and fits the flow of your wedding day, from the ceremony to the reception, dancing, and table arrangements.
Be aware of any rules and regulations associated with your venue or locale.
Before you sign a contract, make sure to find out about rules and regulations. Some venues and locations have unique restrictions such as a curfew or quiet hours. You don't want to plan on dancing the night away on the beach, only to be told you're breaking curfew. Many spaces won't make you aware of these restrictions up front, so don't hesitate to ask!
Consider accommodations and transportation needs for guests.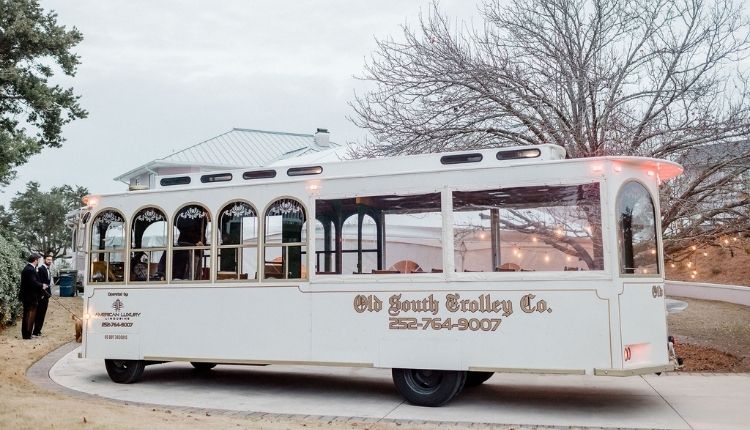 You'll want to ensure your guests' needs are taken care of, so they can focus on what's most important: celebrating your love! That means taking into consideration their lodging and transportation. Do your research on what accommodations are available in Emerald Isle or other nearby communities (considering cost and style) to make sure your guests will be comfortable. How long will it take them to get to the venue? Will they have to walk far from the parking destination? Remember, the happier your guests are, the more positive energy they will bring to your ceremony. If you're looking for ways to make your ceremony even more special, Emerald Isle Realty offers five amazing ceremony packages to make your day an unforgettable experience.
Find out what is included with a venue and what must be rented.
Some venues include items like tables, chairs, and linens in upfront costs, while others require that you rent them. Remember though, even if the venue offers these items, they might not fit what you were envisioning for your special day. You might consider renting the items that match your vision. Get an estimate from a local rental company, so you can see how venues compare once you've tallied your final costs.
Ask about the inclement weather plan.
Hopefully it doesn't rain on your wedding day (knock on wood)! However, in the event that it does rain, 1. It means good luck and 2. You need to make sure your venue is equipped. If you're planning to have an outdoor wedding, check to see if the venue also has indoor options and an easy-to-execute plan B. This way, you won't be caught out in the rain on your wedding day, no matter what the weather is. Some venues can also provide a large tent to keep out the rain, while still giving you the outdoor feel you envisioned.
Find out if certain vendors are required to be used for your wedding day.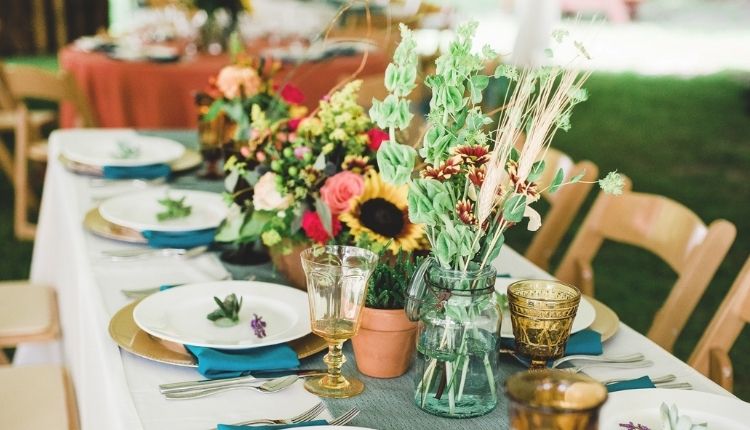 Many venues require that you use their own vendors for parts of the wedding, such as the catering to the flowers and more. Some couples prefer this option because the venue has already worked with the vendors and everything is likely to run smoothly. However, if you want the freedom to choose your own vendors, be sure to pick a venue that allows for that.
See if there is a space to get ready on the day of the wedding.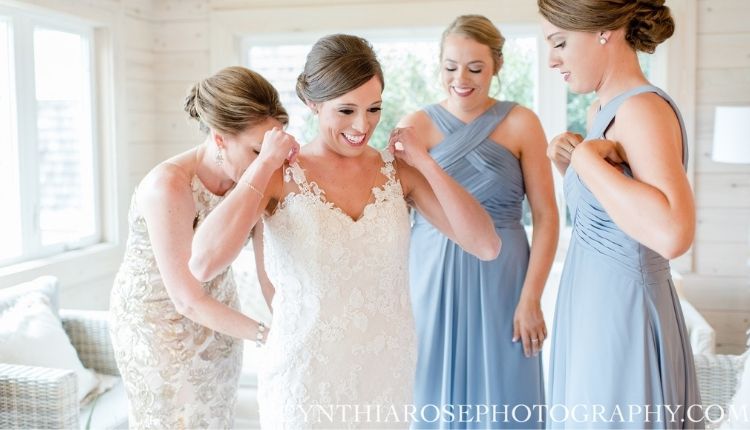 One great question to ask in your venue search is if there's an onsite bridal suite for the ladies to get ready with their hair and makeup. Also, is there a groom's room for the gentlemen to get dressed. This can be a special touch that allows for extra bonding in both parties before the wedding, and allows for a more relaxed day. Otherwise, your bridal party will have to arrive on site ready for photos!
Consider how much time you're allowed and whether there are any limitations.
It's a good idea to finalize your wedding day timeline to make sure your venue can accommodate your needs from a timing standpoint. Many venues put a time limit on the reception — typically around 5 hours. However, you can usually add additional time for an extra cost.
There are also time restrictions for set-up and breakdown. You may only have two hours to set up, but have a huge floral installation planned for your ceremony that will take longer. Some venues only allow one hour for breakdown, while others let you leave your items until the next day. Think through your specific needs and make sure to find a venue that works.
Determine whether wedding insurance will be necessary.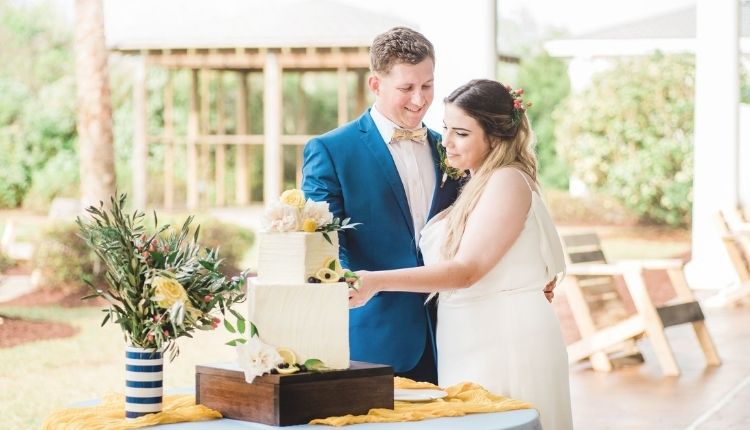 While some venues may require wedding insurance for liability reasons and others won't, it's always a good option to consider. If anything goes wrong such as severe weather, property damage, or a key member of the wedding party is unable to attend, you'll be protected. A basic insurance policy will cover the loss of photos, deposits, attire, rings, and gifts, and cost between $150-$550, depending on the coverage you want.
Now that you know what to look for, it's time to look around for your perfect Emerald Isle wedding venue. There are endless stunning homes and venues to rent, and one is bound to be just the right canvas for your vision. Don't wait to reach out to our award-winning wedding planner, Krystal, to begin planning for your big day!
Save it for Later