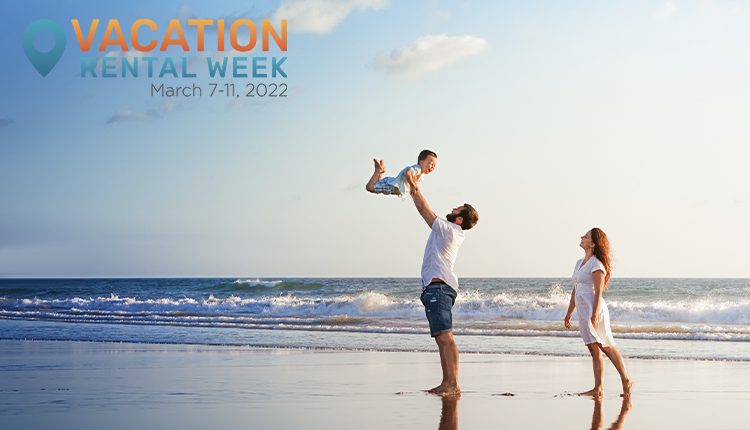 Emerald Isle Realty is thrilled to participate in the third annual Vacation Rental Week! Professionally-managed vacation rentals provide value and benefits for guests and property owners alike. This celebration of Vacation Rental Week is our chance to highlight these and to encourage you to book a stay or entrust your vacation property to a professional manager.
Vacation Rentals are a Great Alternative to Hotels
As a guest, vacation rentals are a great alternative to hotels in every aspect, offering you much more for your money, including additional space, privacy, convenience, and amenities. As we continue navigating the COVID-19 pandemic, it's important to point out vacation rentals offer a cleaner, more socially distanced experience as well, with less touchpoints and outside interaction compared to hotels.
Vacation rentals also present you with a unique opportunity to create a more personalized, memorable vacation experience when compared with traditional hotels. You'll have the practical comfort of an actual residence, the ability to explore the neighborhood, and the opportunity to discover aspects of your destination you might not encounter when staying at a hotel. If you're vacationing with family, vacation rentals are an excellent option, typically offering multiple bedrooms, kitchens, laundry rooms, and easy access to local entertainment.
Be sure to view our full property list and use our search tool where you can filter properties down to the location. You can also filter through our properties using specific amenities like a private pool or media/rec room. Wherever you decide to stay, we promise your Emerald Isle vacation will be one for the books!
Renting Your Vacation Property Offers a Return on Your Investment
Safely renting your space as a property owner through a professional manager can be an easy and reliable revenue source, transforming it into an asset that offers a significant return on your investment. You'll also be able to use the property when you choose, spending your own vacations there with family, while renting it to guests the rest of the year.
A professional vacation rental manager will handle all the logistics, securing responsible guests, and maximizing your return through an expert understanding of the industry and in-depth knowledge of the local community. They'll also handle cleaning the property to the highest standards, advertise, handle inquiries, collect deposits and balances, generate agreements, and follow-up post-rental, so you can sit back and simply enjoy the experience.
Contact our Homeowner Services team with any questions and join the Emerald Isle Realty family today!