When it comes to must-see spots in Emerald Isle, there is no shortage of scenery, stunning views and things to do. From beaches to historical parks, there's something for everyone to enjoy on your next Crystal Coast getaway.
While there are plenty of spots along the Crystal Coast to explore and discover, some of the best views can be seen from your very own private vacation rental. Whether it's a view of the ocean's gentle rolling waves or the beautiful and tranquil Bogue Sound, you'll be in awe as you relax and enjoy paradise.
For those who need some motivation to get away or simply looking for some activity ideas, check out these top-five spots along the Crystal Coast and see why people come back year after year.
1. Cape Lookout Lighthouse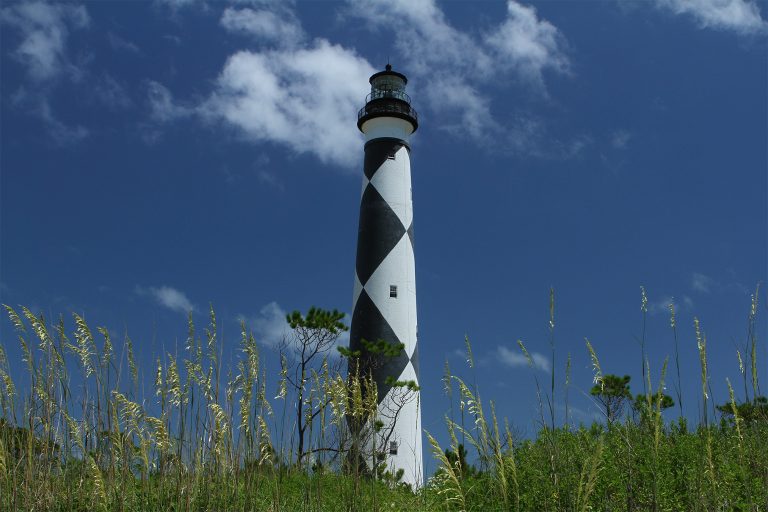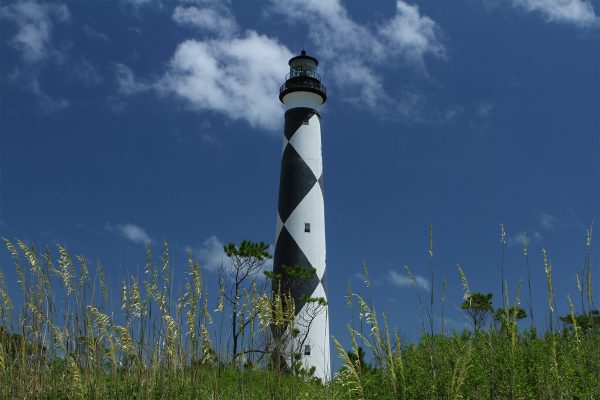 Three miles off of the Crystal Coast is a preserved barrier island that has had minimal disruption from the outside world. Cape Lookout National Seashore is a state seashore that has it all from, wildlife, shelling and the historical lighthouse, also known as the "Diamond Lady".
The seashore is made up of three primary barrier islands where you could possibly have the chance to get a glimpse of the cherished wild horses in the area. Still active today, the Cape Lookout Lighthouse is open for foot traffic through its visitor's center from mid-May to mid-September. When you get to the top, you'll observe the expansive views of the coast, which are truly breathtaking. This seashore is one that shouldn't be missed while visiting the area.
2. Fort Macon State Park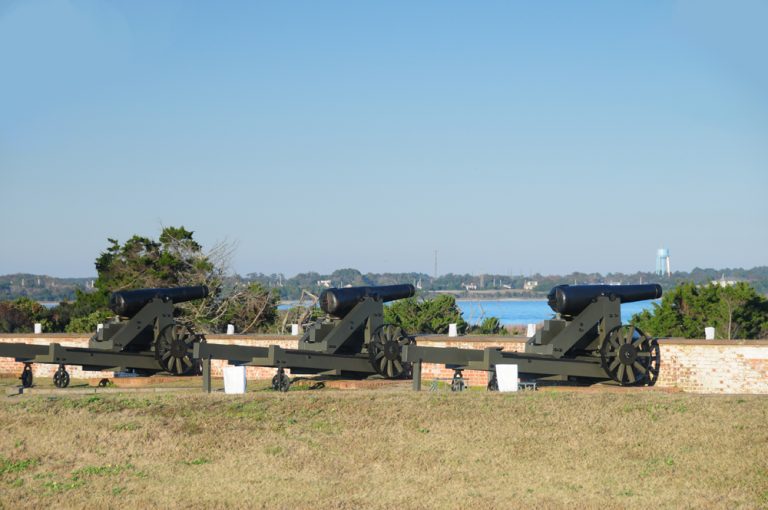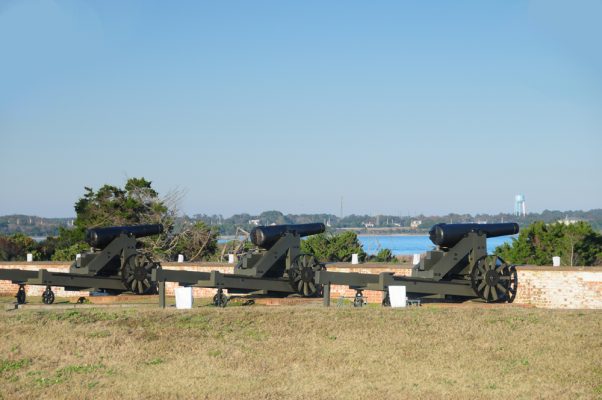 Another spectacular state park is Fort Macon State Park, which combines coastal and maritime history with U.S. military history for an unforgettable experience. A must for the history buffs on your trip, Fort Macon State Park has ties with conflicts like the U.S. Civil War, War of 1812 and more historical defining events like the Reconstruction Era. Interestingly, in its earlier years, the area is believed to have been navigated and explored by the infamous pirate, Blackbeard.
At the fort, you'll find detailed exhibitions and the opportunity to take guided tours. There are also canon and musket demonstrations! The unspoiled shoreline is perfect for swimming, beach combing, or fishing and a bathhouse at the park is also available for quick cleanup after a day of exploring.
3. Rachel Carson Reserve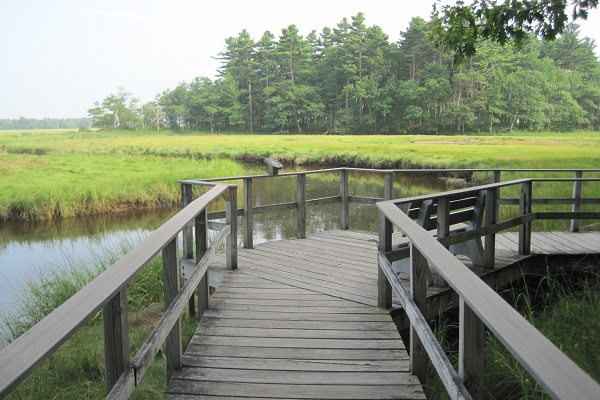 The coastal areas of North Carolina have a very diverse ecosystem that conservationists in the area take great care of maintaining and securing for future generations to enjoy. Near Beaufort, the Rachel Carson Reserve spans 2,315 acres and provides a great example of the wildlife and flora that inhabit the marshlands.
Both fresh water and salt water meet at this reserve through inlets and estuaries lending to its biodiversity, which allows for amazing sightseeing from birds to wild horses. The reserve is only accessible by private boat or passenger ferry. Check out more information about field trips to the reserve that are great for the entire family and nature-lovers alike. 
4. North Carolina Aquarium at Pine Knoll Shores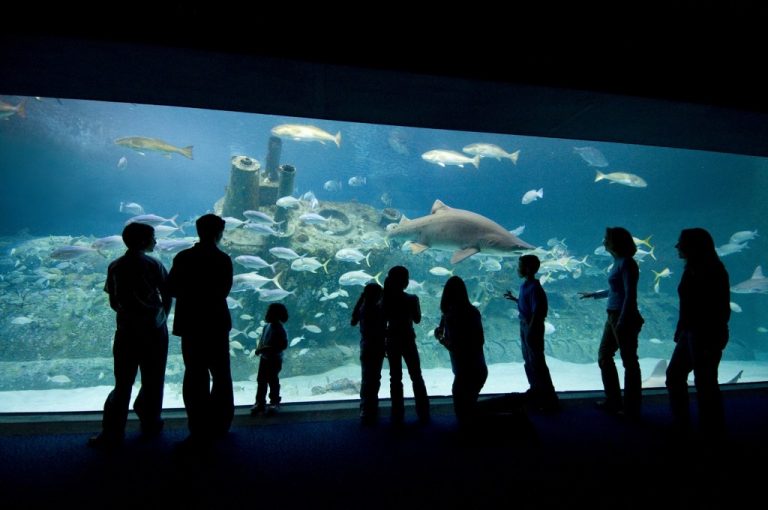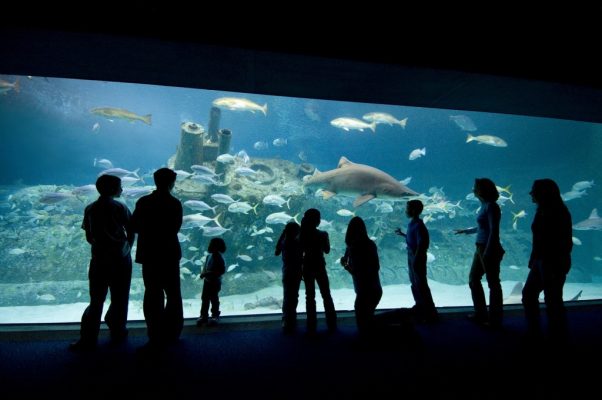 Being so close to the water makes you wonder, "What's exactly in there?" The North Carolina Aquarium at Pine Knoll Shores is a great place to visit to get a closer look at the marine life that makes up the Atlantic and more specifically the Crystal Coast.
This aquarium has various exhibits throughout the year and plenty of fish to check out, but the rock stars and local legends at the aquarium include Neuse, Pongo and Eno, three river otters and a rare white sea turtle named Nimbus. The aquarium is great for kids too and has an interactive touch tank that resembles a tidal pool and other offerings that let visitors interact with a plethora of sea friends.
5. Bogue Inlet Pier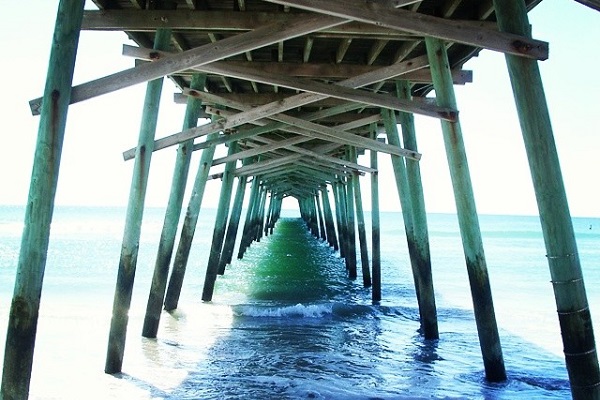 A favorite by many who visit Emerald Isle, the Bogue Inlet Pier is a hot spot for fishing, birdwatching, photography and just relaxing. The pier is close to 1,000 feet in length and offers a breathtaking view of the shoreline that you won't be able to experience anywhere else, unless you're on a boat of course.
For the anglers on your trip, this pier is known for some amazing catches from Wahoo to King Mackerel and Speckled Trout to Red Drum. If you're not into fishing, no problem! The pier is also a great spot to take a stroll or sit down and take in the ocean breeze. The pier house gives access to snacks, drinks and beach necessities.
Honorable Mentions
Our honorable mention must-see spot is the Beaufort historic district. Beautifully crafted homes, docks and a variety of shops and eateries have the small-town charm that is always ready for your family and a camera.
Another honorable mention must-see spot to visit, that Emerald Isle has an abundance of, is the beach! Beach access is easy in Emerald Isle and can even be available from your backdoor at an oceanfront rental. Take a stroll down the shore and you'll see why Emerald Isle was rated Best North Carolina Beach by USA Today's 10 Best Readers' Choice in 2018 and why it's the perfect vacation destination for your family.
Find the perfect vacation rental for your spring getaway to North Carolina's Crystal Coast and explore these must-see spots that make the destination and surrounding areas so special.