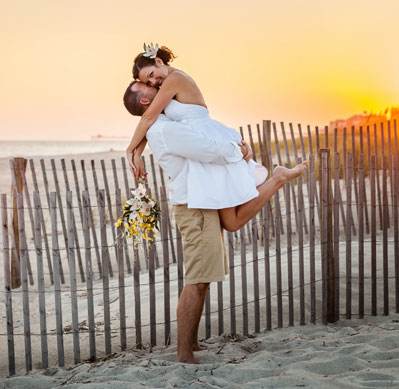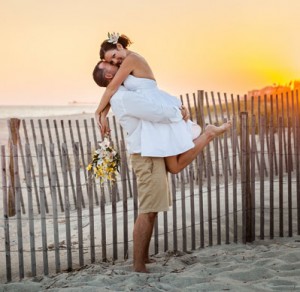 What makes an Emerald Isle wedding so much better than other beach destinations?
I believe that Emerald Isle's laid back, family oriented reputation and non-commercial atmosphere is what really sets it apart from other beach destinations. Factor in the pristine beaches and Emerald seas and a bride couldn't ask for more! Being centralized along the East Coast of the United States makes it so easy for family and guests to join in on the festivities and no passports are required. Brides love the quaint beach town vibe and to leave the hustle and bustle of the city and metropolis beaches behind.
How do you assist brides with choosing vendors for their wedding day?
Since each bride and her vision is different, I first go through an interview process with them to get a good grasp of what their wants and needs are for the wedding and reception. Once we've had this discussion, I propose up to 3 vendors in each category that I feel would be a good fit based on their taste, distastes and budget. Although many of our brides travel from afar, they still have some of those special vendors from home that they ask to travel to the beach to play a role in their important day. From my experience, not too many of those folks say "No," to a trip to Emerald Isle!
What's your favorite beach wedding memory?
Oh, wow, just one? As I flip through over ten years of weddings instilled in my brain, I would have to say my favorite was a well behind the scenes (they didn't even tell me!) planned mother/groom dance. What we thought as spectators was going to be a typical slow dance and tear jerking moment quickly turned into a something everyone would talk about for years to come. The groom and his mother entered the dance floor and began with about 30 seconds of a slow dance, next thing you know they both disappeared, new music queued and out they came with their cowboy boots and hats and performed an entire country line dance show. It was a riot and my simple words describing it simply don't do it justice!
What's one piece of advice you'd give to potential brides looking at the Outer Banks for a destination wedding?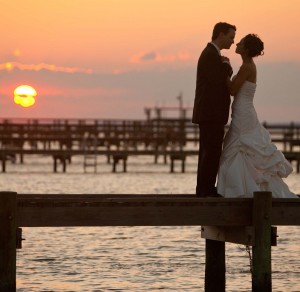 Plan early and plan smart! Even though you may not be able to book a venue like a vacation rental home more than a year in advance, it is still imperative to get the planning process rolling as soon as you've chosen Emerald Isle as the location. Other vendors like photographers, caterers and even planners book their calendars up to 2 years out and you don't want to miss out on the opportunity to have the best of the best on your wedding day. Be smart in your planning and bare in mind this is the beach and although you may not want to think about it, always have a plan "B." When looking at venues, be sure to seek out that space and be able to visualize what your back up plan would be. It's not something all brides want to talk about, but as planners, it's a reality we must face.