Thanksgiving is almost here! This means you and your family are gathered together in one place with happy hearts, laughter, and full bellies. Thanksgiving is one of the happiest days of the year but also can be one of the most stressful. Between cooking the turkey, baking the pies and whipping up a few sides, cooking can be overwhelming and incredibly time consuming.  However, these cooking hacks can save you time, money and energy, permitting your Thanksgiving vacation on the Crystal Coast to be one of a lifetime.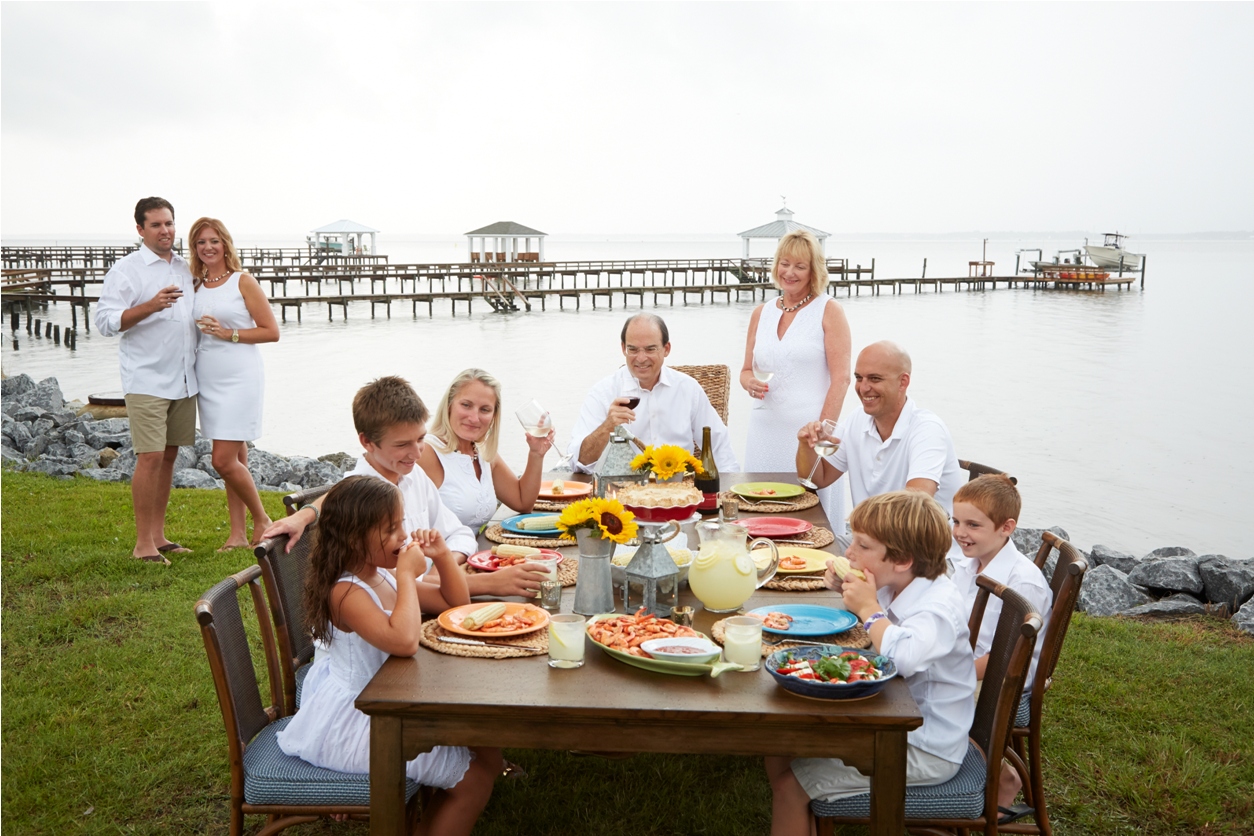 Too Much Food and Not Enough Room? Use Your Ice Chest!
Refrigerator real estate during Thanksgiving can be precious space that is quickly taken up by the many dishes cooked both in advance and on that day. Ice chests are insulated magic boxes that are perfect for keeping drinks cold or keeping your dishes warm as they come out of the oven. Take out any additional drinks and liquids from the fridge and stow them away in the ice chest with bags of ice to make room for the copious amounts of side dishes. If you would rather make additional room for your food, line the ice chest with aluminum foil and treat the ice chest like a warming drawer instead. Don't forget to put towels inside as well to make sure you don't melt the cooler!
Don't Peel the Potatoes!
Whether the potatoes are mashed or scalloped, one of the most tedious Thanksgiving tasks is the dreaded one of peeling the potatoes. Rather than peeling them raw, begin with cutting a line that just cuts through the skin. Boil your potatoes for about 30-35 minutes with the peels on. After they cook, put them in ice-cold water and continue to run cold water over them as you begin to peel. The skin will come right off!
No Roasting Rack? No Fear!
When you are on vacation, sometimes you don't know all the little amenities of your rental home until you arrive. If your oven doesn't have a roasting rack to cook the turkey, don't fret! In your turkey pan, chop up some onions, celery and carrots, then place the vegetables underneath the turkey. It not only elevates the turkey to mimic the idea of a roasting rack, but adds additional tasty flavors and seasoning! If you don't have enough vegetables to do this, you can loosely roll up a sheet of aluminum foil into thick ropes and wrap them into coils to place at the bottom of the pan. That way the heat circulates evenly and your turkey still tastes equally delicious!
Everyone Loves Stuffing
It's a Thanksgiving myth that every side dish should be cooked in a large pan. Stuffing muffins cooked in a muffin pan is the best substitute to that! You can still use your family favorite stuffing recipe, but instead of using a giant pan, you divide up the stuffing using a muffin tray. The muffin tray makes enough stuffing for everyone, but helps aid with portion control and adds an extra-crispy taste to it.
Avoiding Lumpy Gravy
No one likes to eat a perfect roasted turkey topped with lumpy gravy. Once the gravy is made, you can put it in a blender or through a food processor to take out any of the clumps in it. Once that's done, you can put the gravy back in a saucepan to reheat it until it's ready to be served!
Your Thanksgiving in Emerald Isle is supposed to be one full of happiness, thankfulness and love. We hope these Thanksgiving hacks will bring smiles to all the faces around your table.