Getting lost in a book can be a pleasant escape when you want to be transported to a new place or setting. A book can also make for a nice companion to bring along with you when you have some downtime or are looking to relax.
If you have an upcoming trip to Emerald Isle or if you're in the middle of planning your next getaway, get in the vacation state of mind with our summer reading list of books and novels inspired by our very own Crystal Coast.
Beach Rental by Grace Greene
Set in Emerald Isle, this series has romance, mystery and thrills that will keep you turning the pages. Greene's first book, Beach Rental, follows a woman named Juli Cooke who marries a dying man for a piece of his financial fortune.
With the story set against the beautiful beaches of Emerald Isle, the tables turn when her new husband's close friends and family start becoming suspicious of her intentions and past life. Throughout the book, Juli navigates the situation she has put herself in while also encountering hope and love. Juli must also overcome and survive the perils of her past coming back to haunt her.
Beach Wedding by Grace Greene
Greene's latest book in the series, Beach Wedding, tells the story of a woman who must resolve her fears and insecurities if she's ever going to have that happily-ever-after she'd been dreaming about for years. Had she really found a man worth the risk of another broken heart?

The Bridge by Tom Gill
Also set in Emerald Isle, The Bridge reveals a family tragedy that reminds us of the old saying, it's never wise to keep skeletons in your closet. This story follows a military family whose secret could derail one high school sophomore's summer vacation with her grandparents on the Outer Banks. What starts out as a whimsical summer romance when the teen reunites with an old flame, ends up wreaking havoc when secrets are finally revealed.
Return to Emerald Isle by Tom Gill
Another novel penned by Tom Gill, Return to Emerald Isle, is the sequel to The Bridge and follows the characters from the previous story as they navigate adulthood and love. Torn between two potential lovers, the main character is forced to make a decision about her future while also overcoming a potential catastrophe that could end in heartbreak and tragedy, once again.

The Guardian by Nicholas Sparks
Penned by the famed author Nicholas Sparks, known for his Hollywood-adapted books like The Notebook and The Last Song, The Guardian is a thrill-ride of a story, filled with unexpected twists and turns.
The story opens in Swansboro with a young woman whose husband unexpectedly dies, leaving behind a Great Dane puppy and an unknown future. When she is ready to find love again, she's split between two dreamboats, one an engineer who adores her and the other, her deceased husband's best friend. The young woman is quickly put to the test of manipulation, deception and jealousy when a murderous plot is revealed that could jeopardize her love interest.
A Walk to Remember by Nicholas Sparks
Another Sparks novel, A Walk to Remember is truly an unforgettable love story that will pull at your heartstrings. This novel, which was set in Beaufort, was also turned into a Hollywood blockbuster starring Mandy Moore and Shane West.
When two star-crossed lovers, a high school rebel and a preacher's daughter, find themselves falling in love, they try to conceal their relationship from family and friends. While their relationship grows and they learn what true love is, powers beyond their control are destined to pull them apart, leaving one of them devastated but devoutly in love.

Where the Crawdads Sing by Delia Owens
Chosen as a pick for Reese Witherspoon's book club in 2018, Where the Crawdads Sing is currently being adapted into a movie as well. This New York Times bestseller is set in the fictional town of Barkley Cove, North Carolina, which bears a strong resemblance to the local beach towns that line North Carolina's Crystal Coast. The story follows two timelines that slowly but surely cross paths when an outcast is accused of murder during a time in her life when she's discovering love and her future plans.
The Sound of Glass by Karen White
Another New York Times bestseller, The Sound of Glass tells the story about a woman who inherits a home on the Crystal Coast. In addition to this new home, she discovers long-hidden family secrets. Along the way she meets strangers and mends strained family relationships that come together to help her start a new life by the sea.

Turtle Summer by Mary Alice Monroe
A heartwarming journal, Turtle Summer retells a mother and daughter's experience of spending the summer in North Carolina and working with the turtle rescue team. Their bond grows over the summer as they search for turtle nests and protect eggs and young hatchlings. Using original photographs, this scrapbook journal explains the nesting cycle of sea turtles and explains the science behind their migration patterns. There are also a ton of learning activities within the journal that are great for kids.
The Moon and More by Sarah Dessen
Sarah Dessen is a North Carolina native and author who loves to spend her free time along the Crystal Coast, which is evident in her work.
The Moon and More is set in the fictional town of Colby (based on Emerald Isle) and tells the story about a high school teenager on the verge of graduating and starting her life in a new city. One last summer vacation before adulthood presents the two love interests that leave her torn apart as she tries to make a decision about who to choose.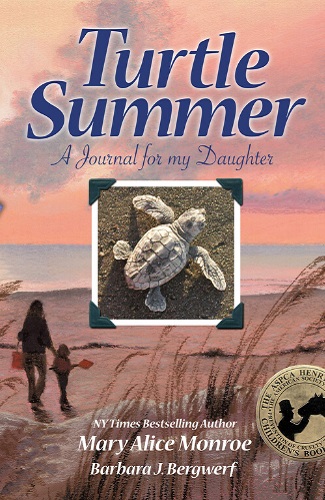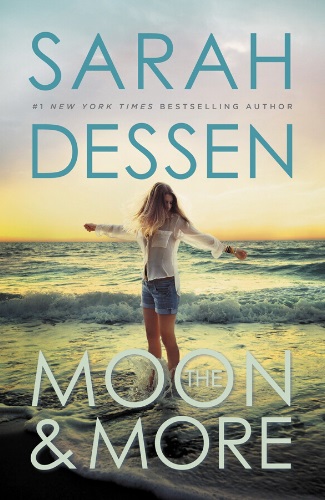 If these books aren't enough to inspire a vacation to Emerald Isle, then maybe searching our list of available properties will! From oceanfront cottages to condos that are jam-packed with amenities, we have something for all of our guests and with summer in full swing, now is the perfect time to visit!