Whether you're boating, fishing, or going surfing–knowing the tides and taking a look at the tide table in advance can be very helpful! Wind changes for just a few hours can change the tides dramatically so getting updated information is important in planning your Emerald Isle fun in the sun.
Why are the tides important?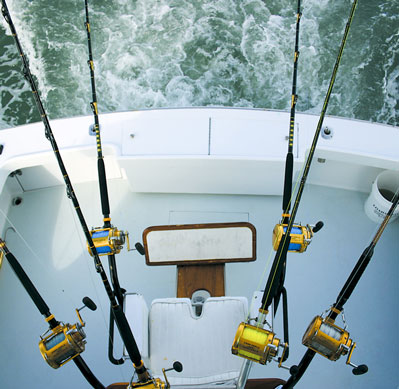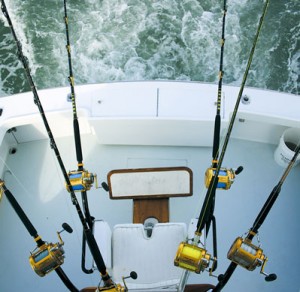 From science class, you may remember we have up to two high tides and two low tides within a 24-hour period. Tides are caused by the gravitational pull of the earth, sun, and moon and wind. Since Mother Nature isn't always predictable, knowing the actual water levels through the National Oceanic and Atmospheric Administration can help make your day an enjoyable one!
For tidal water fishermen, knowing the times of the tides and how they affect the back bay inlets is important. Since many of you are here on vacation, we know you only have a limited time period to fish. Watching the tides so you can fish at the right times can greatly increase your catch potential! Coastal fishing is different than fresh water, and often picking the right tide is more important than the right bait or the right spot.
For surfing, knowing the tides and how they fluctuate will influence the quality of waves you ride. Tides help shape the waves and give good signals when it's time to go surfing. Novice surfers will want to start off in waters where the waves at the break are higher and more forgiving but aren't breaking right on shore. This info can also be found in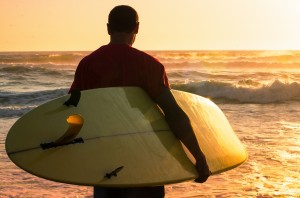 Boating enthusiasts want to know tide reports as part of their awareness of environmental conditions so that they can anticipate rough conditions in advance. Be sure to check current conditions before going somewhere new so that you don't run aground or into steep waves.
Where can you get predictions and actuals?
If you're planning to surf, fish, or do some water activities, the good news is there's an app for that! Free tide level and surfing apps specific to the Emerald Isle area are available through your Apple App or Google Play Stores.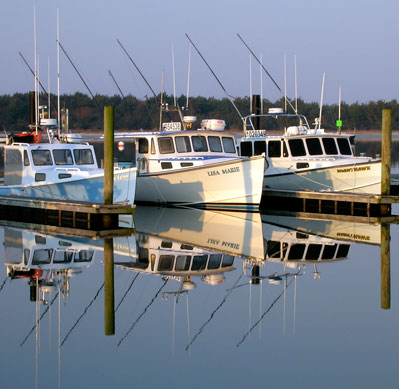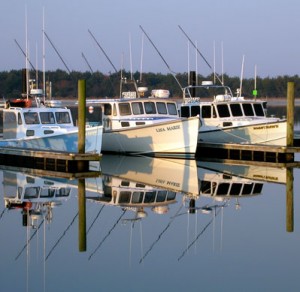 If you're boating or with a guide, most professional charters have GPS on the boat that updates you on the tidal patterns, or you can watch the NOAA's Small Craft Advisory.
Whether you're fishing, surfing, or boating, Accuweather provides daily tide charts that include low/high tide times and tide heights for Bogue Inlet, Spooner Creek and Beaufort. Tides4Fishing provides additional tidal information around the North Carolina outer coast and allows you to select the area of your choice.