Breaking away from your day-to-day routine and enjoying new experiences is the perfect way to get into a vacation mind space. This week's featured property, Point Emerald Villa C-106, is the kind of rental property that provides solo travelers or a small group with the refreshing atmosphere needed for a memorable and relaxing getaway. This two-bedroom, two-bathroom middle-row condo is located in beautiful Emerald Isle. Check out more photos of this beachy property as you imagine basking in the warm sun of the Crystal Coast!
Comfortably Casual
Relaxation, comfort and peace will immediately wash over you upon arriving at Point Emerald Villa C-106. This quaint and cozy beach condo's sliding glass door allows the light to bounce off the soft-white walls and flood the living area with plenty of illumination. You and your guests will have plenty of options for lounging! The living room boasts a large couch and plush armchair, ideally located in front of a flat-screen cable TV. With island-inspired décor, tile flooring throughout, ample options for comfortable seating and high speed wifi access, Point Emerald Villa C-106's living room will be the perfect spot for enjoying a snack or ice-cold beverage throughout the day.
Just next to the living area is the fully equipped kitchen. The cooking area provides enough space and appliances to whip up your family's favorite meals at any time of day. Gather around the beautiful dining room table and share stories about your new experiences while enjoying the feast you prepared.
After finishing your meal and indulging in some sweet treats for dessert, step outside through the large sliding glass doors onto your own private balcony for some fresh coastal air, beautiful views and the sound of the beach's rolling waves in the distance. The furnished balcony creates a relaxing spot for morning coffee, an afternoon card game or late-night talks.
Peaceful Nights
You and your guests will find that getting a good night's rest will come easy at Point Emerald Villa C-106. There's enough space in this coastal condo for everyone to rest their head comfortably after embarking on your favorite Crystal Coast adventures. This peaceful retreat boasts two comfortably furnished bedrooms, each with ample space for your belongings.
Getting some much-needed rest will be a delight in the master suite. This room is beautifully decorated and provides direct access to the balcony. The large windows also provide you with breathtaking island views. You'll enjoy winding down on the balcony to the soothing sounds of the ocean before making your way to the plush, queen-sized bed. There's also a cable-ready TV, perfect for tuning into a classic movie or catching your favorite morning show. The second bedroom features two sets of bunk beds and is ideal for a group of kids or friends.
Supreme Location
Point Emerald Villa C-106 is located in Emerald Isle near the Point of the island. Planning a fun-filled day on the beach will come easy at this condo. The complex boasts a path straight to the golden sands of Emerald Isle. You and your family will enjoy creating memories while building sandcastles, body surfing or trying out new activities like shelling. The endless Atlantic Ocean views will show why Emerald Isle is paradise on earth and the sunrises and sunsets will inspire you to look onto the horizon every day. This part of the island is also a hot spot for spotting dolphins, so don't be surprised when you see their smiling faces jumping through the waves.
In addition to the beach, Point Emerald Villa is located next to the bike path on Coast Guard Road. Some of the most breathtaking views can be experienced while enjoying a bike ride through the island. If you didn't bring your own set of wheels, there's plenty of local options for bike rentals. From nature trails to museums, there's something for everyone to enjoy.
If you're looking for some fresh local cuisine or want to experience the local fare, Point Emerald Villa C-106 is just a short drive away from restaurants, fun shops and much more. You and your family can also venture out and take a quick drive to the beautiful, surrounding communities that make up the beautiful Crystal Coast.
Schedule Your Next Getaway
Point Emerald Villa C-106 is the perfect vacation rental for a small family or group of friends looking to discover the coastal treasures of the Crystal Coast. Be sure to check the calendar and book your next beach getaway with Emerald Isle Realty!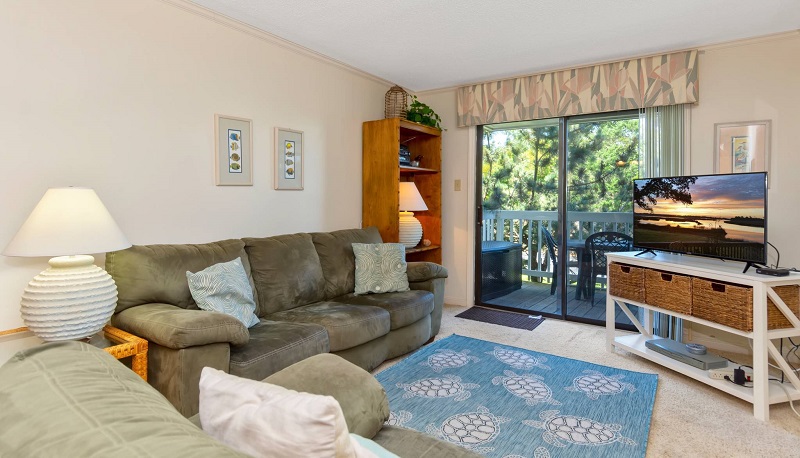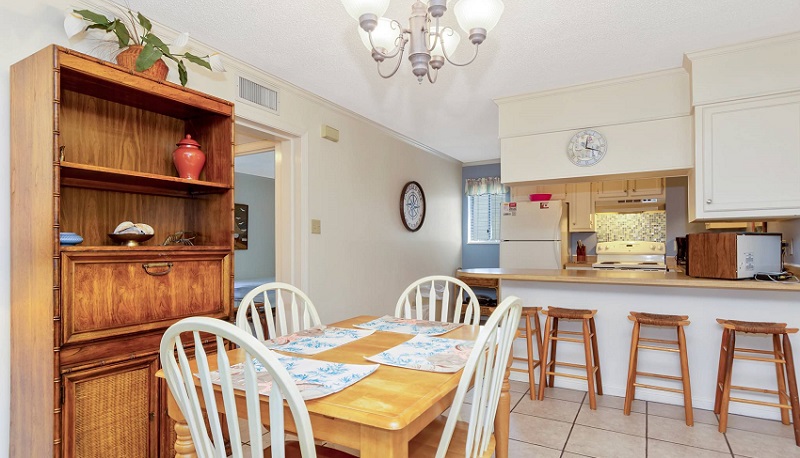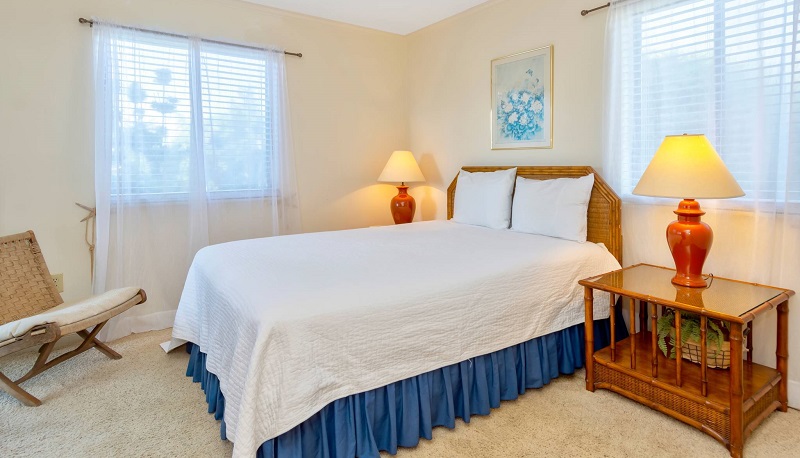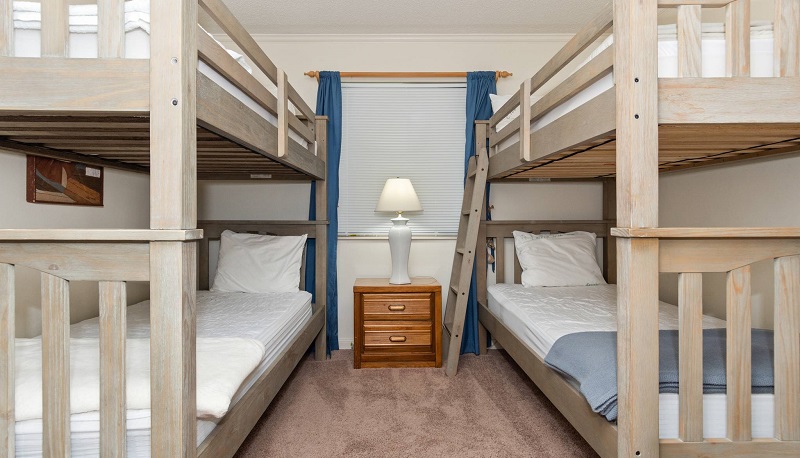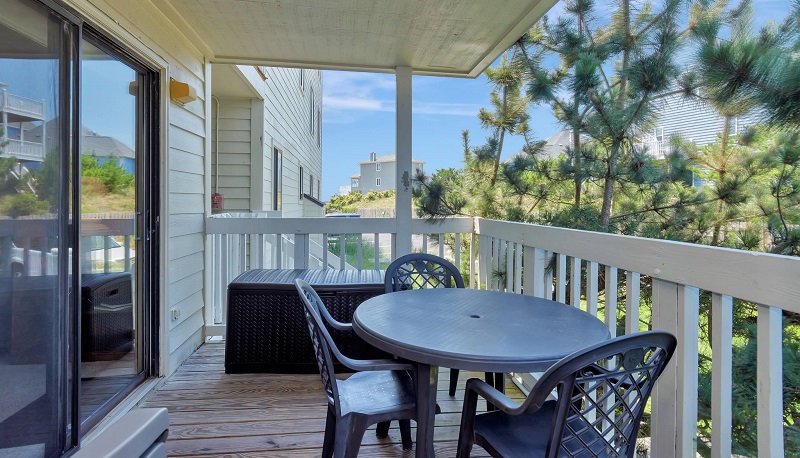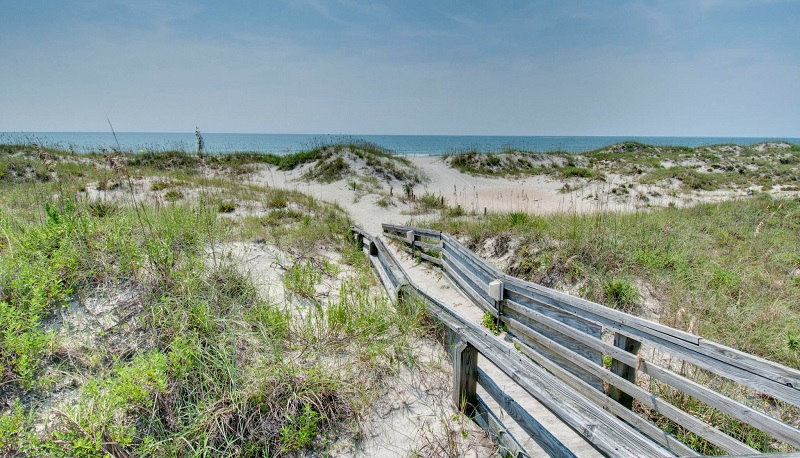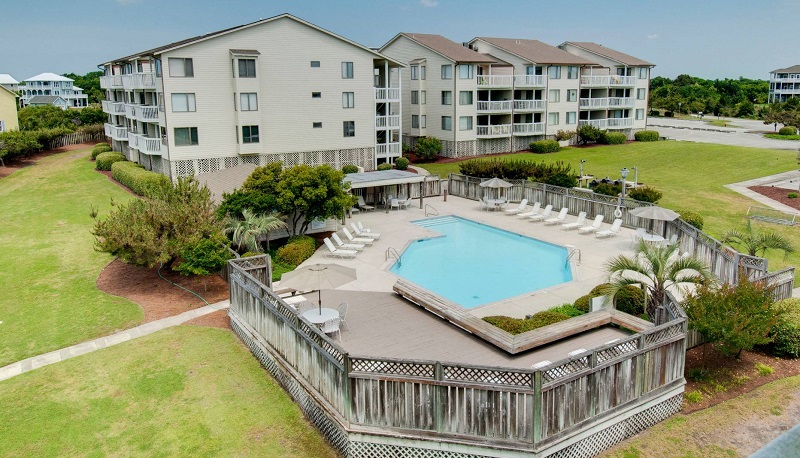 Save it for Later