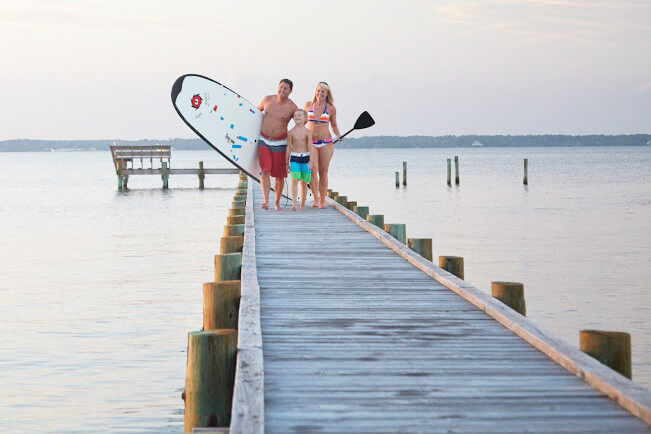 Springtime in Emerald Isle is best spent with your toes in the sand while you enjoy the sun kissing your skin with the hint of a warm ocean breeze.
If you haven't already booked your spring getaway or made vacation plans for the next several months, there's still time! Whether you're looking for an oceanfront or soundfront cottage, or perhaps a luxurious condo, Emerald Isle Realty still has plenty to choose from to satisfy your vacation needs!
Amenities to Please
The hardest part of planning your vacation to the Crystal Coast is choosing where you're going to stay while you're here. Many properties are jammed packed with amenities that can help you pick a vacation rental.
Location is key and your options range from water views to more wooded seclusion to somewhere in the middle. Our oceanfront properties grant instant access to the beach and second or third-row properties are just a quick walk to your fun in the sun! Soundfront vacation rentals can still offer easy access with the added bonus of the calm waters of Bogue Sound.
With Emerald Isle Realty's Check Availability tool, you'll be able to search for the perfect rental with the amenities you want like pets allowed, a private pool or even if a property has a game room!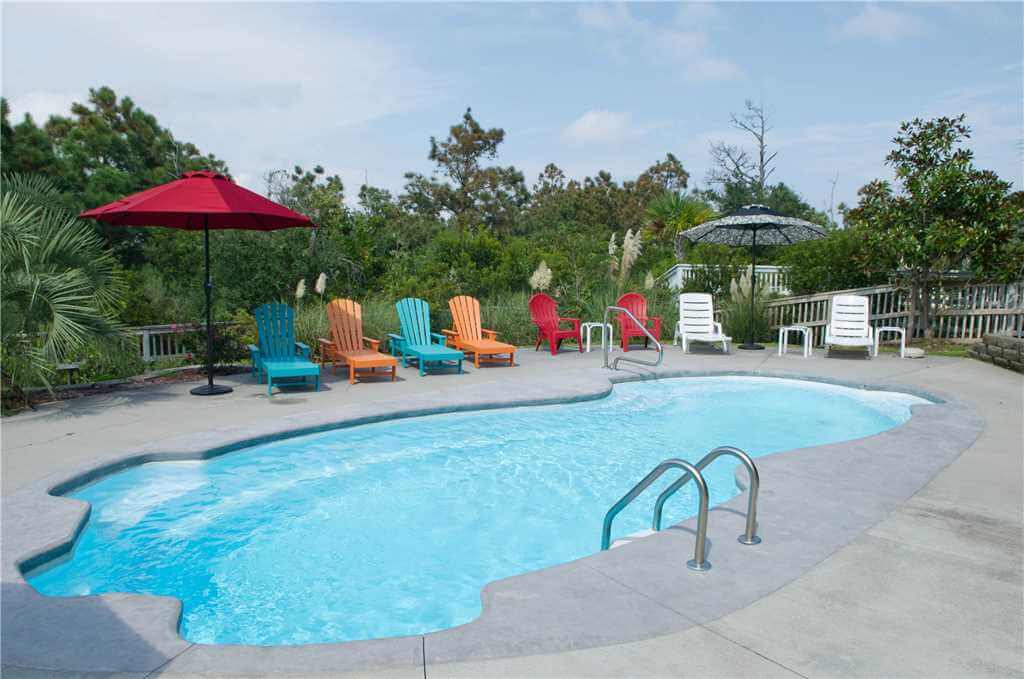 Visiting the Coast
Aside from picking the perfect amenities for your vacation, the location of your rental can put you in very close distance to some Emerald Isle attractions. The North Carolina Aquarium at Pine Knoll Shores is spectacular with plenty of sea life exhibits and daily programs the whole family will be fascinated by, especially the kiddos!
Another hotspot attraction is the Bogue Inlet Pier. Perfect for catching fish off the shore or just spending an afternoon, the pier stretches out several yards and has plenty of space for everyone! Hammocks Beach State Park is another must visit spot on the Crystal Coast with miles of barrier island beaches, great for boating, shelling, picnics and much more.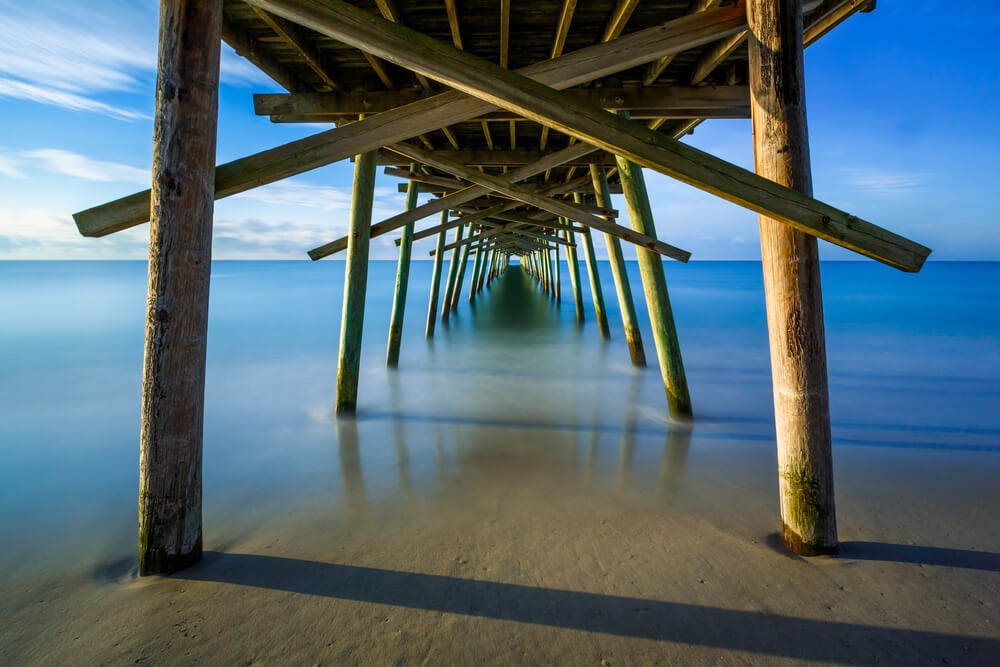 Planned for the Spring
Emerald Isle does springtime right by celebrating the many holidays that fall during the season as well as several festivals and town events.
The Emerald Isle St. Patrick's Day Festival is a local favorite with fun and games for every age. The festival is held at the Emerald Plantation Shopping Center and features a beer garden, amusement rides and more than 75 arts and crafts vendors. For the smaller kids on your trip, Easter can still be celebrated in Emerald Isle with a good 'ole Easter egg hunt at the Easter Eggstreme! There are fun and games planned and even a specially planned appearance by the Easter Bunny himself!
A feast for your taste buds is also planned for late April at the Beaufort Wine & Food Weekend. Here you'll find wine tastings, cooking demonstrations, unique recipes and much more.
And if you're more athletically inclined check out the Bike the Banks Rides which will feature a 10, 50 and 100-mile bike along the coast!
Get Outside!
With winter in our rearview and summer heat on the horizon, the temperature is just right to spend it outdoors along the Crystal Coast.
Biking along the Crystal Coast is a fun way to move about town and also a great way to see things up close and personal while you're here. There are several biking trails that shouldn't be missed if you're planning on riding while you're here and there are plenty of bike shops that offer rentals, sales, and even bike tours! Click here for more information.
The best part of visiting Emerald Isle is hitting the water! Whether by paddleboard or by kayak, spring is a great time to stretch your sea legs and take in the scenery. And with temperatures warming up the waters, the fishing changes with the seasons bringing in new catches. Check out some of our recommended fishing hotspots or fishing charters in Emerald Isle.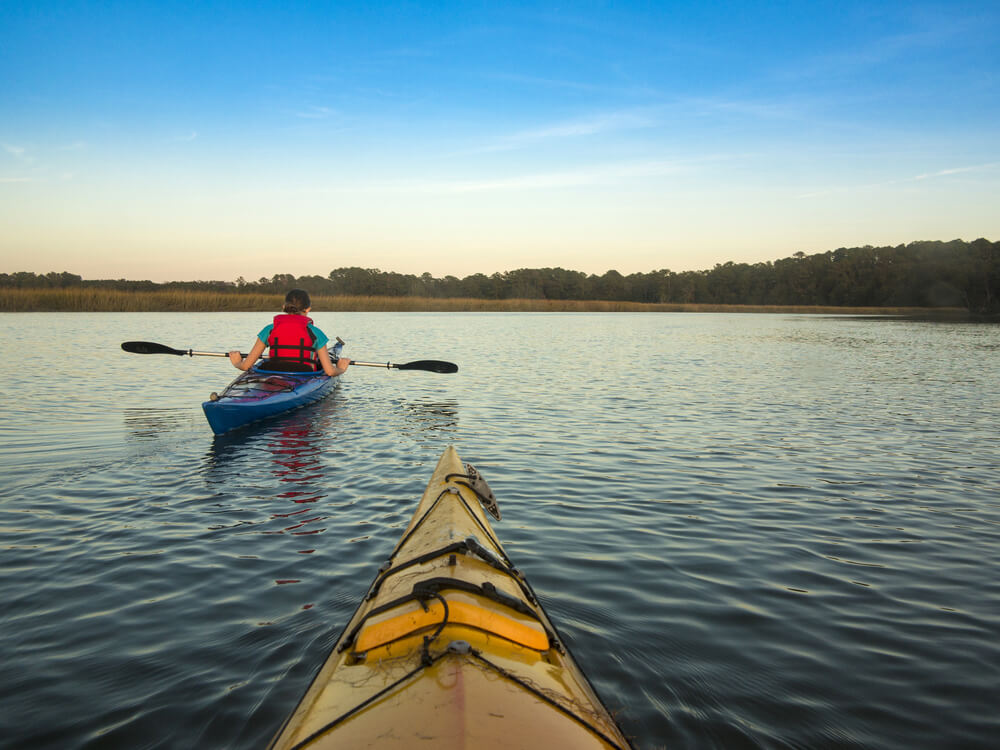 Feed Yourself!
While you're here, you need to try some of the local restaurants and eateries that are serving up some of the freshest seafood and gourmet recipes for miles along on the coast.
Relax and take in the views from a waterfront restaurant all while enjoying some of the best recipes for locals and tourists alike! Browse our list of decadent restaurants along the Crystal Coast that you are sure to enjoy, during your getaway.
Visit Us This Spring!
There's still time to plan your spring vacation in Emerald Isle but you need to plan fast before space runs out! Check out our list of seasonal specials or our last-minute vacation rental deals & come spend some time with us for some fun in the sun this spring!