Summer is right around the corner and the Crystal Coast is gearing up for another beautiful season of sun and beach days for its vacationers and visitors alike. When you're planning your itinerary for things and activities to do on your trip, one that needs to be included is having a picnic at one or more of the area's hotspots.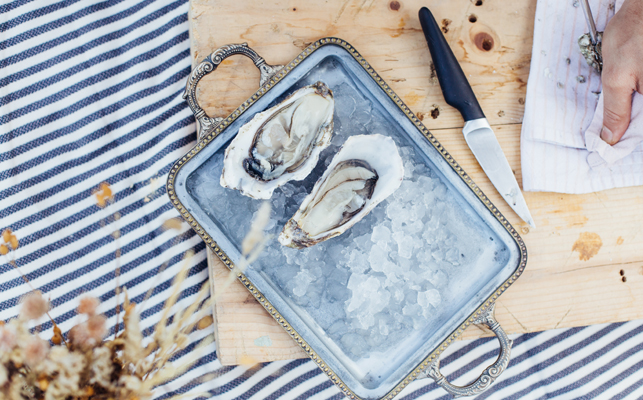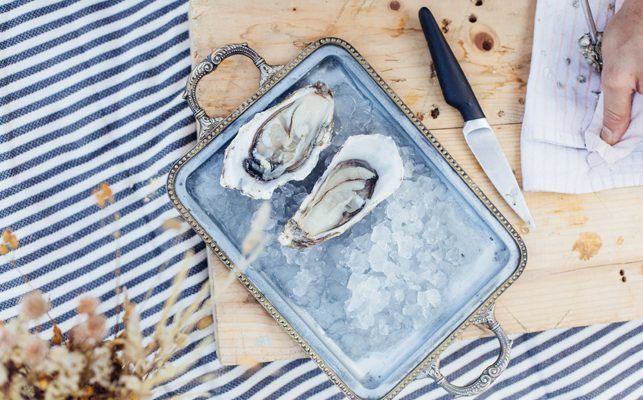 Whether it's food prepared by yourself or some local cuisine you grab to-go, definitively plan on having a picnic while visiting some of Emerald Isle's sights and sees. To make planning easy for you, here's our list of best picnic spots to visit during a Crystal Coast vacation!

Fort Macon State Park
Fort Macon State Park is great for history buffs and visitors who are looking for an area that spans far and wide and has plenty of spots for setting up for a picnic. With a history dating back to the 19th century, this park is home to Fort Macon; a key player in many of the United States early conflicts, like the Civil War.
The park now serves as a museum for this historic fort and hosts Civil War reenactments during the summer months. Fort Macon has gazebos peppered around the grounds that are great for setting up shop for a picnic. The gazebos all have great views of the park and are conveniently close to restrooms. From June through Labor Day, a refreshment stand is open from 10 a.m. to 5:45 p.m. and is located near the park's bathhouse. The nearest beach is also lifeguard-protected if you were hoping to spend some time in the waves.

Hammocks Beach State Park
Another state park on our list, the Hammocks Beach State Park is a great area to plan a picnic at if you're looking to get some kayaking or paddle boarding in on your trip. The park's shoreline spans three miles and is accessible by passenger ferry, or even by paddle. The park also has stretches of coastal paddling trails that are pristine and filled with maritime forestry.
This underdeveloped barrier island is a cute spot to have a picnic after a day of adrenaline-fueled activities and there are several areas you can choose to dine. You can also reserve the gazebo at the park, which seats 30 folks with two long picnic tables.

Cape Lookout National Seashore
This park's main attraction, the Diamond Lady, serves as the focal point at the Cape Lookout National Seashore. With 56 miles of shoreline spanning from the Ocracoke Inlet to the Beaufort Inlet, this is one of the Crystal Coasts most scenic spots since the area has barely been touched by man.
The Diamond Lady, the park's lighthouse, is available for tours and climbs every Tuesday through Saturday from the second week in May to the third weekend in September.
After you've worked up an appetite climbing the 12-story lighthouse, you can relax at some of the park's small picnic gazebos. Because the area is only accessible by ferry, you'll want to plan in advance to bring your eats and treats, plenty of water, and some supplies to take your trash back when you leave the island.

Emerald Isle Woods Park
Emerald Isle Woods Park makes our list of great picnic areas because of its versatility and scenic appeal. Beach access, fishing, disc golf, birding and walking trails – this park has it all for a day jammed pack with activities.
Since this park is close to the main stretch of Emerald Isle and many of our rental properties, a scenic bike ride to the park would make for a great picnic or day trip. There are four grills at the park waiting to serve up some beachside barbecue and there's a pavilion available for gathering your group.

The Beach
We couldn't make a list of our favorite picnic spots and not include the beach! While this could be the easiest picnic idea, pre-planning can make this a memorable vacation experience at your vacation rental. All of our properties come complete with full kitchens, making your prep work so much easier. Whether you're putting together your family's favorite dish or whipping up some sandwiches, you are sure to have everything you need at your fingertips. Many of our vacation rentals also provide easy access to the beach so you will not have to travel far to your picnic location!
When you set up a spot on the beach, make sure the sand doesn't follow you home. If possible, bring folding camping chairs to have a place for you to sit comfortably while enjoying a picnic. A canopy is also a great option to get some shade and keep your food protected. Be sure to also bring trash bags to clean up after your day on the beach.
Why Wait?
We invite you to join us this summer and experience the Crystal Coast picnic options that not only satisfy your hunger but also give you a day full of sights a wide variety of activities.
Be sure to check out our available properties to plan your next trip to Emerald Isle and check out our list of area parks and attractions for ideas while you're here!