The holidays are just around the corner, and what better way to celebrate and enjoy the time than with an Emerald Isle getaway? The town of Emerald Isle and surrounding areas are abundant with holiday spirit and small-town charm providing plenty to do for the entire family during Emerald Isle's off-season.
Check out our list of vacation rentals here, some with off-season specials, available in time for your family to celebrate the holidays.
In the meantime, here are five tips/ideas to take in consideration while you plan out your Emerald Isle holiday vacation.
Holiday Festivals
If you've ever celebrated the holidays in a small town, you know it's the best way to go. And where there are small towns, there are small town festivities. Several Christmas festivals will take place between late November and early December this year.
Kicking off the holiday festivals is the Swansboro Christmas Flotilla on November 24. Cozy up to a mug of hot cocoa and feast your eyes on the White Oak River where boats decorated with Christmas lights will make their way along the waterfront. Rumor has it that Santa himself makes an appearance at this festival.
On December 9, Beaufort will host an art walk in the historic district that is planned to be filled with Christmas decorations, crafts and gifts for sale. After the art walk, the Christmas Candlelight Home Tour will take place on a double-decker bus that will make its way through town starting at the Beaufort Historic Site. Refreshments will be served and carolers will provide the perfect Christmas soundtrack on your tour through town.
Check out our list of holiday festivals here and start planning which of the festivals you'd like to attend!
Bring the Holidays with you
Just because your vacation rental isn't your real home, doesn't mean you can't decorate it for the Christmas season. Artificial Christmas Trees are an inexpensive way to decorate and celebrate Christmas traditions, and you can take the tree home with you! Need some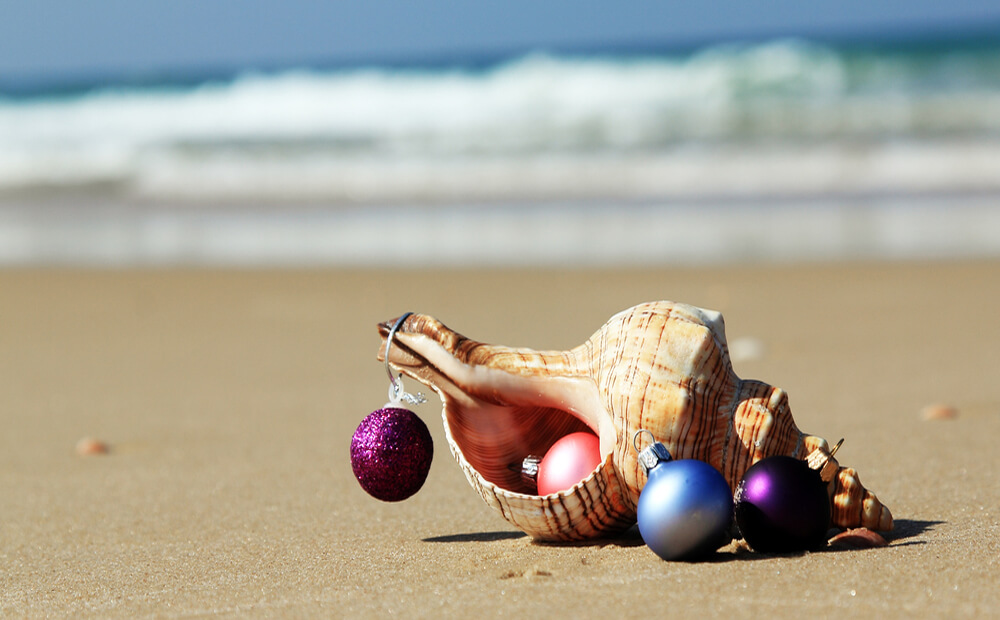 unique decorations for your tree? Pack your glue gun and some Christmas ornament hooks and hit the beach to collect some shells for a unique ornament idea.
Need some ideas for outdoor Christmas decorations? Instead of opting for stringing lights on your oceanfront cottage, light projectors are a simple way to light up your rental and stay in the festive mood. Don't forget to pack an extension cord to plug in your light projector!
If you enjoy baking during this time of year, the smells of the holidays can also fill your vacation rental to make it feel even more like home. With a spacious vacation rental, you can decorate the cookies and eat them too with the entire family!
Definitely, take advantage of the simple ways you can bring the holiday spirit with you and your family to Emerald Isle.
Shopping, Shopping and Shopping
Take some of the Crystal Coast home with you and give some of it away as gifts for the special ones in your life by visiting the unique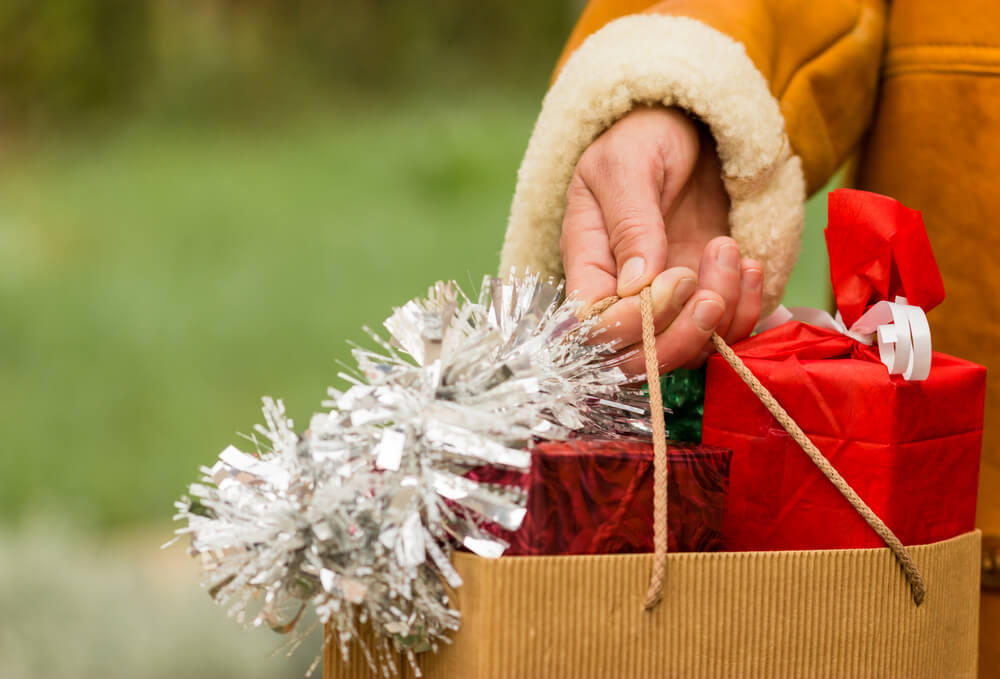 and eclectic shops in the area. In many smaller towns like Swansboro and Beaufort, shops are within walking distance from each other in the historic districts.
Along Emerald Drive in Emerald Isle there are plenty of shops that range from home furnishings, fine jewelry to apparel. Some of the shops on our list include various family-owned antique shops, sporting goods stores and JR Dunn Jewelers, which has everything from diamonds to pearls.
With a variety of shopping opportunities in Emerald Isle and surrounding towns there will be no problem finding the perfect gift for even the trickiest family member!
Planning a Fishing Trip
With the fall and winter months in full swing, the beach doesn't have as many beachgoers making it primetime for fishing off the shore. And remember: redfish are available year-round in shallow waters.
Fort Macon State Park is a great spot to fish during the winter months with striped bass and speckled trout flourishing.
Want to get more in-depth fishing experience for the holidays? There are many charters that are still operating during the off-season that know first-hand where the hot-spots are to fish in during the cooler months.  Check out our list of charters here to see what their availability is during the holiday season.
Crafting the Crystal Coast
Hopefully your holiday getaway to Emerald Isle will become a tradition that you and your family can partake in for years to come.
Another tradition you and your family can start while on your vacation is creating holiday crafts with a Crystal Coast twist. Painting shells in holiday colors and designs is a simple craft that kids and adults of all ages can do with shells a plenty on the beaches.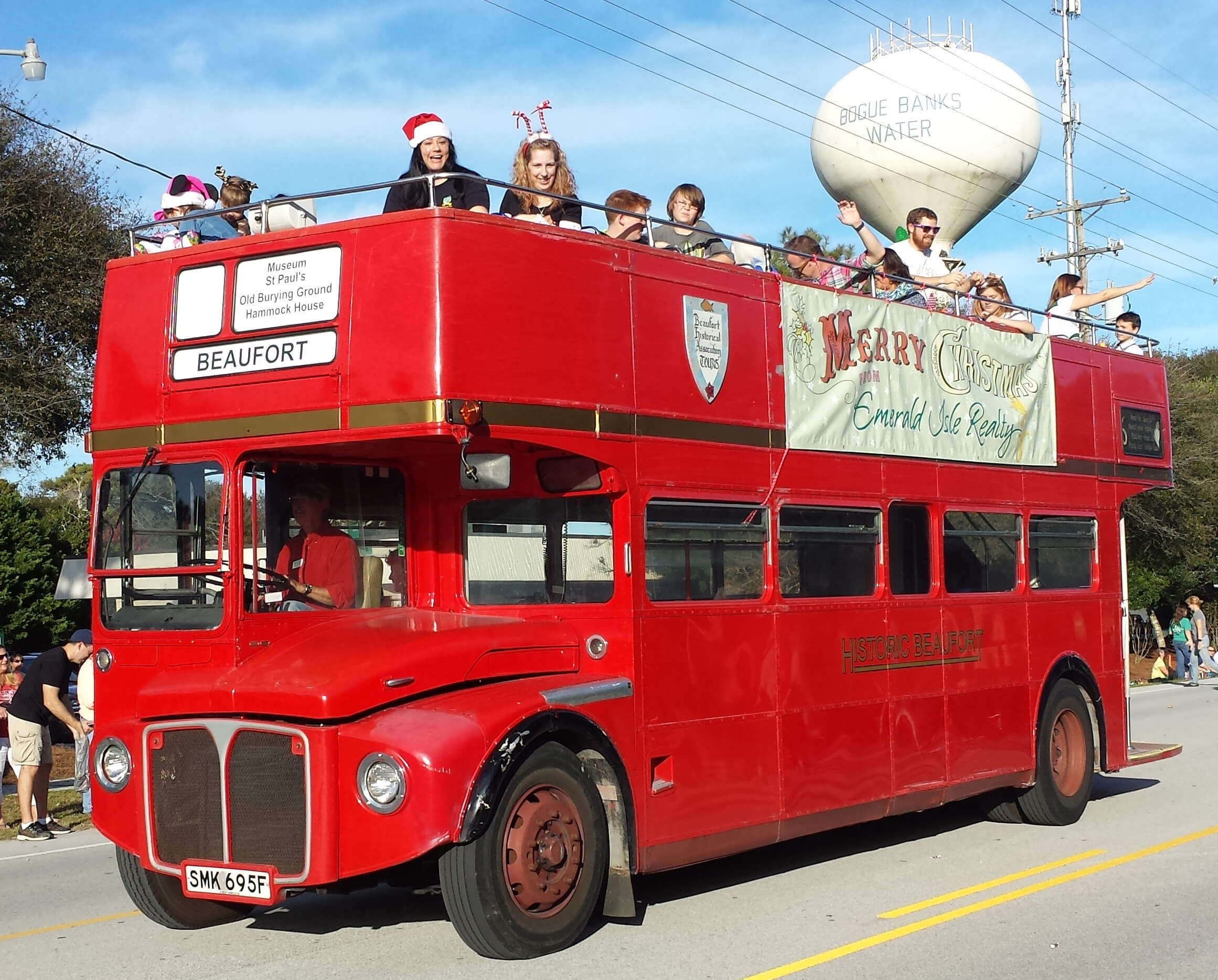 As mentioned above, shells make great and unique ornaments for a tree, but smaller shells also make for great beading on a string of garland that can be used to decorate fireplaces, trees or wherever else you'd want to hang your garland. Driftwood also is a great material you can use to craft with like building candleholders, coasters and picture frames.
As a bonus, your coastal-themed crafts can make for exciting gifts from your vacation.
This holiday season, give yourself a gift and choose Emerald Isle for your family vacation or holiday getaway. From holiday festivals to small town shopping to winter chartered fishing trips, there's something for everyone to enjoy while you visit the Crystal Coast.