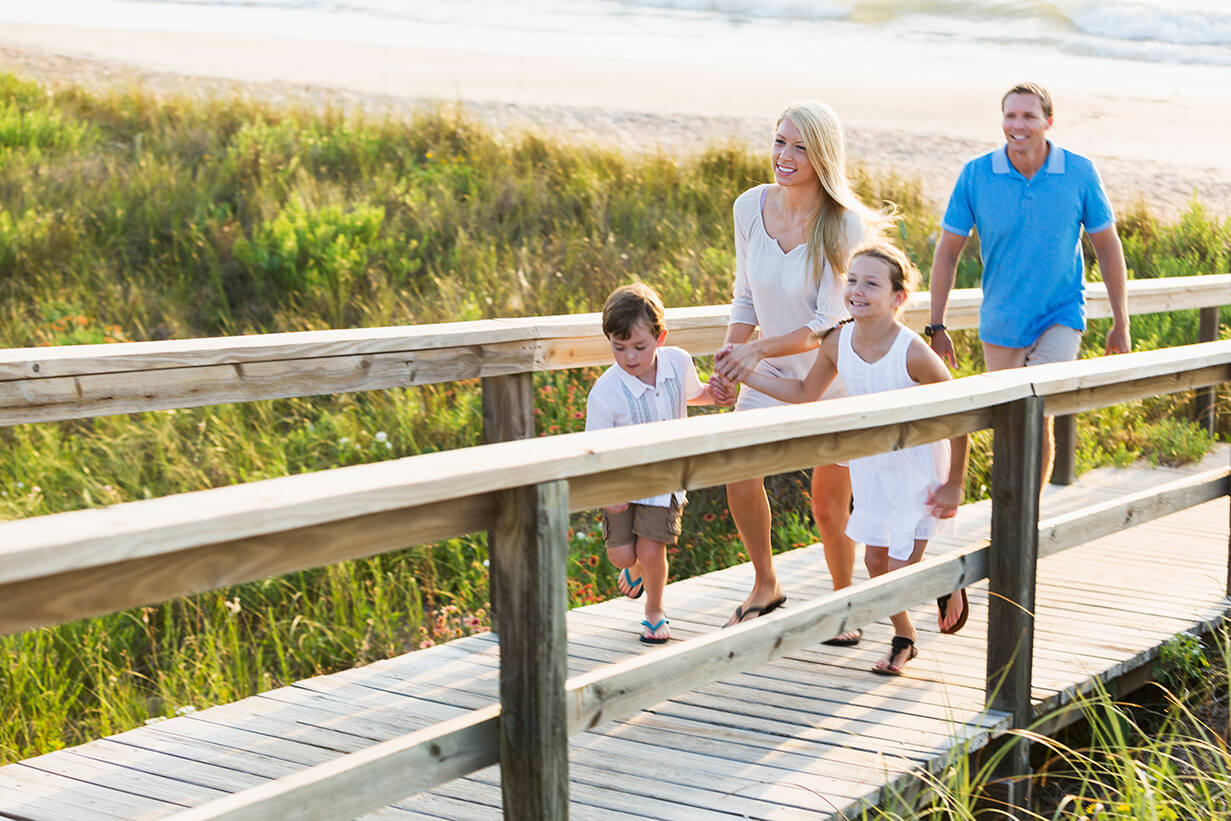 With temperatures starting to rise and the sun beginning to shine, now is the best time to start planning a getaway for your family or significant other. Spring is right around the corner and there are plenty of properties at Emerald Isle Realty that are available and you still have time to take advantage of our Spring Savings Discount.
A beautiful vacation rental paired with all of the fun activities, attractions, and events available during springtime on the Crystal Coast, makes for the perfect getaway this spring season!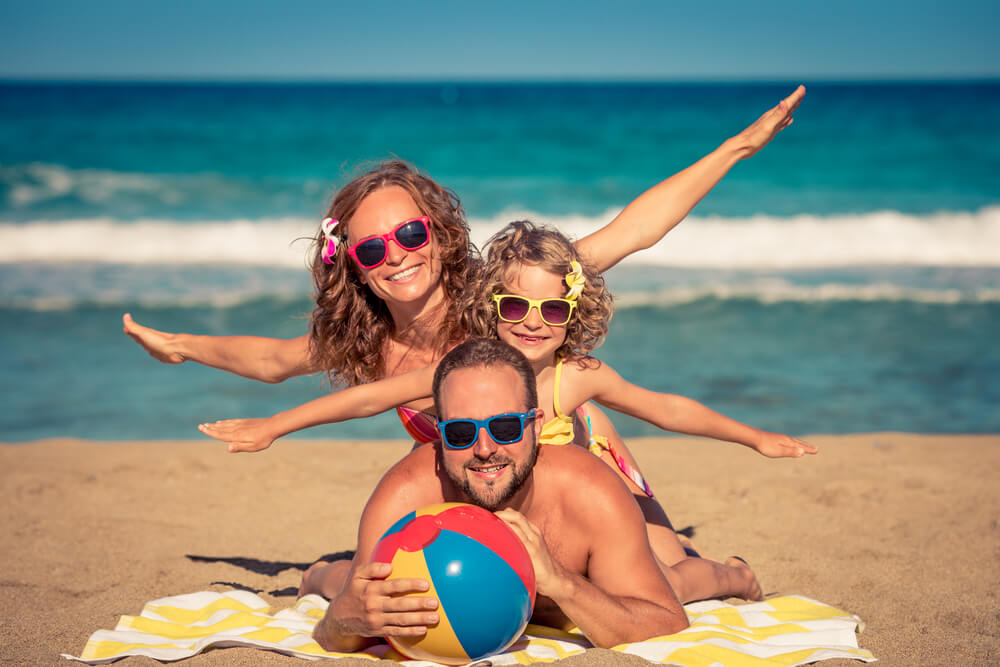 Fun Family Activities
With so many activities to choose from, Emerald Isle is the ideal vacation spot for families to visit. From museums that have exhibits about the Atlantic Coast's history to adrenaline pumping water activities like surfing, boating, and parasailing, there's something for everyone!
If you're looking for fun for all ages, the North Carolina Aquarium at Pine Knoll Shores is filled with different exhibits that highlight the ecosystem of the Atlantic Ocean. One exhibit called the Loggerhead Odyssey follows the life of the loggerhead sea turtle from when they're laid as eggs on land to when they venture out to sea. Click here for more information about North Carolina Aquarium at Pine Knoll Shores!
Another great activity to do with the kids while on vacation is to test your inner angler and try your hands at the Bogue Inlet Fishing Pier. Springtime temperatures mean more active waters, almost guaranteeing that the fish will be biting!
For the adventurous ones on your trip, take to the waves in some of the best surfing that the Crystal Coast has to offer. If you're interested, be sure to check the surf report in Emerald Isle before you hang ten and stop by some the local surf shops for lessons and equipment rentals.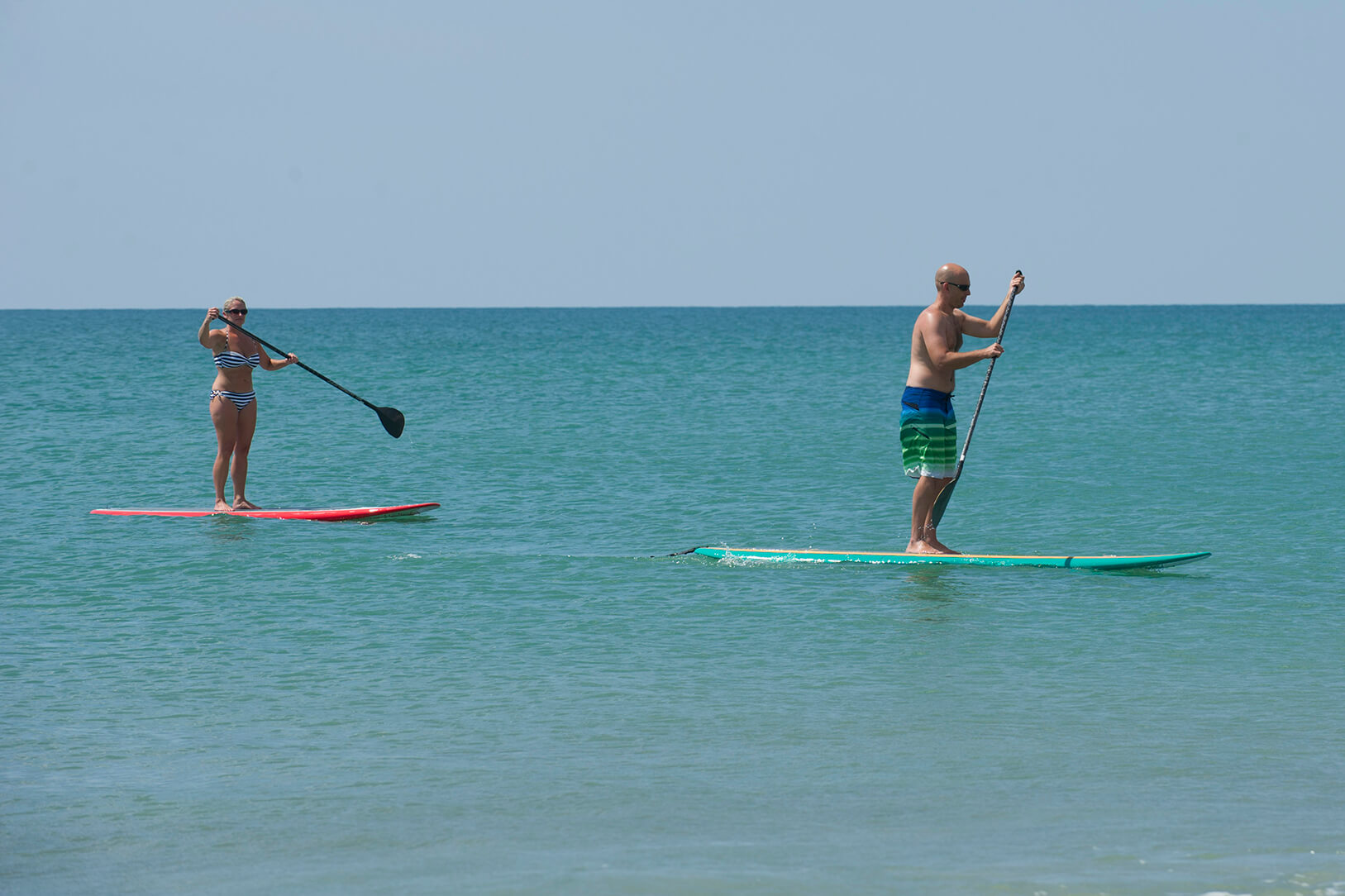 Fun for Couples
Just because Emerald Isle has plenty of activities for families, it doesn't mean that couples can't partake in some of the fun as well! Recharge and rejuvenate yourselves by. You'll not only feel relaxed and stress-free afterward, but you'll be able to enjoy the rest of your vacation with a clear head.
If there's one thing Emerald Isle is known for, it's the culinary cuisine loaded with local eats and seafood from the source. Check our list of recommended area restaurants or play chef and whip up the perfect meal for two in your very own private kitchen.
For more alone time away from hotspots like the beach or parks, check out kayaking or paddle boarding on the soundfront. The serene water and slower pace is great for quality time and the background is especially romantic and serene. To keep the adventures going there are plenty of spring events and other community activities that are a must when visiting the Crystal Coast!
Hungry Town Tours in Beaufort offers a historical look at the third oldest town in North Carolina. You can either bike or walk your way through a variety of tour packages offered, including historical facts, area architecture and even a tour inspired by inspired by best-selling author Nicholas Sparks. There's even a Beaufort Ghost Walk that will take you on a tour filled with stories of ghost ships, supernatural mystery, haunted houses, & more!
The annual Beaufort Wine and Food Festival is also coming up this spring! A great to plan your getaway around where you and your significant other will have your taste buds treated by celebrity chefs and some of the best wine from around the world.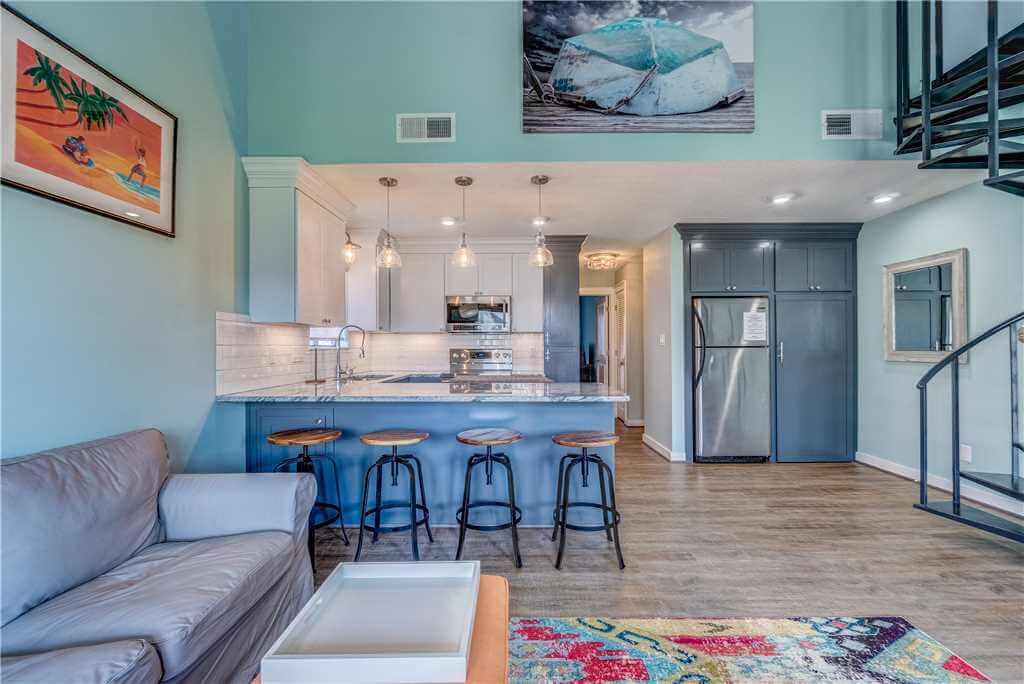 Where families stay
Single-family homes, Cottages, duplexes, condos and in Emerald Isle have plenty of rooms to accommodate even the largest families. Click here to start your search for vacation rentals in Emerald Isle.
When picking a vacation rental, be sure to pick a location near the area attractions you want to see. You can search the Emerald Isle Realty website by location here, guaranteeing that you'll be close to everything you and your family want to see like the beach, local shopping, restaurants and other area attractions like parks and mini-golf courses.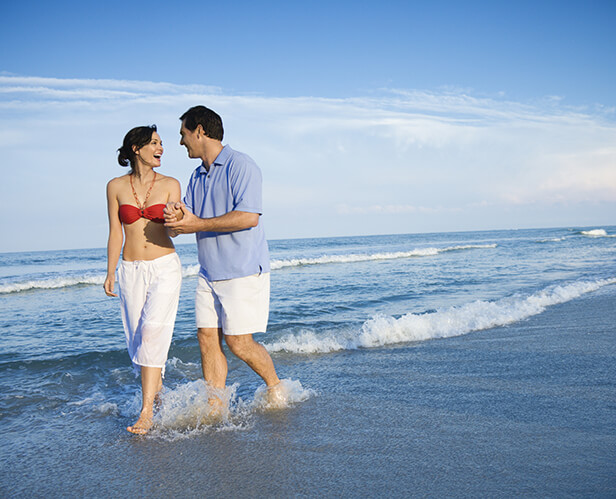 Where couples getaway
A smaller group of travelers, specifically two, means you can tailor your vacation plans and look for a vacation rental with fewer bedrooms and more amenities like a condo.
Some of the amenities you'll want to look for when booking a couples' getaway include things like a hot tub, gourmet kitchen for private dinners or a patio for watching the immaculate sunrises or the unforgettable sunsets.
We're ready!
What are you waiting for? Emerald Isle is waiting for you to plan the ultimate spring vacation for the family vacation or weekend getaway built for two.
Click here to see which properties are available and which properties have special discounts this spring!