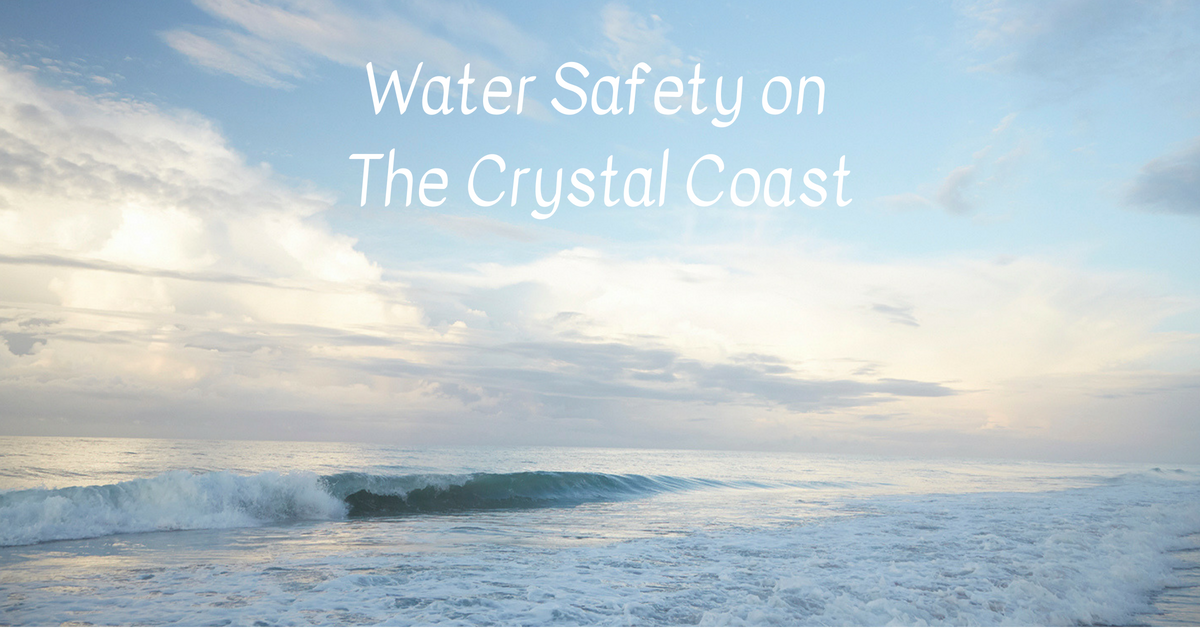 As the beach gets warmer, the beach-goers multiply, and so do many other hazards. Whether on a girl's trip, a couple's retreat, or a family getaway, it's important to learn the warnings, regulations, and preventative measures ahead of time to make sure your trip is as safe as it is fun.
Check the surf conditions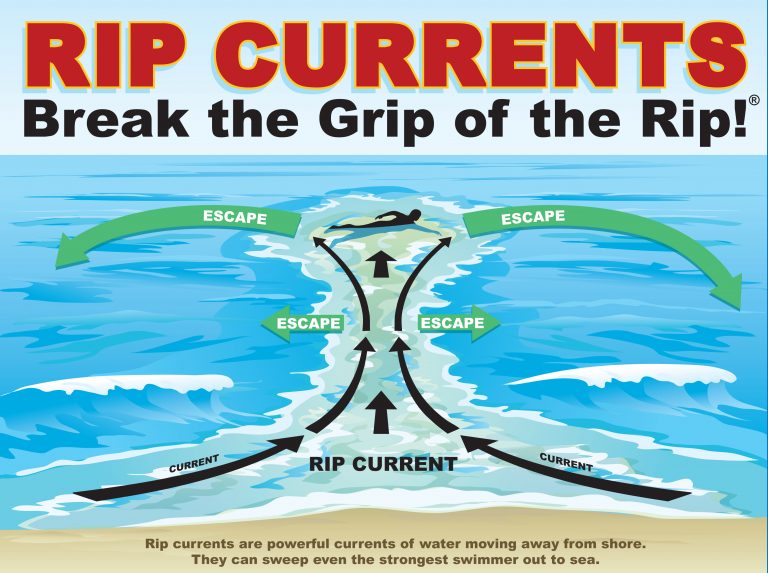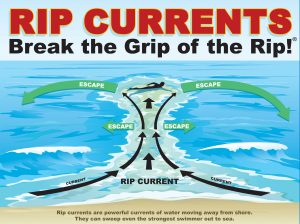 The ocean provides some of the best beach memories and fun activities but remember there are always hazards – they just vary in strength. Before getting in the water, check the beach warning flags. If the flags are green or yellow, it means that the conditions are moderate to low, and it's probably safe to swim without worry. But if the flag is red, it's a warning of strong rip currents or hazardous waves.
Even if the flags aren't flying, you should learn the tell-tale signs of a rip current. If the water looks choppy, like it's breaking in odd patterns, or dragging lines of foam and seaweed out to sea, it's best to avoid it until it calms down. If you do end up stuck in a rip current, don't fight against it. Remain calm, swim parallel to the shore, and then swim back to land at an angle. If the current is too strong, float with the current until you can get someone's attention to help you out.
Watch out for danger zones
Look out for holes in the sand, and as a courtesy to others, fill any holes that are deeper than 12 inches when you leave the beach. Sandcastles and man-made swimming holes are a great beach pastime, but they can be hazardous to others if left unfilled.
The town of Emerald Isle is also a sea turtle sanctuary. Look out for any signage so you can avoid those areas and preserve the sea turtle nests.
Know the rules and regulations
To protect other marine life and swimmers, do not operate jet skis, motorboats, and other watercraft at a speed greater than five miles per hour within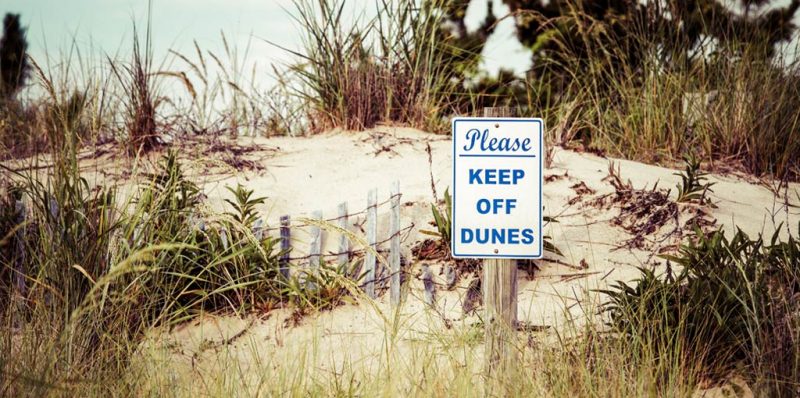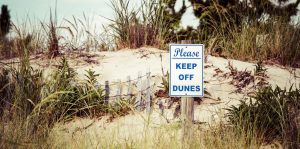 200 feet of the shoreline or within 500 feet of an ocean fishing pier.
If you're staying in an oceanfront vacation rental you have the added bonus of quick access to the beach making it easy to bring beach items to and from the property. Just keep in mind that Emerald Isle requires all tents and equipment to be removed from the beach each night, and does not allow camping overnight, for safety precautions.
Also, mark the dates and special hours for more specific rules. Dogs are allowed on the beach year-round but must be on a leash. And excluding the week of Easter, from September 15 to April 30, horseback riding is allowed without a permit. See more detailed information on beach rules and regulations.
Preserve the beach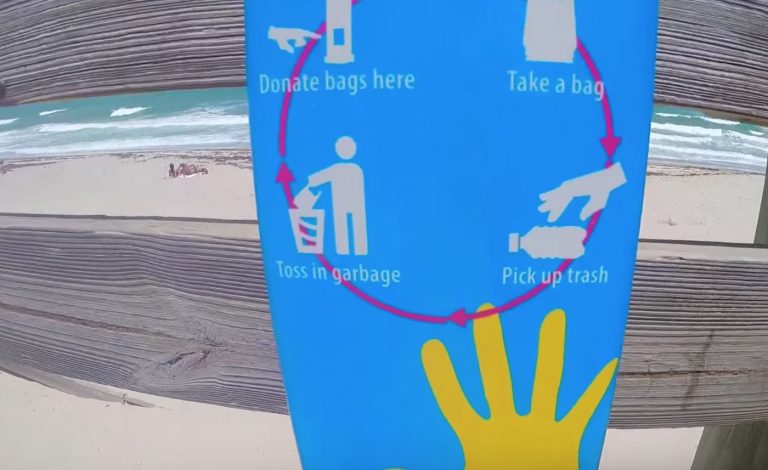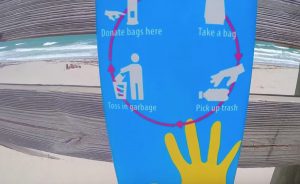 Littering, fireworks, and campfires are not allowed on the beaches. There are trash cans and recycling bins on each section of the beach for your convenience, so enjoy a nice cookout or picnic with family and friends, but make sure to clean up after.
Emerald Isle Realty also has sponsored BlueTube locations at the eastern and western beach access points. These bright blue containers with our logo are easy to spot. They contain clean, used plastic bags allowing beach-goers to grab a bag on their way to the beach to collect any trash they may find and dispose of it at the same container after a fun-filled day at the beach! If you'd like to read more on the BlueTube initiative, visit bluetubebeach.org/.
We also ask that guests protect our beach by keeping off the sand dunes. The dunes actually protect the beaches, properties, and even people, in case of storms or hurricanes.
Take preventative measures
There are other steps to take to make sure you're preventing any mishaps. Keep an eye on the UV index and protect yourself from the summer sun with sunscreen, hats and adequate clothing.
If you're going on a boat tour or venturing into deep waters, carry a life jacket at all times. If you're going shelling or walking into shallow waters to kayak, it might be smart to wear tennis shoes or thick sandals to protect your feet from injuries. Lastly, always use the buddy system to keep up with your group and make sure no children are left attended. Two is always better than one, and in fact, it's a lot more fun.
The more safety, the less worries
The feeling of vacation, relaxation and endless time? That's all possible – you just have to take the right measures.
Come see for yourself the beauty of an easy, breezy getaway and visit Emerald Isle this summer. It's never too late – check out some of our properties and book today!