There's nothing more exhilarating than the rush you get from taking in the seaside air and experiencing the outdoor paradise that is the Crystal Coast. Whether it's on a surfboard riding waves or on a deep-sea excursion waiting for your next big catch, Emerald Isle is the perfect vacation destination for all of your favorite outdoor activities.
Hang Ten
When it comes to surfing in Emerald Isle, we have the ideal weather and waves for a tubular time.
Looking for that hot spot to catch some waves? The waters near Bogue Inlet Pier are great for producing surfer-approved swells.
Atlantic Beach and Fort Macon State Park are also known for being surfer-friendly destinations.
Be sure to check the weather before grabbing that board and heading out. If you're looking for places to rent or buy surf equipment, check out our list of local surf shops.

Diving Deep
If you're looking to get a closer view of the Crystal Coast below sea level, then we recommend you try your hand at scuba diving. Scuba training can be done at the Olympus Dive Center as a group or private one-on-one. There are also several charters that offer different scuba trips.
On a dive trip, you'll get to see what is known as the Atlantic Graveyard of different sunken watercraft! The mix of clear waters, stunning marine life and historical shipwrecks make Emerald Isle a top destination for scuba diving in North America.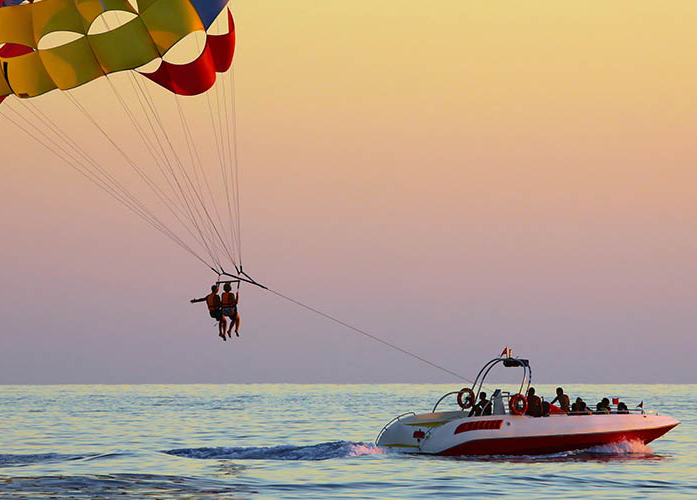 High in the Sky
Get that birds-eye-view of Emerald Isle on a parasailing trip that soars hundreds of feet in the air.
You'll get to experience the natural beauty of the coast, with some adrenaline, on a 10-15-minute ride while being pulled by a boat.
There are several local businesses that offer parasailing in Emerald Isle, so check out our recommendations before heading out!
Kayaking Bogue Sound
Emerald Isle is home to Bogue Sound which has ideal water conditions for those looking to get out on the water with a kayak. The sound is serene, calm and offers beautiful vistas of the inland as well as Emerald Isle.
For more of an adventure, be sure to ask local kayak shops about the different routes in the area that go through the inlets and tidal creeks. Because of conservation efforts, these trails are in pristine condition full of wildlife and plant life, so we ask that you and your family keep that in mind as you explore.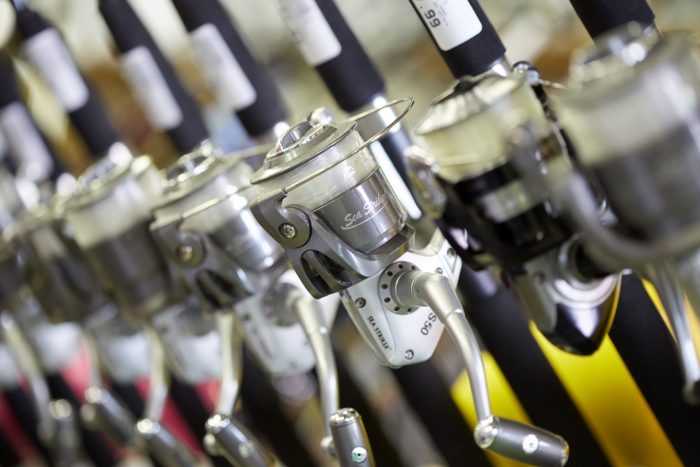 Deep Sea Excursion
There's fishing, and then there's North Carolina deep sea fishing. The ultimate catches can be found off the coast of Emerald Isle and there are several charters that can take you there.
Whether your game is lighter fish like amberjack, grouper or red snapper, or if you're looking for the heavy hitters like blue marlins and tunas, you've come to the right place for your deep-sea fishing adventure.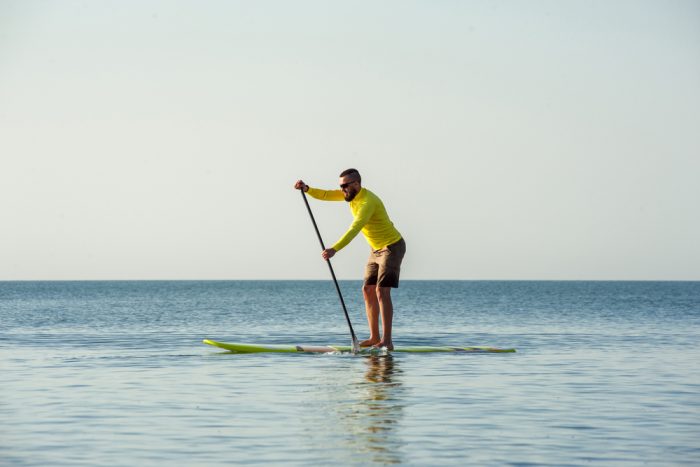 SUP
There's something about hopping on a standup paddle board and setting out on an adventure that feels like you're walking on water. On a tour, you'll use the wind and natural current of the sound to guide you and your paddle board through the water while you take in the view and the experience.
Don't know how to paddle board? No problem! Learning is a breeze for folks of all abilities, ages 7 to 70.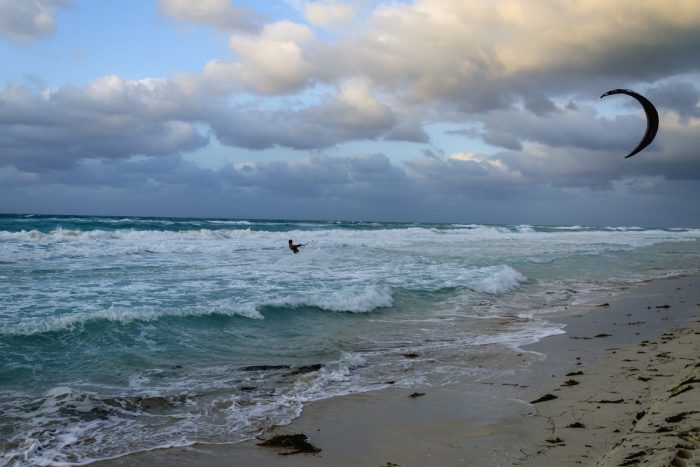 Kiteboarding
With the wind at your sail and a board on your feet, let mother nature take the wheel and guide you through the Atlantic on an adrenaline rush of a trip. Emerald Isle is the perfect spot for beginners and experienced kiteboarders given the wind conditions and weather are ideal.
The calm waters of Bogue Sound make for the perfect novice playground, while the ocean can be more challenging and thrilling.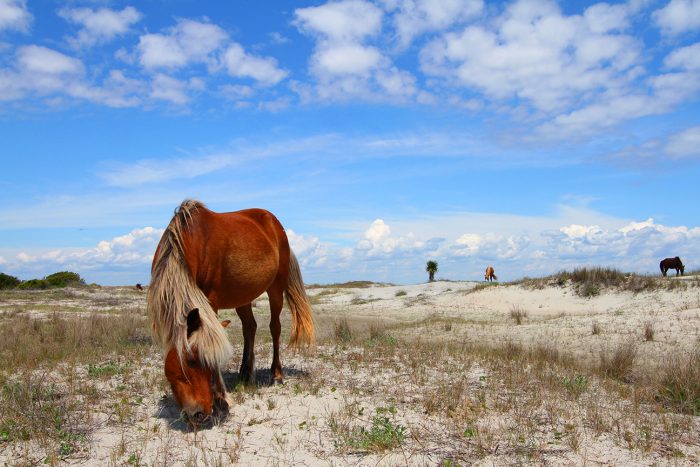 Shackleford Adventure
Shackleford Banks is known for its unmatched beauty and thriving wildlife, which includes the cherished wild horses. The island is made up of several dunes and maritime forests where the horses live, all while having minimal contact with humans.
Check out Shackleford Banks for more details on visiting this gorgeous island along with some insider tips on catching a glimpse of these majestic and mysterious wild horses.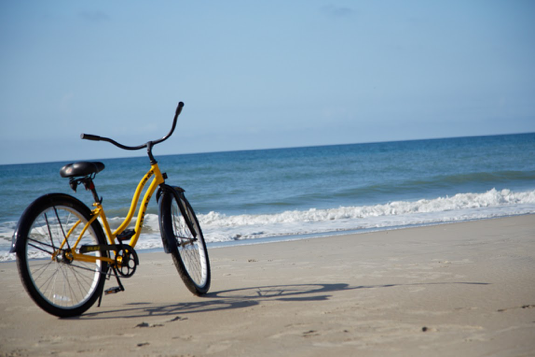 Bike It
Biking your way around Emerald Isle might be the best way to take in the island while on your vacation.
Renting a versatile bike can take you from the sandy beach to the road seamlessly and will allow you to handle the wildlife trails and the various parks around town.
The Emerald Isle bike path is definitely worth checking out with the family or on a solo ride. The path is along Emerald Drive and Coast Guard Road with beautiful scenery throughout your ride – and shopping too!
Hungry Town Tours are known for their interactive and exciting bike tours that take you to several hot spots around the Crystal Coast as well as some great restaurants.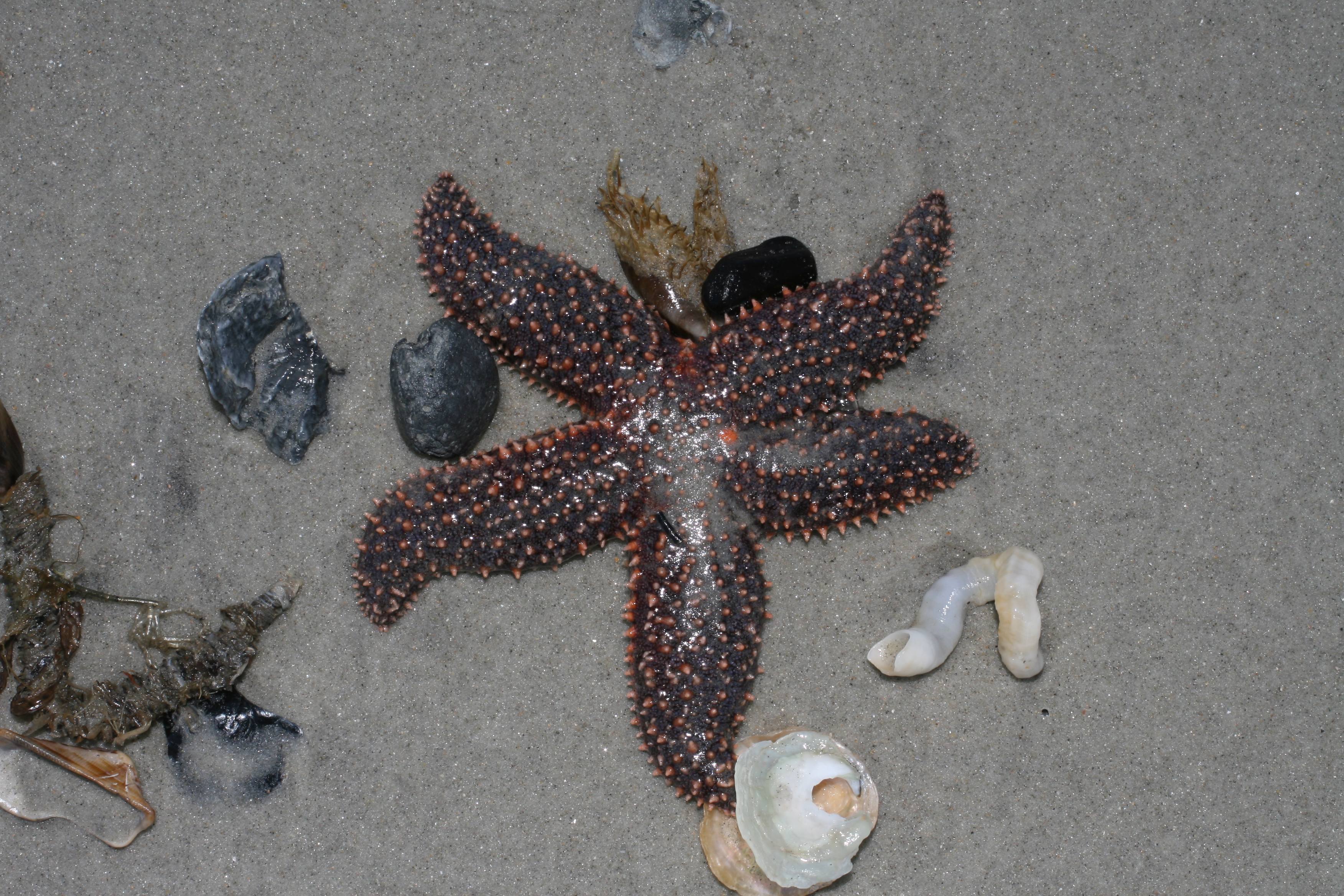 Eco Tours
We can't say enough about how beautiful Emerald Isle is without asking you to experience it firsthand. On an ecology tour, you'll be able to see the wildlife and maritime culture that make up the Crystal Coast!
Whether it's watching dolphins or collecting shells, you'll have a great time learning about the ecology on one of these tours.
Start Your Adventure Today!
Whatever your outdoor adventure style may be, relaxed or thrill-seeking, Emerald Isle has it all. Start planning your next vacation by checking out some of our world-class vacation rentals that can accommodate you and your team of outdoor adventurers.