Fall in North Carolina is an exciting time for locals and visitors alike. From the first day of school to the beginning of football season, the chaos of summertime comes to a close and the need for R&R takes precedence. About an hour east of Emerald Isle lies the Cape Lookout National Seashore, beckoning a relaxing getaway from the hustle and bustle of summer.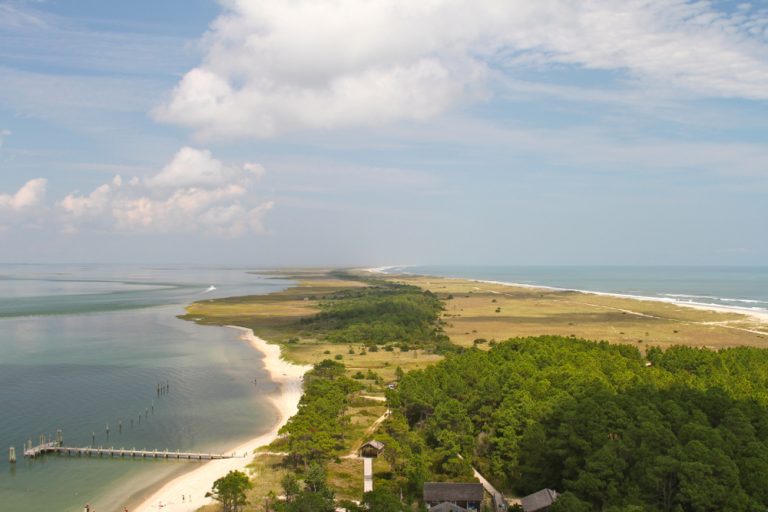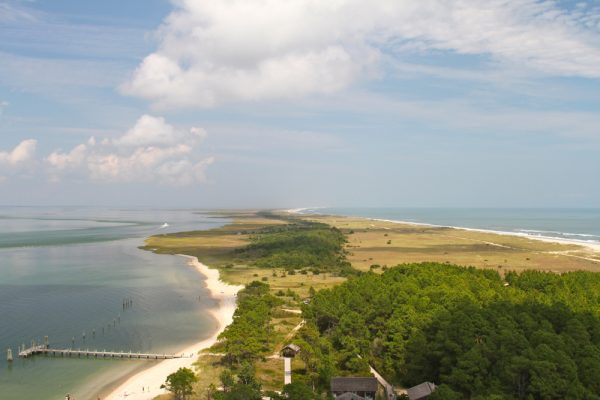 The Cape's wildlife and uninhabited land offers the ultimate mix of serenity and adventure for the whole family to enjoy. Cape Lookout stretches 56 miles between the Ocracoke Inlet and the Beaufort Inlet and is made up of three undeveloped barrier islands on NC's Southern Outer Banks: North Core Banks, South Core Banks and Shackleford Banks.
A trip to Cape Lookout is the perfect family outing to work into your vacation plans this fall. Here are some of the top highlights.
Take the ferry from Harker's Island
Since Cape Lookout is about 3 miles offshore and only accessible by boat or ferry, Harker's Island makes for a great alternative starting point for yourtrip as it's only a quick and enjoyable 30-mile drive from Emerald Isle. Whether the little ones are begging to experience their first ferry ride, or the group wants to take a private cruise and get a full tour of the islands instead, Harker's Island is the best place to start.
The island also hosts the Cape Lookout National Seashore Visitors Center which offers maps, exhibits and lots of important area information to make sure your mini-vacay itinerary is packed with fun adventures.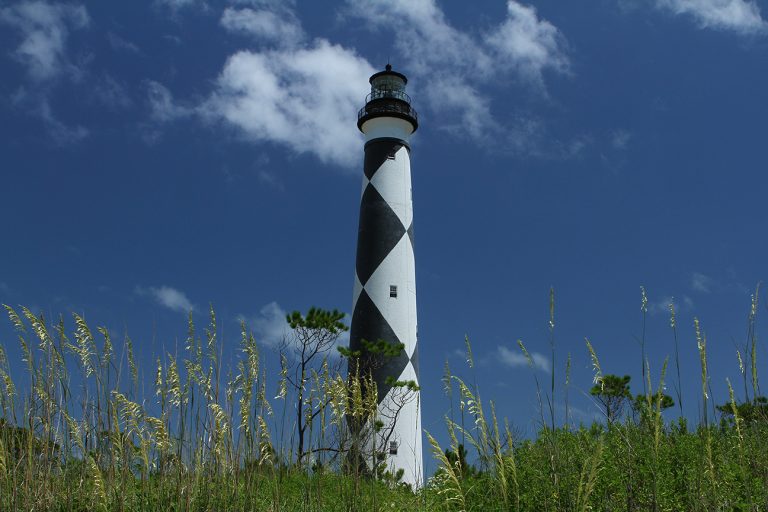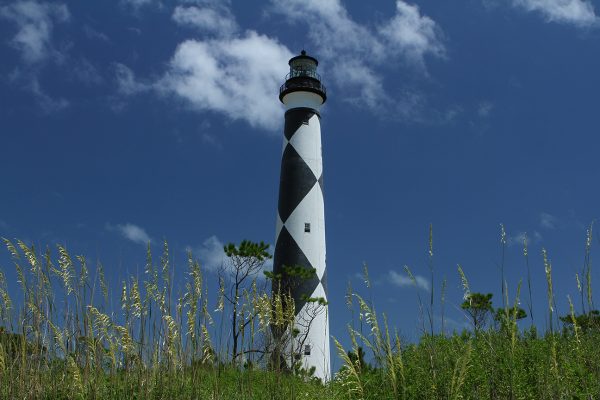 Experience Great fishing at Cape Lookout
Cape Lookout might be an uninhabited destination but that doesn't ring true for the fish population. The area is known for offering some of the best surf fishing on the east coast. An area bonus is surf fishing with young children or large groups is less stressful on Cape Lookout than a busy beach. You won't have to compete for space with surrounding swimmers. With the Gulf Stream only about 20 miles away, it's also a prime opportunity to take the family on a charter tour and try your hand at offshore fishing.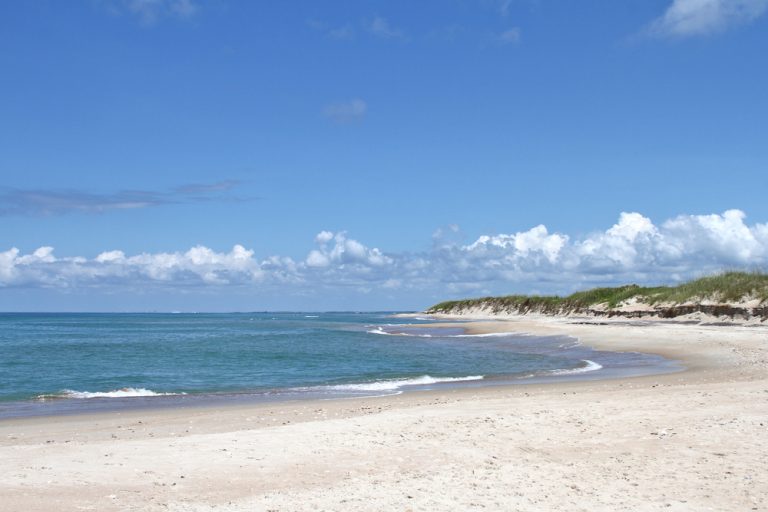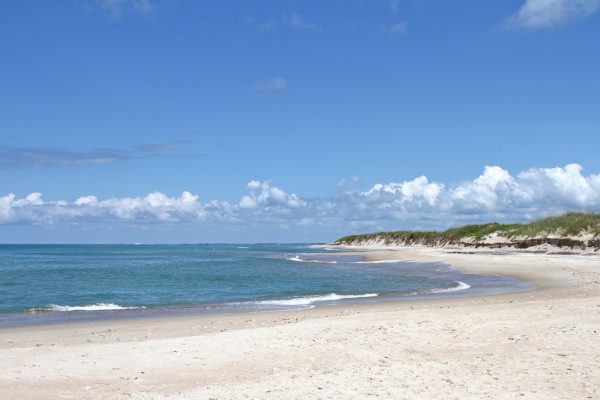 Visit Cape Lookout Lighthouse
Constructed in 1812, Cape Lookout Lighthouse is a Crystal Coast icon that you surely don't want to miss. As you approach the island, the 163 feet of black and white diamonds become visible as early as 12 miles out from sea.
From Tuesday to Saturday during late spring and summer months, visitors can climb the 207 steps to the top of the lighthouse for an incredible view of the surrounding islands. In addition, Cape Lookout hosts "Moonlight Lighthouse Tours" about once a month until October where visitors can climb the lighthouse and hear stories under a full moon.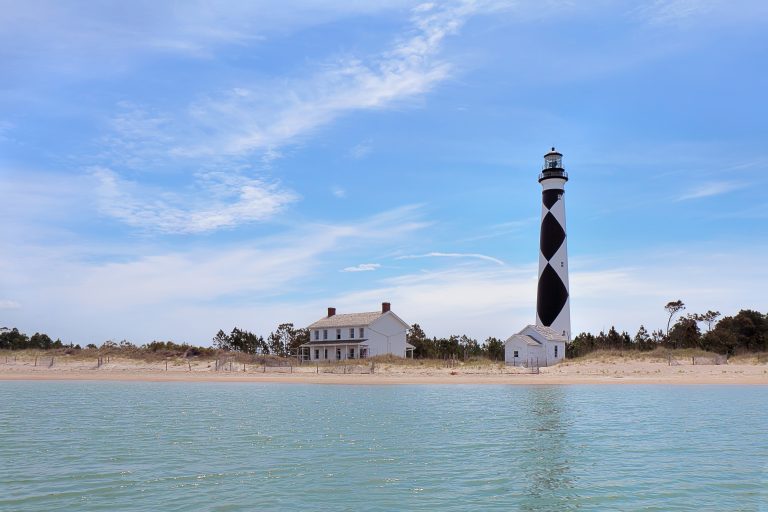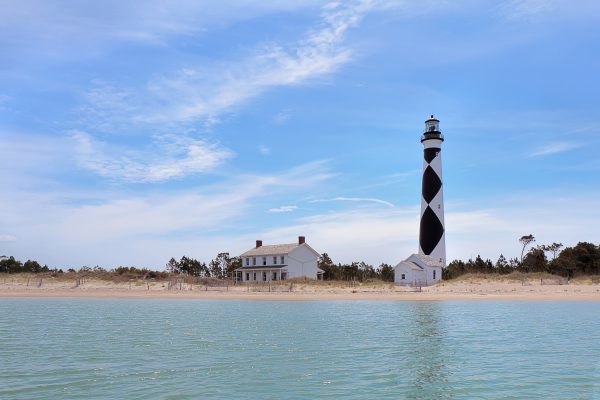 Find the jewels of the sea
Early fall boasts some of the best birding, particularly for shorebirds, hawks, and songbirds, and the "jewels of the sea" are plentiful. Giant seashells, conch shells and sand dollars line the shore, as well as Scotch Bonnet shells which tend to accumulate after a storm. Shelling always makes for a friendly hunt for the best shell, but everyone wins with a great collection of souvenirs at the end.
Before going shelling or birding, pick up a guide or talk to some of the rangers at the visitor center. They'll let you know the secret spots and remind you of any rules or regulations when it comes to shelling and area wildlife.
Explore the shoreline
There are few beaches as uninterrupted as Cape Lookout. Wild horses, green marshland, and soft waves create the perfect blend of rugged and serene barrier island ecology. The shallow water is ideal for kayaking through the marshes, inlets and creeks, while providing a close-up view of the birds and marine life. The Cape also makes for a more relaxed swimming experience than most major beaches, but be sure to keep in mind basic water safety tips.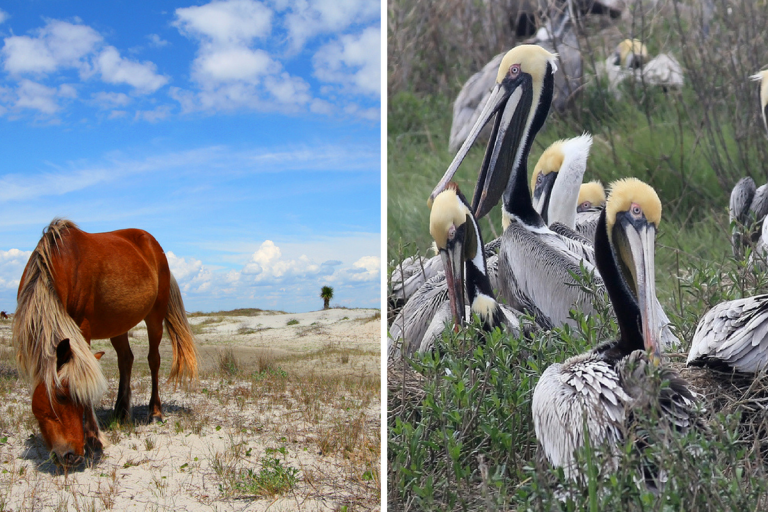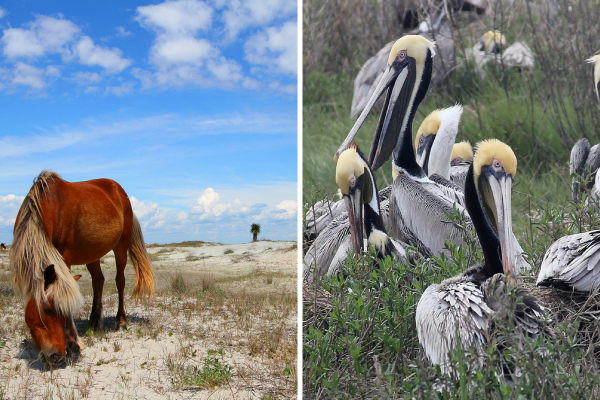 Stay on Emerald Isle!
Cape Lookout is a special place that you have to see and experience for yourself, so why not put it on your list during a vacation to Emerald Isle? We have a large selection of vacation rentals for any group so check out your options and book your fall adventure today!