The instant one experiences natural beauty, it's as if time has stood still and Mother Nature is inviting you to see her wonders. Experience the natural beauty of Cape Lookout National Seashore with the entire family during your next stay in Emerald Isle. With miles of sound and beach front, Cape Lookout National Seashore is the ideal location for overnight camping and family fun.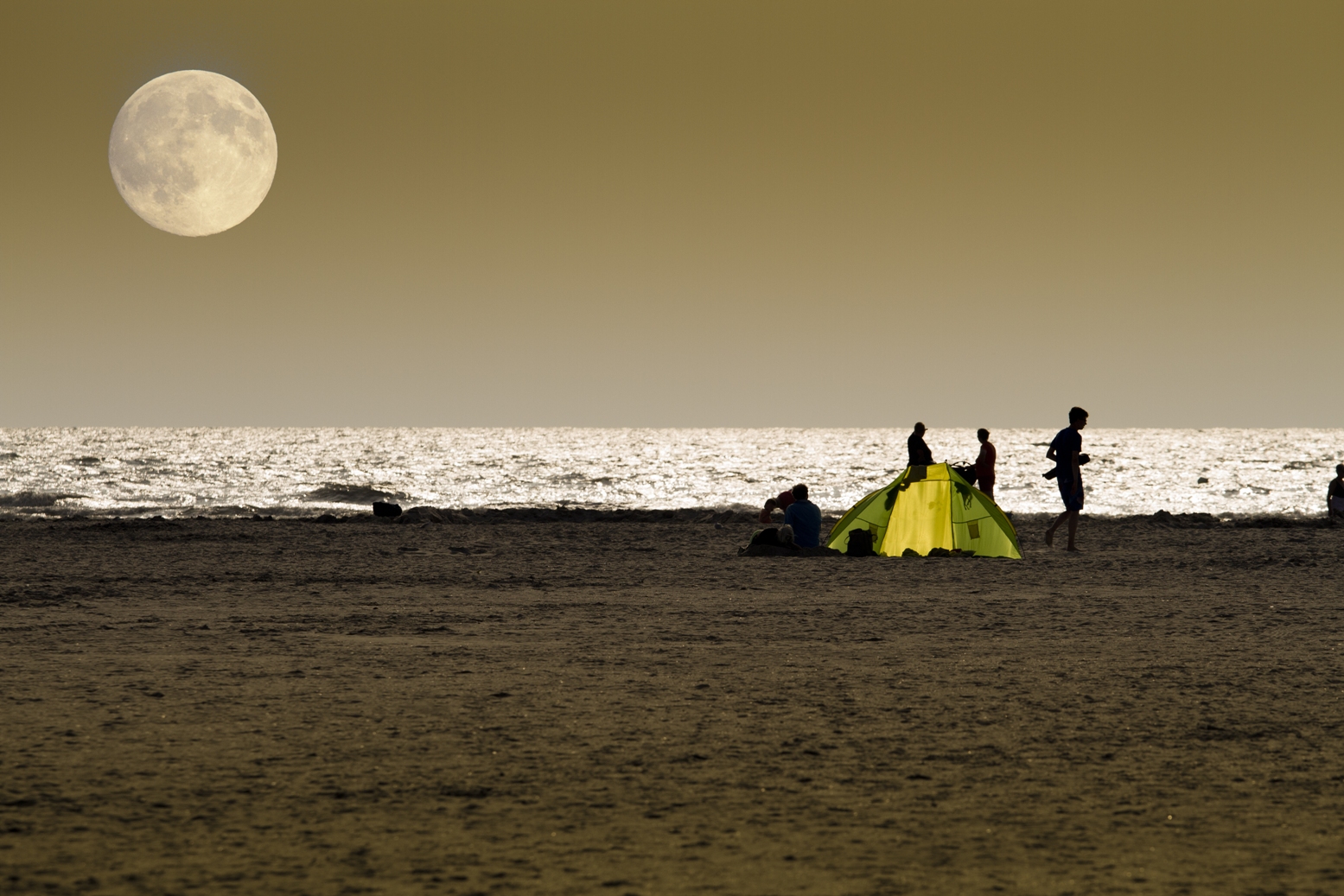 To make this as painless as possible, we've put together some tips for your overnight camping trip on the Cape Lookout National Seashore. Remember that the Cape Lookout National Seashore is an undeveloped natural area, so there are several things to keep in mind.
The seashore has no designated camping location (but you may not camp within 100 feet of any cabins, docks, shelters, etc.) and there are no fees for overnight beach camping. This is primitive camping. A full list of rules and regulations for camping on the seashore is provided online by the National Park Service.
There are no trash cans on the islands, and all visitors must take their trash out of the park when they leave.
Restrooms and public showers can be found in the Great Island and Long Point cabin areas, other than that, using the restroom in other locations should be buried above the high tide line and out of walking and camping areas.
GETTING THERE
Option1: To reach Cape Lookout National Seashore, you will need to catch the ferry in Harkers Island. The roundtrip fee per person is $15, and you're allowed a backpack and small carry-on. This is a passengers-only ferry, but you may bring pets and extra baggage for a fee. The ferry will drop you off right in front of the historic Cape Lookout Lighthouse. Make sure to have your camera handy while crossing, you just might see some wild horses. Keep in mind your trip will be on foot.
Option 2: Other than taking a ferry, there is only one part of the seashore that is accessible by vehicle. The route from Emerald Isle to the Cape Lookout National Seashore will take you to the Harkers Island Visitor Center at the end of Harkers Island. Keep in mind when using a GPS system that the mailing address does not give the location of visitor center's parking lot (where you are allowed to park). Instead use the parking lot coordinates (34.68494,-76.52725).  This option is best.
WHAT TO PACK
Visitors are allowed to camp in their vehicles, but nothing beats setting up a tent on the magnificent beach right in front of the clean, warm and beautiful water where you can view gorgeous sunsets and dark starry lit skies. Here is a quick list of items to consider:
Tent
Sleeping Bag or Pillow and Blanket
Folding Chairs (optional)
Ice Chest (snacks, sandwich supplies and plenty of water)
Lanterns and/or Flashlights
Sunscreen
Towels
Walking Shoes
First Aid Kit
Trash bags
Toilet Paper
Hand Sanitizer
SEASHORE ACTIVITIES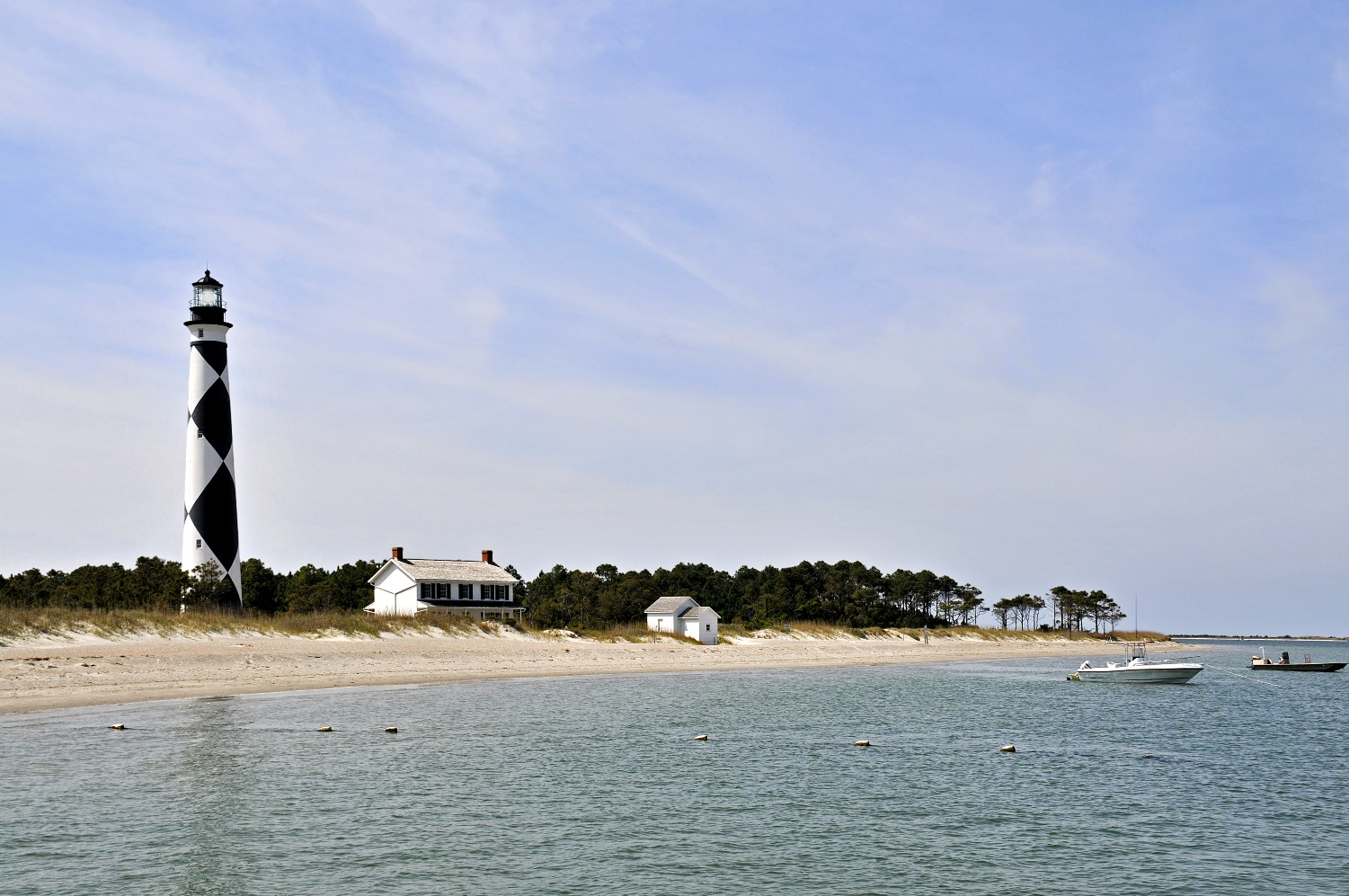 Of course you are going to want to spend some time soaking up the sunshine on the beach and enjoying the serenity that is the seashore. Be sure to visit the popular Cape Lookout Lighthouse. Climbing the lighthouse will cost a few dollars, which is used for maintaining the facility. You can only go up in the lighthouse on Wed., Thurs. and Friday, so if you want to experience this, make sure to plan your camping trip accordingly and bring your closed toe shoes.
Other things to do include riding the mule train to the point, collecting large seashells and bird watching. Be sure to visit the Harkers Island Visitors Center and take a look at their exhibits. Or take a walk along one of their nature trails, and you might even catch a glimpse of the wild horses on the Shackleford Banks.
Take advantage of everything that camping at the Cape Lookout National Seashore has to offer and create some new memories with this age old tradition. Follow these simple guidelines for an enjoyable outdoor camping experience.